Toboom Dental Silicone Diamond Polisher For Precious Metal Alloy HP0512
Kit Profile:12 silicone polishers

1. CD 214 3 Green cone polisher

2. CD 212 3 Green cone polisher

3. CD 231 3 Green wheel polisher

4. RD 212 4 White pointed polisher

5. RD 241 4 White knife wheel polisher

6. RD 232 4 White wheel polisher

7. RD 212 5 Yellow pointed polisher

8. RD 241 5 Yellow knife wheel polisher

9. RD 232 5 Yellow wheel polisher


Followed is the specific steps. (Note: Each step should be used at the recommended speed.)

1. First, adjust the nose to recommended speed, the polishers should be in the best condition and can achieve the best polishing effect.

2. First step: recommended speed:25000; According to different parts,you can choose 1, 2 and 3 different shape polishers for polishing.

3. Second step: recommended speed:15000-25000; According to different parts, you can choose 4,5 and 6 different shape polishers for fine polishing.

4. Third step: recommended speed:10000-20000; According to different parts, you can choose 7,8 and 9 different shape polishers for super-fine polishing. It don't need to re-glaze.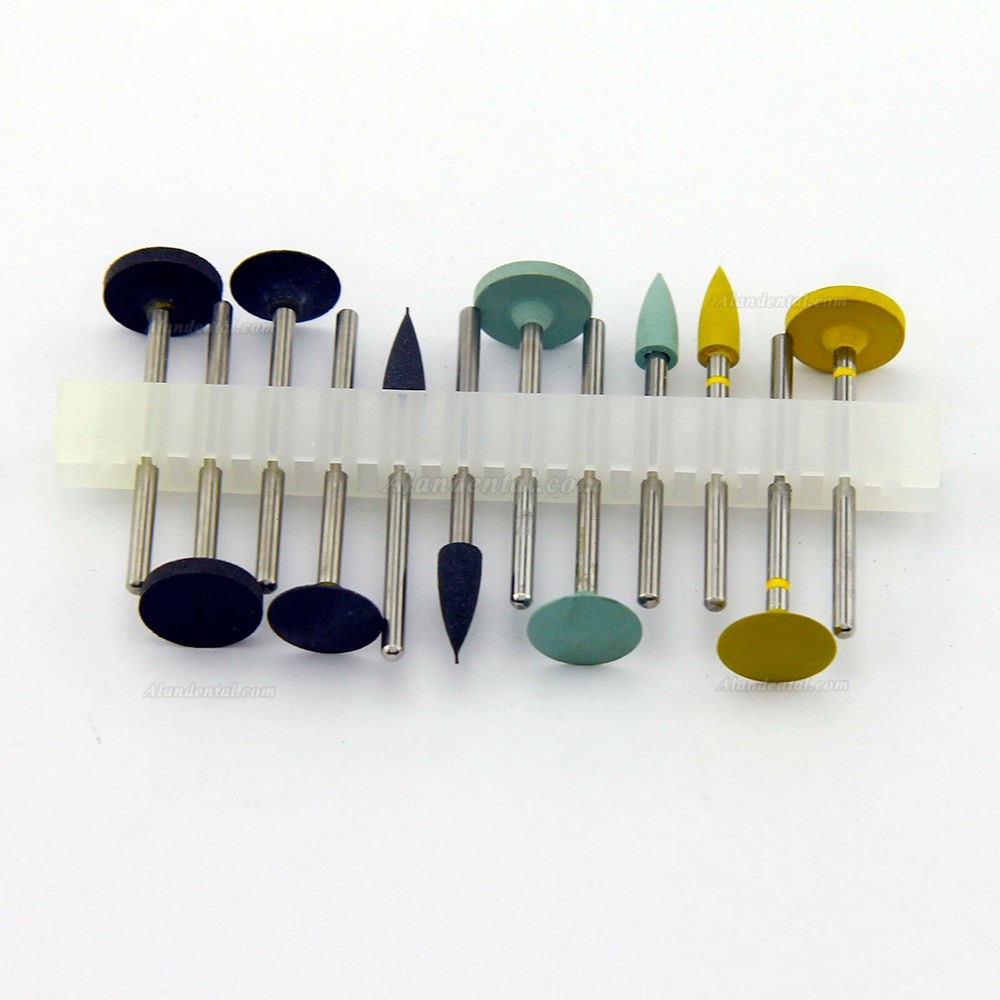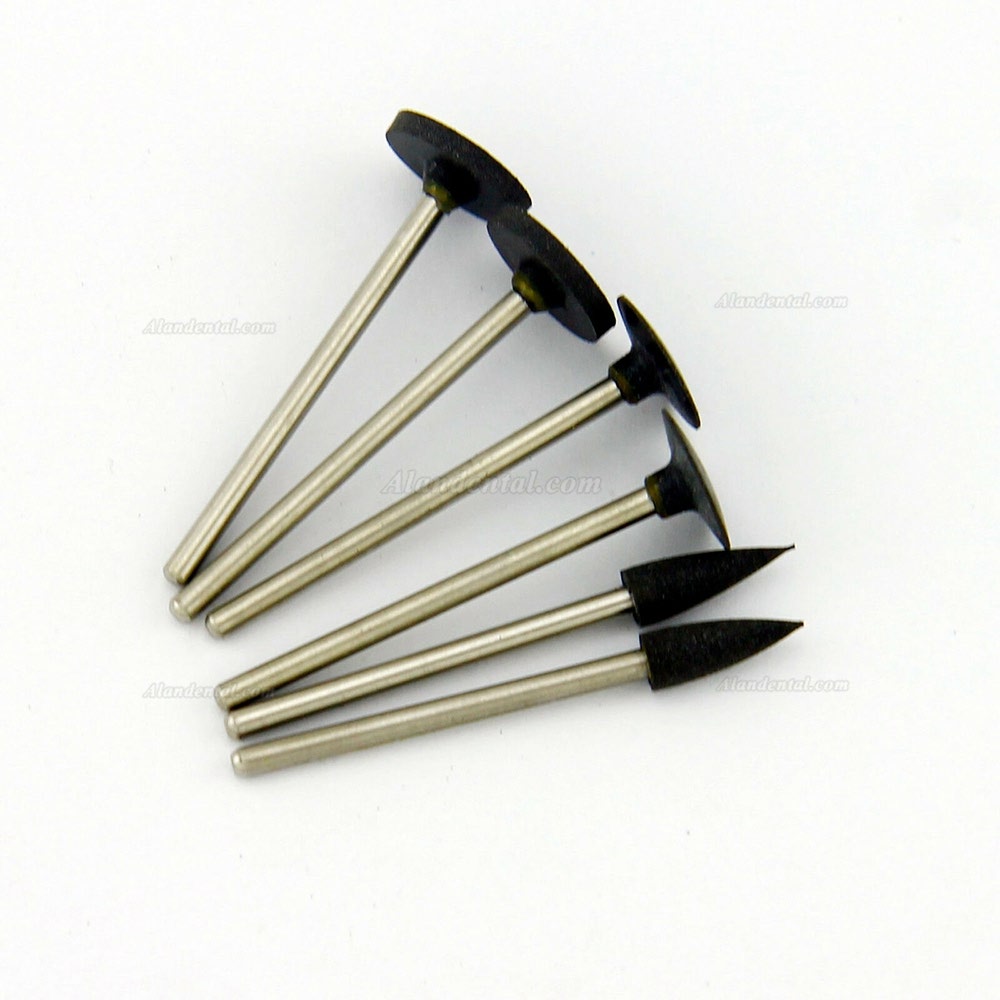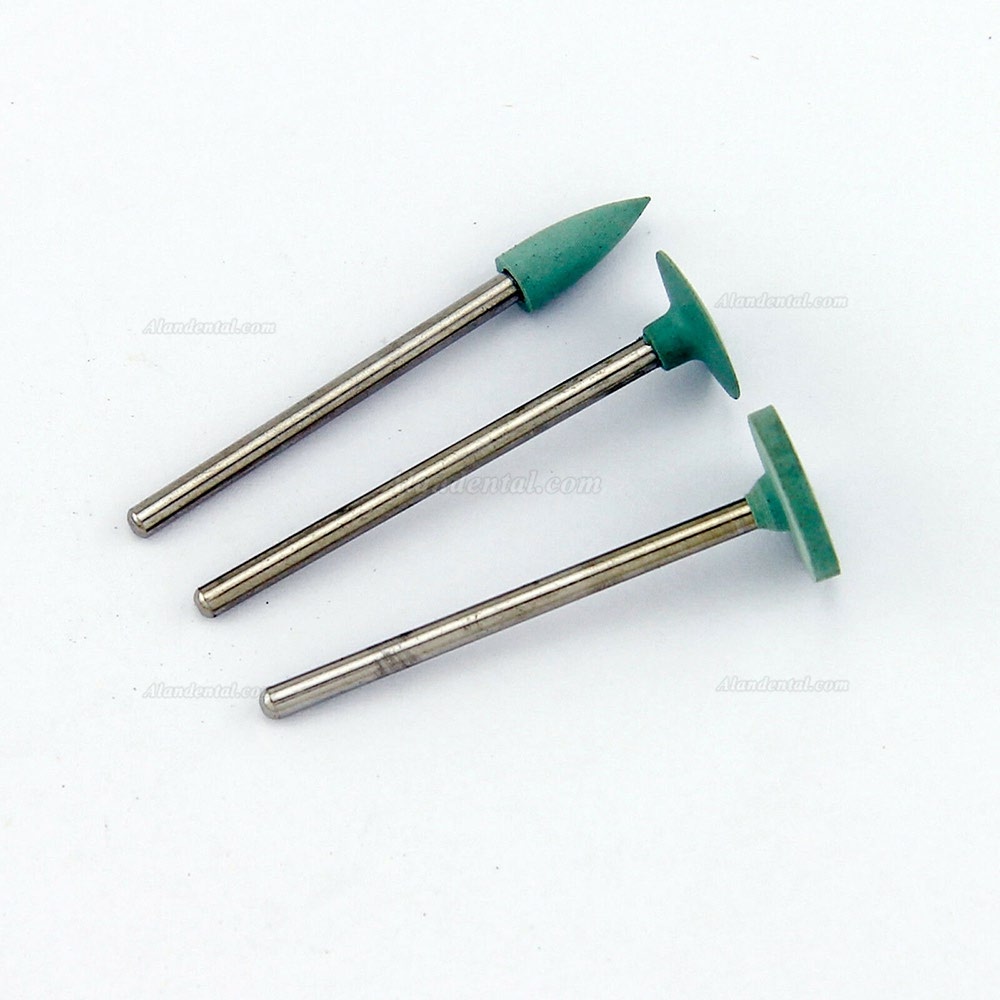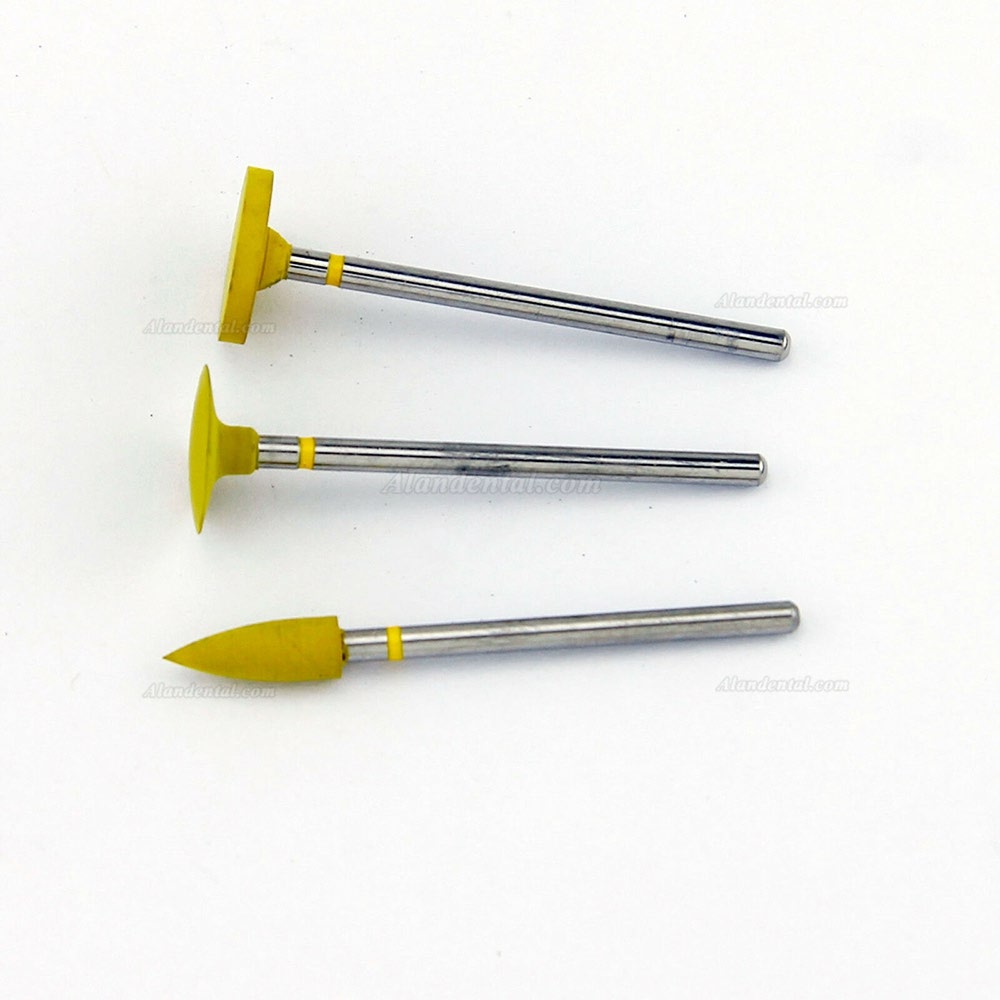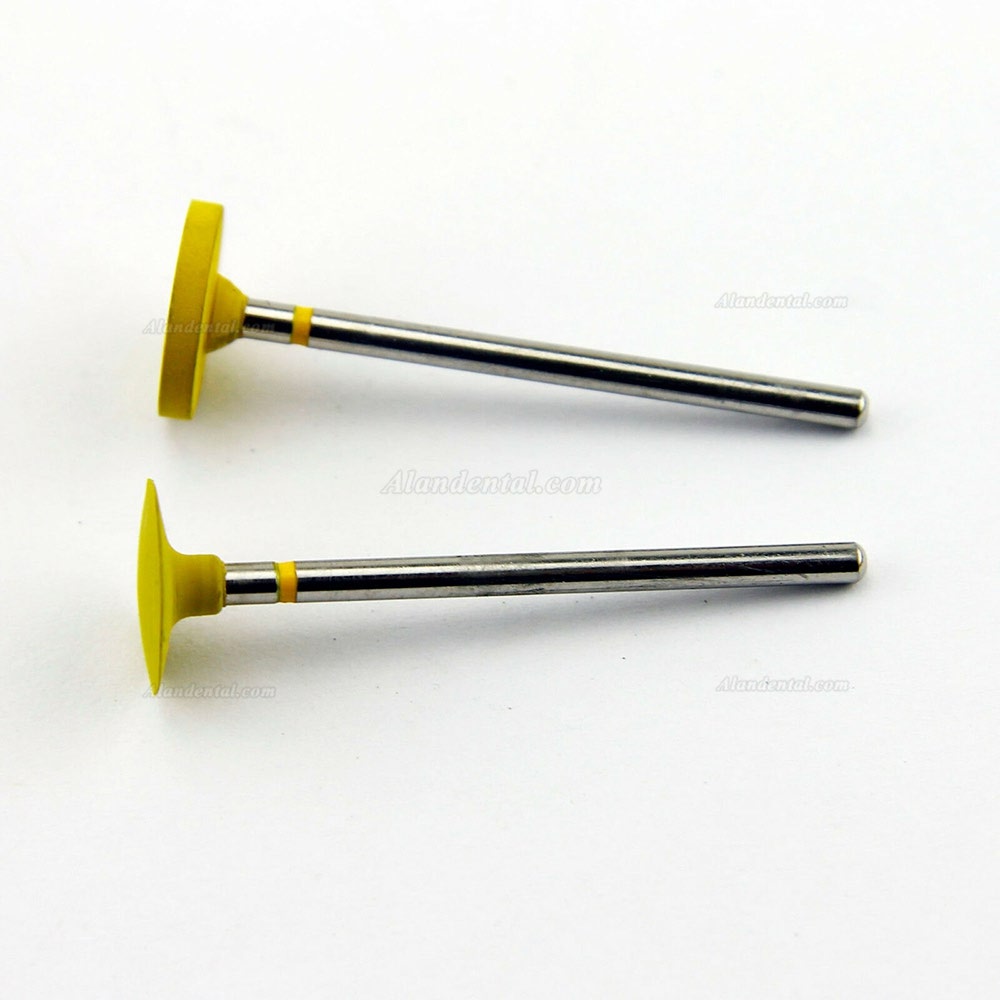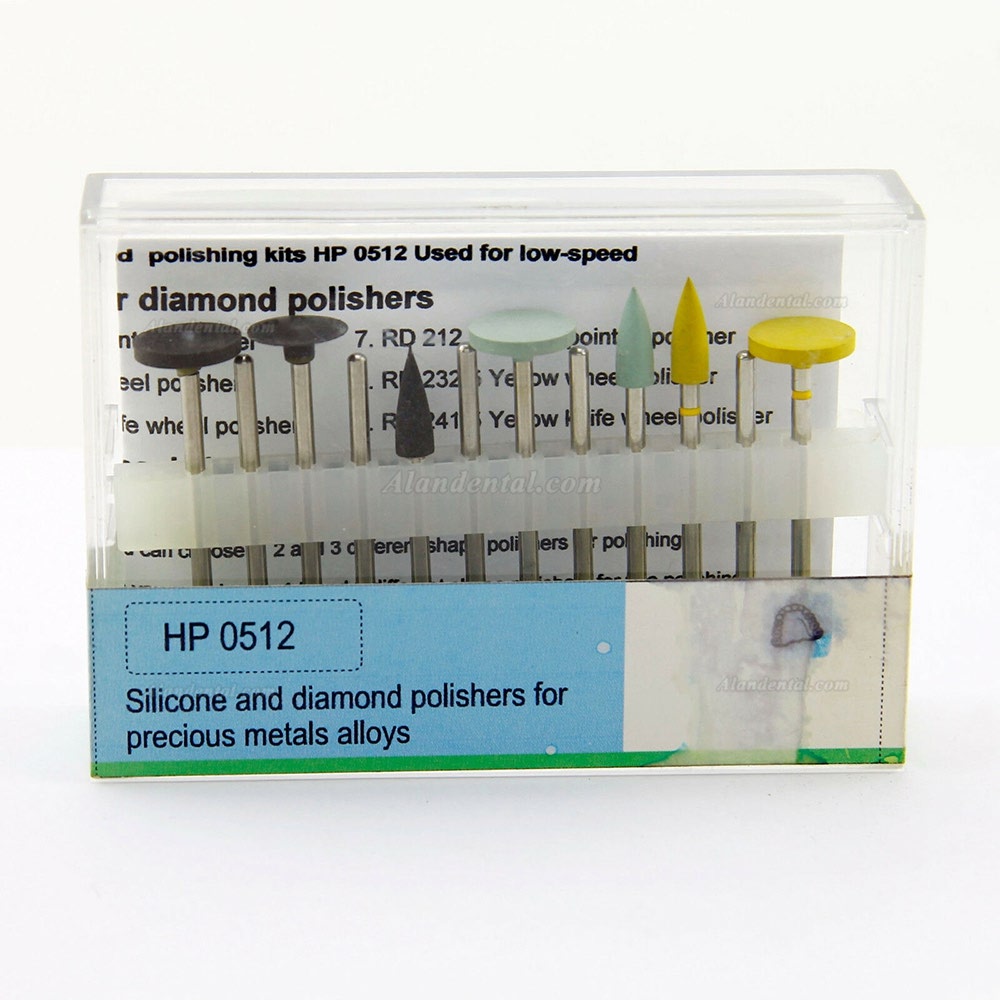 Contact Information:
Live Support: Chat with us online
Email: service.alandental@gmail.com
If you have any problem, please do not hesitate to contact us.
Shipment Note:
If your package shipped by Express Delivery, please give us a valid delivery phone number, and also a full and accurate shipping address.
How to Buy from Alandental?