45PC Silicone Polishing Amalgam Filling Abrasive for Low Speed Contra Angle
Silicone polishers are very strong to ensure rapid and brilliant polishing amalgam. Kit polishers to shape, cut and polish amalgam fillings. 5 boxes, each box 9 polishers, buffers totally 45 (15 black, 15 brown and 15 blue).
Features:
Here are the models of each polisher
Polisher black cup shape: RF 320 2
Polisher black disk form: RF 341 2
Polisher black flame shape: RF 313 2
Polisher cup brown form: RF 320 4
Polisher brown disc form: RF 341 4
Polisher brown flame shape: RF 313 4
Polisher blue cup shape: RF 320 5
Polisher blue disc shape: RF 341 5
Polisher blue flame shape: RF 313 5
Directions:
-Create And get trained and net limits of fillings.
-Excellent Marginal adaptation.
For the initial abrasion and pre-polishing of all precious and semi precious alloys
Steps:
1: Use the black polishers for polishing non-precious
# 2: Use brown polishers for polishing precious, to make the shiny surface and smooth
# 3: Use the blue polishers finishes
Specifications:
Recommended speed: 30 000 to 35 000 revolutions / min
Against use on angle
Includes:
45 polishers (5 boxes, each box polishers 9)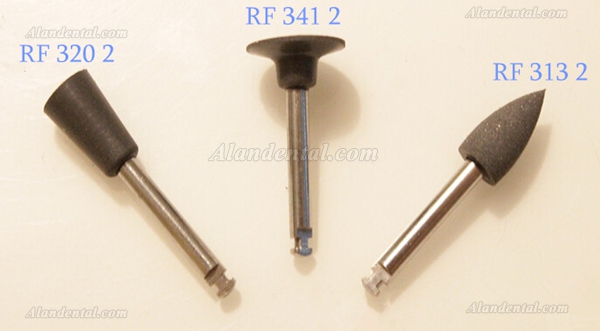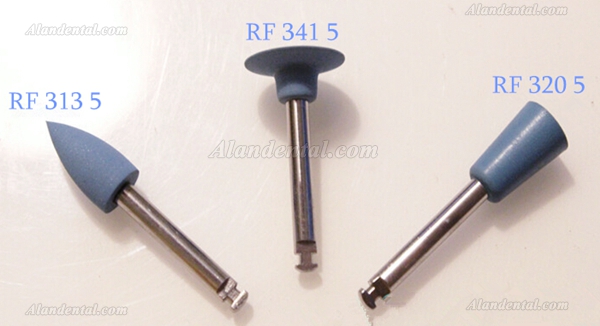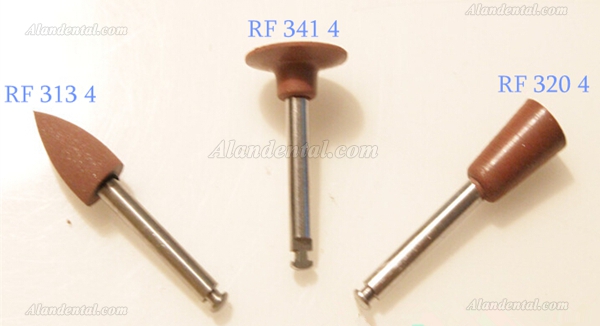 Contact Information:
Live Support: Chat with us online
Email: service.alandental@gmail.com
If you have any problem, please do not hesitate to contact us.
Shipment Note:
If your package shipped by Express Delivery, please give us a valid delivery phone number, and also a full and accurate shipping address.
How to Buy from Alandental?