25W Quartz UVC+Ozone Germicidal Lamp Ultraviolet Light Bulb E27/E26 110v Cleans Air
Double sterilize, UV and ozone, which can avoid the defect of single Sterilization.(Ozone has a very powerful function, but ozone itself has a unbearable smell, after use need wait a long time 40-70 minutes to let it self-decomposition into oxygen)
Can work in any regular screw-in socket, no special connections required.
Used for room ,sanitizeanddeodorizer,mattress, bed, quilt, sofa, blanket, pillow, clothes, towel, baby room, kitchen, dog/chicken house,etc...
3000hr long lifespan, each bulb passed through 2 inspection processes,Do our best to provide customers with efficient and safe products.
Easy to install, Big irradiation area: Regular E26/E27 base. Very easy to install. The irradiation area up to 500sq ft.
We vouch for our germicidal bulb's efficiency and durability.
Watt: 25W
Voltage:110/220v volts
Wavelength: 185nm bulb
Function:
1.Remove bad odor: ozone is especially good at this point, it can easily decompose the substances that cause malodor, and revert them to water and oxygen.
2.Application: can use for bedroom, quilt, pillow, bath towel, bathroom, toilet, kitchen, HVAC duct, etc.
3.clean: dirty air is the chief culprit in causing discomfort to the human body, it is very necessary to use this UVC bulb twice a week .
Package Includes:
1 x 25W UVC+ Ozone Bulb
1 x Remote Control(NOT Including Battery)
The Warning when use this bulb:
Don't look at the working bulb.
People/pet/plant can't be exposed to the UVC light, must left room when lamp work. after turn off light, keep room ventilating or waiting 40-90 minutes.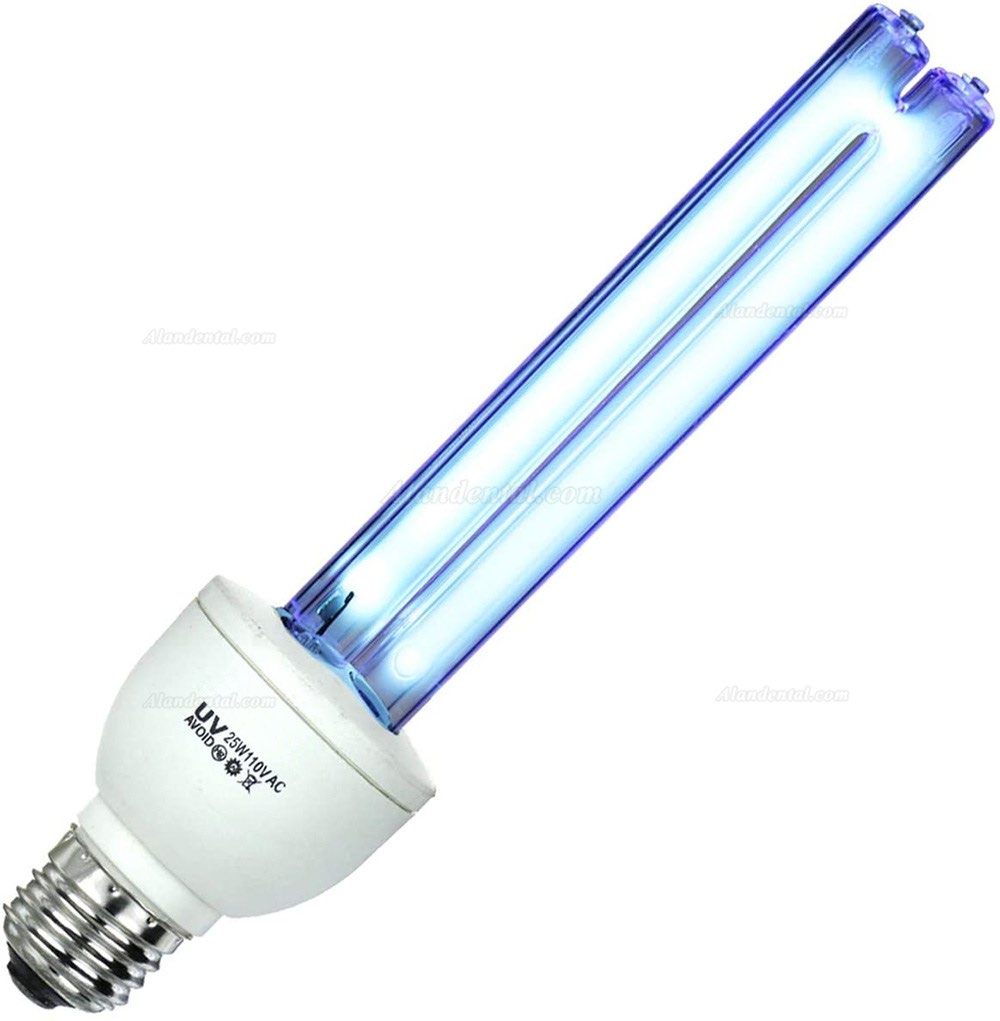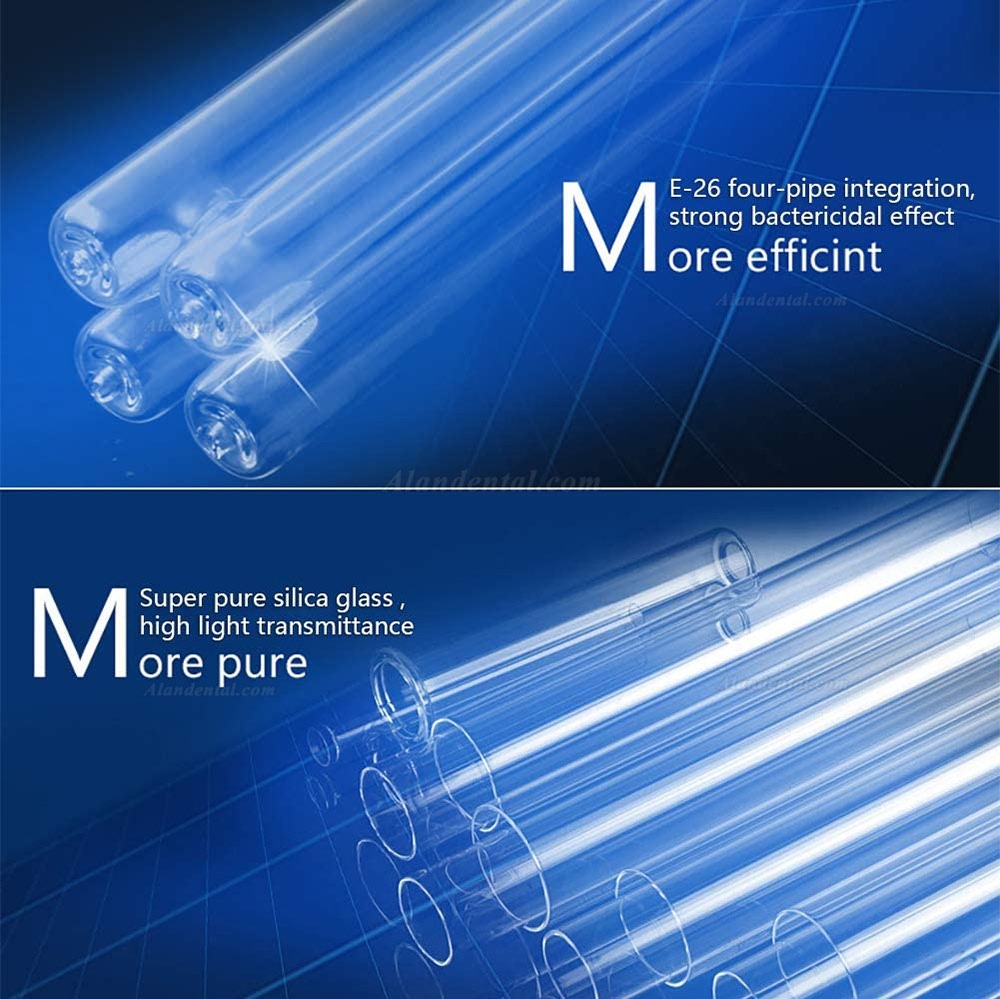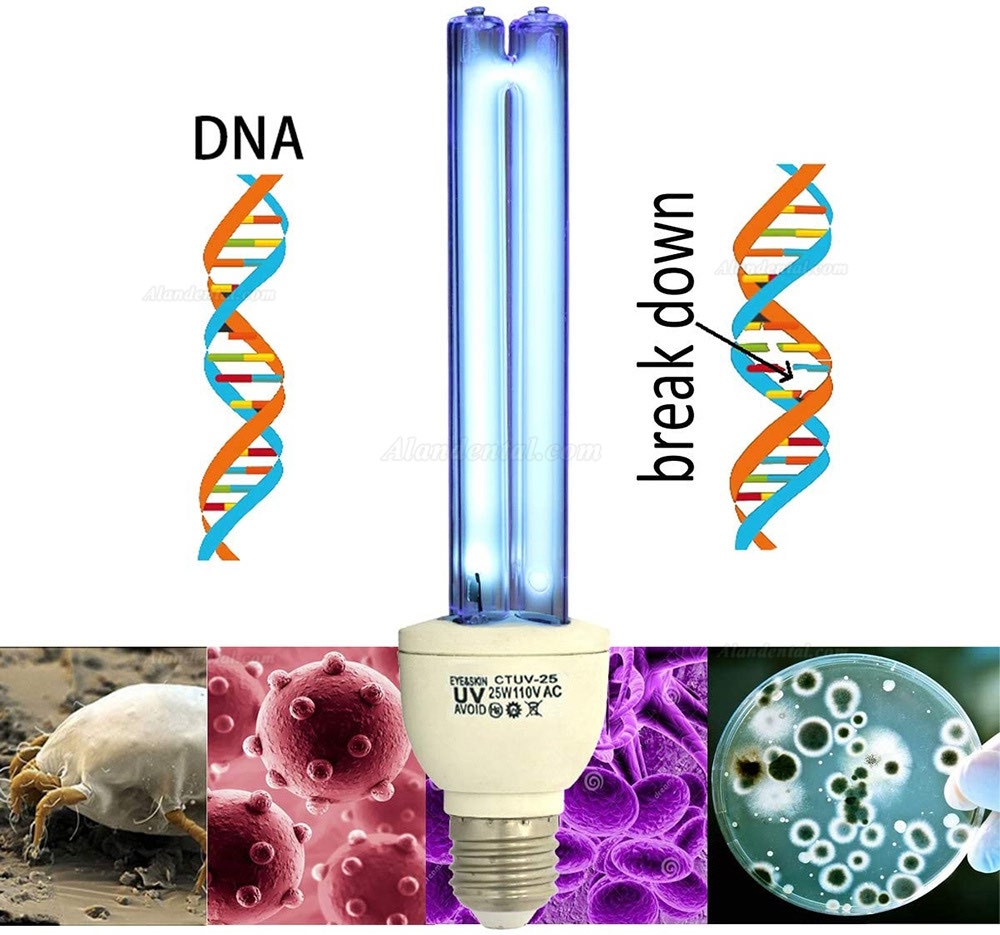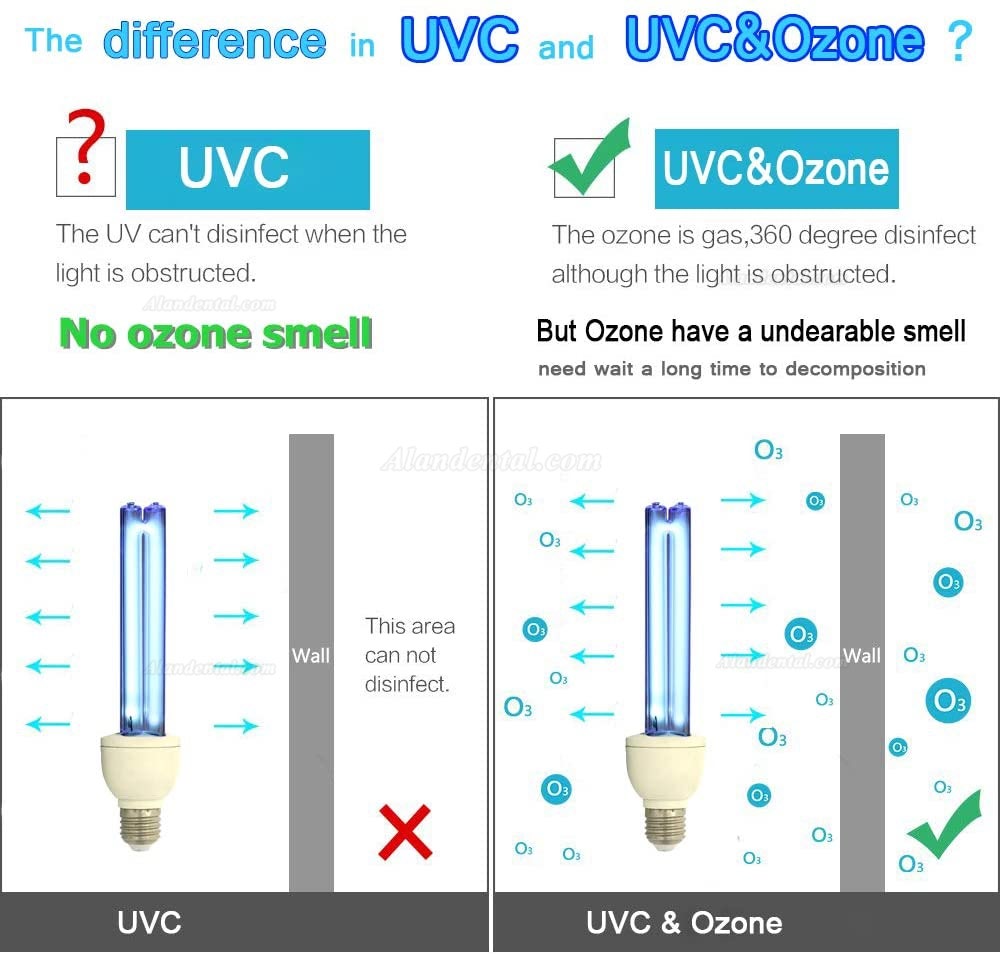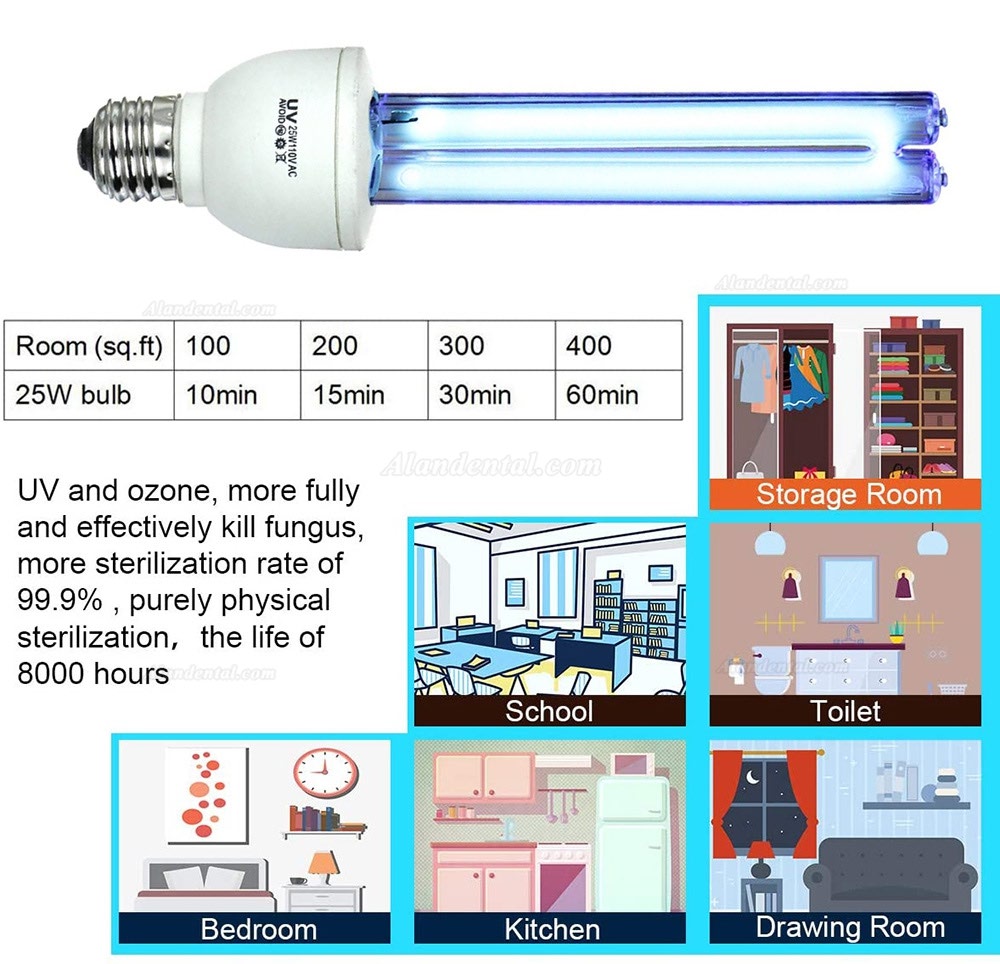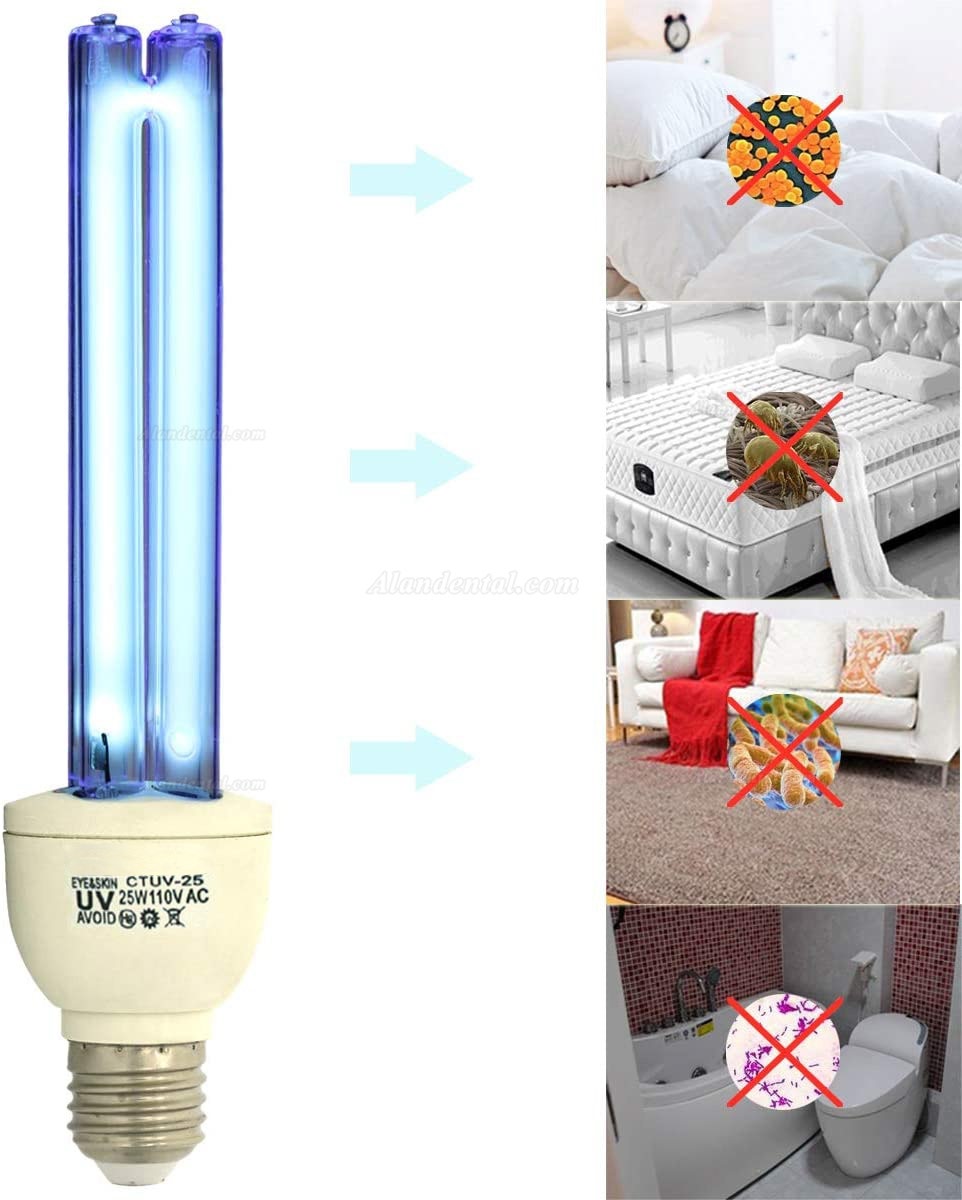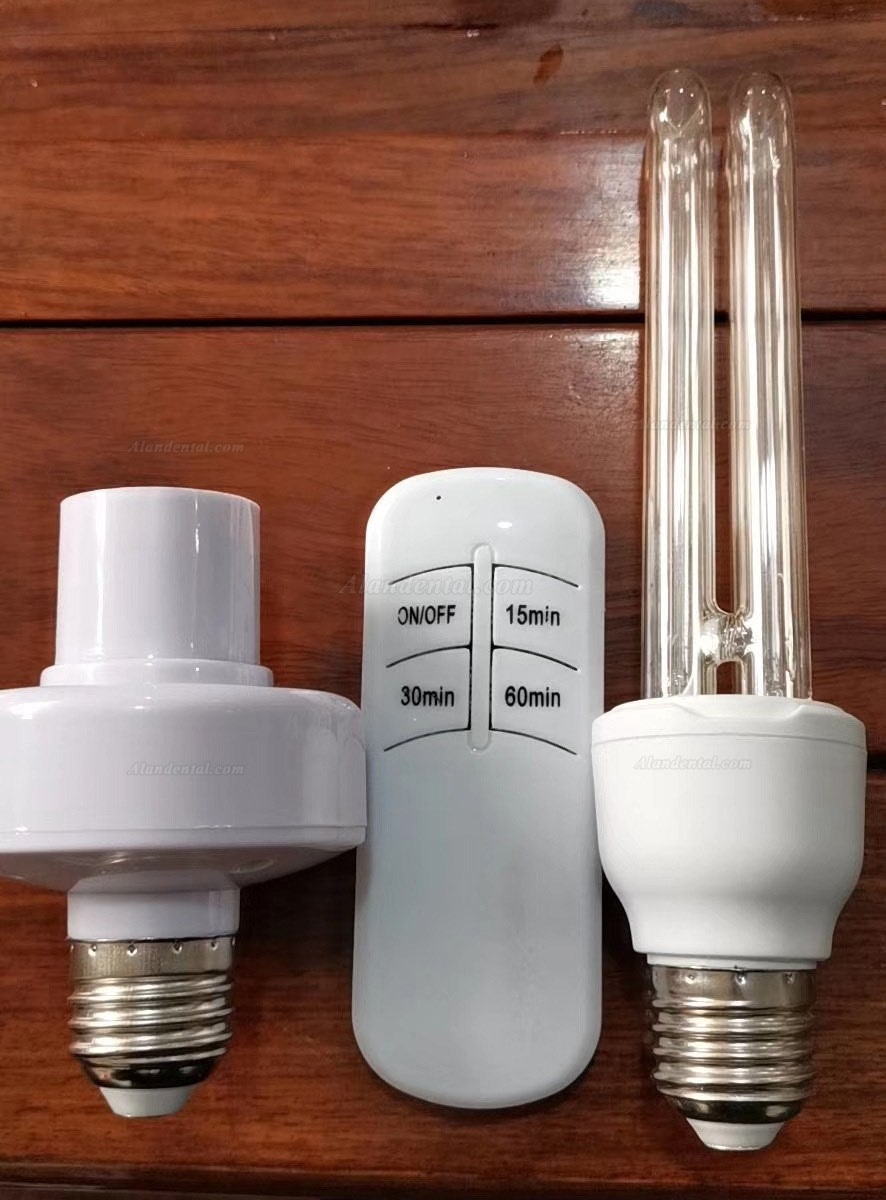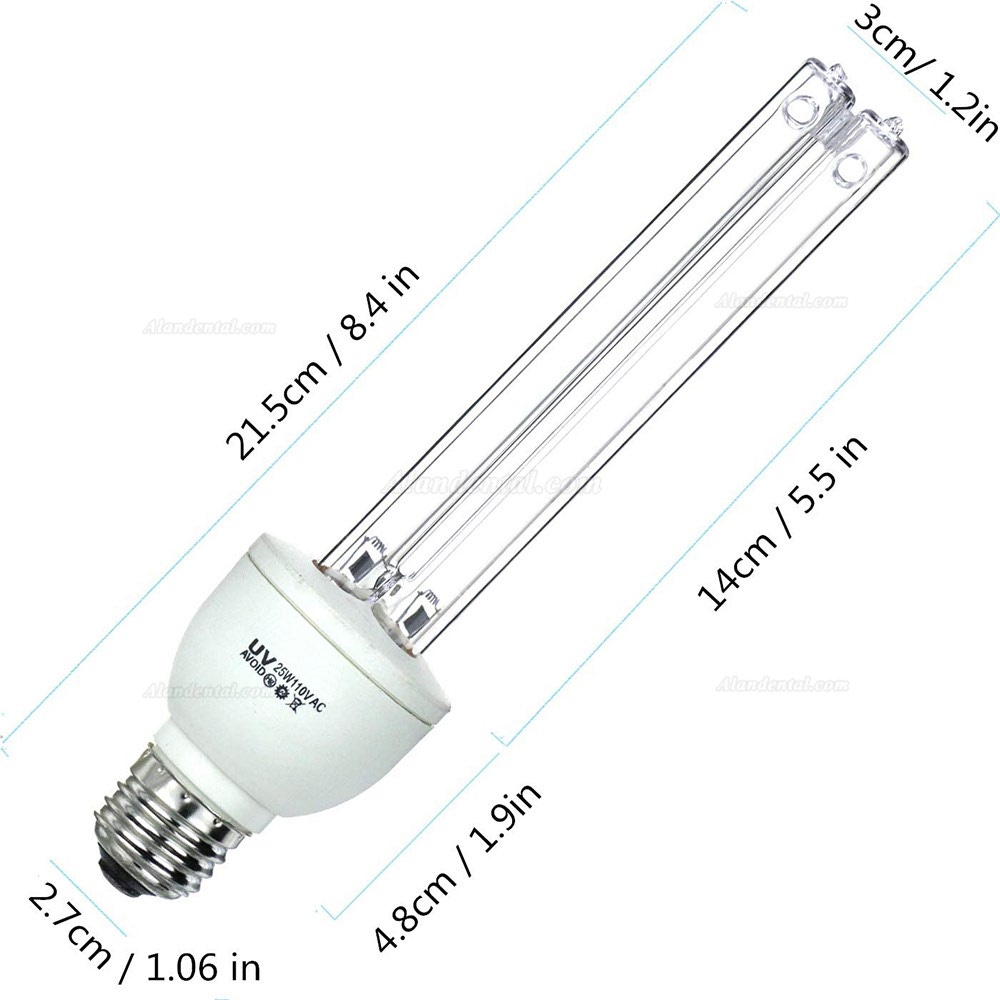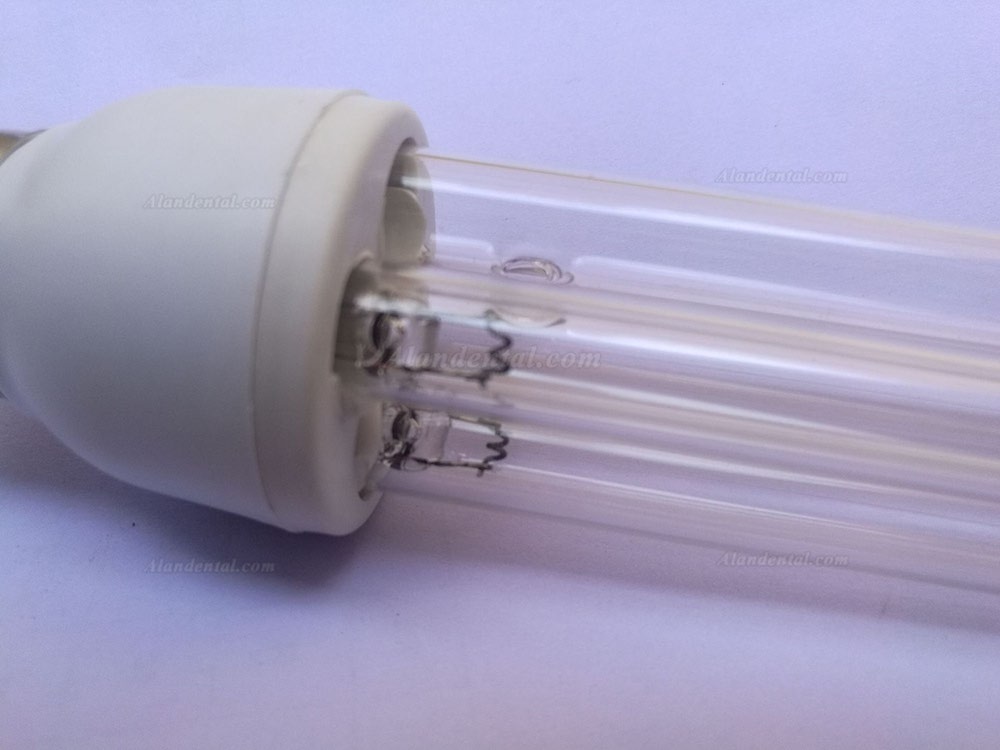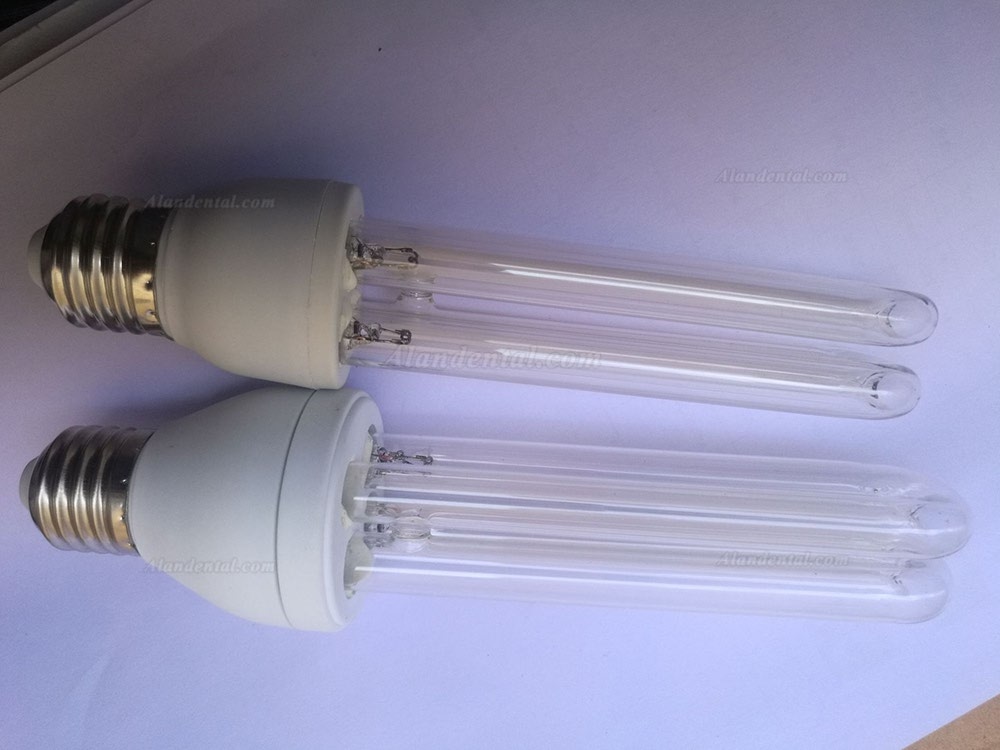 Contact Information:
Live Support: Chat with us online
Email: service.alandental@gmail.com
If you have any problem, please do not hesitate to contact us.
Shipment Note:
If your package shipped by Express Delivery, please give us a valid delivery phone number, and also a full and accurate shipping address.
How to Buy from Alandental?