Zoneray HL-WDIV Dental Micro Spot Welder Arch Wire Forming Machine (For Rocking Chair Type Arch Wire) CE Approved
Introduction:The product agrees to ISO13485:2016 standard
Technique Parameter
Power supply:AC 110V-120V 60Hz, AC220V-240V 50Hz
Output voltage: 5V
Power:maximum instantaneous current 20A
Transformer output power:2000W, output voltage: 5V
Incorrect operation alarm:when operation condition don't accord with SET mode, the display shows Error beep.
Security type:belong to classⅠ, type B
Transformer overheating protection:85°C
Energy regulation:Spot welding (dxx) 1~30; Braze welding (q_x) 1~9; Heat treatment (h_x) 1~9
Dimensions of weldment:Diameter 0.2mm~1.8mm stainless steel wire
Fuse:Diameter 5×20mm, 20A
Environment conditions:temperature 5°C~40°C, Relative humidity ≤80%
Storage condition:temperature -10°C~55°C, Relative humidity ≤80%
Weight:7.9KG
Dimensions:37*30*20Cm
Rated capacity:50 J
Certification:CE & ISO 13485
Applicant
Multi-functional spot welding used for welding stainless steel wire, stainless steel sheet, also be used for heat treatment of arch wire materials forming in dental orthodontics and treatment.
Appendix: HL-WD dental spot welder test report
Test objective: analyze the welding efficiency of HL-WD spot welder
Test content: use 0.2mm-1.8mm stainless steel to start welding test, welding (parallel welding) according to the condition of normal voltage, higher voltage, lower voltage and regulated voltage, when there's perfect welding results, then record the power parameter.
Packing list
Main machine x1
Power cord x1
Foot switch x1
Fuse 20A x1
Function clamps x2
State block x1
Heat treatment clamp holder x1
Certificate x1
Warranty card x1
Manual x1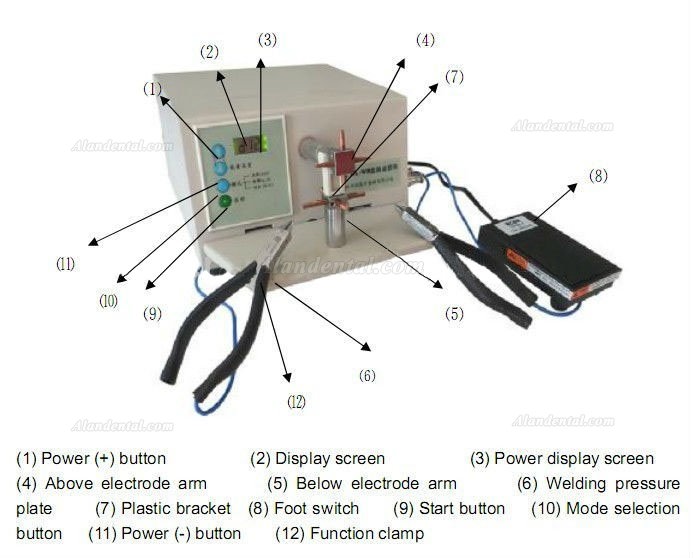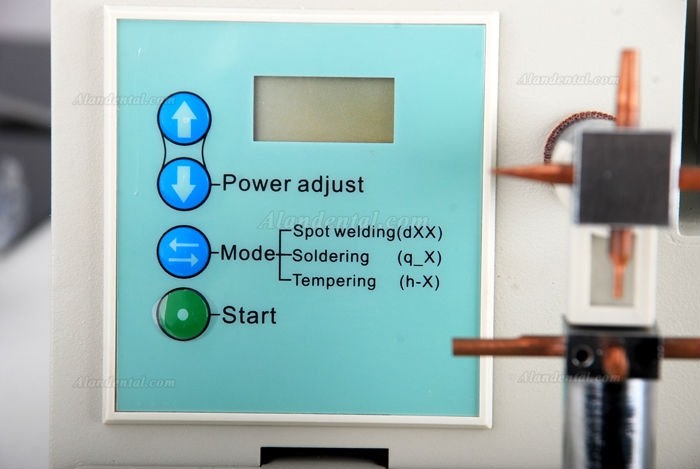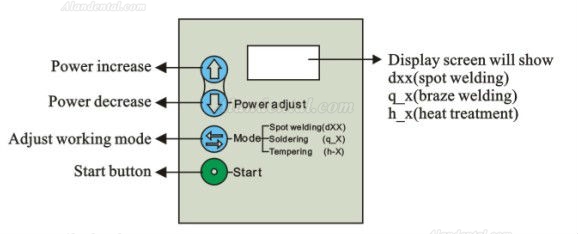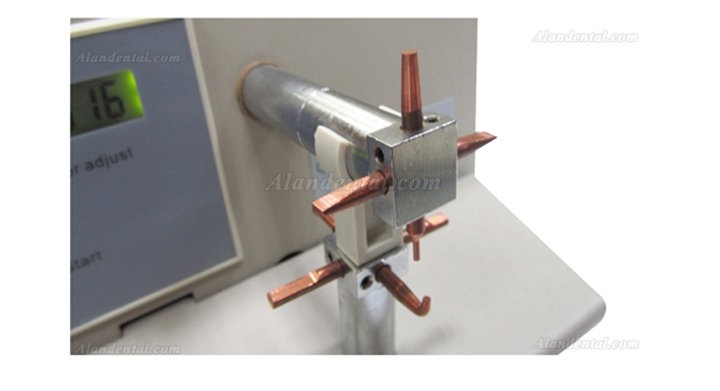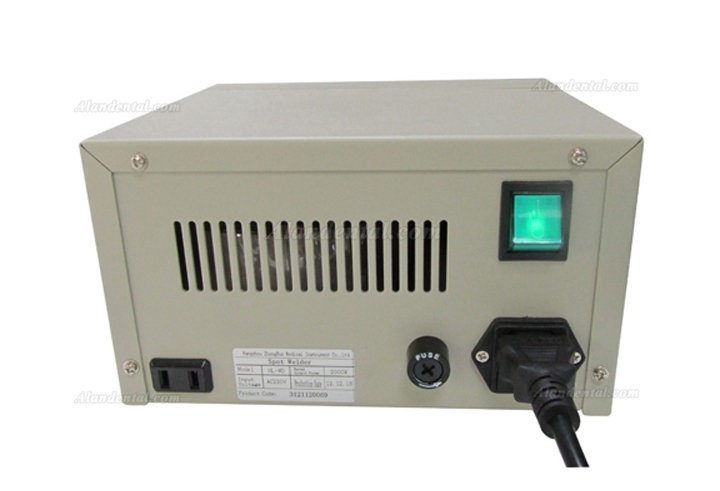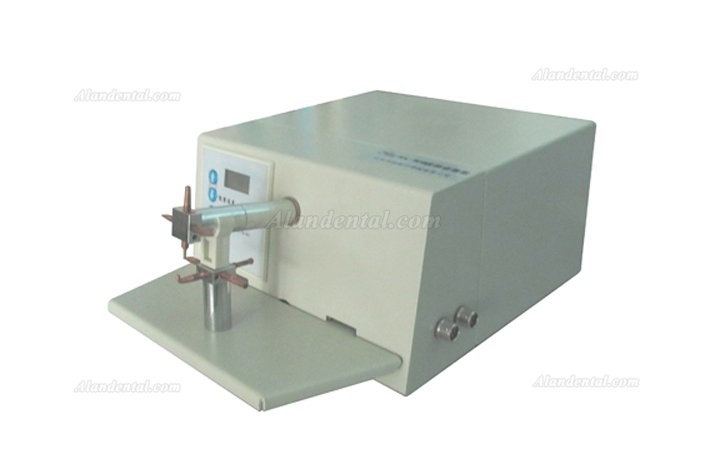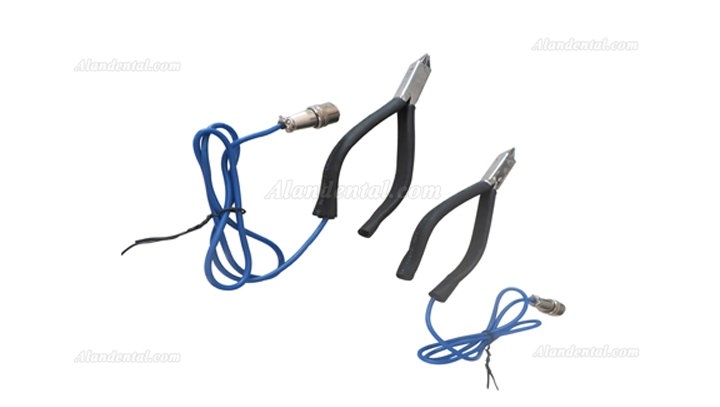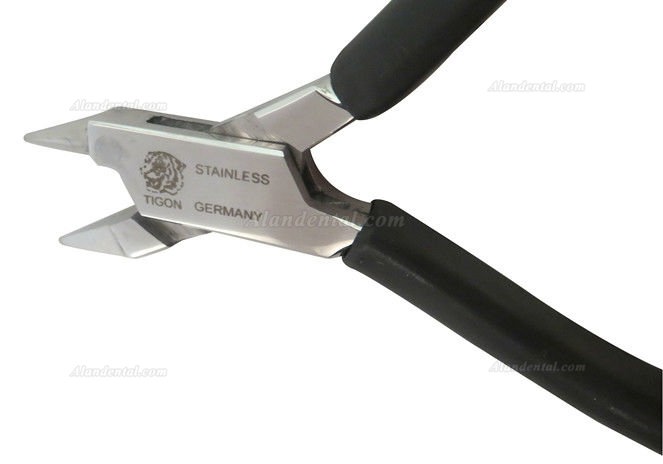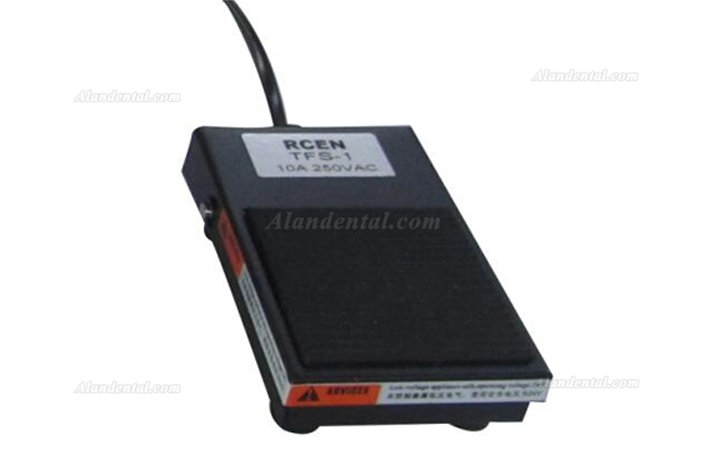 Contact Information:
Live Support: Chat with us online
Email: service.alandental@gmail.com
If you have any problem, please do not hesitate to contact us.
Shipment Note:
If your package shipped by Express Delivery, please give us a valid delivery phone number, and also a full and accurate shipping address.
How to Buy from Alandental?