Aixin AX-AWM1 Dental Argon-arc Spot Welding Machine Welder Unit Equipment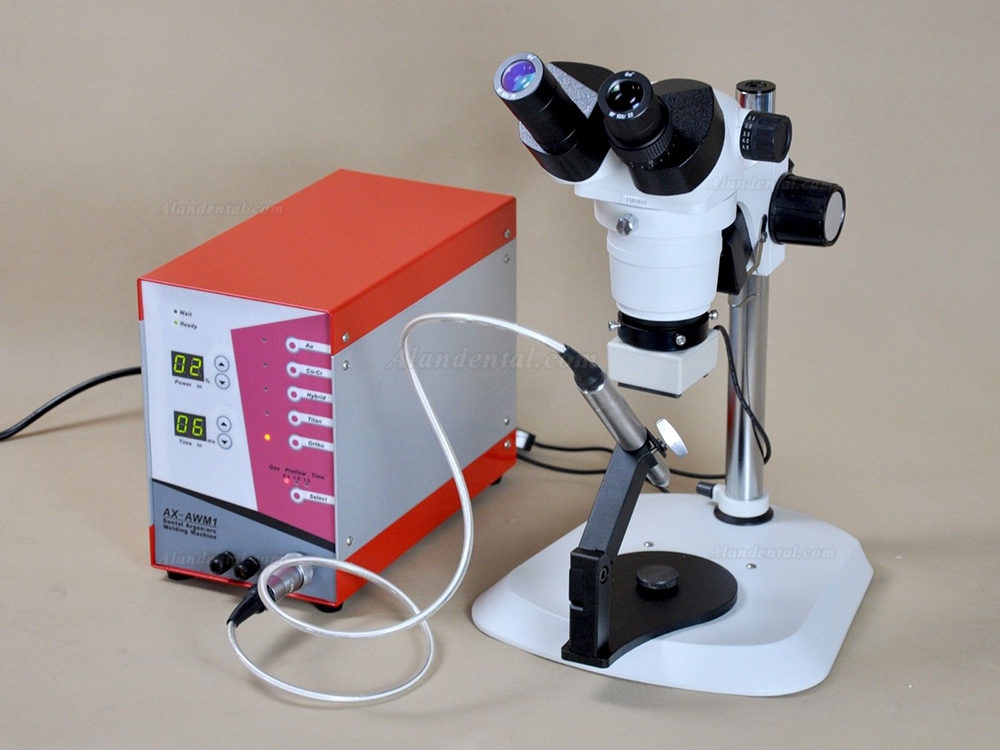 Purpose:
This unit is suited for all types of dental welding jobs, for both new restorations and repairs.The range of application equals at least that of a laser welding unit, and cost of the equipment and operations is much cheaper than a laser welding unit.
SKU: AX-D-AWM1-110-US
Description
1. AX-AWM1 Dental Argon-arc Spot Welders includes five preset basic programs for gold (Au), cobalt chrome (co-cr), hybrid-welding (such as precious to non precious), titanium (Ti) and orthodontics.
2. Besides its features compact size, safe and stable system, easy operations, low noise and maintenance. It requires minimum working space, and the adjustable power and pulse settings allows adjustment of penetration depth and welding spot diameter.
3. It is also equipped with a stereo zoom microscope. The LCD shutter prevents any damage to the eye.
4. This unit will switch to Ortho mode if there is no operations within 5 minutes to prevent any damage to the workpiece.
Technical Data
Power Supply: 220V/110V 50/60Hz
Power Consumption: 100W
Degree of protection:IP21
Gas supply pressure:≥0.1Mpa
Welding voltage:40V
Welding current:5A~600A
Welding time:3ms~30ms
Max. welding frequency:1Hz
Max. argon consumption:5L/min
Dimensions: cm x cm x cm (H W D)
Shipping Dimensions: 38cm x 51cm x 49cm (H W D)
Weight: 32kg
Parts Included
Machine × 1
Manual × 1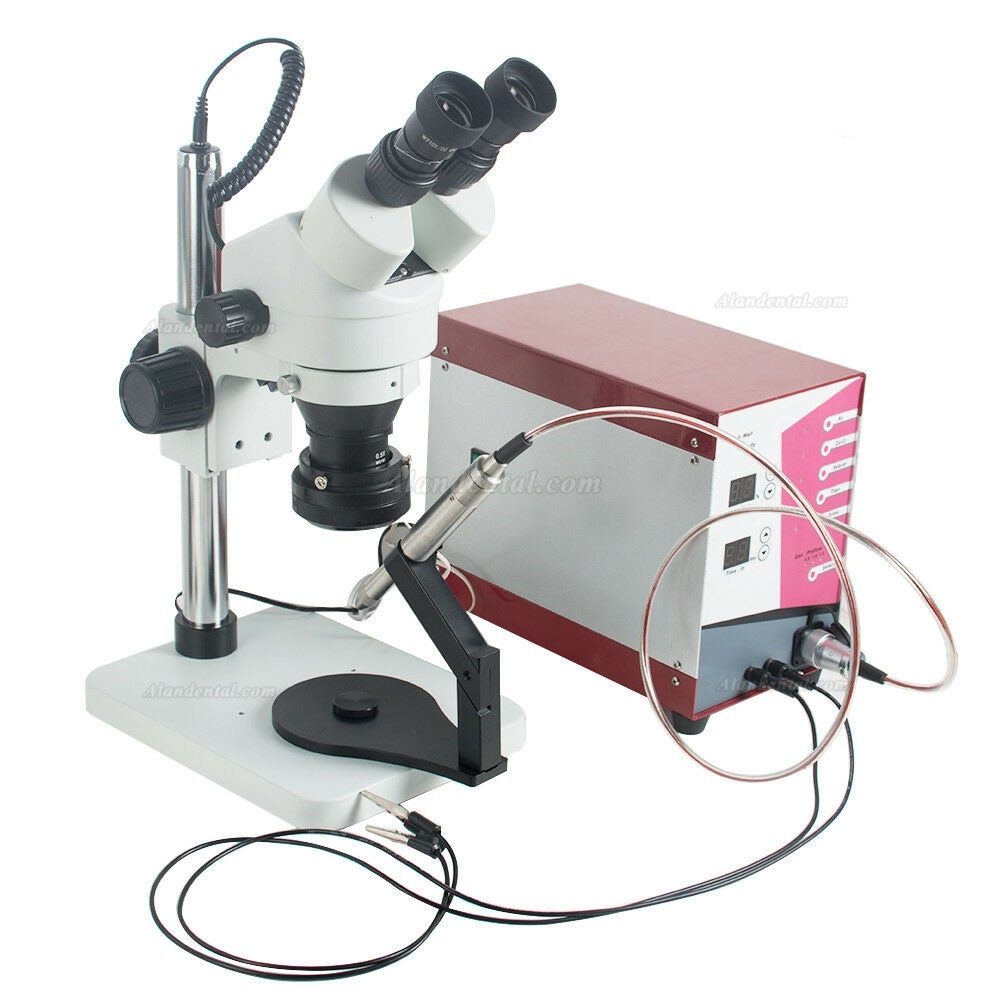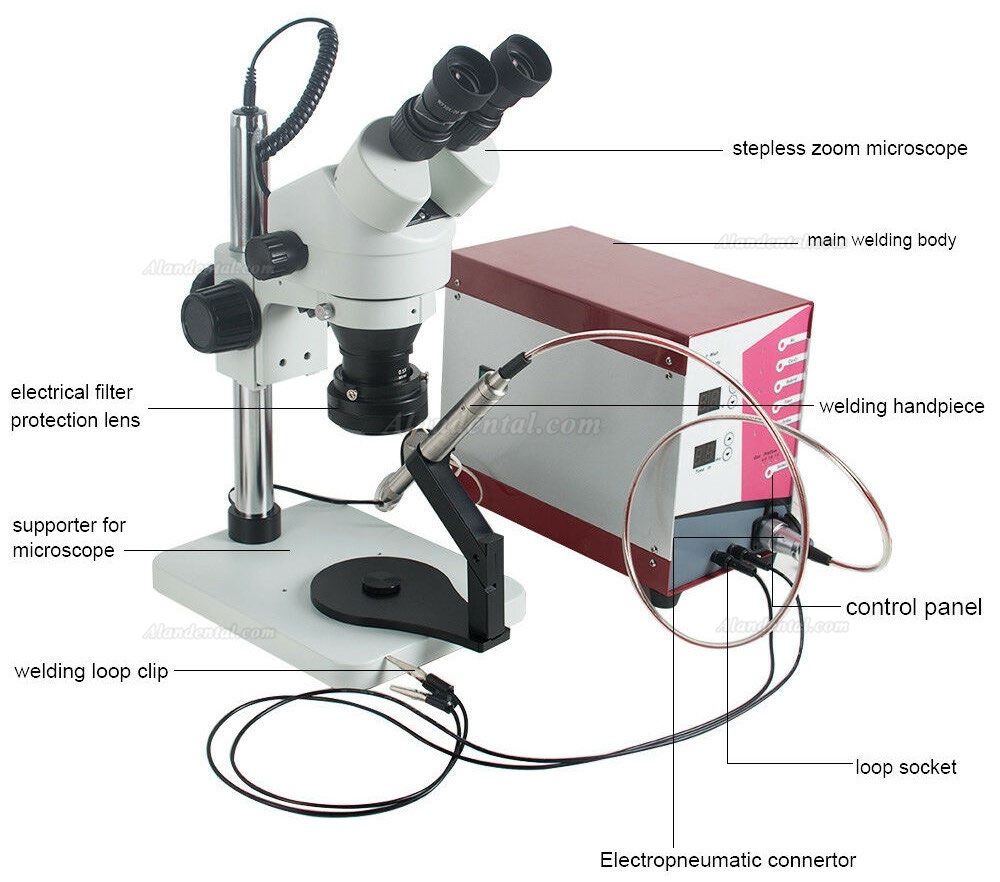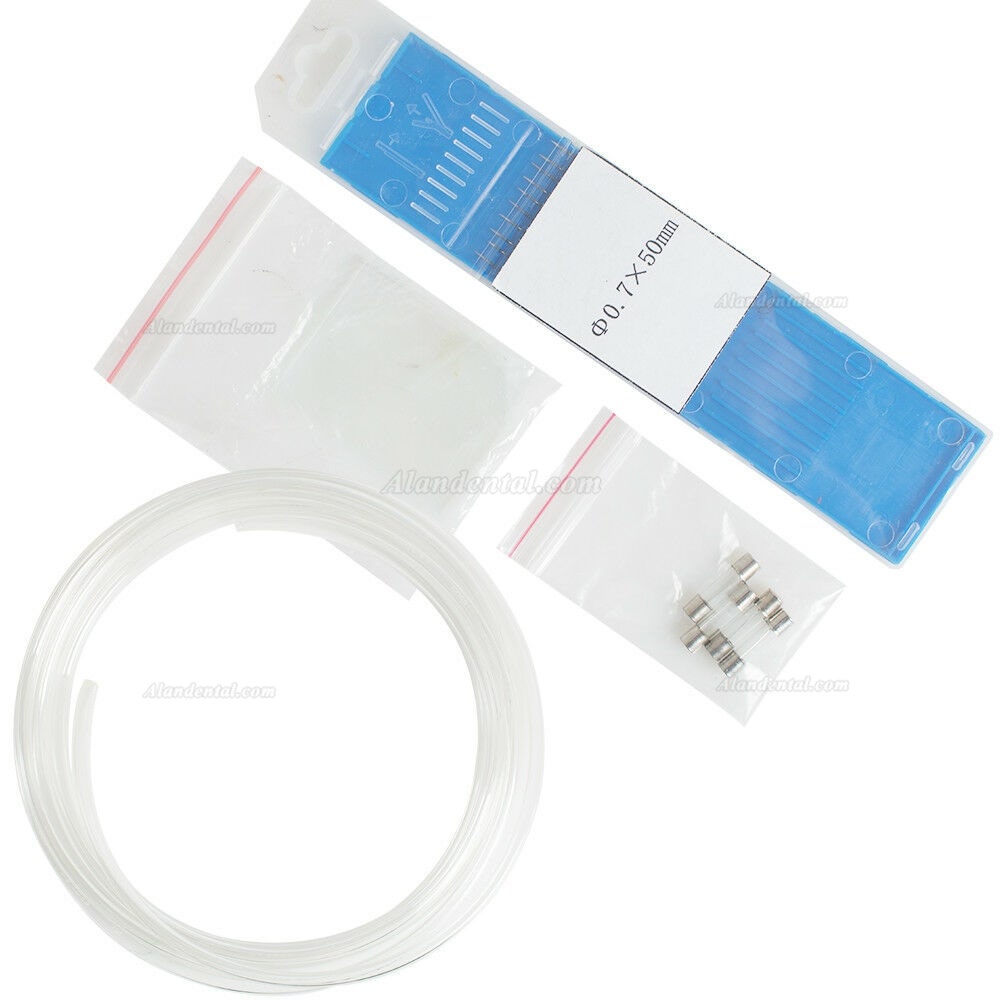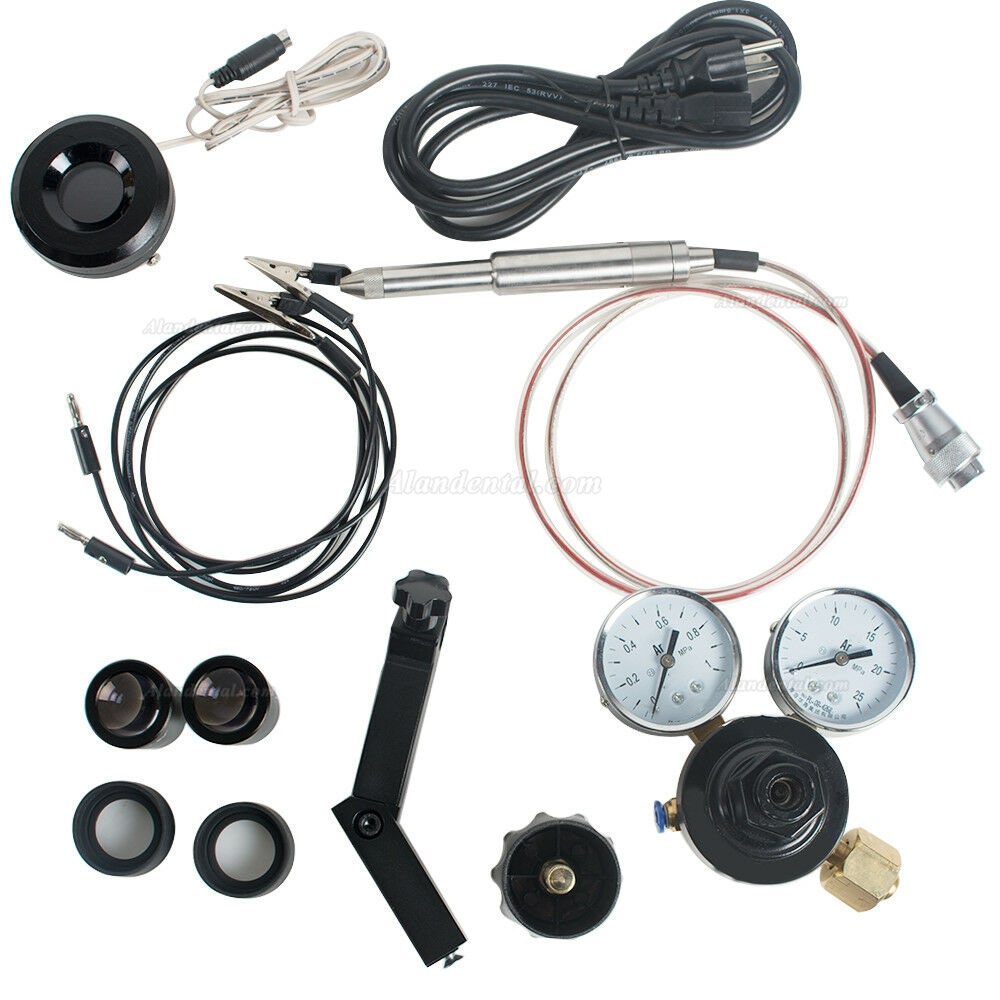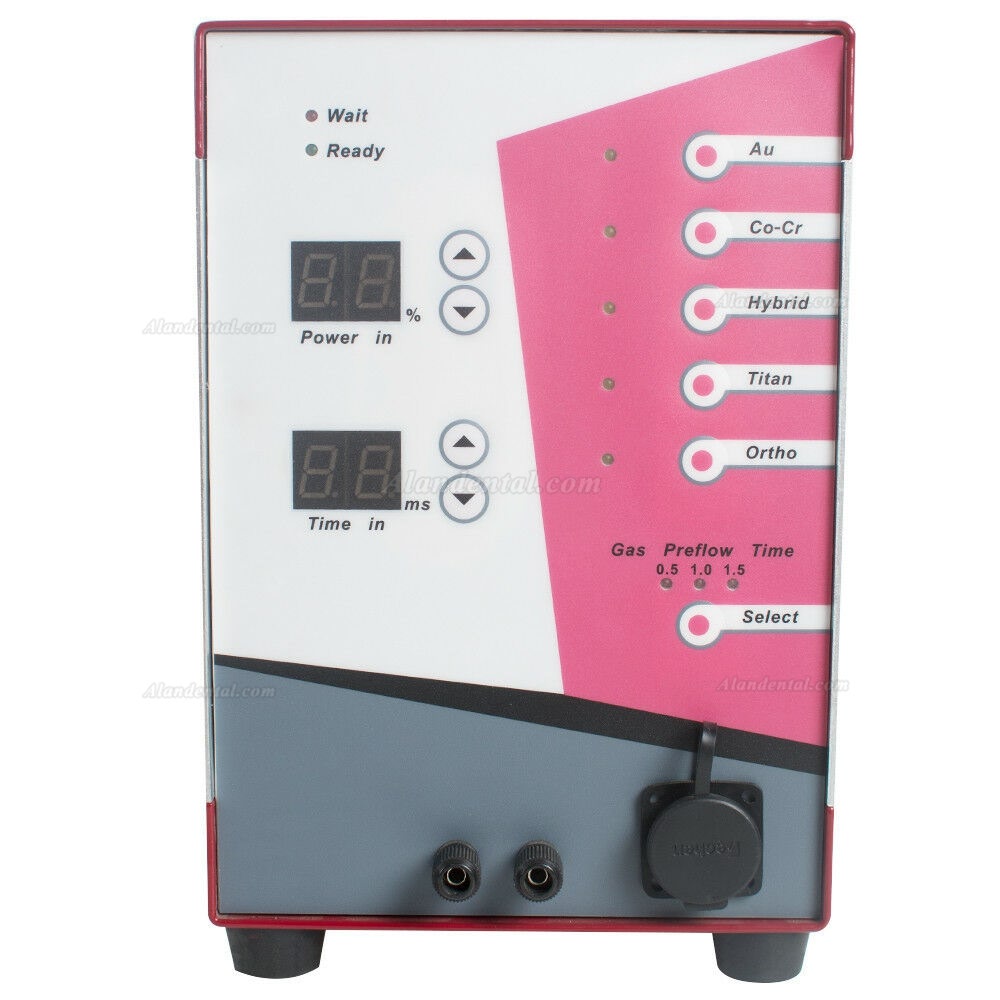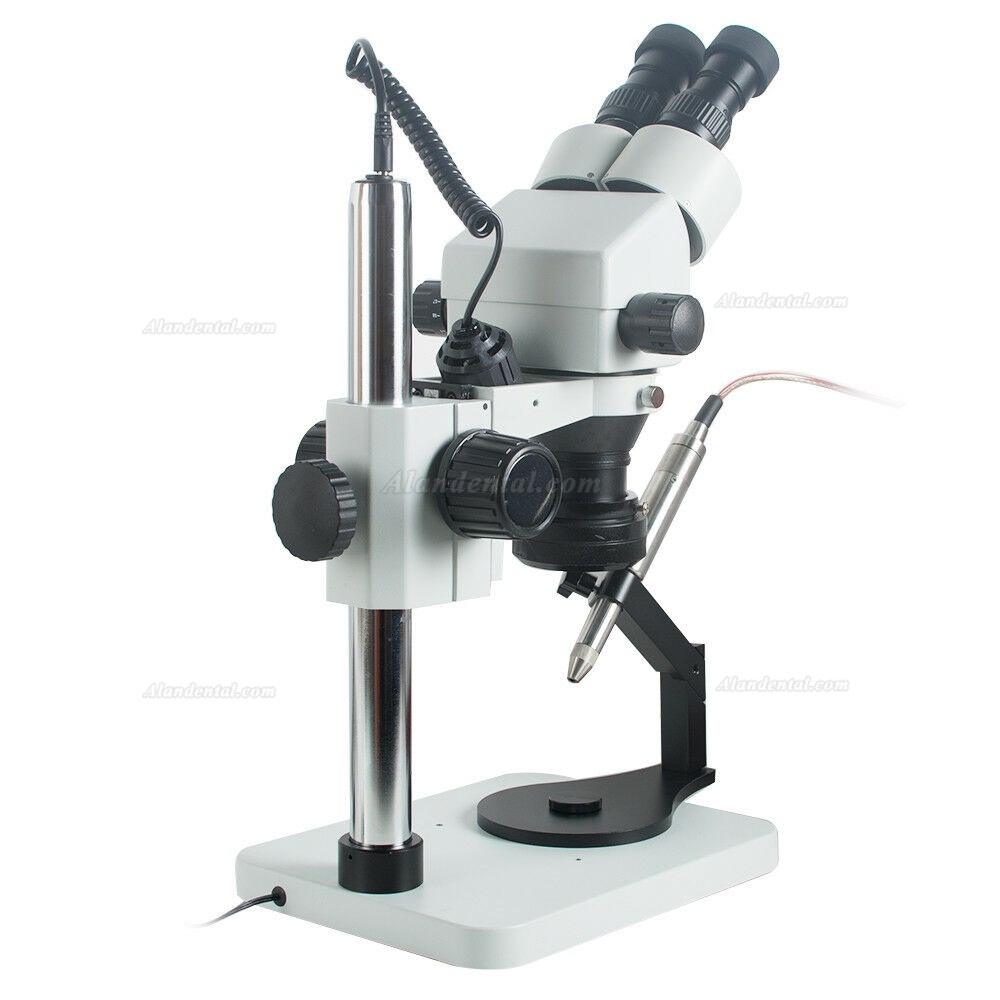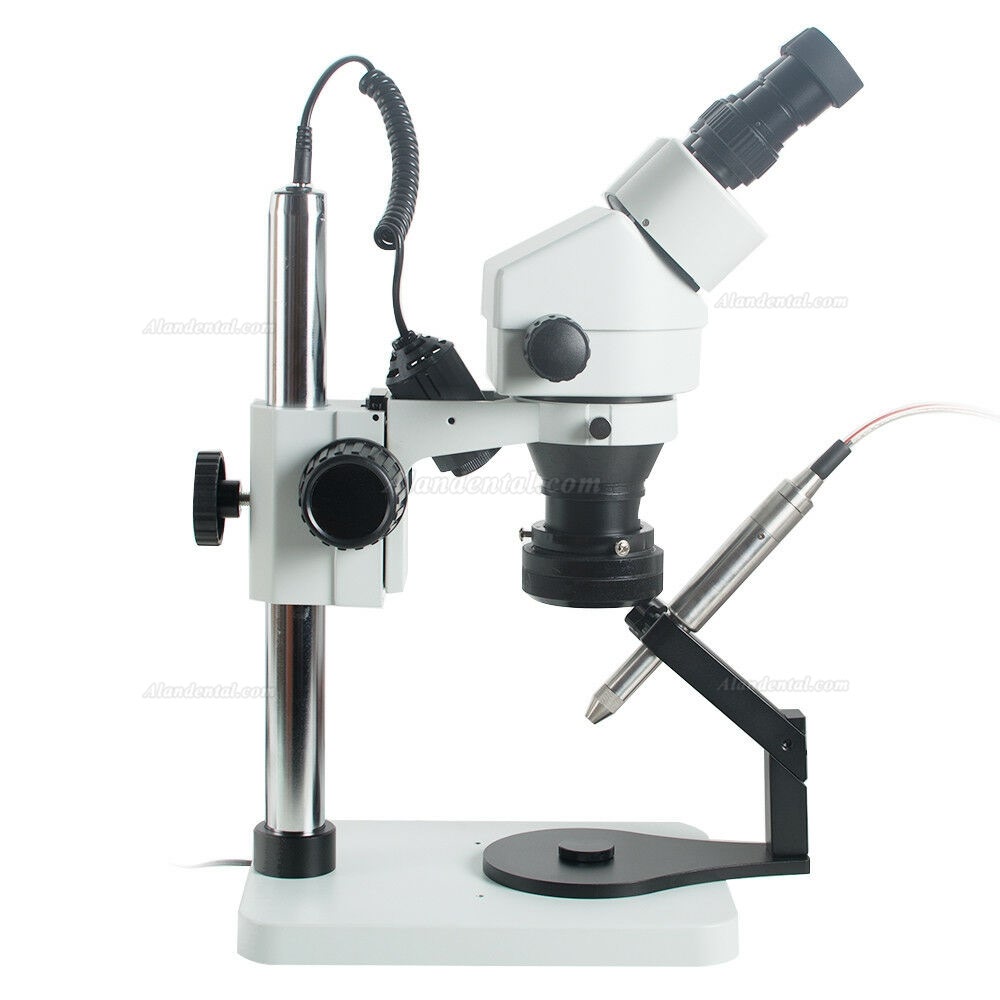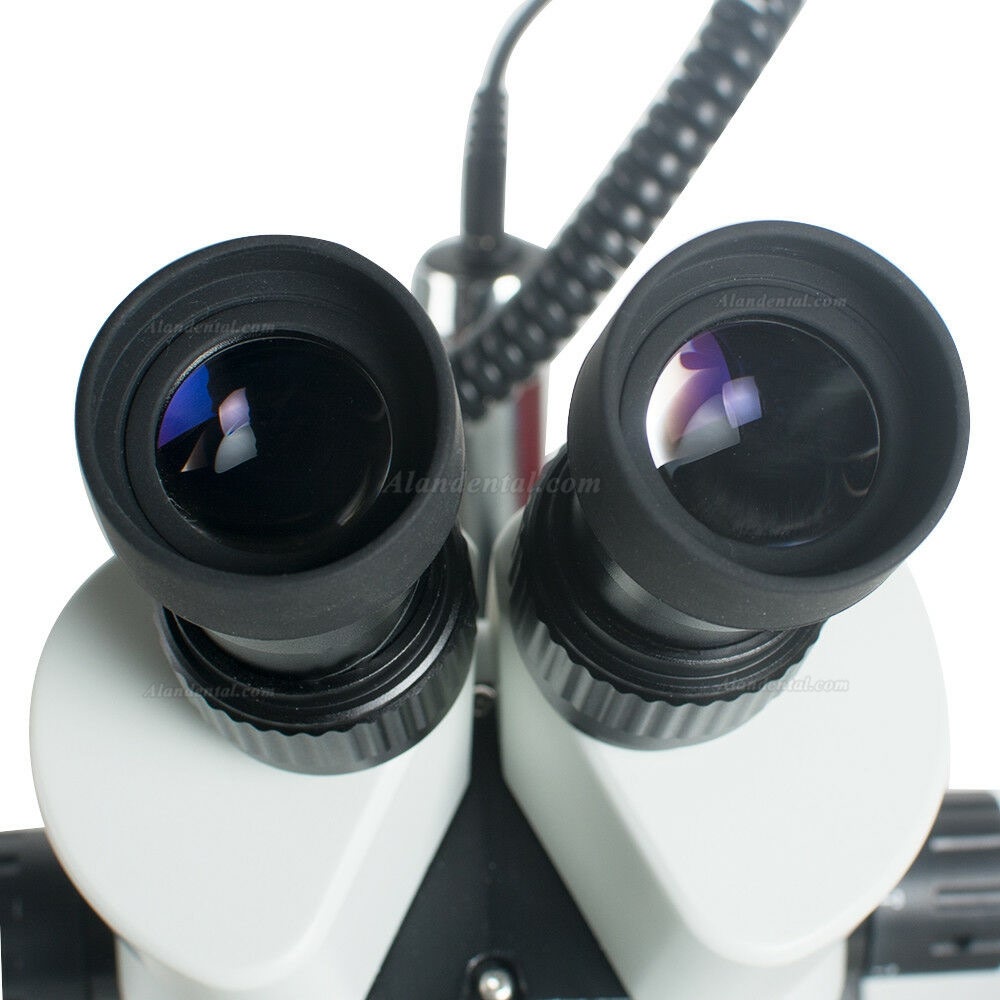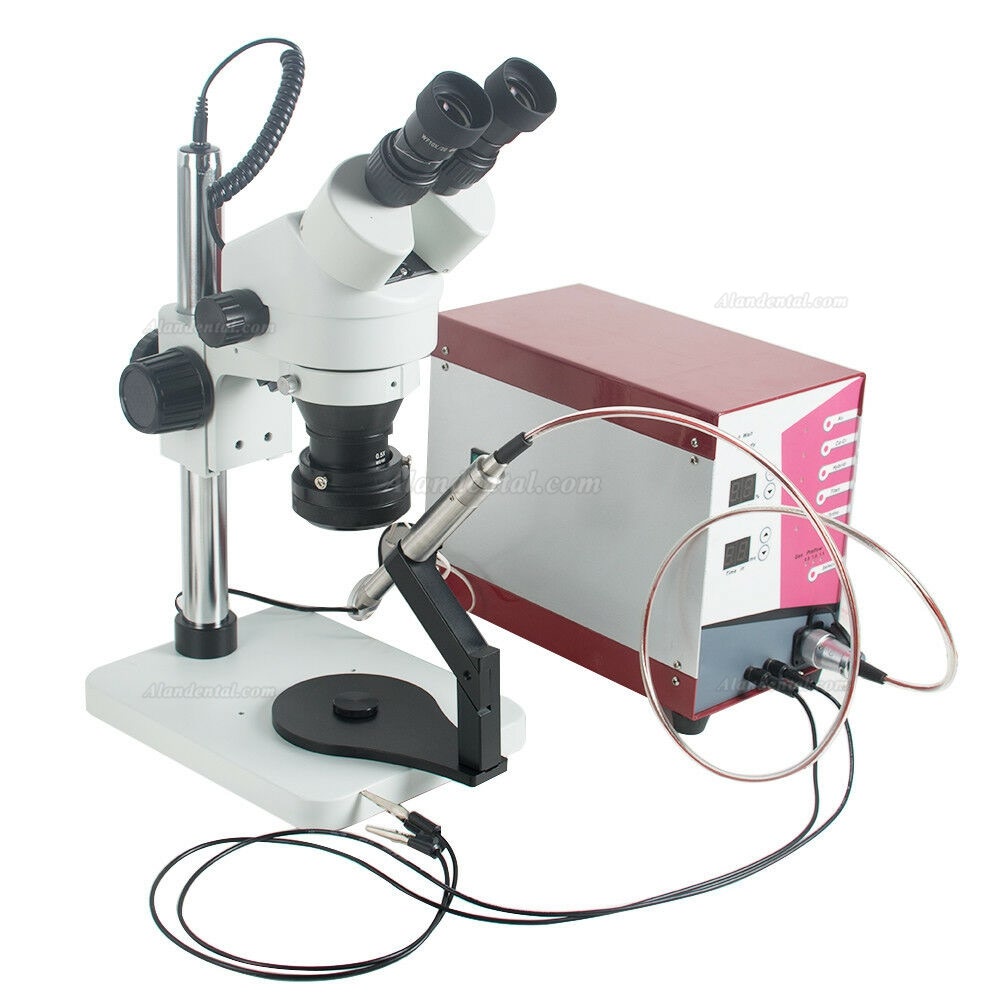 Contact Information:
Live Support: Chat with us online
Email: service.alandental@gmail.com
If you have any problem, please do not hesitate to contact us.
Shipment Note:
If your package shipped by Express Delivery, please give us a valid delivery phone number, and also a full and accurate shipping address.
How to Buy from Alandental?