HP0308D Toboom® Polishing HP Orthodontic Dental Acrylic Kit 8pcs
High gloss polishing for acrylic resin, can be used in Dental Clinic Extraoral.
Introduction: 8 pcs/kit, used for low-speed handpiece only
3 pcs carbide bur: TI 2053; TI 2074; TI 2064
3 pcs light yellow silicone polisher: SK 2135; SK 2025; SK 2145
2 pcs yellow rubber diamond polisher: RD 2137; RD 2127
Introduction
Characteristic: Fast cutting, long service life, radiating faster, good polishing effect.
Steps:
1) Carbide burs are used for grinding shape.(Recommend R.P.M 20000-25000/Min)
2) Yellow polishers are used for leveling and prepolishing. (Recommend R.P.M 10000-15000/Min)
3) Pink polishers are used for high gloss polishing. (Recommend R.P.M 7000-10000/Min)
Effect: 1) The carbide burs can grinding acrylic resin base lip, clip, lingual and occlusal surfaces lacing margin quickly.
2) High quality polishers can high gloss polishing the acrylic.
3) Perfect polishing effect can improve the comfortfor patient.
Caution: Without too much pressure. According to the recommended speed, with better effect.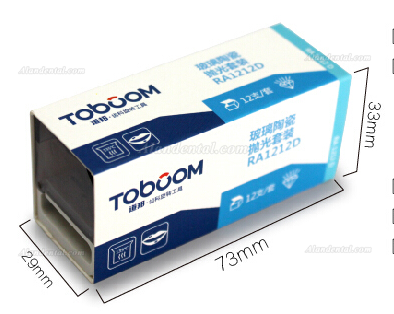 Contact Information:
Live Support: Chat with us online
Email: service.alandental@gmail.com
If you have any problem, please do not hesitate to contact us.
Shipment Note:
If your package shipped by Express Delivery, please give us a valid delivery phone number, and also a full and accurate shipping address.
How to Buy from Alandental?