Sun SUN45-III Dental Autoclave Vacuum Drying Steam Sterilizer Class B 29/45L
Product features
Intelligent operating interface
Intelligent,one-stop interface;and make the process of operation and sterilization clear at a glance.
Pipe connection
The high temperature pipe made by metal,reliable and durable.
Automatic door lock system
It is easy to operate and completely eliminate the potential danger caused by improper operating of manual door closing.
Technical parameters
The rated voltage:AC 110V 60Hz,220V 50Hz
Power:2500W
Class:CLASS B
Material:SUS304 Stainless Steel
The most powerful:3500VA
Should the product:45L/29L
Class:European Class B standard
Sterilization temperature:134℃/121℃
Certificates:CE/ISO/Rohs
Special sterilization:Inactivated AIDS (HV) and hepatitis b (HBV) mad cow virus and spore
Drying procedure:Powerful vacuum drying, instrument residual humidity < 0.2%
Display:LCD display, touch the keys
Test:Bowie&Dick steam penetration test, helix spiral test, Vacuum Vacuum test
Security:The relief valve, pneumatic locking, breakdown self check system
Sterilization record:With printers, and USB interface to record the sterilization process
Water supply system:Open water tank cleaning disinfection can, with functions of water quality detection and debris filter, clean water tank volume: 5 l, wastewater tank: 3 l
Water quality detection:Whether can detect the water quality conform to the requirements of the equipment
Cleaning procedures:Automatic cleaning internal line and steam generator
The sterilization chamber configuration:Layer 2 activities tray
Inside diameter size:Φ319mm X 620mm(45L)/Φ319mm X 365mm(29L)
Net weight:113kg(45L)/110kg(29L)
Appearance of size:780X550X540mm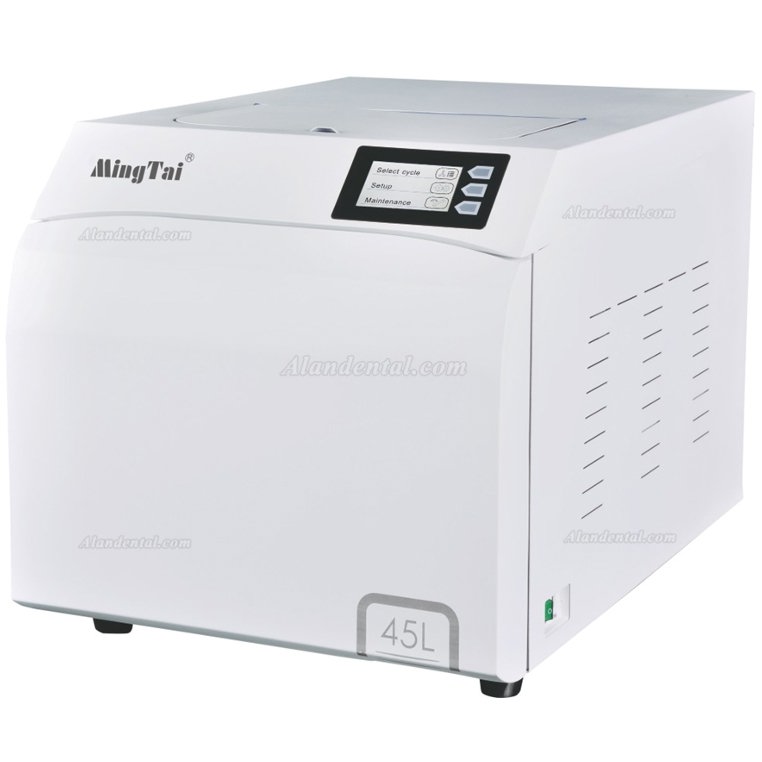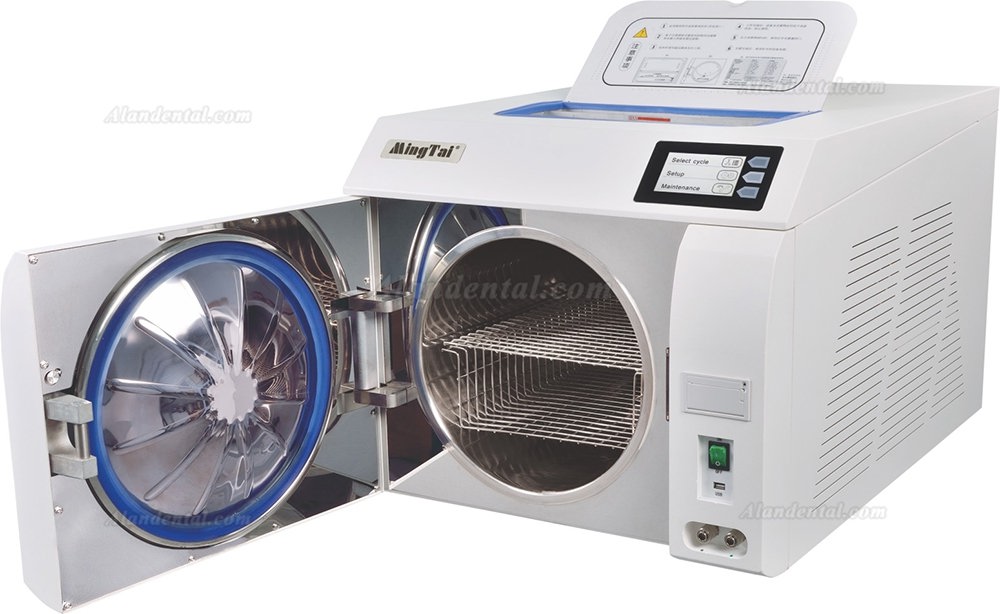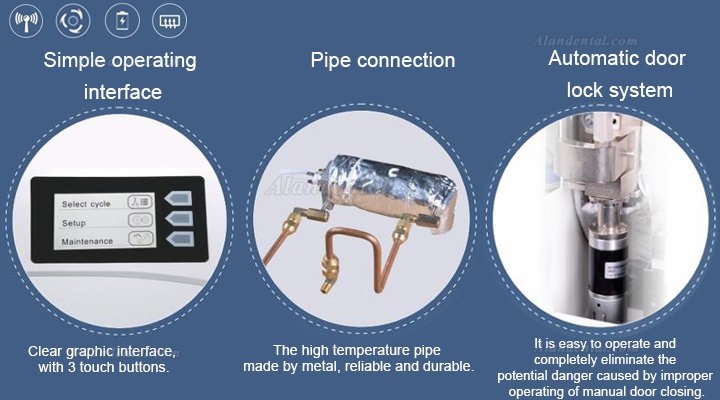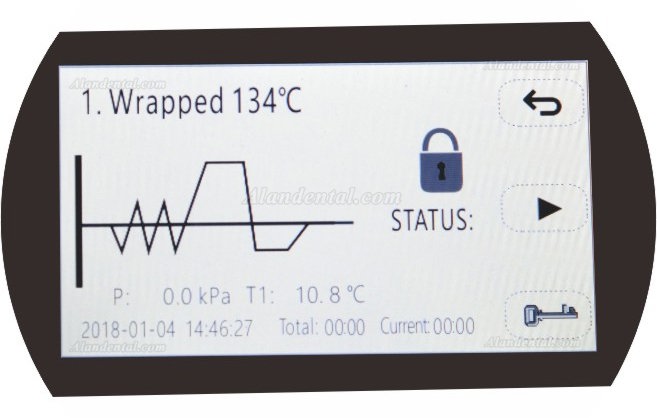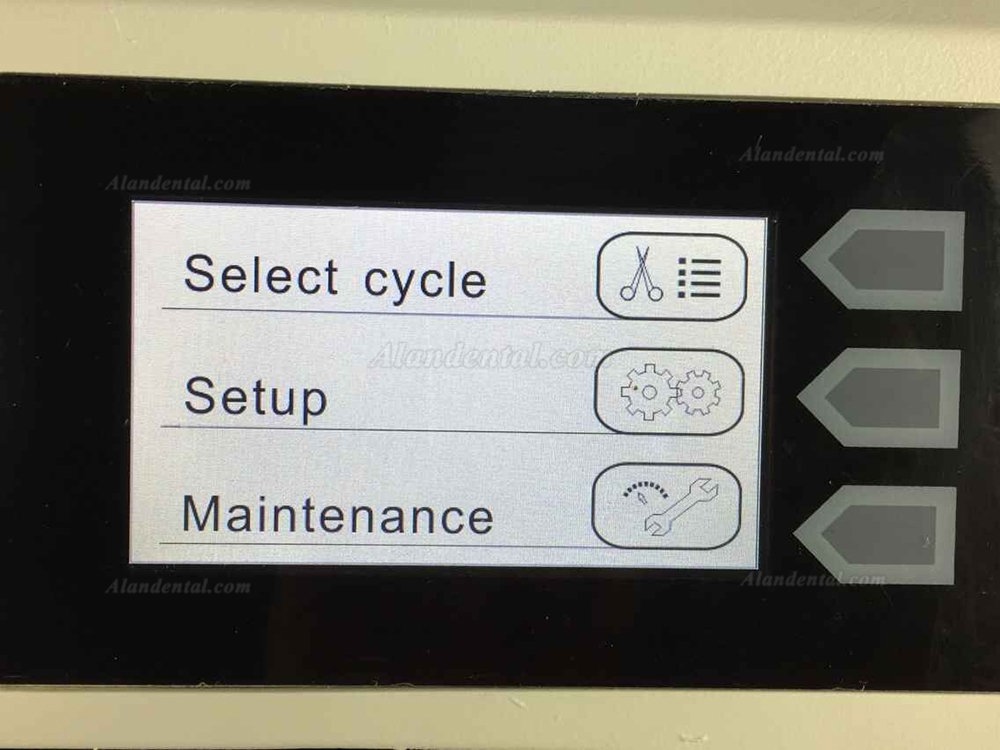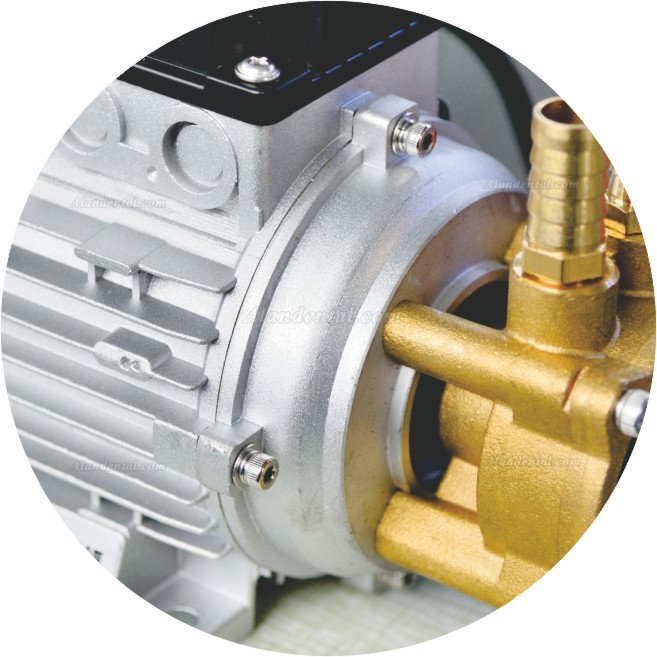 Contact Information:
Live Support: Chat with us online
Email: service.alandental@gmail.com
If you have any problem, please do not hesitate to contact us.
Shipment Note:
If your package shipped by Express Delivery, please give us a valid delivery phone number, and also a full and accurate shipping address.
How to Buy from Alandental?