Sun® Dental Pure Water Distill Filter
Features
1. Autoclave must adopt distilled water as operation medium.
2. Even purified water has various minerals; it can produce furring scale after evaporation at high temperature, which, after a period of time, can lead to leaking of steam due to improper closure.
3. It can also lead to the clog in the narrow pipes and pressure sensor, to the malfunction of temperature sensor and to other failures.
4. Once the furring scale enters hand piece and axis, lowering the turning speed of hand piece, thus reading its life span. Therefore, using distilled water is necessary.
5. But since all the teratology clinics are located far from each other. It is difficult for them to buy distilled water. Now with this Water Distilled Machine Provided, you have a reliable source of high quality distilled water as long as you input pipe water!
Specifications
Voltage: 110V OR 220V50Hz-60Hz
Power: 750W
Distilled water capacity: 1.5L/H
Condenser Rolled sheet types: >400
Discharge tube made of stainless steel: 316L
Inner container: stainless steel 304
Electronic heater pipe: aluminum
Water bottle: PC (246 deg.C)
Over-temperature safety: power-off when temperature is 160 deg.C

Packing list
Distiller x 1
Water bottle x 1
Discharge Cap x 1
Bottle Cap x 1
Filter (active carbon) x 1
Main Power Cord x 1
User English Manual x 1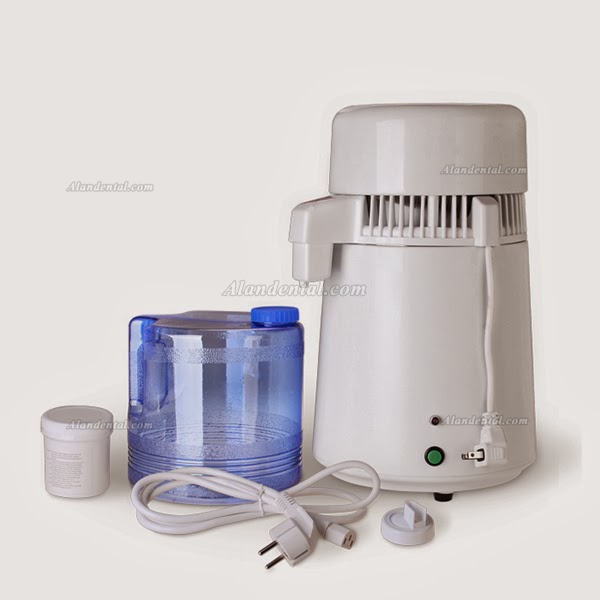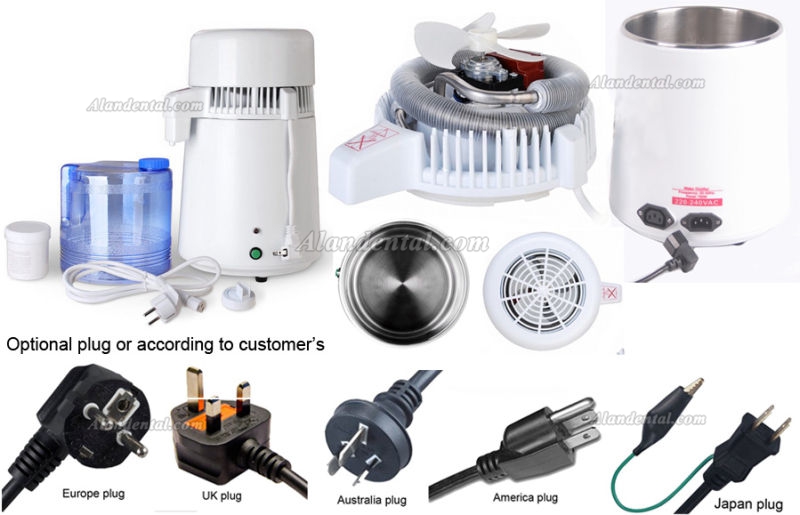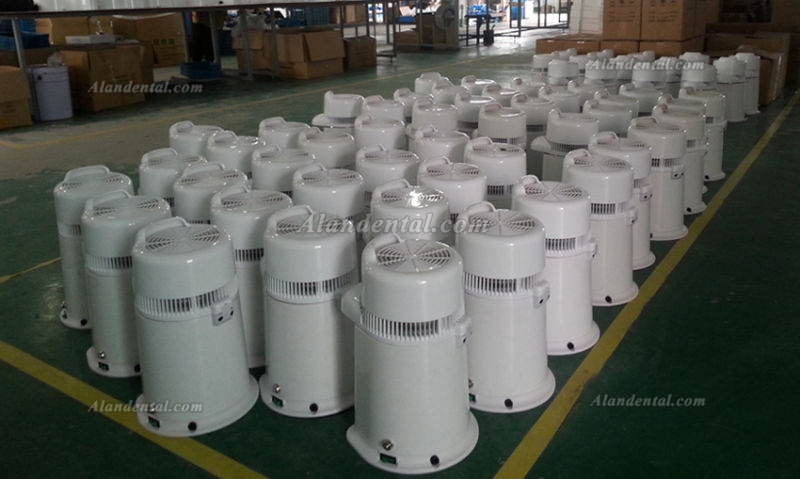 Contact Information:
Live Support: Chat with us online
Email: service.alandental@gmail.com
If you have any problem, please do not hesitate to contact us.
Shipment Note:
If your package shipped by Express Delivery, please give us a valid delivery phone number, and also a full and accurate shipping address.
How to Buy from Alandental?