MY-M007M Pediatric Dental Chair Children Dental Unit Kids Dental Chair
· 220V 50HZ
· Children small backrest and patience cushion seat
· Transparent tray cover
· Safety Seat Belt
· Imported air & water tubing pipe
· Imported Drain water pipe
· Heater filter
· Air Control System
· Imported Water Filter
· 3 way syringe ( Cold & Hot)
· Heater: 1 pcs
· Instrument Tray: Top / Down type acceptable
· 2/4 hole handpiece tubing
· LED operation Lamp with sensor
· Imported Leather with soft foam
· Built in or Built out floor box
· Dentist Stool: 1 set
· 8 Inch mini computer
· Turtle Multifuction Pedal;
· Color: Yellow / Blue
· Water Suction and saliva ejector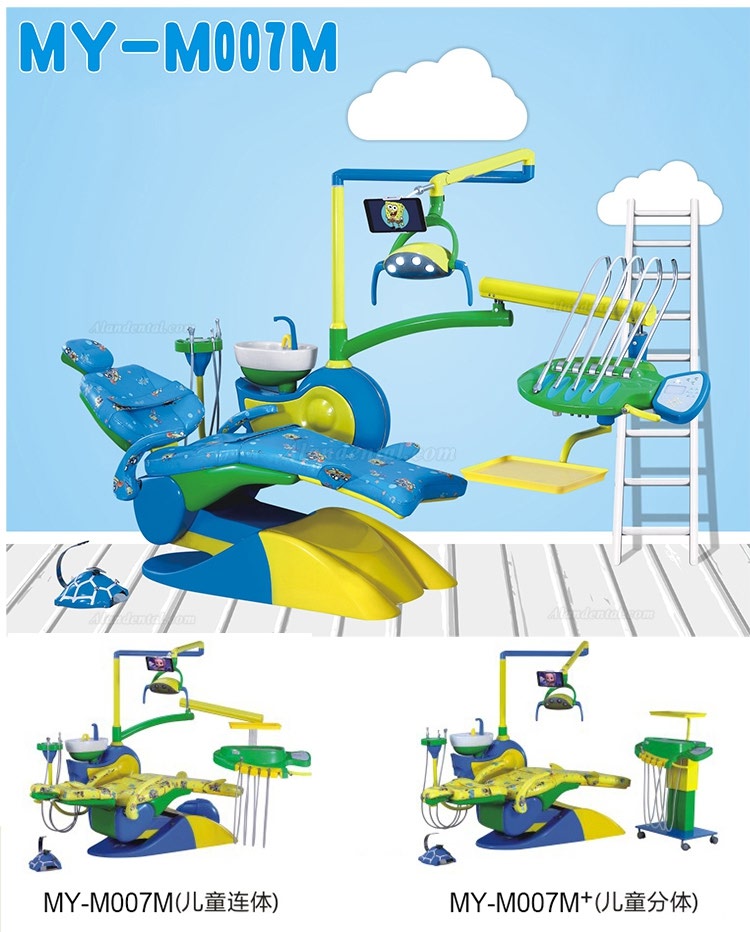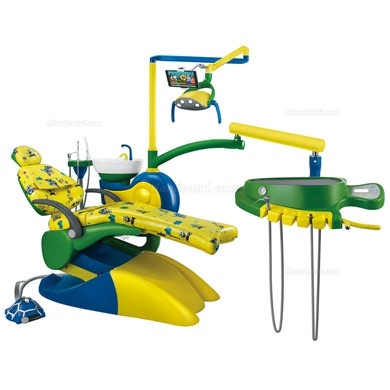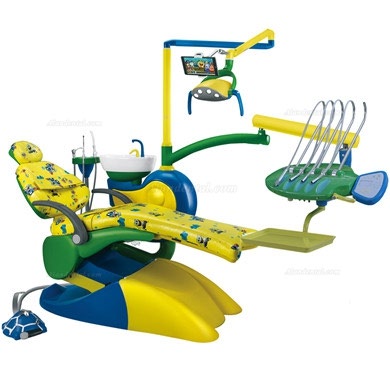 Regular version With Up Mounted Instrument Tray Version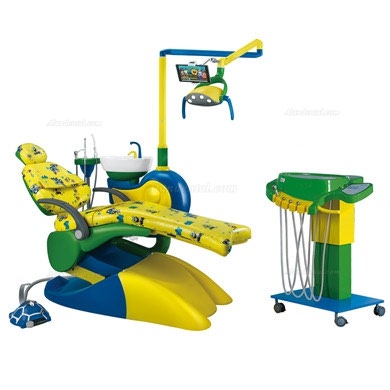 Cart Version
Standard Configuration
1. Controlled by air system 1 set.
2. Imported DC motor 1 set.
3. Special design of instrument tray 1 set.
4. High quality handpiece tubing (4 hole or 2 hole) 3 pcs.
5. Luxury LED operation light and tablet PC holder 1 set.
6. 4 hole foot control switch 1 set (you can also choose the turtle type multifunctional foot controller switch add USD30).
7. Special design for patient chair with safety seat belt(Japanese leather with memory foam) 1 set.
8. Controlled system with 3 memory position 1 set.
9. Imported air tubing and water tubing 1 set.
10. Germany suction tube and drainpipe tube 1 set.
11. Line and cable protection 1 set.
12. Low voltage AC water heater 1 pc.
13. Imported valve 1 set.
14. High quality 3-way syringe (cold and hot) 2 pcs.
15. Water suction and air suction (normal suction system design) 1 set.
16. Memory foam for dentist stool 1 pc.
17. Spittoon plate 1 set.
18. Gargle water supply device 1 set.
19. Film viewer 1 pc.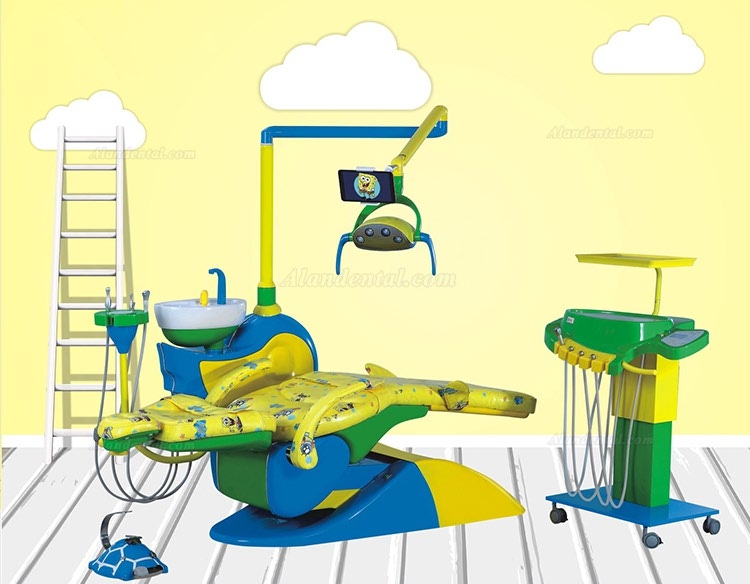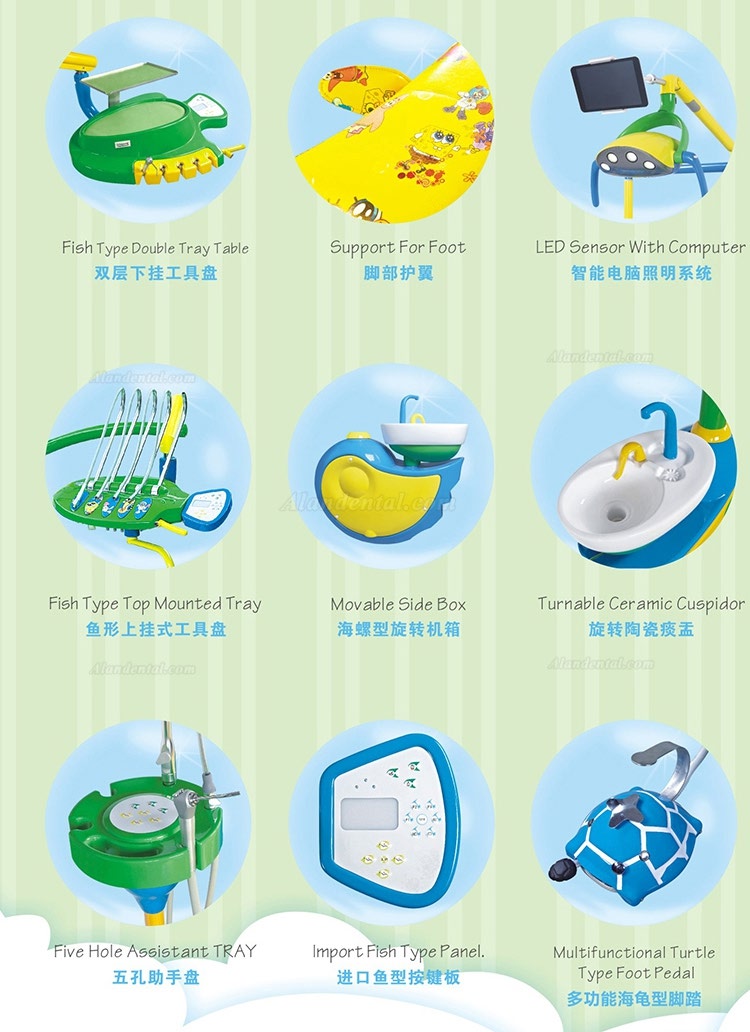 Features:
Patient chair Dentist stool Assistant's stool (Option)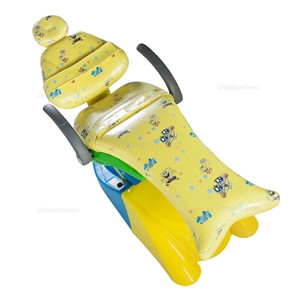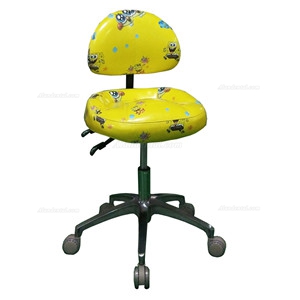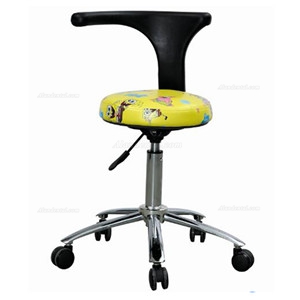 Patient chair
1.Motor driven chair , 24V/DC motor.
2.Microfiber chair and backrest upholstery.
3. Seat with safety strap.
4. The frame of the chair is made of iron, it is electrophoresis antirust.
5. Patient chair (chair cushion) minimum height: 450mm,maximum height: 800mm,backrest angle -5゜-75゜.
6. Length of cushion: 1280mm, widest of cushion: 520mm, length of backrest: 500mm, widest of backrest: 600mm.
7. The load capacity of the patient chair is ≦250Kg.
8. Chair base safety stop cover: patient chair stops downward movement when obstruction is detected.
9. Double armrest design, the handrail can be moved up and down to facilitate patient access.
10. Foot controller working for chair movement and handpiece.
Dentist stool:
1.Cushion site:460mm*460mm.
2.Back of the chair size:400mm*280mm.
3.The diameter of the chair foot:520mm.
4.Seat can 360 rotation.
5.Seat height adjustment:about 480mm To 600mm.
6.Backrest height adjustment range:about 85mm.
7.Backrest backward adjustment.
Three-stage water filtration system

1.It can filter out impurities no less than 40 microns.
2.The hot water cup filters to keep the incrustation out.
3.Multi-layer filtration can effectively protect the internal valve body and other precision equipment.
First stage copper filter Second stage imported filter Third stage hot water cup filter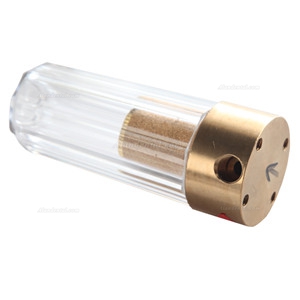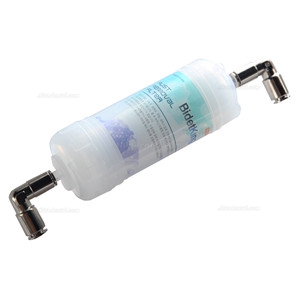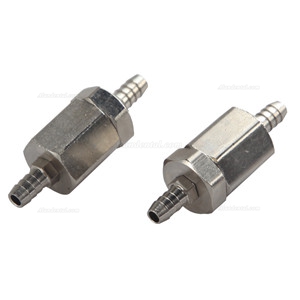 Specifications

1.Power Voltage: AC220V-230V,50HZ / 110V,60HZ.
2. Water Pressure: 0.20-0.40Mpa/2.0-4.0bar.
3. Air Pressure: 0.55-0.80Mpa/5.5-8.0bar.
4. Output: ≥55L/min(water vacuum), ≥120L/min(air vacuum)
Installation Diagram: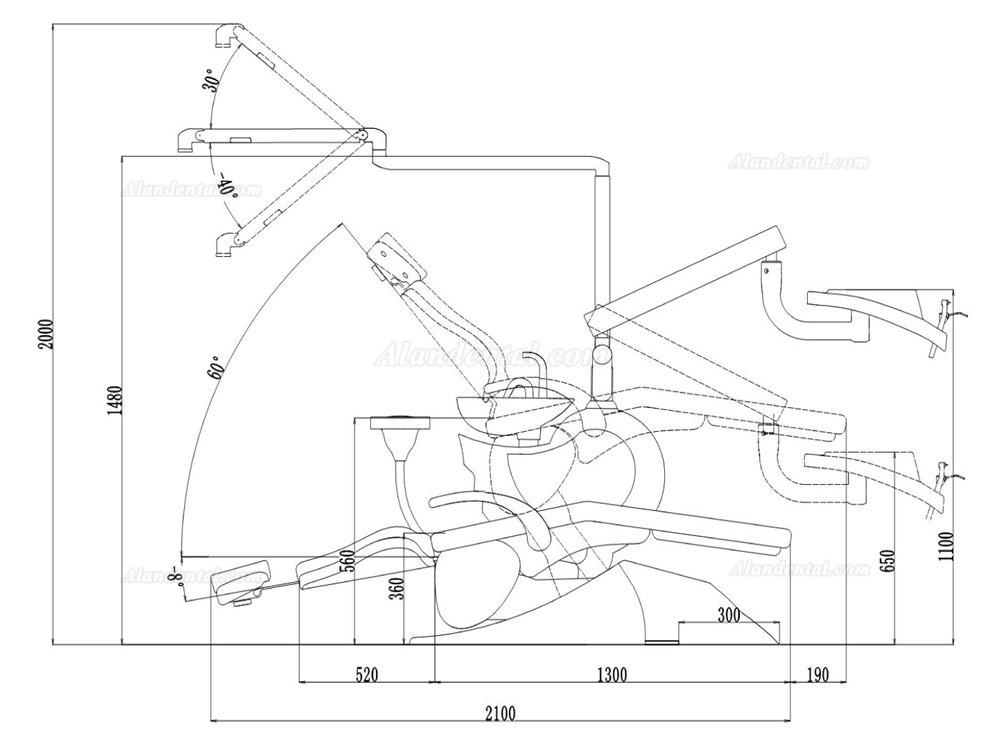 Contact Information:
Live Support: Chat with us online
Email: service.alandental@gmail.com
If you have any problem, please do not hesitate to contact us.
Shipment Note:
If your package shipped by Express Delivery, please give us a valid delivery phone number, and also a full and accurate shipping address.
How to Buy from Alandental?