Dental Zirconia Sintering Muffle Furnace Max Temperature 1700℃
KSL-1700TX is the most cost effective bench-top high temperature muffle furnace made by MTI. The furnace consists of high quality alumina fiber brick and MoSi2 heating elements with special design, and furnace temperature is controlled by high precision SCR ( Silicon Controlled Rectifier) digital controller with accuracy +/-1 deg °C and 51 segments programmable up to 1700 °C or 3092 ℉. It is an ideal tool for materials annealing and sintering in your research laboratory.
Inside Chamber Size:100 x 100 x110mm
Furnace casing:Double layer steel structure with air cooling fan to keep case temperature below 55°C
Standard Working Temperature:1600 °C or 2912℉ ( continuous )
Maximum Working Temperature:1700 °C or 3092 ℉ < 3 hours)
Temperature Control:PID automatic control via SCR ( Silicon Controlled Rectifier) power control, e.g. current limiting phase angle fired the resistor with 51 steps programmable
Heating Rate:0~~20 °C / min (suggestion =< 10 °C )
Temperature Accuracy & stability:+/- 1°C
Temperature uniformity:+/- 5 °C over 120 mm (5") @ 1700 °C
+/- 2 °C over 80 mm (3") @ 1700 °C
Heating Element:MoSi2 ( 4 pcs U shape)
Thermo Couple:B Type (Pt-Rh to Pt-Rh) with Alumina tube
Working Voltage:220V single phase, 50Hz ( 50A air breaker required)
Max. Power:1KW
Outside Size:330 x 320 x 480 mm
Net Weight:50KG
Limited Warranty:One year manufacture limited warranty and free replace all defective parts (not including spare parts).
Shipping Weight:60KG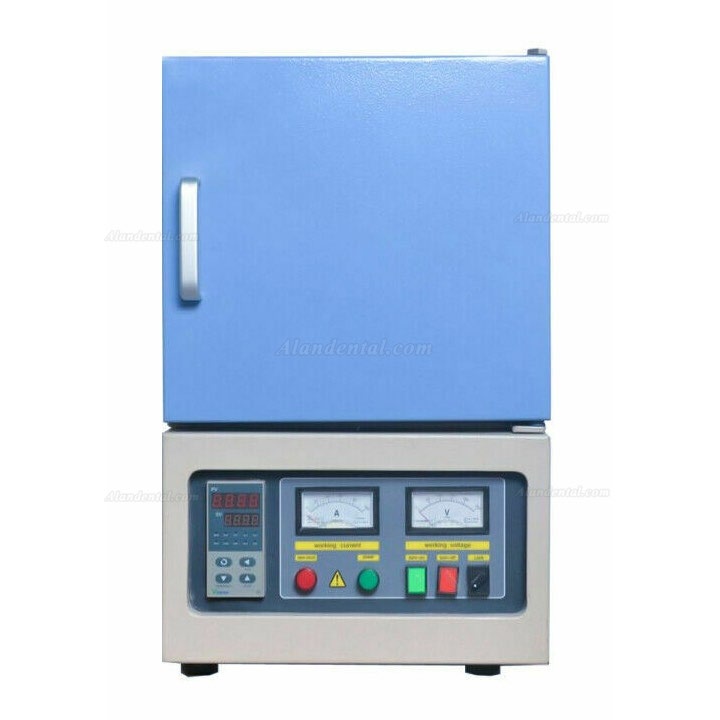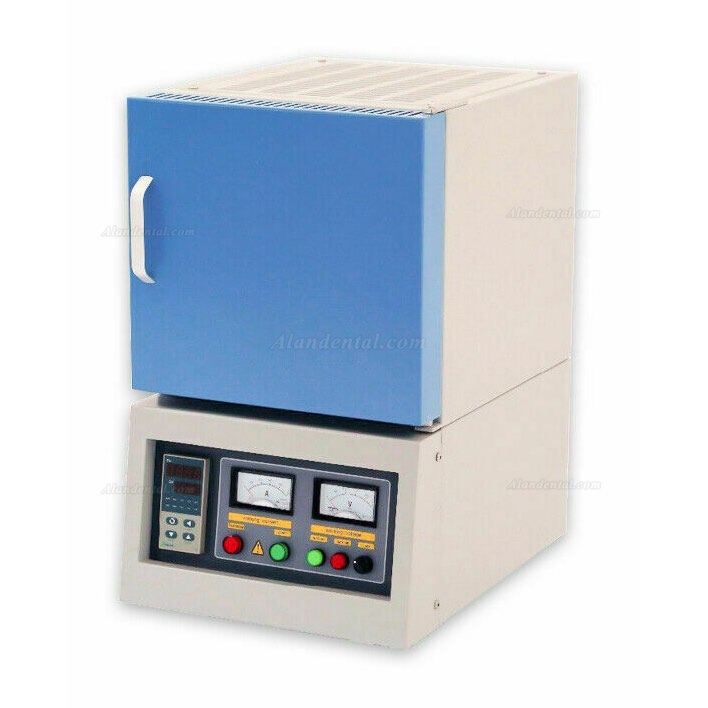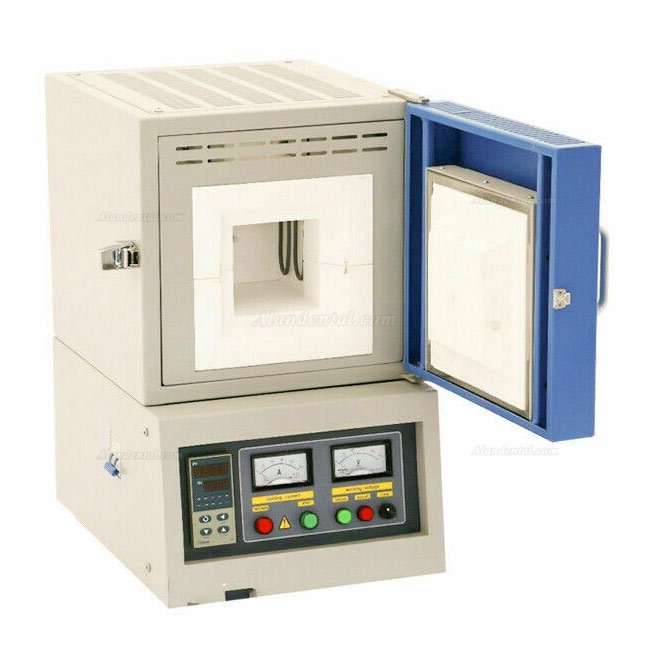 Contact Information:
Live Support: Chat with us online
Email: service.alandental@gmail.com
If you have any problem, please do not hesitate to contact us.
Shipment Note:
If your package shipped by Express Delivery, please give us a valid delivery phone number, and also a full and accurate shipping address.
How to Buy from Alandental?