CONTEC ECG100G Digital 1-channel 12-lead Electrocardiograph ECG/EKG Machine
CONTEC Medical Systems 100% Warranty
Introduction
ECG100G is a kind of single channel electrocardiograph, which features ECG waveform by thermal printing system, prompting for "Lead off" or "Lack of paper", multi-language interface, ECG waveform recording in AUTO / Manual mode, convenient to operate
Function
1) Adopt digital signal processing technology and get high-quality ECG waveform via power frequency filter, baseline filter and EMG filter of ECG signal.
2) Adopt high-resolution thermal printing system (8 dot / mm), no need for any adjustments. Recording frequency: up to 150Hz.
3) Real-time and continuously record the clear and accurate ECG waveform and annotation character (including lead mark, sensitivity, paper speed and filter state, etc.).
4) In AUTO mode, finish recording by pressing the button once, which improves work efficiency.
5) Multi-language (Chinese, English, French, Italian, German, Spanish and Turkish) interface and report.
6) In optimal DC state, up to 7-hour standby time, continuous print up to 4-hour, record up to 150 ECG waveform.
performance
Input mode: floating and defibrillation protection
Frequency response: 0.05Hz ~ 150Hz (-3dB ~ + 0.4dB)
CMRR:> 60dB,> 100dB (add filter)
Time constant: ≥ 3.2s
Patient leak current: <10μA
Calibration voltage: 1mV
Sensitivity: 5, 10, 20 mm / mV ± 5%, standard sensitivity: 10mm / mV ± 2%
Noise level: ≤15μVp-p
Input circuit current: ≤50nA
Input impedance: ≥50MΩ
Sampling accuracy: 12-bit
Safety classification: class I, type CF and defibrillation-proof applied part
Recording mode: thermal printing system
Paper size: 50mm (W) × 20m (L)
Sampling frequency: 800Hz
EMG interference filter: 35Hz (-3dB)
Power frequency filter: AC 50Hz / 60Hz (-20dB)
Paper speed: 25, 50mm / s, ± 5%
Power supply:
AC: 100V ~ 240V (50 / 60Hz)
DC: 7.4V / 2000mAh rechargeable lithium battery
Fuse specification: two AC time lag fuse (φ5 × 20mm), T1.6AL250V
Waterproof degree: IPX0
Working mode: continuous working
Accessories
Default:
A lead cable
A limb electrode
A chest electrode
A thermal recording paper
A power cord
An earth wire
A user manual
optional:
ECG electrode
Certification
CE, FDA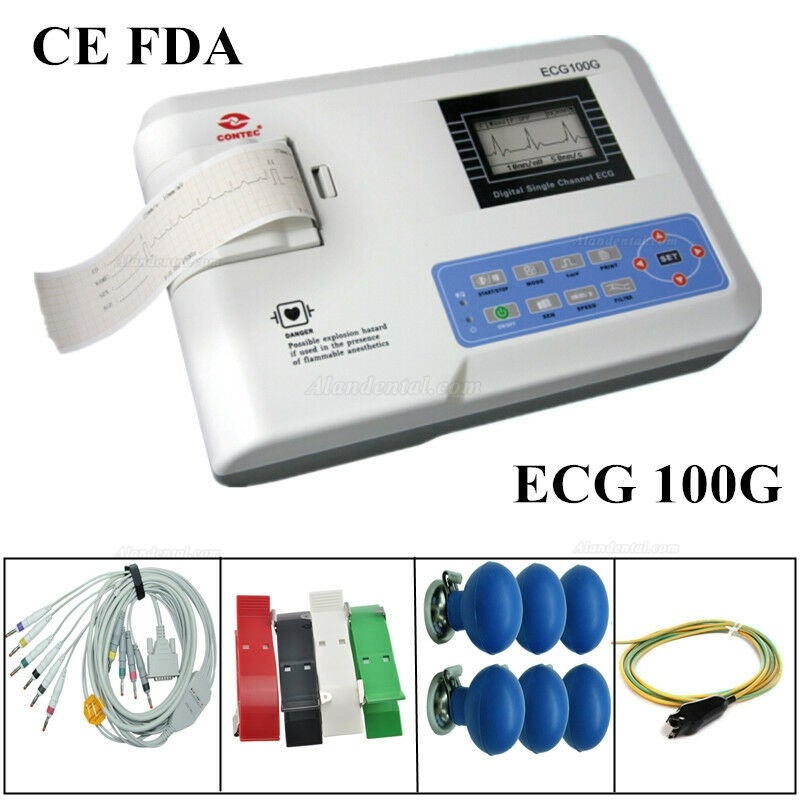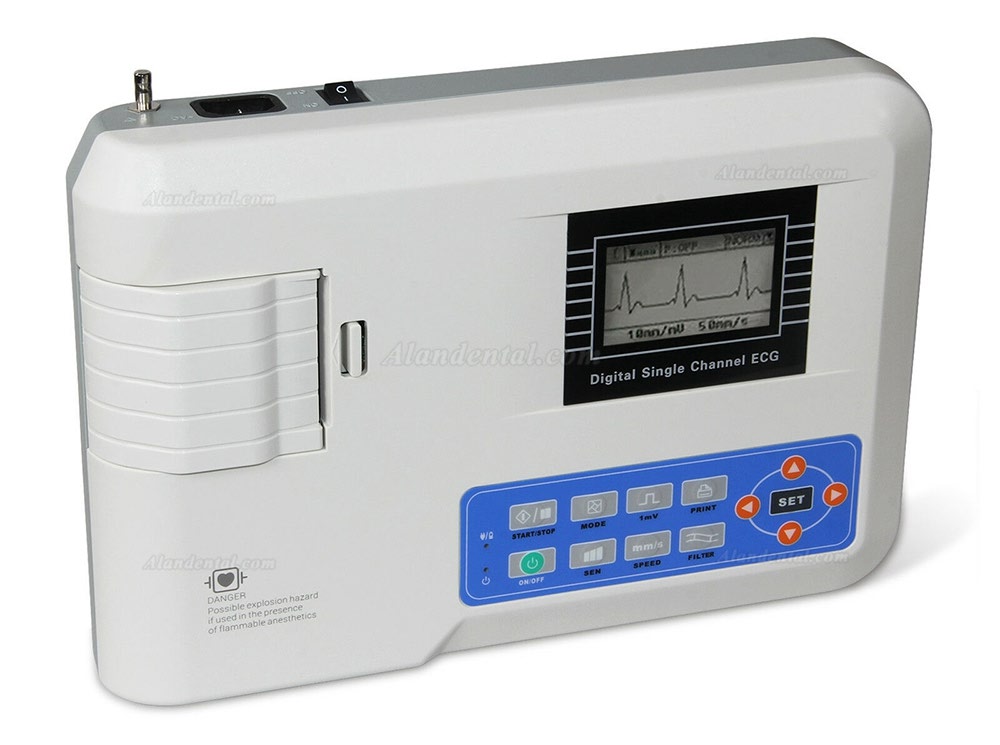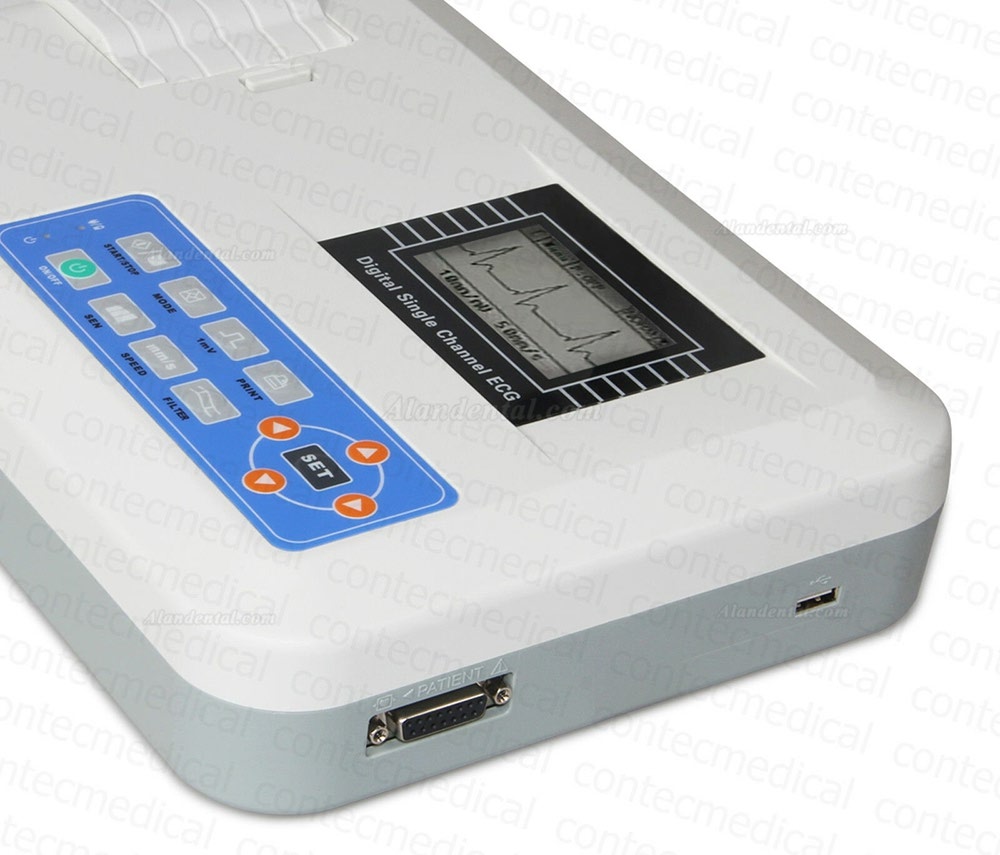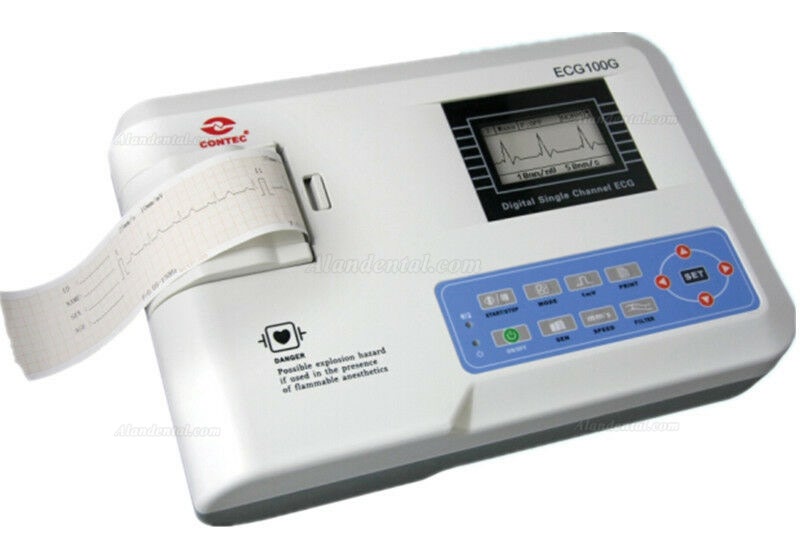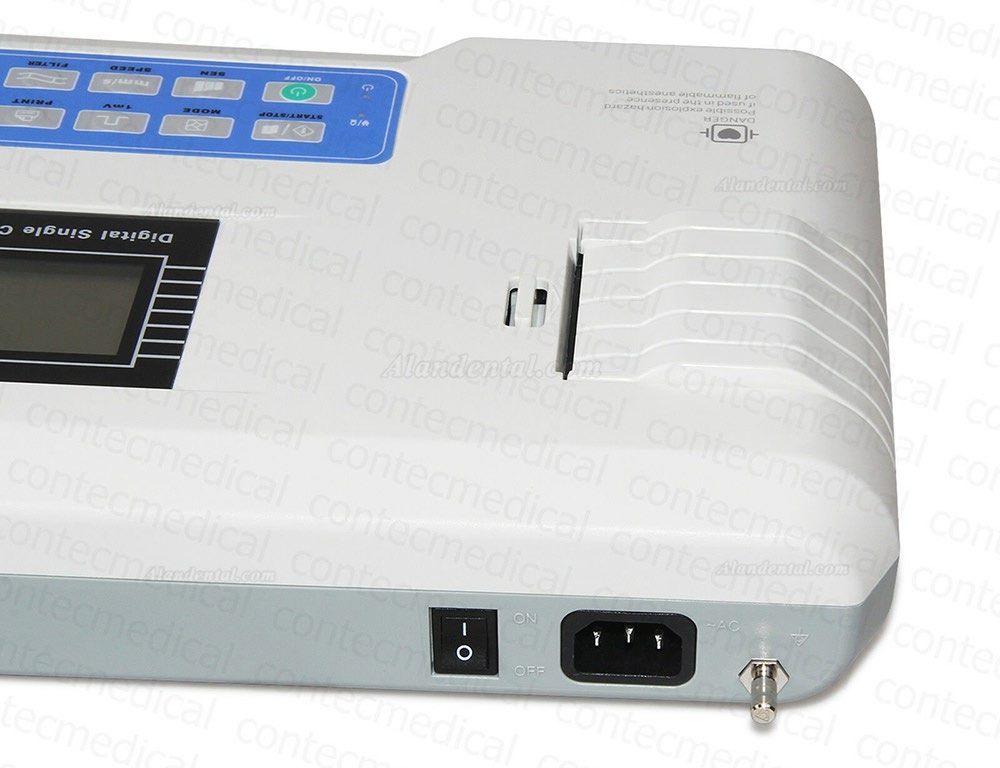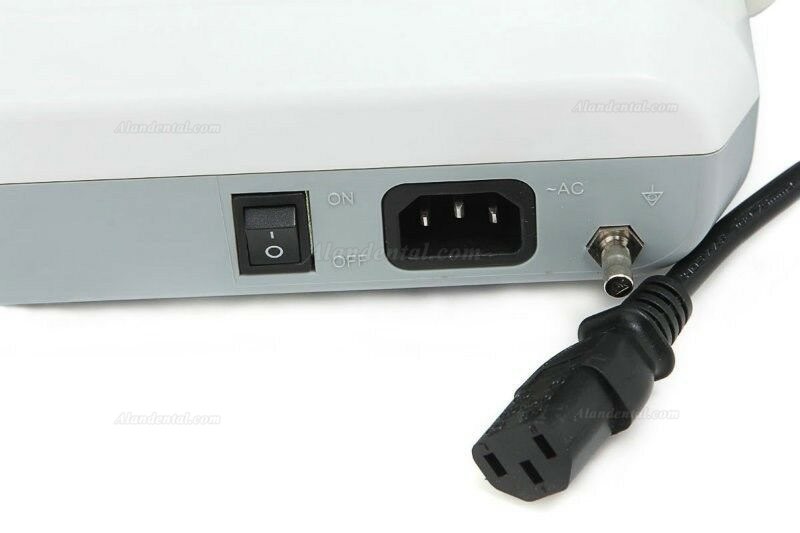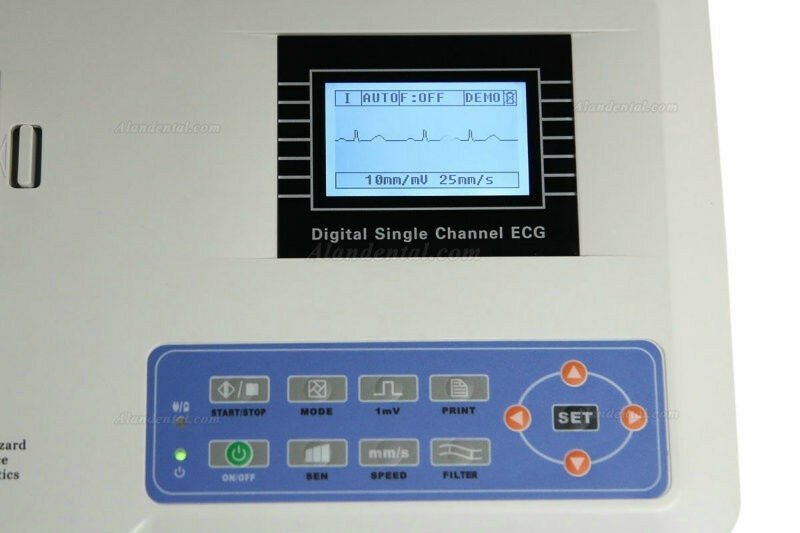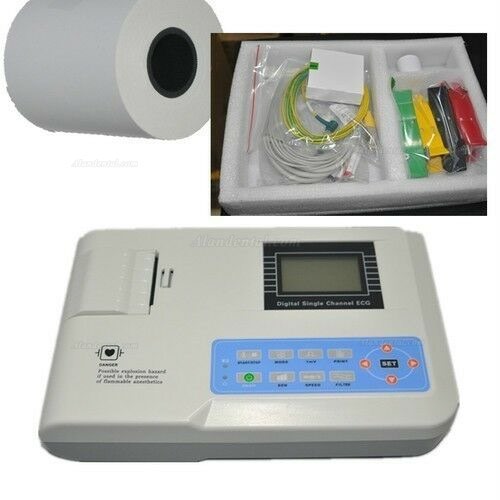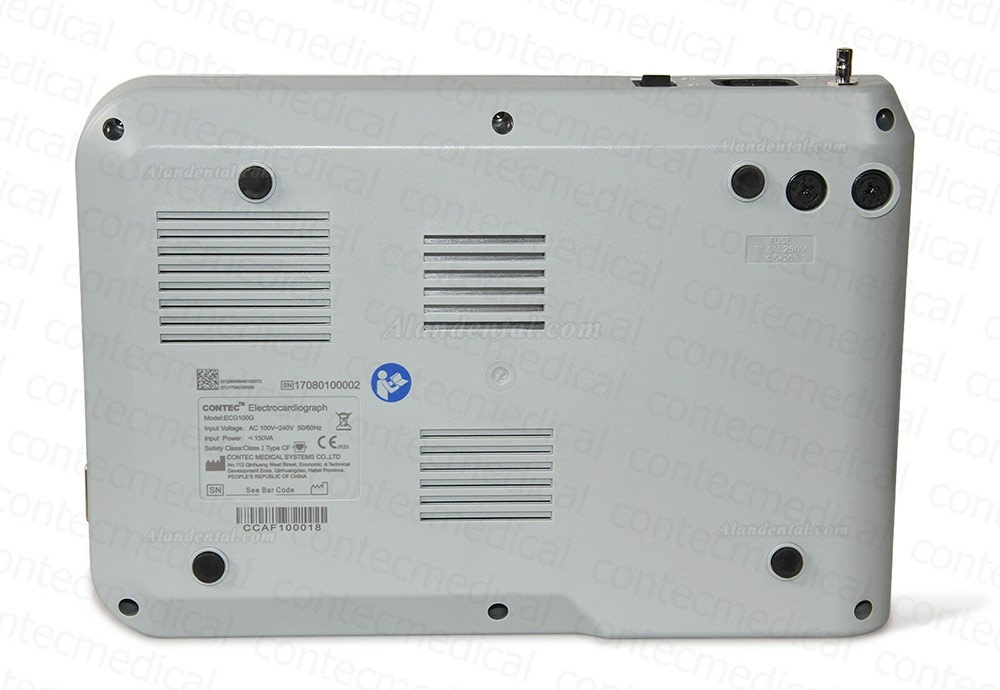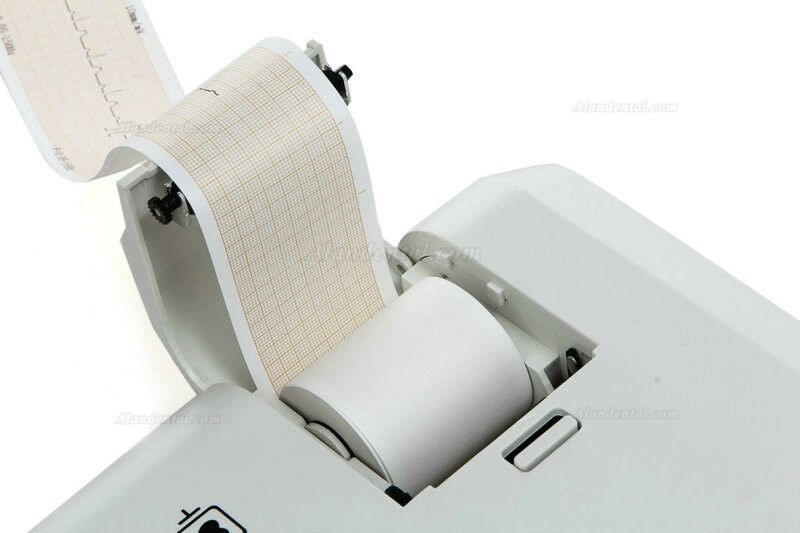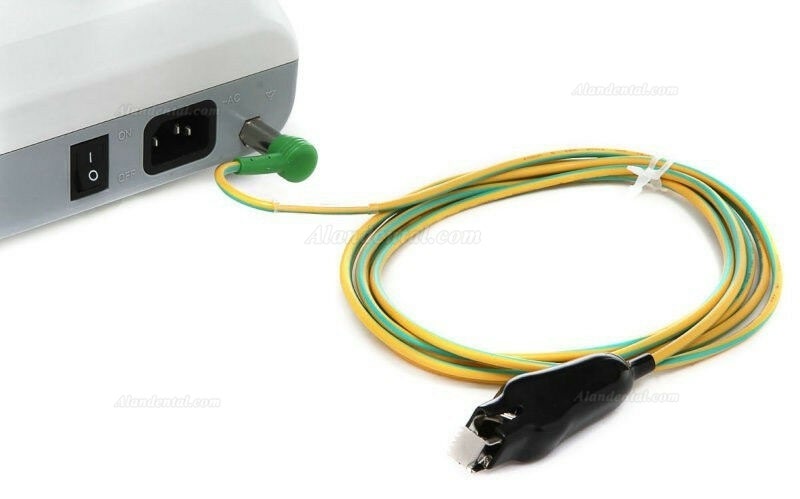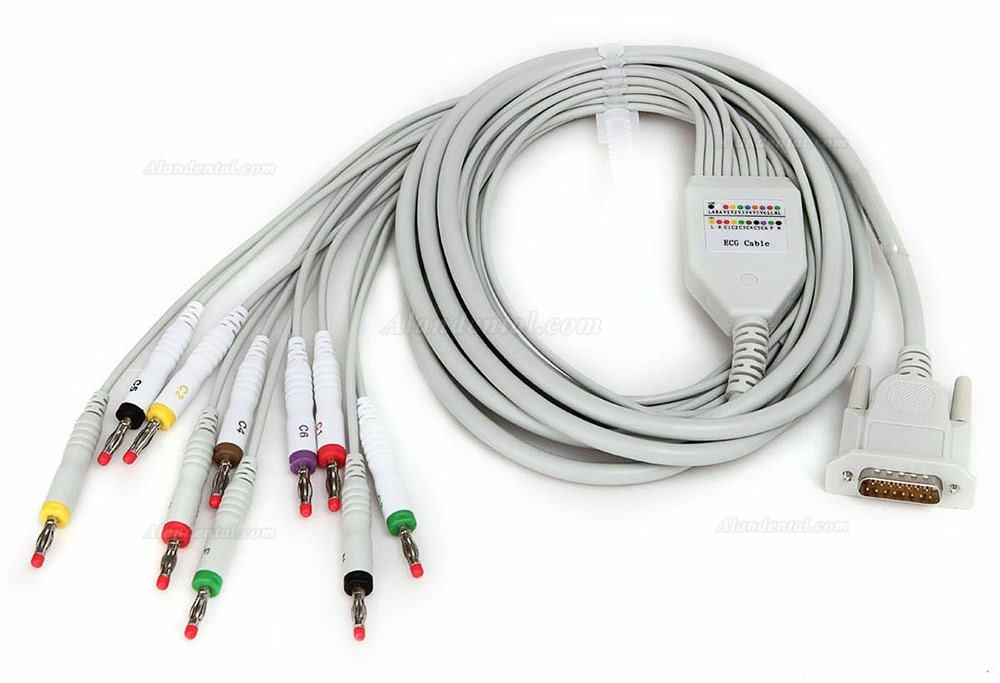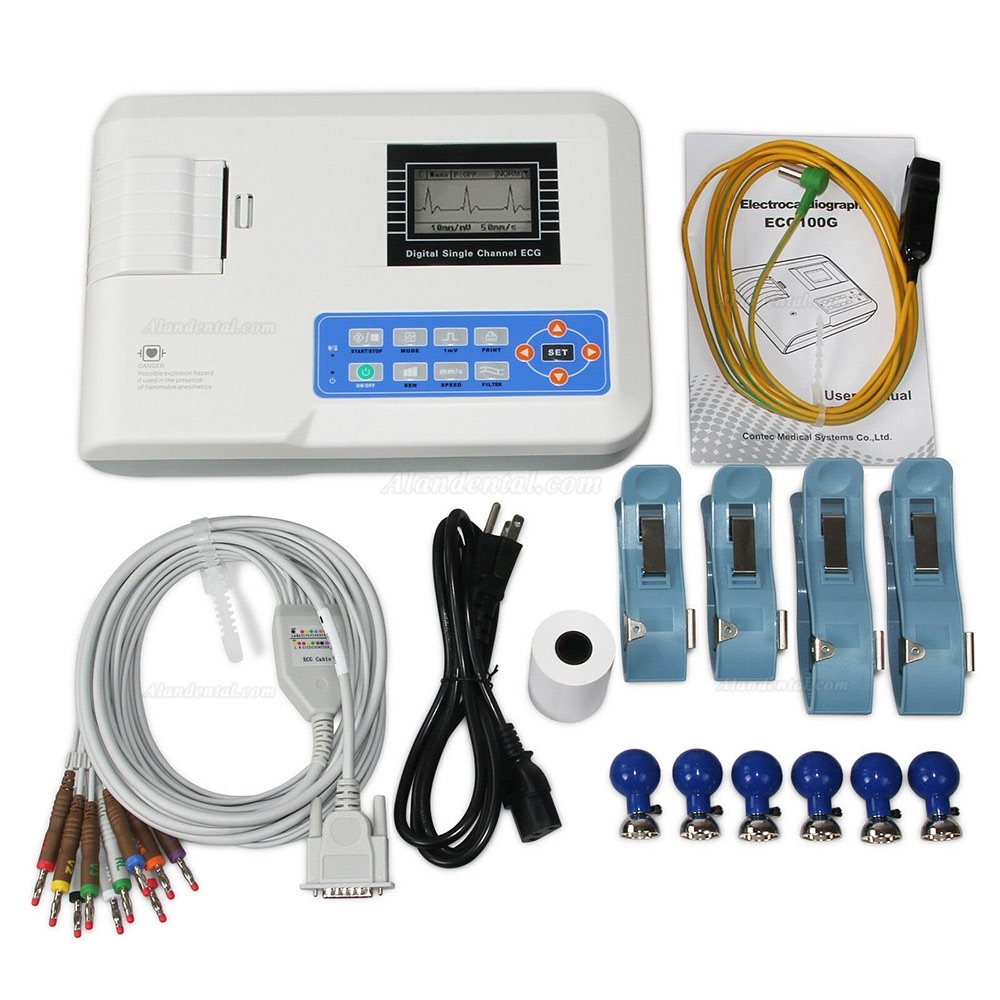 Contact Information:
Live Support: Chat with us online
Email: service.alandental@gmail.com
If you have any problem, please do not hesitate to contact us.
Shipment Note:
If your package shipped by Express Delivery, please give us a valid delivery phone number, and also a full and accurate shipping address.
How to Buy from Alandental?