50X Dental Handpiece Stainless Repair Ceramic Bearings Ball NSK Compatible Sale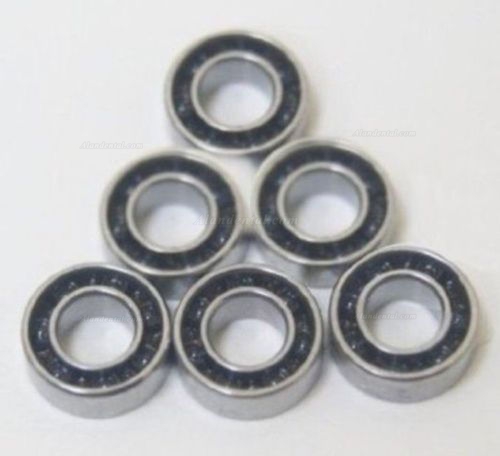 Features:
1. 50 high-speed dental ceramic bearings for NSK high-speed handpiece
2. High-precision miniature bearings used 9Cr18 stainless steel inner and outer rings (stainless steel) Materials made by precision machining.
3. Precision bearings to achieve Level P4 level (ABEC7 level) tolerance precision, superhard ceramic (Si3N4) ceramic ball materials produced for the Japanese ASK, ceramic bowls are self-steel bowls of 30% -40%, can be 4. reduced due to the centrifugal force generated by the increase in dynamic and skidding load.
5. Because of high wear-resistant, American origin Torlon PAI (Polyamide - imide resin), 80 ~ 120 cloth phenolic bakelite material.
6. Cage has a high temperature, anti-abrasion, low friction, high strength, such as outstanding performance.
7. High-speed micro-dental bearings have high-speed (up to 35 - 45 ten thousand rev / min), low noise, low friction torque, long service life, etc.
8. Ceramic bearings with high temperature, cold, wear resistance, corrosion resistance, anti-magnetic electric insulation, oil-free self-lubricating, and other characteristics of ultra-high speed.
9.Can be widely used in aviation, aerospace, marine, petroleum, chemicals, and medical equipment, scientific research and national defense and military fields, the application of new materials are high-tech products can be used in extremely harsh environment.
10. SKU: JM-A-ZC
Specifications
Interior diameter: 3.175mm
Exterior diameter:6.350mm
Thickness:2.380mm
The use of air pressure: 200-250Kpa
Bearing Noise: Less than 68dB
Content:
50X Dental Handpiece Repair Replacement Ceramic Bearings
Contact Information:
Live Support: Chat with us online
Email: service.alandental@gmail.com
If you have any problem, please do not hesitate to contact us.
Shipment Note:
If your package shipped by Express Delivery, please give us a valid delivery phone number, and also a full and accurate shipping address.
How to Buy from Alandental?