Features:
- Stainless steel tank, high resistance to wear and long work-life
- Digital timing and heating control, super easy to operate
- Industrial control chip micro-controller, flexible circuit boards control, more secure & stable.
- Large tank capacity, large heating power and ultrasonic cleaning power, more efficient cleaning
- Save cleaning solvent, thermal energy, work place and labor
- Needs only plain tap water to clean (add a tiny amount of washing-up liquid for further effectiveness)


Application:
1. Household
Daily items clean and kill germs, hand can also be used ultrasound for beauty treatment, long-term use can keep the skin young.
2. Glassware and optical instruments
All optical lenses, such as glasses (including contact lenses), magnifying glass, telescope, microscope, camera, etc
3. Jade, jewelry processing industry
In the process of grinding and polishing and so on, a lot of dust dirt will attached to the jade, decorations. And these artifacts are often complicated shape, multislots, more traditional cleaning methods often helpless
4. Watches and precision instruments
Only unload the shell, and the whole in the cleaning tank with corresponding detergents (such as gasoline), can achieve the cleaning effect of getting twice the result with half the effort
5. Banks, offices, financial, office supplies, arts and crafts, advertising
Such as Printers, sprinkler pens, brushes, sprays,
6. Industry Communication equipment, electrical maintenance
Cell phones, walkie-talkie, walkman and other electrical appliances of precise circuit boards, spare parts
7. Medical institutions, colleges and universities
All kinds of medical apparatus and instruments such as surgical instruments, dental teeth, dental wax, sight glasses, laboratory experiments of beaker test tube cleaning, etc


Model:JP-010S
Heating Temperature: Normal~80 degree
Material: Stainless Steel
Ultrasonic Power: 60W
Time Setting: 0-30min
Heating Power: 200W
Tank Size: 150*135*100mm
Frequncy: 40kHz


What's Included :
1 x Ultrasonic Cleaner
1 x Cleaning Basket
1 x Cleaning Lid
1 x Power Cord
1 x Instruction Manual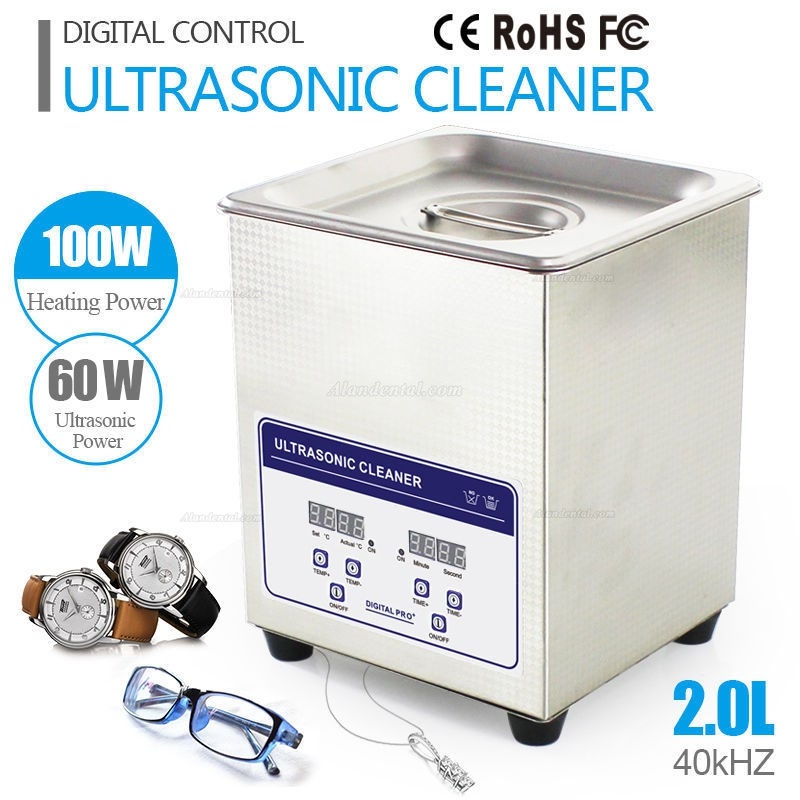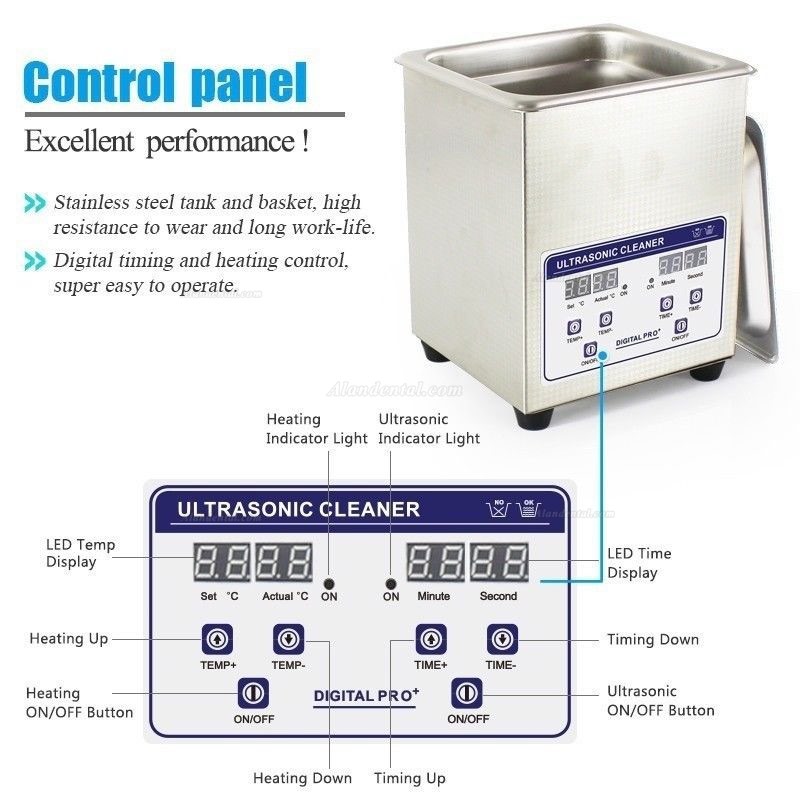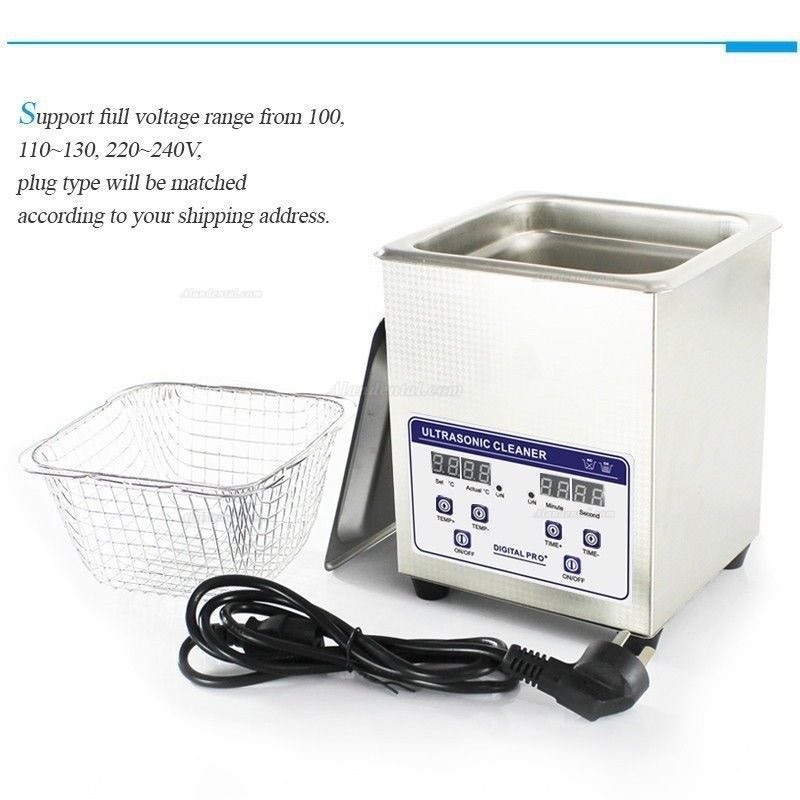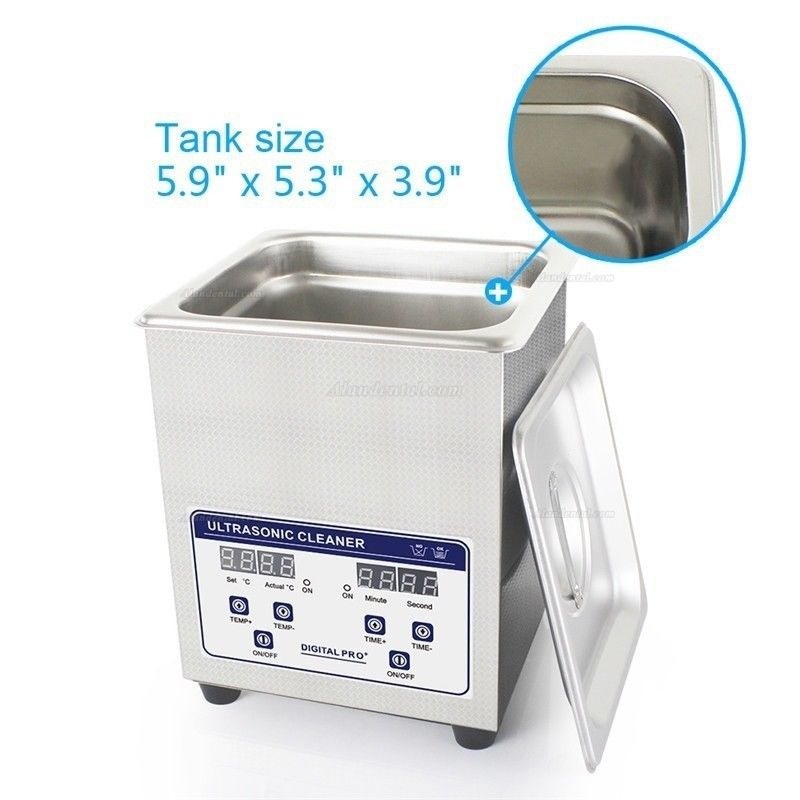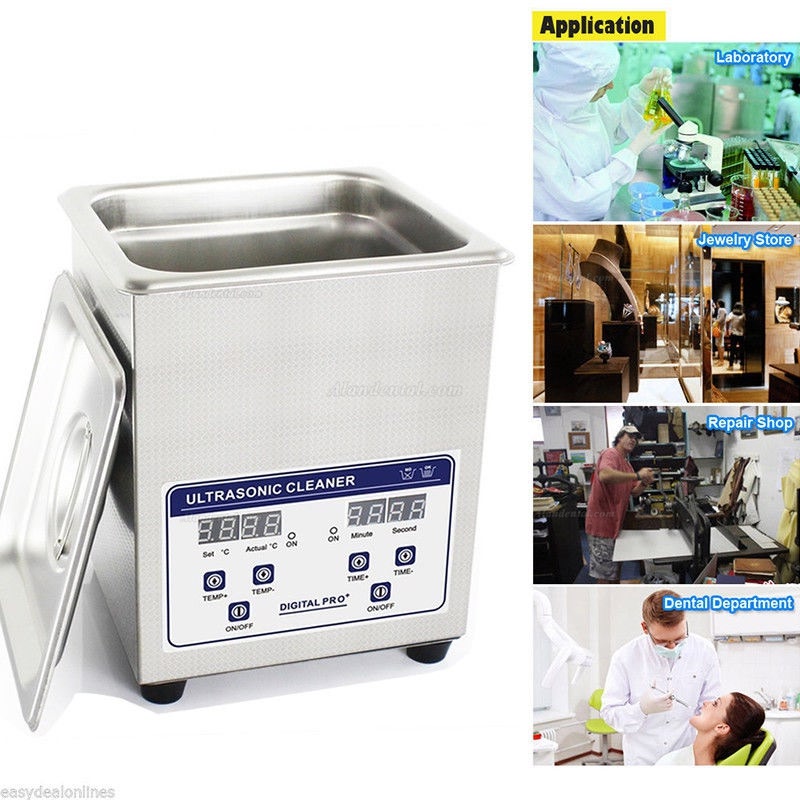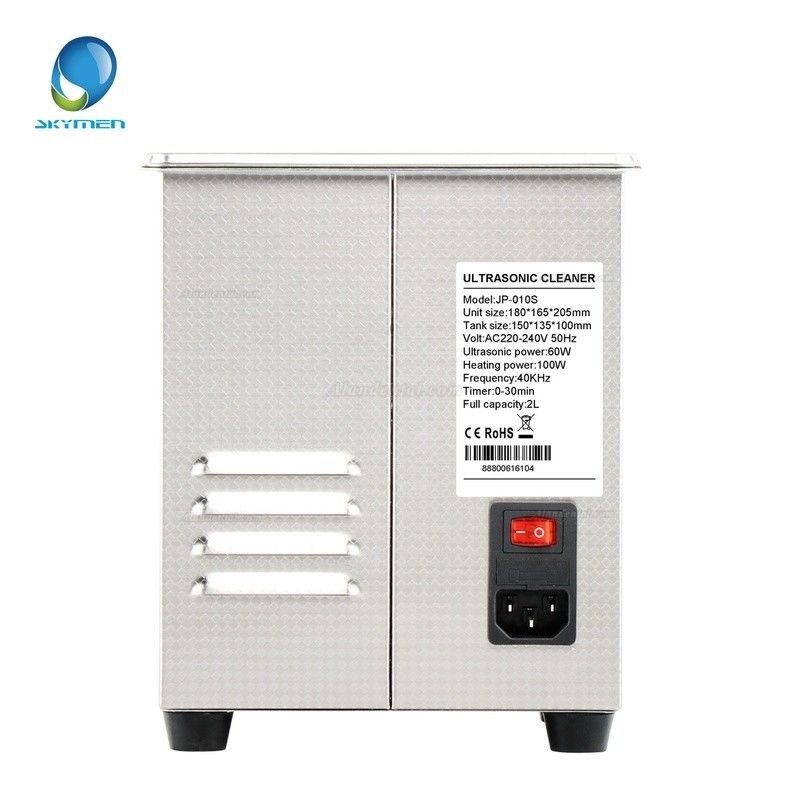 Contact Information:
Live Support: Chat with us online
Email: service.alandental@gmail.com
If you have any problem, please do not hesitate to contact us.
Shipment Note:
If your package shipped by Express Delivery, please give us a valid delivery phone number, and also a full and accurate shipping address.
How to Buy from Alandental?