10Pcs Disposable Medical Isolation Gowns SMS Non-Woven Fluid Resistant (without masks)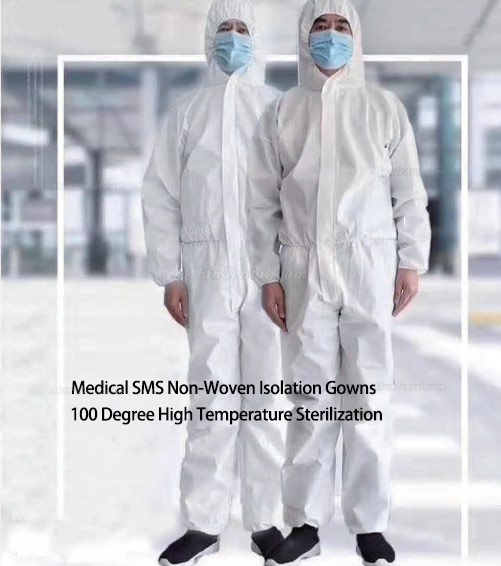 Features:
Waterproof and breathable: This product can be used as protective clothing to isolate droplets and protect you when going out.
Portable and Lightweight Design: The isolation gowns disposable extra large coverall gown fluid resistant, universal personal protective gown is made from lightweight, multiple materials that ensures fluid resistance.
Premium Material: It is made from SMS non-woven fabric (SMS: spunbond non-woven fabric + meltblown non-woven fabric + spunbond non-woven fabric + three-layer fiber web hot rolled). It is non-toxic, odorless, harmless, and it can be used safely.
Medical gowns: Each gown provides reliable protection from the transfer of microorganisms and body fluids in patient isolation situations. This medical wear keeps patients and practitioners comfortable and assures comfort.
Comfortable and easy to put on: medical covers are comfortable and easy to put on. Each gown has neck and waist tie closures which ensure snug fit. Long sleeves for comfortable wear. Easy to put on and take off.
Reliable protection: medical isolation gowns are lightweight, breathable and comfortable. They cover your body and clothing, and create a physical barrier to the transfer of microorganisms and other materials.
Proper Size: The gown is designed to fit men and women of all sizes while providing comfort and flexibility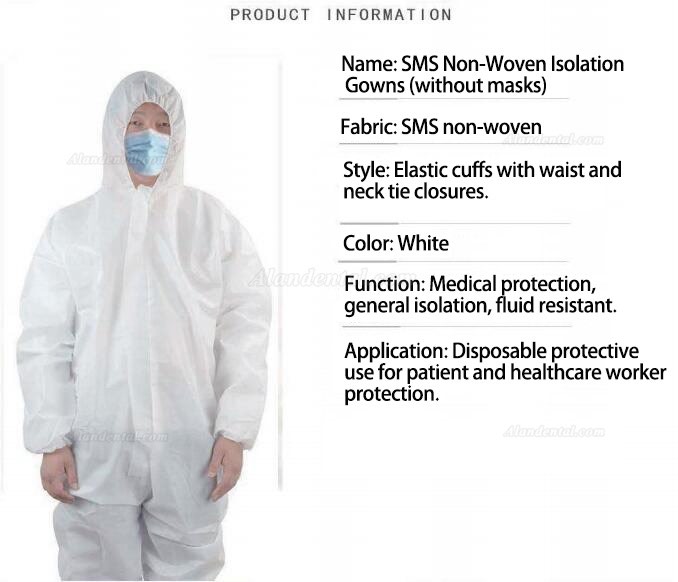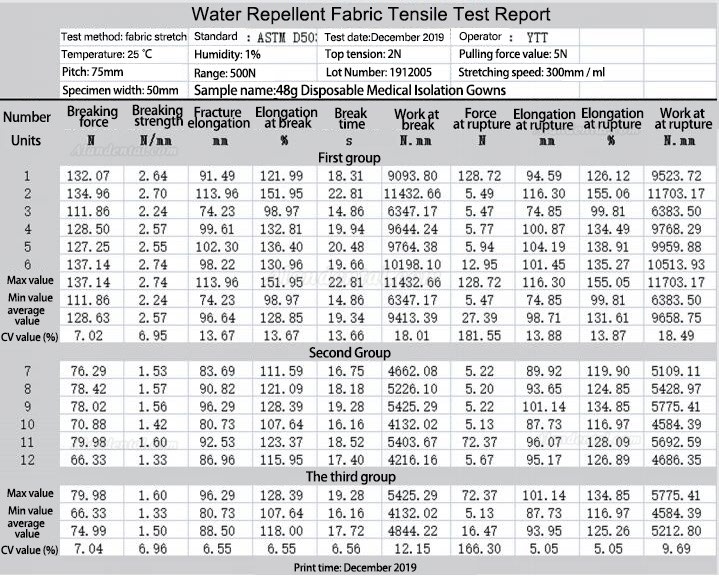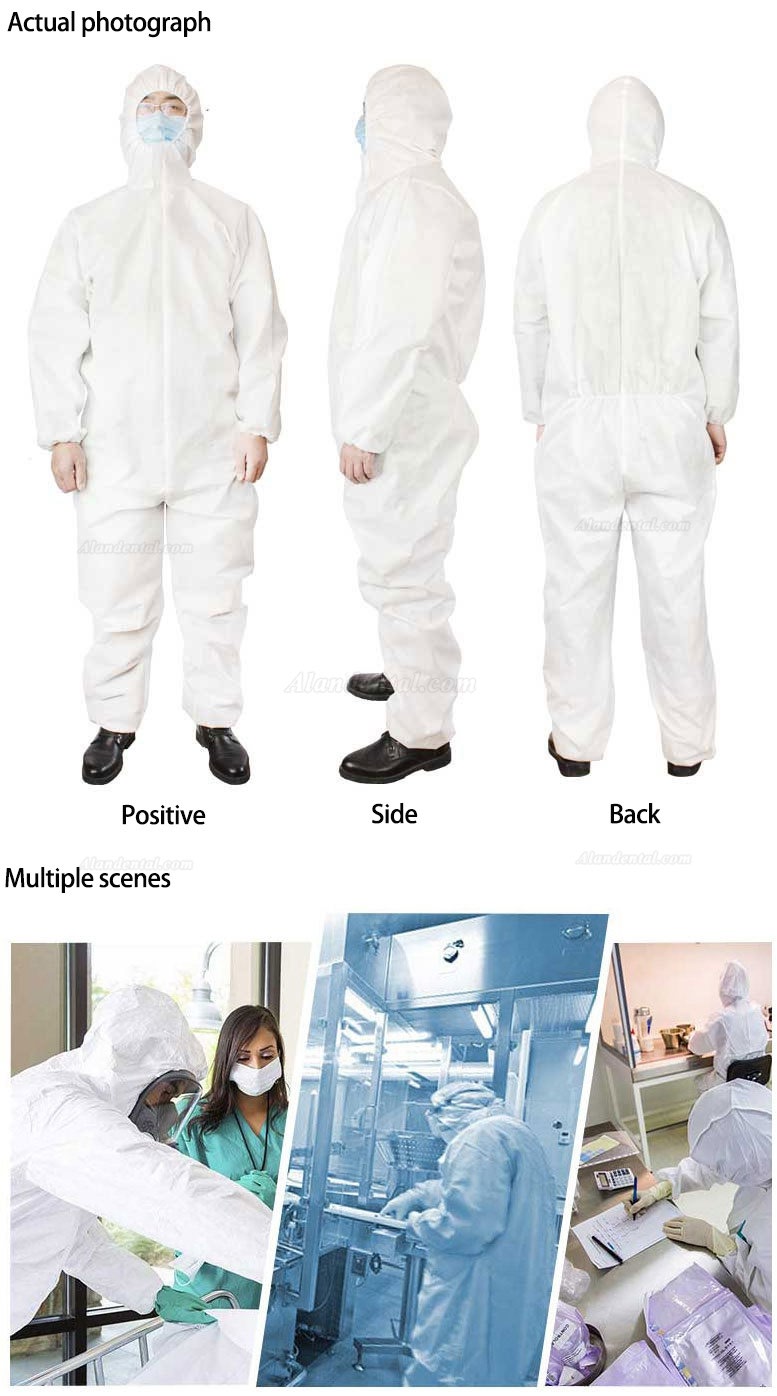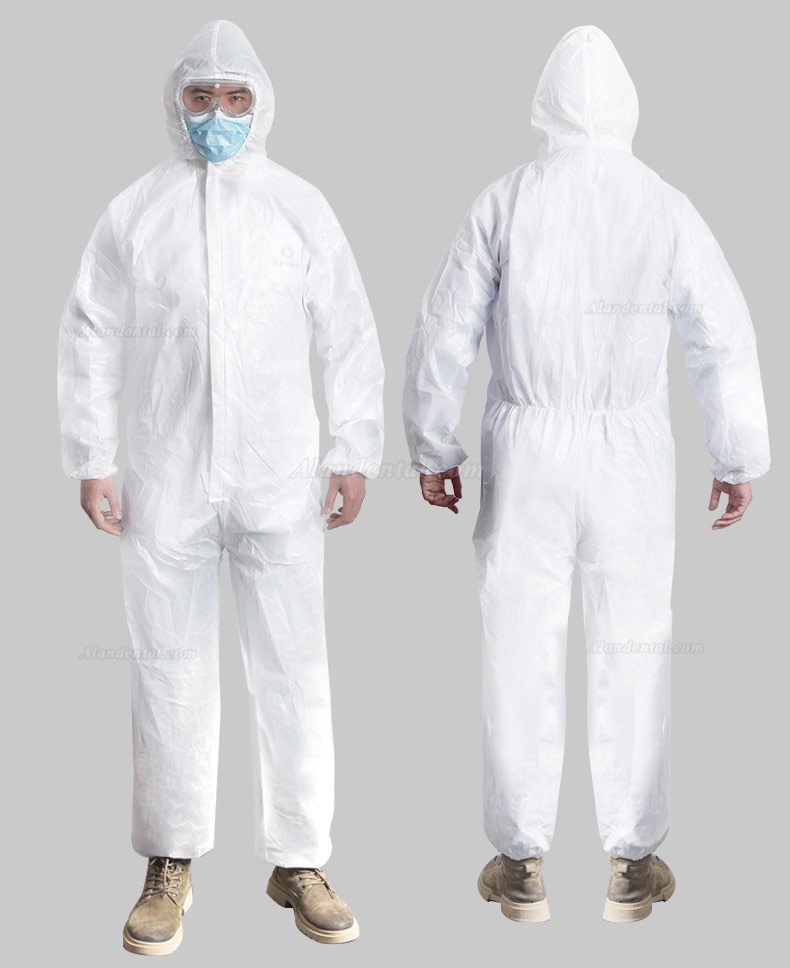 Contact Information:
Live Support: Chat with us online
Email: service.alandental@gmail.com
If you have any problem, please do not hesitate to contact us.
Shipment Note:
If your package shipped by Express Delivery, please give us a valid delivery phone number, and also a full and accurate shipping address.
How to Buy from Alandental?