YLX® YLX-008 Teeth Whitening Laser Bleaching Lamp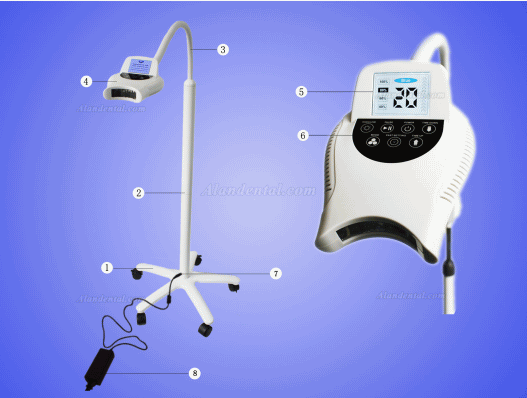 1. Chassis 2. Bracket 3. Rotating arm 4. Main unit
5. Screen 6. Function keys 7. AC power input jack 8. Power adapter
Funtion and features
♦Big display, easy to read, will display the note and related ads, content can be updated.
♦Equipped with touch buttons, easy to operate.
♦Visible timer countdown, audible prompt tone at the last munute.
♦Easy to install, light weight.
♦A pairs of safety goggles included.
♦Build in microcomputer, can be connected with the computer through the USB update the display content.
♦CE and patent
Technical Information
Light Source:Blue light/Blue+Infrared light
Power Supply:110V-250v 50Hz/60Hz
Input:12v//2.17A
Output intensity:26/30w
LED quantity:6pcs blue LED/4pcs blue LED+2pCS red LED
LED life expectancy:150 000hours
Light intensity:9000-11000MCD
Wavelength:Blue light,460-490nm/infrared light,620-760nm
Light output power:Up to 40000/6000mw/cm2
User control panel:Digital
Display:2.4 inch TFT color screen
Package:Individual package
Delivery:1-7working days according to order quantity
2.4 inch inch TFT big display to show the USB menu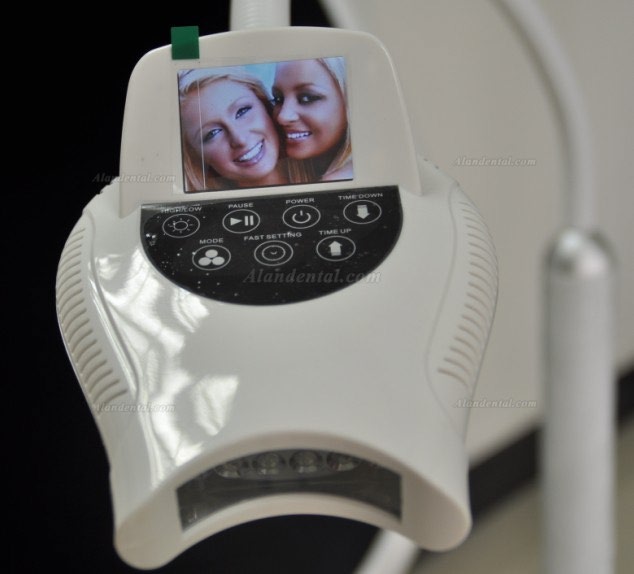 Time countdown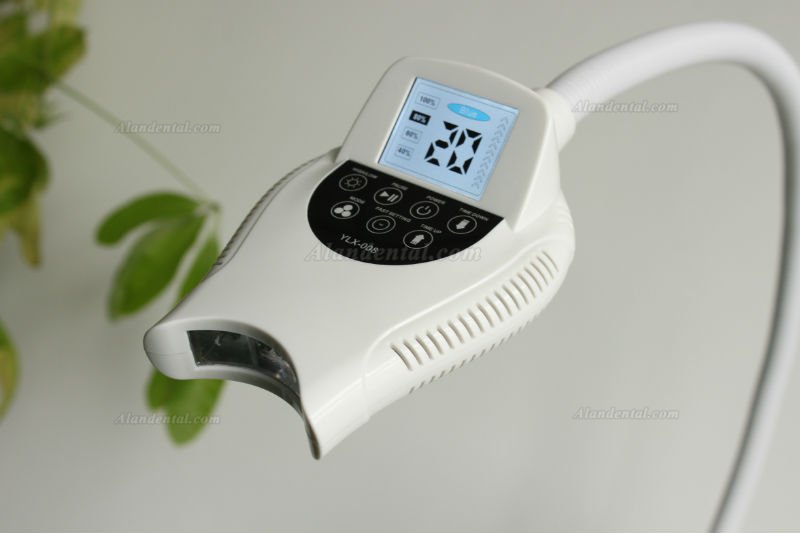 Operation Steps
1. Connect the teeth whitening machine with the power supply, start the power button, then the machine will start to work. Hhe system will cut off the power automatically after the time has expired.
2. Press the "High/Low" button to set flux illumination(100% power output, 80% power output, 60% power output, 40% power output)
3. Press the "Mode"button to set the mode of light source, blue, blue&red, red(Blue light and infrared combined). Press the "Mode" button to set the lighting LED quantity, 2pcs, 4pcs, 6pcs(Blue light).
4. Time setting: seting time by press the "Time Up" button or "Time Down" button one or more times(each time plus or minus a minute). Press the "Fast Setting" button plus 5 minures each time.
5. The machine will enter into the countdown automatically or pause by pressing the "Pause" button.
6. When the whitening treatment is over, press the power button to turn off the powe.
Package
Package: Individual package, size: 85*64*15cm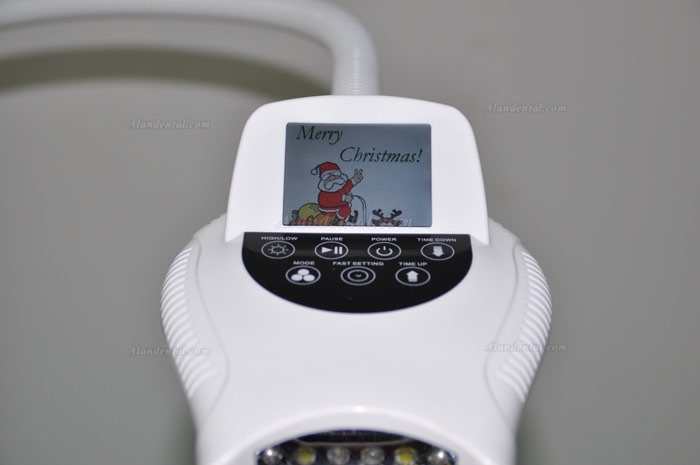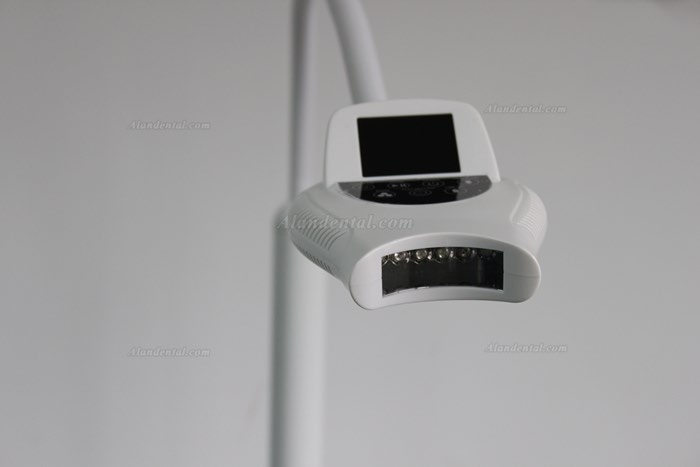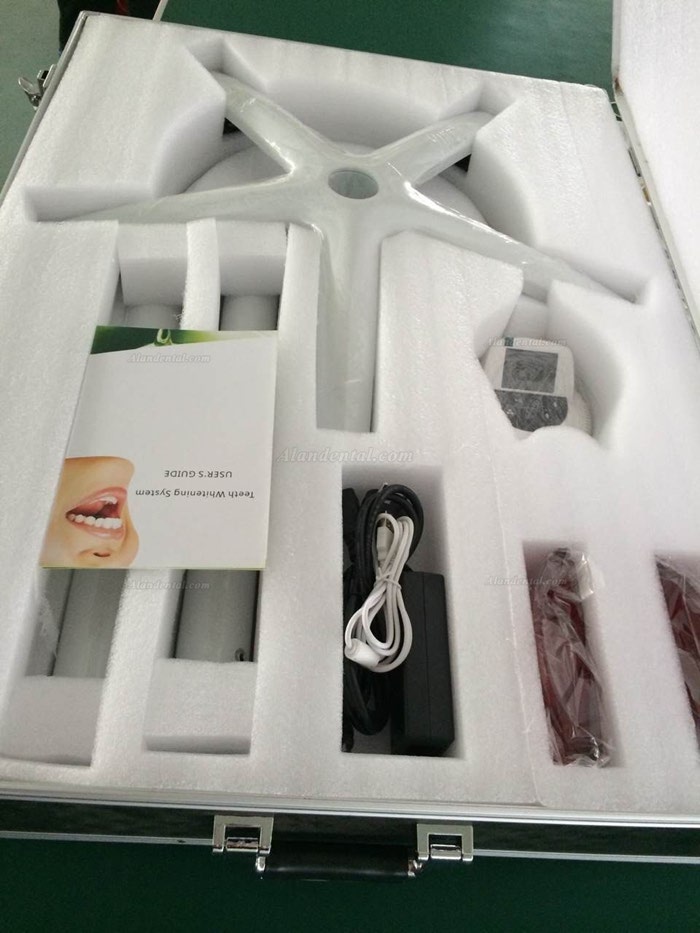 Contact Information:
Live Support: Chat with us online
Email: service.alandental@gmail.com
If you have any problem, please do not hesitate to contact us.
Shipment Note:
If your package shipped by Express Delivery, please give us a valid delivery phone number, and also a full and accurate shipping address.
How to Buy from Alandental?