Victory® Root Canal Finder Apex Locator V-AL-I
Description:
Brand: Victory
Model: V-AL-I
FEATURES:
1) Wide and colored LCD ----- to expose the moving trace of the file clearly;
2) Self-calibrating ----- to bring the accuracy at any time;
3) Multi-frequency operating system ----- to ensure the accurate measurement in any condition;
4) Different tones of the sound indicator ----- to inform you the trace of file;
5) High capacity Li-ion battery ----- to prolong the working hours;
6) Auto power off completely ----- to extend the duration of battery;
7) Autoclavable file holder and contrary electrode ----- to avoid cross infection.
TECHNICAL SPECIFICATIONS:
1) Adaptor voltage: Input 100-240V AC 50/60Hz
Output 10V DC / 1.5A
2) Battery: Rechargeable Li-ion battery: DC 7.4V 1200mAh
3) Ambient temperature: +4℃~+45℃
4) Relative humidity range: ≯85% or 90%RH
5) Atmospheric pressure: 86Kpa~106Kpa
6) Type of screen: Liquid crystal
7) Protection against electrical shock: Type BF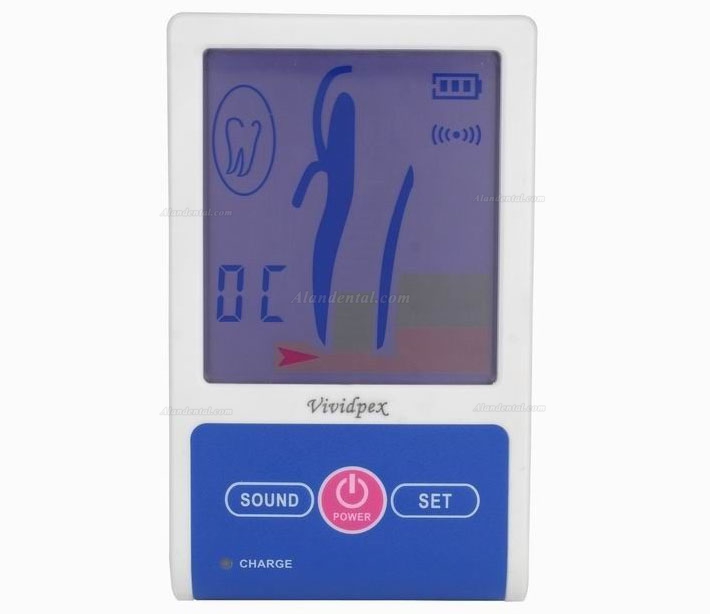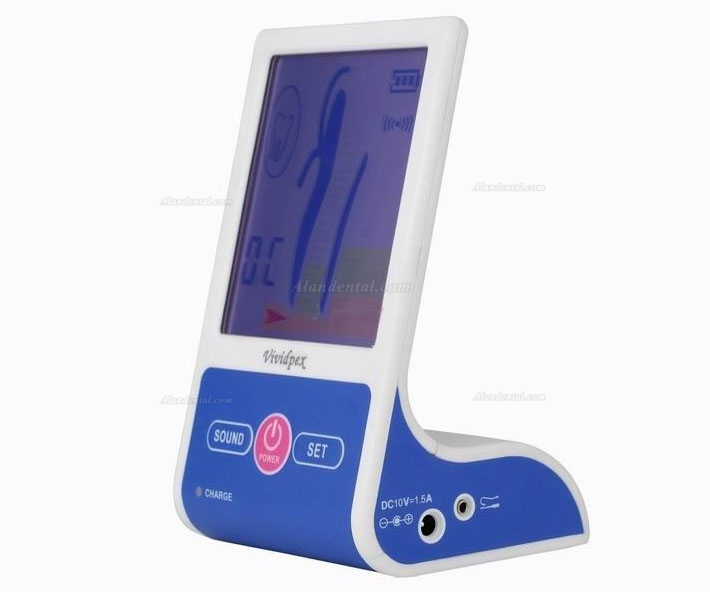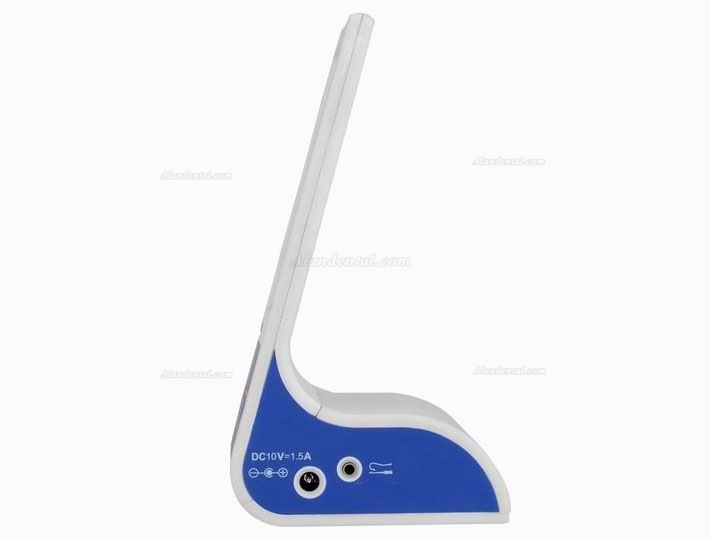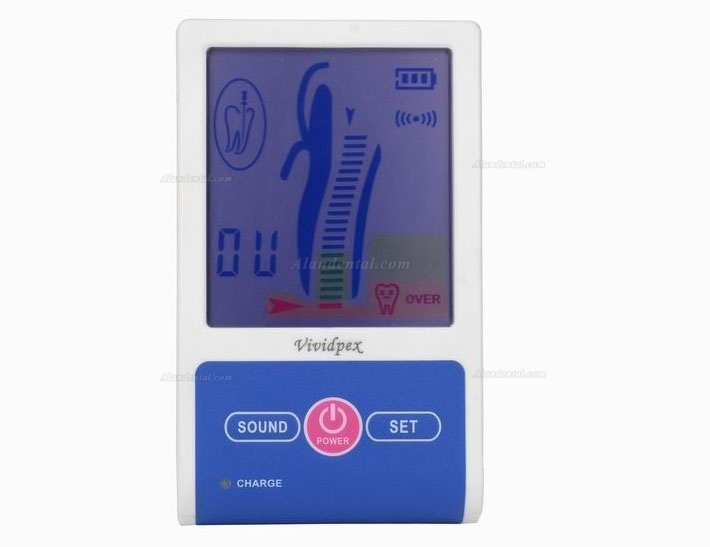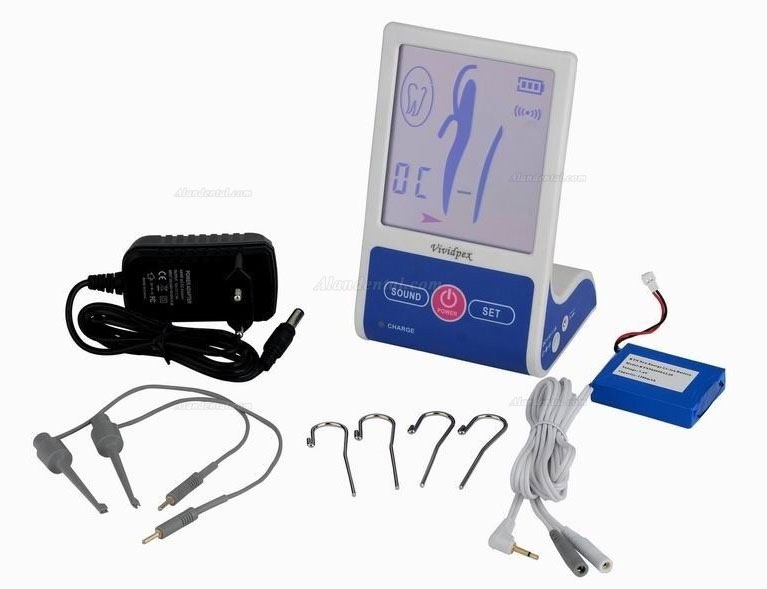 Contact Information:
Live Support: Chat with us online
Email: service.alandental@gmail.com
If you have any problem, please do not hesitate to contact us.
Shipment Note:
If your package shipped by Express Delivery, please give us a valid delivery phone number, and also a full and accurate shipping address.
How to Buy from Alandental?