UV Disinfection Cabinet Sterilizer Box For Household Manicure Medical Supplies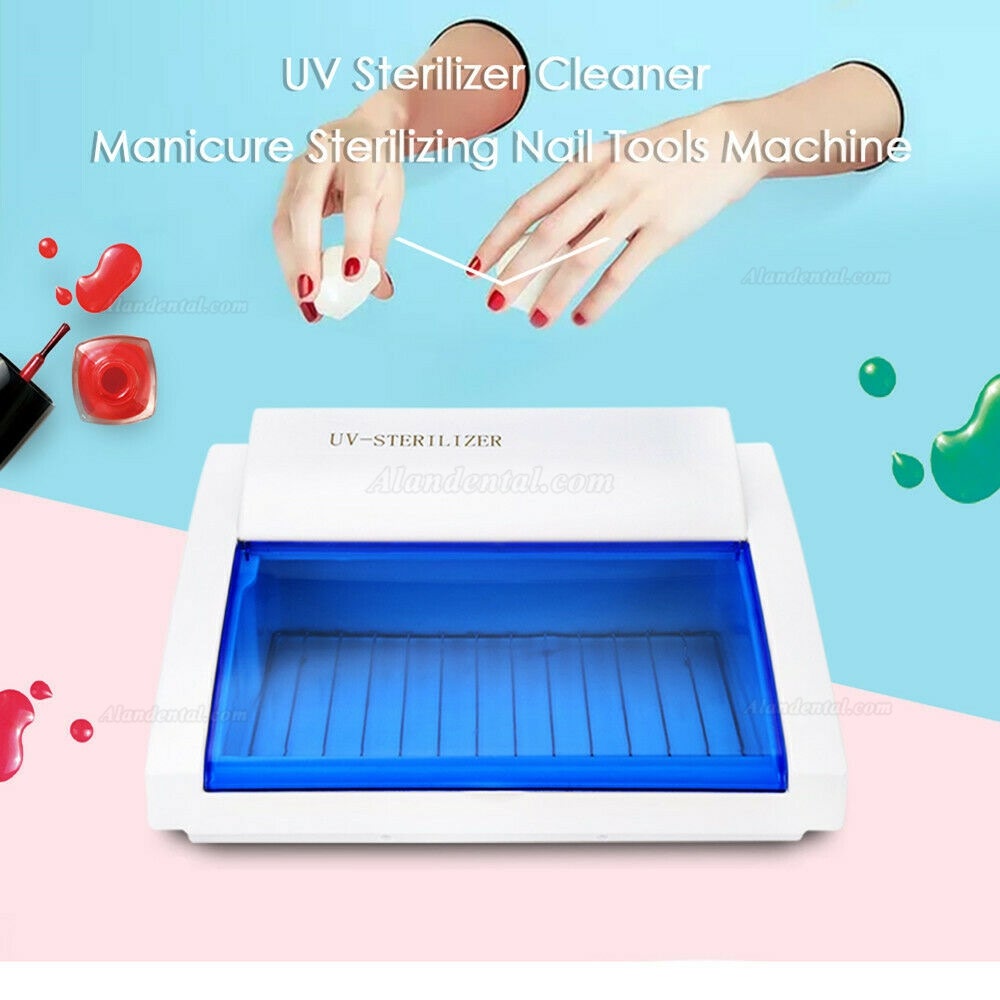 Working principle:
The host will emit two light waves: 254nm and 185nm. 254nm will destroy the bacteria's DNA and kill the bacteria. 185nm can change the oxygen in the air into ozone, which has strong oxidizing property and can kill bacteria.
This nail tools disinfection cabinet is sterilized by ultraviolet ozone, compared to traditional high temperature sterilization, safer and more thorough. It is made of high quality ABS material, which is temperature resistant and anti-aging, extending the life of the product.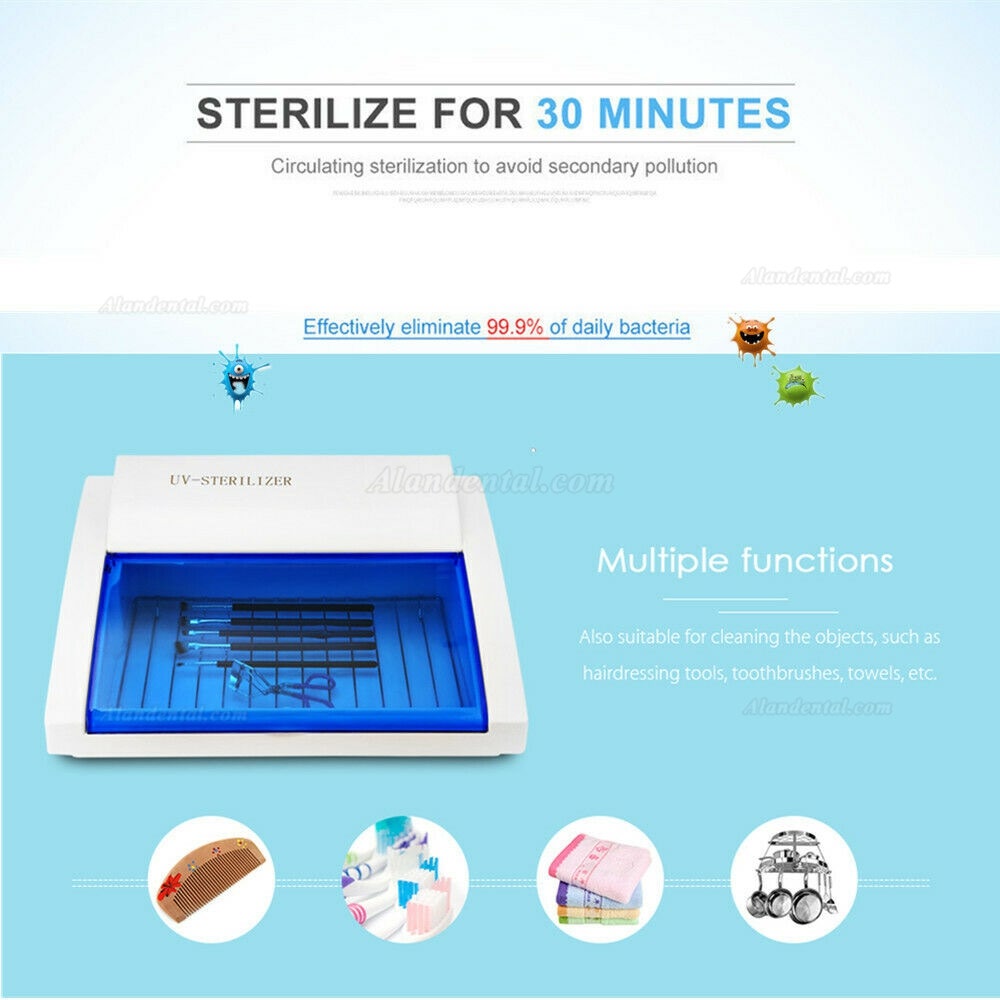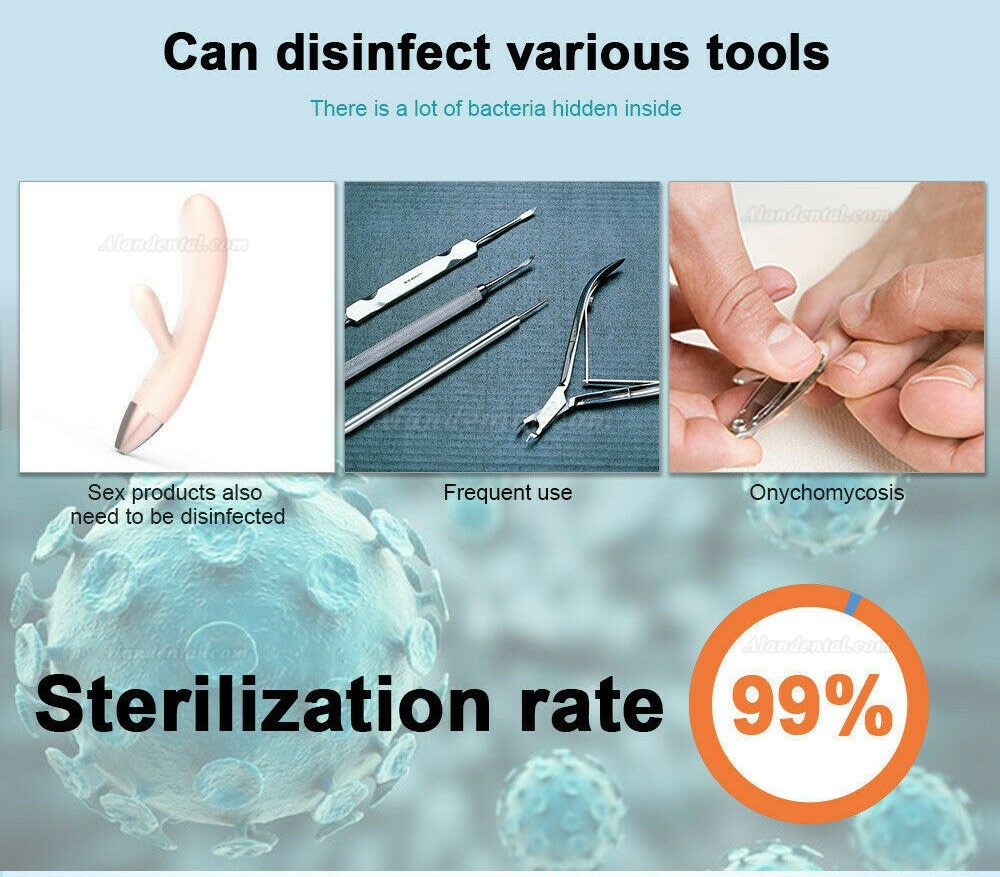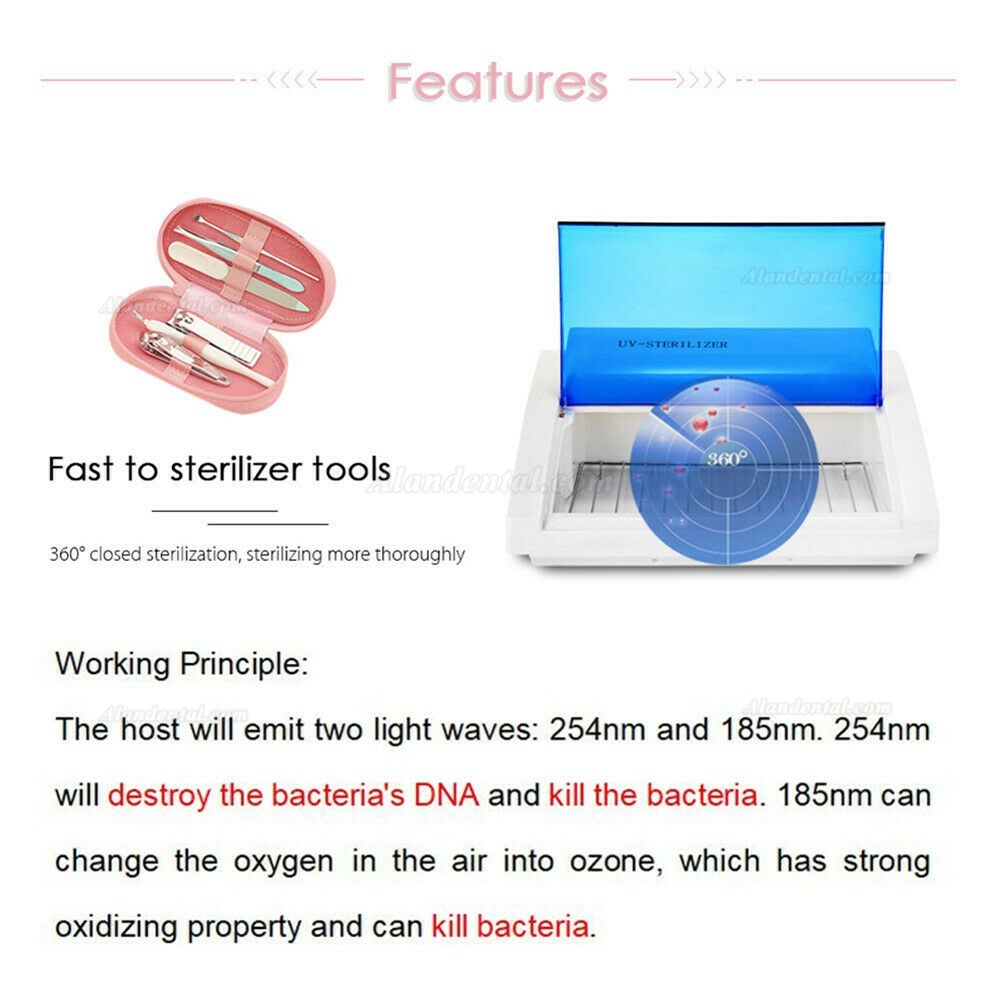 Features:
1. High-tech ozone, UV disinfection device, can achieve sterilization effect without auxiliary agent, safe and efficient.
2. Simple design, large capacity space, space saving.
3. Personalized design, special cover design, easy to operate.
4. Special material for UV protection, dark blue transparent cover, durable and practical.
5. Comes with a plate, convenient and easy to use.
6. Coated inspection cover, easy to see cabinet items inside
7. Sterilization object: Comb,toothbrush,towel,garment,mobile phone,kitchen supplies,beauty & hair equipment,medical appliances,clinical thermometer,hairpiece,nail art tool,etc.
Using Place: Household,refectory,office,washroom,kindergarten,hotel,beauty & nail salon,skin care center,barbershop,quarantine centers,gymnasium,spa center,kitchen,hospital,etc.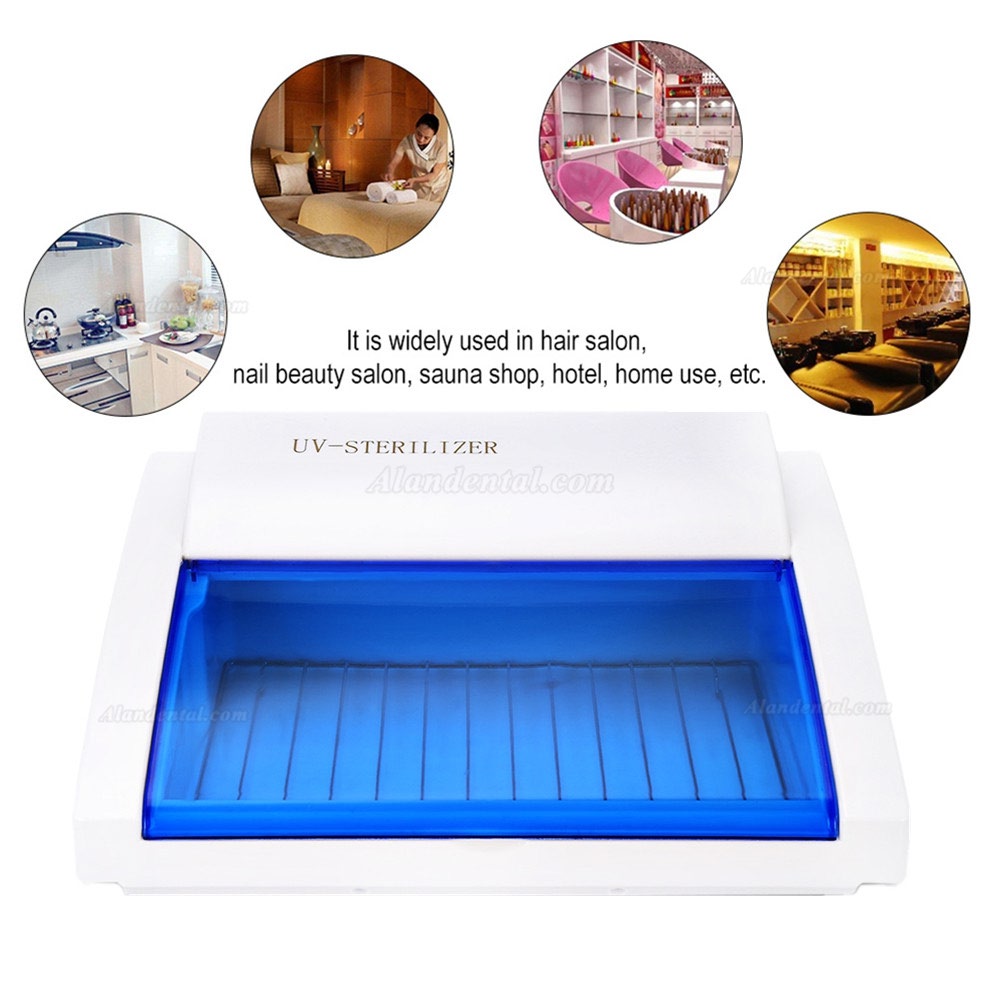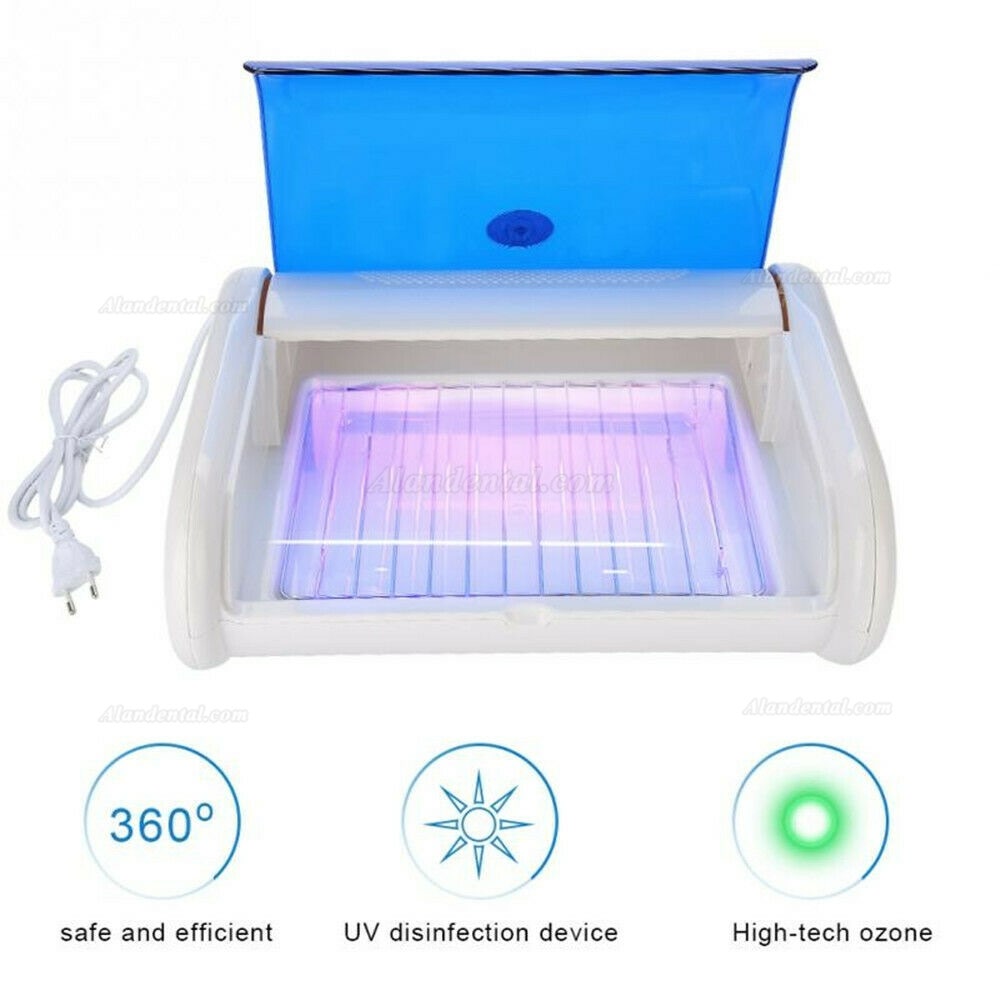 Specification:
Type: UV Sterilizer Cabinet
Model: 9007
Material: ABS
Color: White + Blue
Powder: 8W
Voltage: 110V-120V/220V-240V
Frequency: 50/60Hz
Wavelength: 254nm
Disinfection method: Ozone + Ultraviolet
Disinfection time: ≥30min
Item Size: 39.8 * 30 * 14.2cm / 15.7 * 11.8 * 5.6inch
Package Weight: Approx. 2850g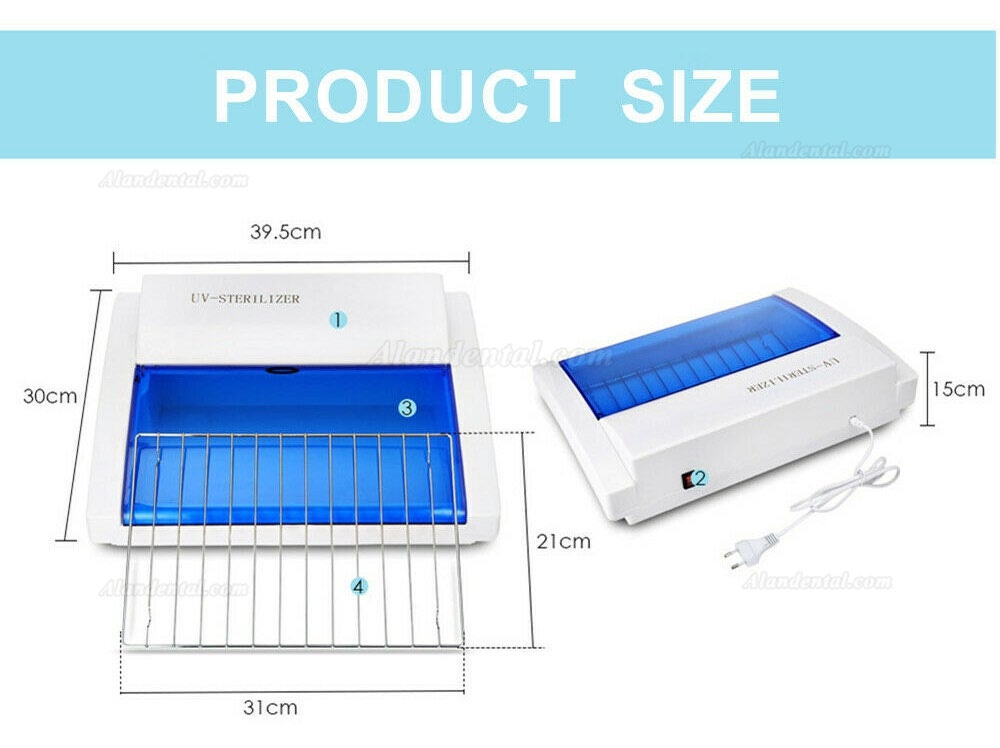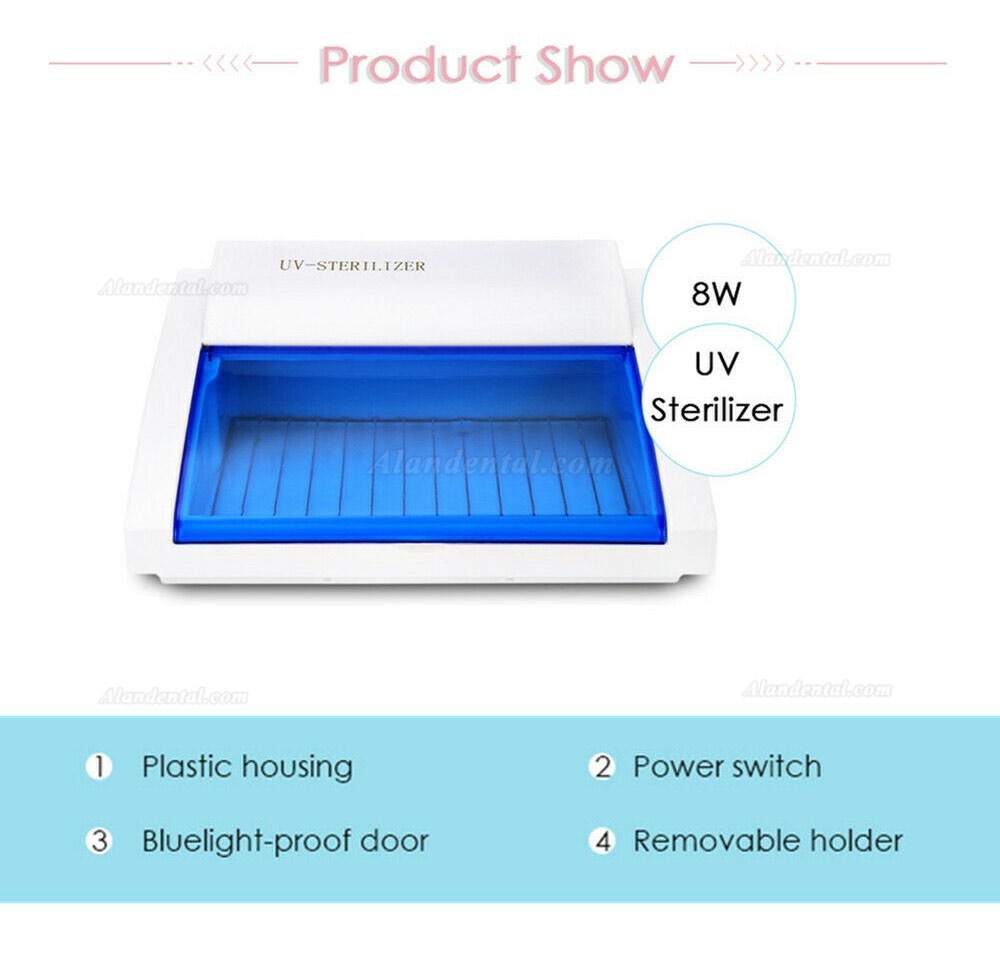 Using Methods:
1. Make sure tools are dry before using the UV sterilizer.
2. Put the tools that need to be disinfected into the disinfection cabinet, cover the lid of the disinfection cabinet, and adjust the toolbox to make it in the right place.
3. Turn on the power, when the light is on, the disinfection starts, the sterilization time is 10-30 minutes.
4. The UV sterilizer starts working while pressing the switch and stops working after pressing the switch again.
5. At last, empty the UV sterilizer and wipe it up.
(if you want to remove the tool during disinfection, you must first turn off the power and then open the cover to remove the tool)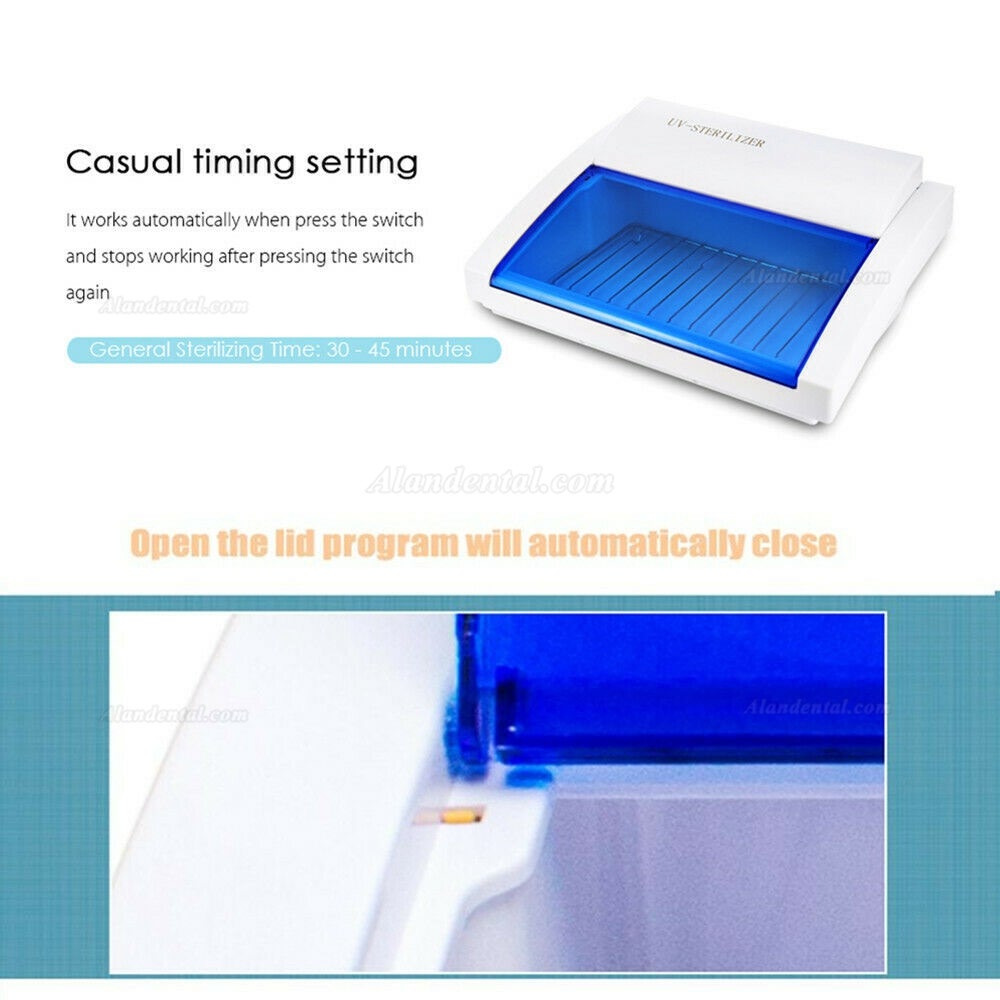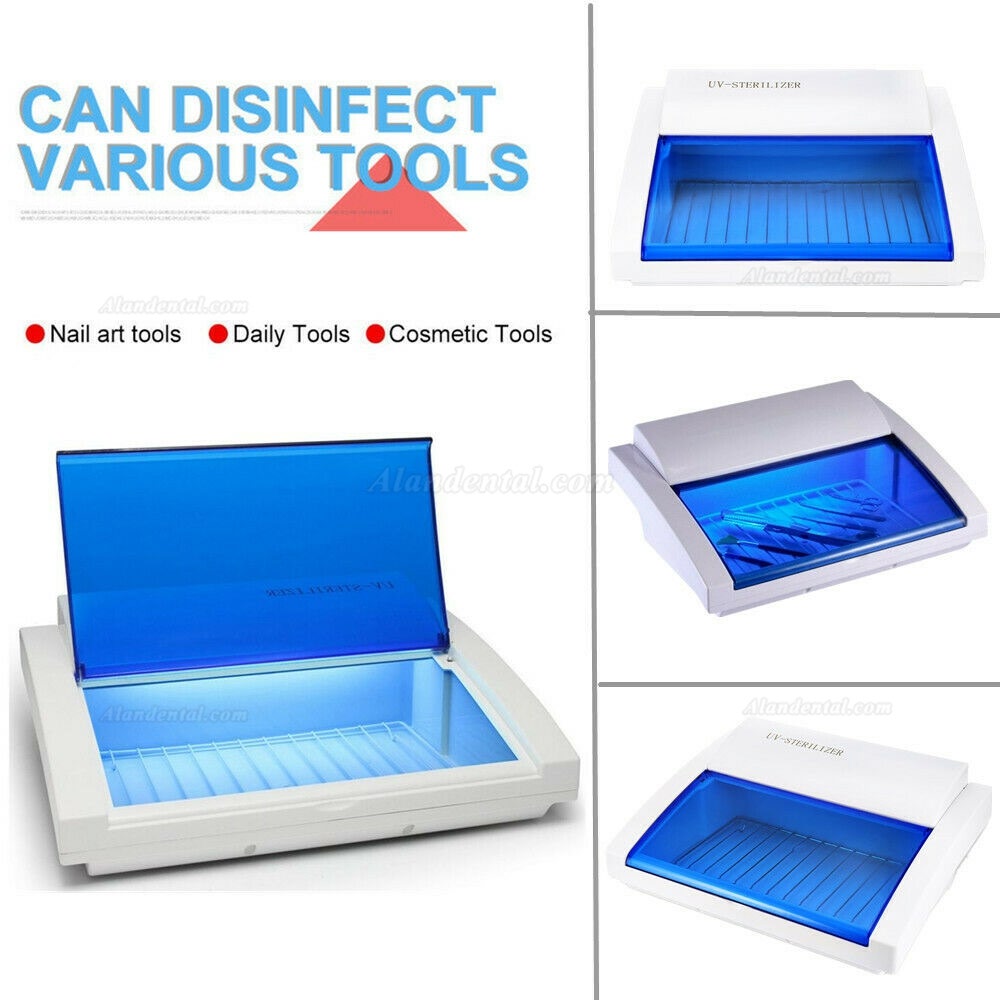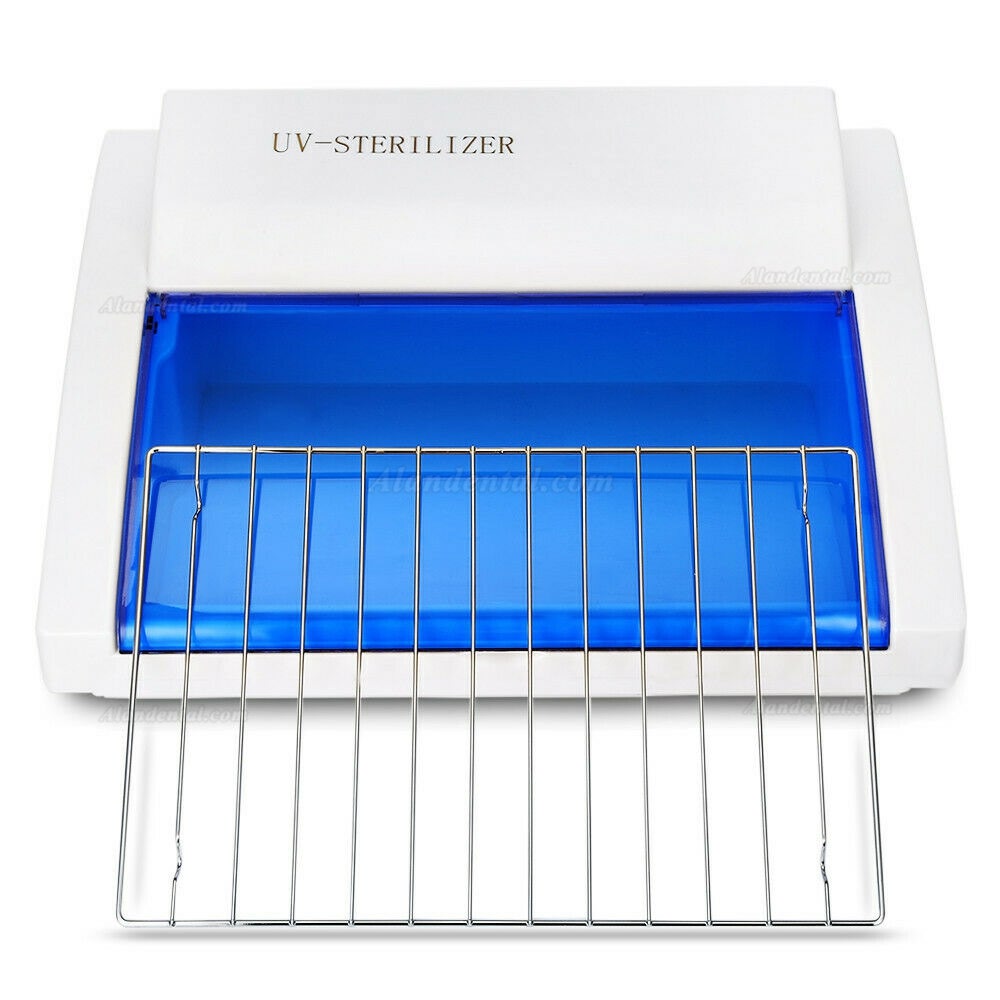 Notice:
Insulate the Ultraviolet radiation when open the plastic glass
Disinfect immediately when the plastic glass closed
The lifespan of the lamp will be shorten by open and close the plastic glass frequently
Package List:
1x UV Sterilizer Cabinet
1x User Manual
Contact Information:
Live Support: Chat with us online
Email: service.alandental@gmail.com
If you have any problem, please do not hesitate to contact us.
Shipment Note:
If your package shipped by Express Delivery, please give us a valid delivery phone number, and also a full and accurate shipping address.
How to Buy from Alandental?