NEJE DIY 500mW USB Laser Printer Engraver Cutter Laser Engraving Cutting Machine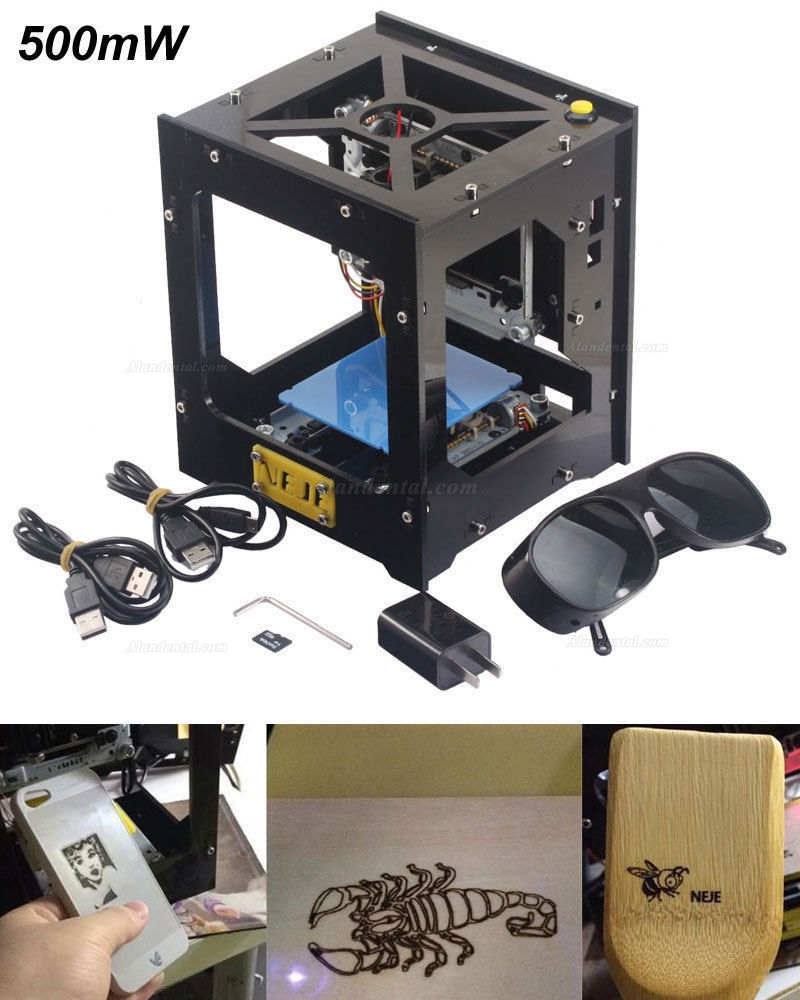 Descriptions:
1. Support our professional English design software .
2. Engraving is 10 times faster.
3. Strong and cool design, high precision and stability, with 108 screws and alloy structure that make it strong.
4. Unique frame and weak light automatic positioning, Frame positioning makes the image positioning easier, Weak light even would not be difficult to engrave in toothpicks, Make engraving picture no excess residue and perfect, also more safe to prevent fire.
5. Can be used offline, Even if to leave the computer,Only conect the two usb port to charger or power bank(5V 1A).
6. 512x512 high Resolution Print, Soft material can print out the 3D and the gradient effect.
7. Lone time use, NEJE developed the professional power IC and radiator, Carving time will last much longer than other laser and more stable.
8. Truly 500mW Blue and purple laser head, more higher speed, support more types of materials.
9. Can be carved items included: Hard , wood, plastic, bamboo, rubber, leather, cut paper and so on. Can NOT engrave Metal/Aluminum/Acrylic and any Retardant Material.
10. High Speed and High Resolution.
11. Available for offline operation
SKU: DXH-C-DK-8-Pro-5
Specification:
Brand: NEJE
Power: 500mW
Color: Black
Material: Acrylic + Aluminum + Stainless Steel
Support Win 7 / Win 8
Work Area: 38*38mm
What size image can it print up to , what thickness of items can be printed on? 38*38mm
Size: 14.5 x 16 x 19 cm (5.71 x 6.3 x 7.48 inch)
Net weight: 1100g
Package includes:
- 1 x Engraving Machine
- 1 x Laser Protective Glasses
- 1 x Allen wrench
- 2 x USB Cables
- 1 x FREE 1Gb TF Card ( Included the User's manual and install software )
- 1 x 5V 1A US Plug Power Adapter
How to use DK-8-Pro-5?
Step 1: Find an win7 / 8 computer. Connect it to two usb port.
Step 2:Install the software.
Step 3:Start the software, Usually start software will automatically connect usb port,IF not, conect is by youself.
Step 4:Chose or import a picture, edit it. make sure the pic is in the mid of the print area.
Step 5: Start Print.
NOTE! IF can't Print Please check:
1: Make sure your computer is win7/8 system.
2: The usb port is connected to the computer.
3: Carving the focal length of the different object is different, need to adjust the focal length of the laser
4: Many users feedback after using multiple can't print full image, It is because of non-standard operation, You need to slide laser and sliding table manually to the origin.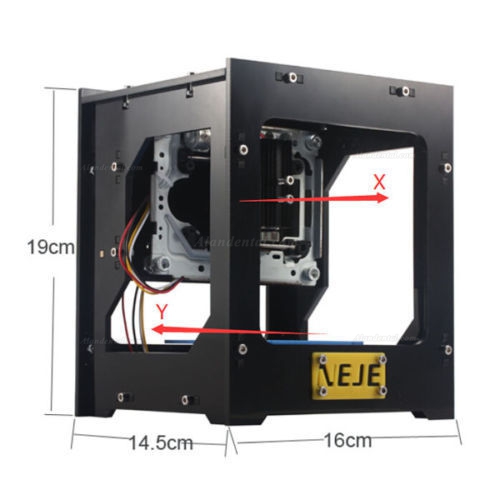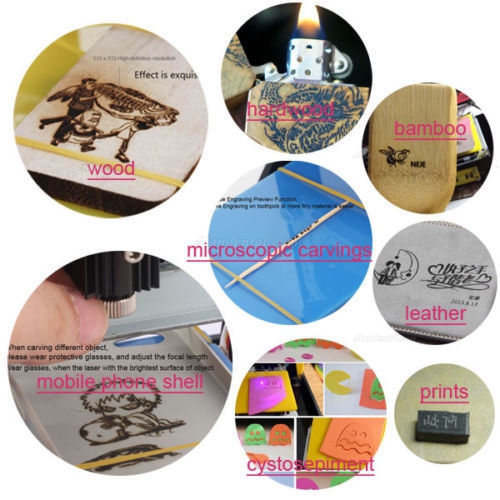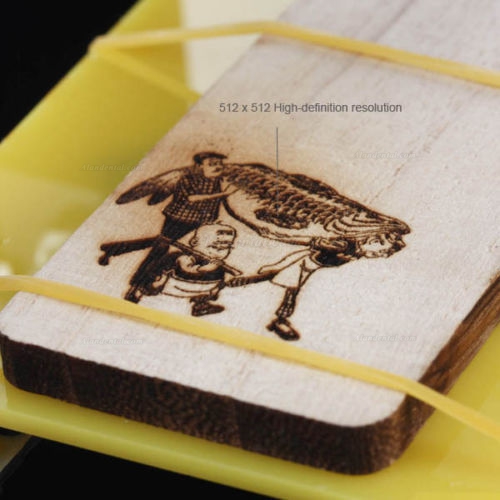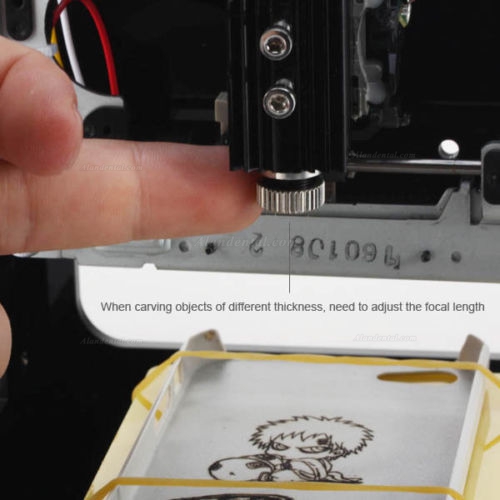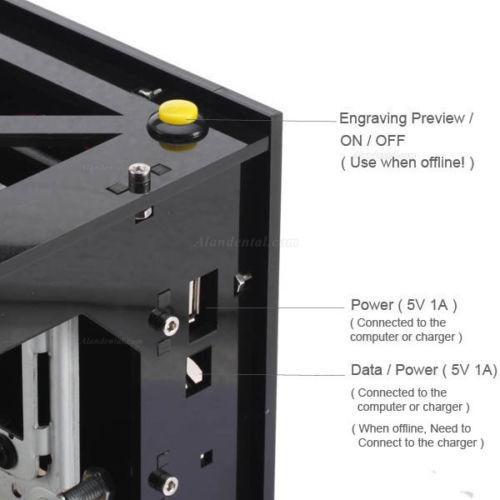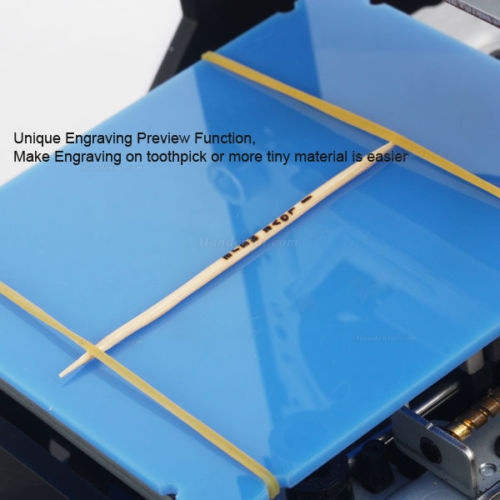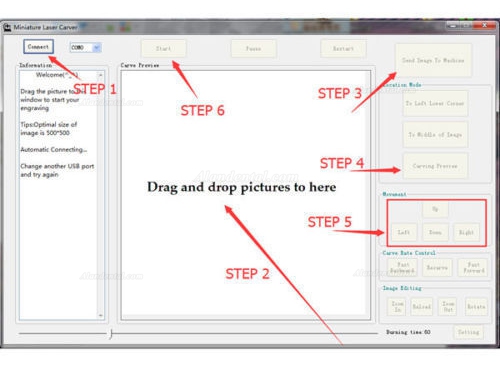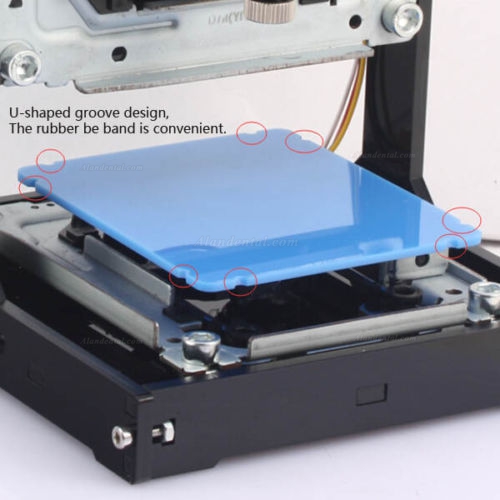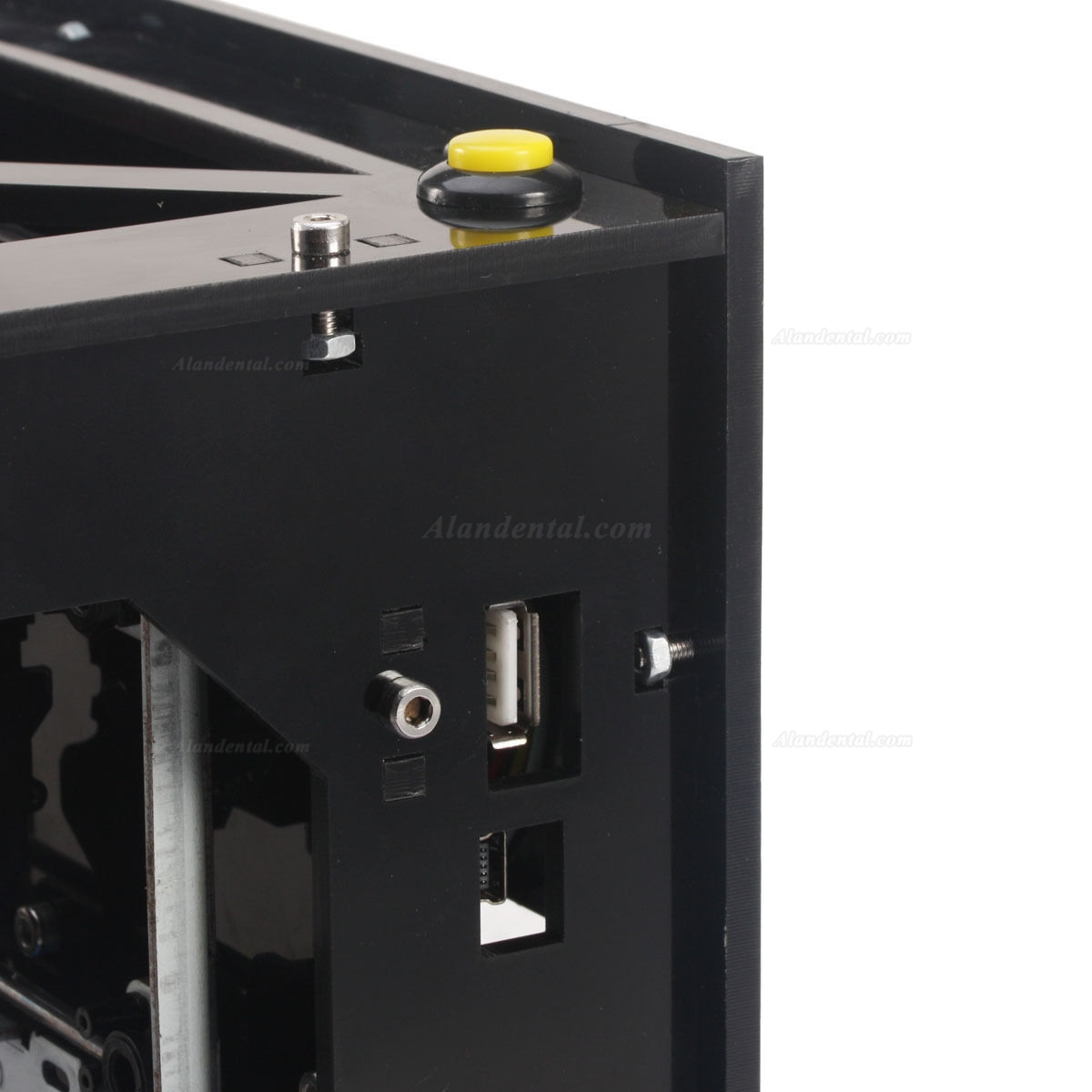 Contact Information:
Live Support: Chat with us online
Email: service.alandental@gmail.com
If you have any problem, please do not hesitate to contact us.
Shipment Note:
If your package shipped by Express Delivery, please give us a valid delivery phone number, and also a full and accurate shipping address.
How to Buy from Alandental?