MLG M-189A WIFI Scalp detector Scalp & Skin Analyzer hand-held Scalp
Product introduction:
Our Scalp detector is the newest hand-held Scalp detectorfrom us. Its lightweight design and smooth contours makes it both comfortable to hold and easy to use. Taking images with Scalp detector's integrated capture button. And its built-in LED light source provides reliable, long-life illumination.
1.High resolution Scalp analyzer
2.Analyzer with 200 times or 50 times lens, sensitive scalp also can be inspected.
3.With high resolution, high performance High sensitivity and high quality.
4.The five control buttons: freeze/save, previous image, next image, one/four images switches and delete image, single button control function, more convenient to use
5.One or quad images display, two kinds of capture angles, display the clear images.
6.With SD card slot, optional large-capacity SD card, up to 5000 images can be saved.
7.Built-in lithium battery, wireless operation makes it more convenient to use.
8.Built-in WI-FI device can transmit the analyzer's images to mobile phone, Tablet PC and Windows computer at the same time and images can be saved automatically.
9.Comes with analyzer's holder, more convenient to use.
10.Optional M-70 receiver, WI-FI device can transmit the analyzer's images to general monitor or TV without any interference.
Standard configuration
1. Scalp detector 1 pcs
2. TF card 1 pcs
3. Hand piece Holder 1 pcs
4. Handbag 1 pcs
5. CD 1 pcs
6. Charger 1pcs
7. Scalp detector lens 1pcs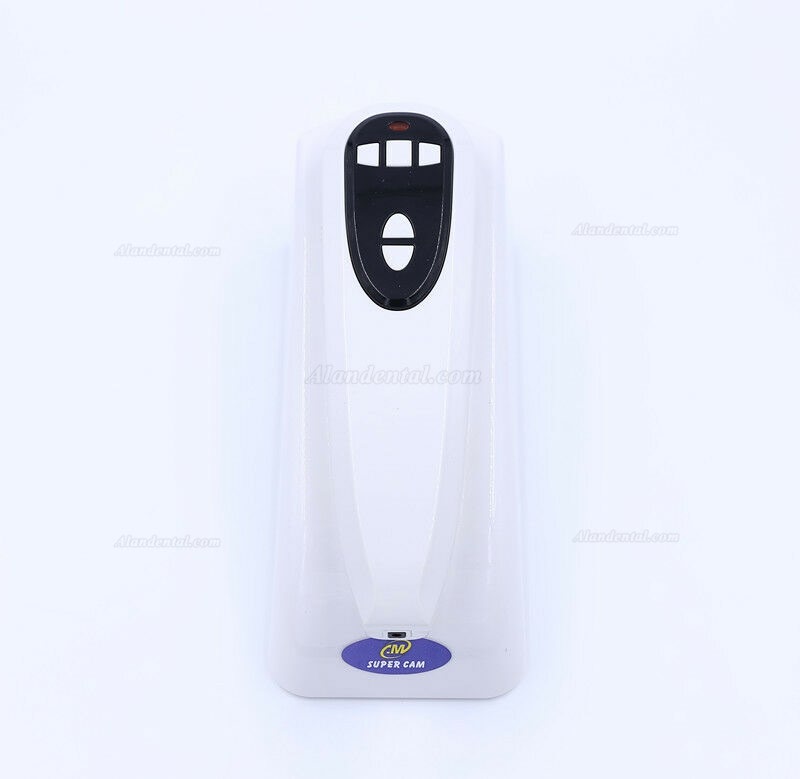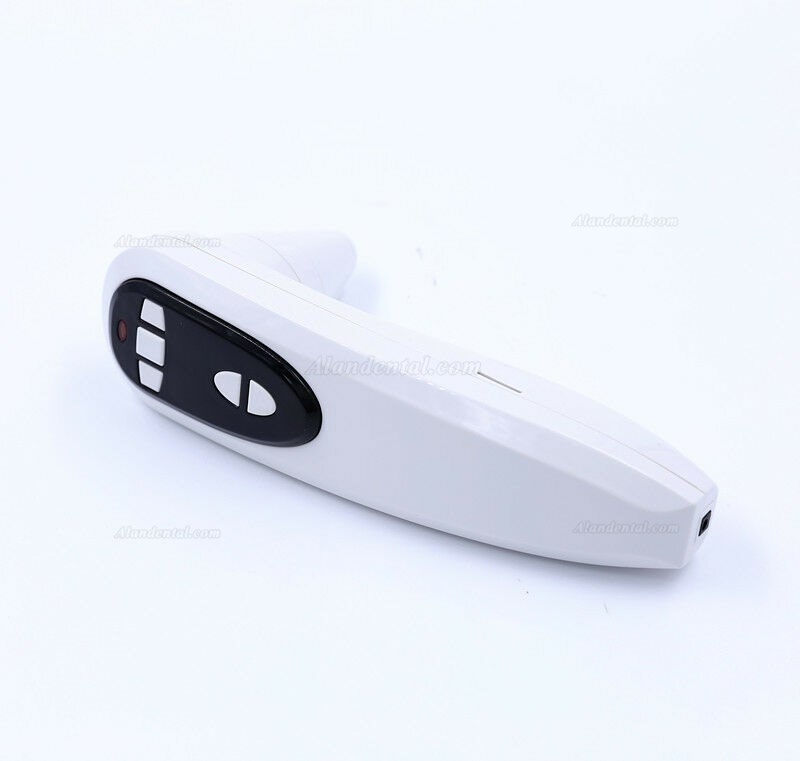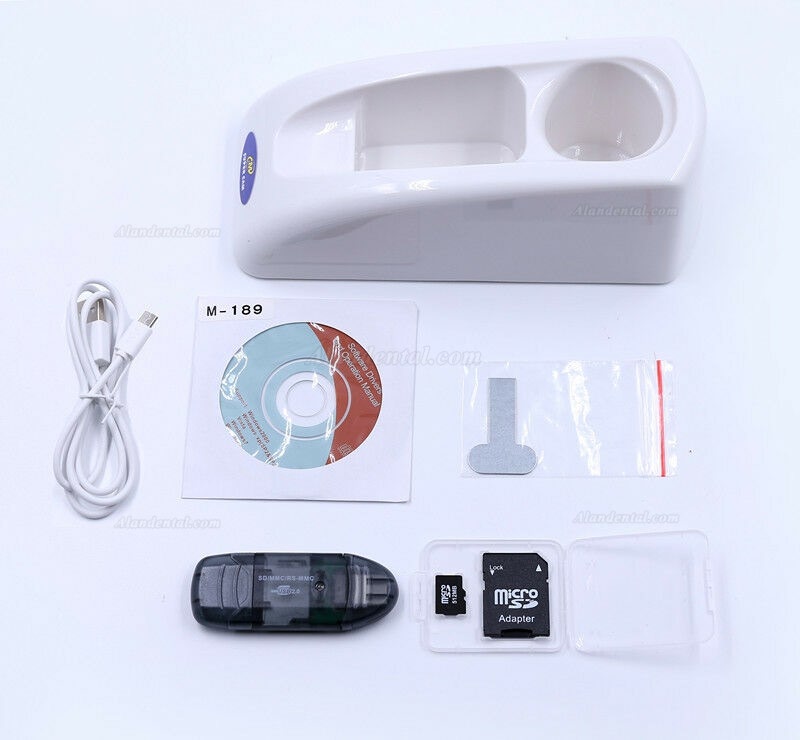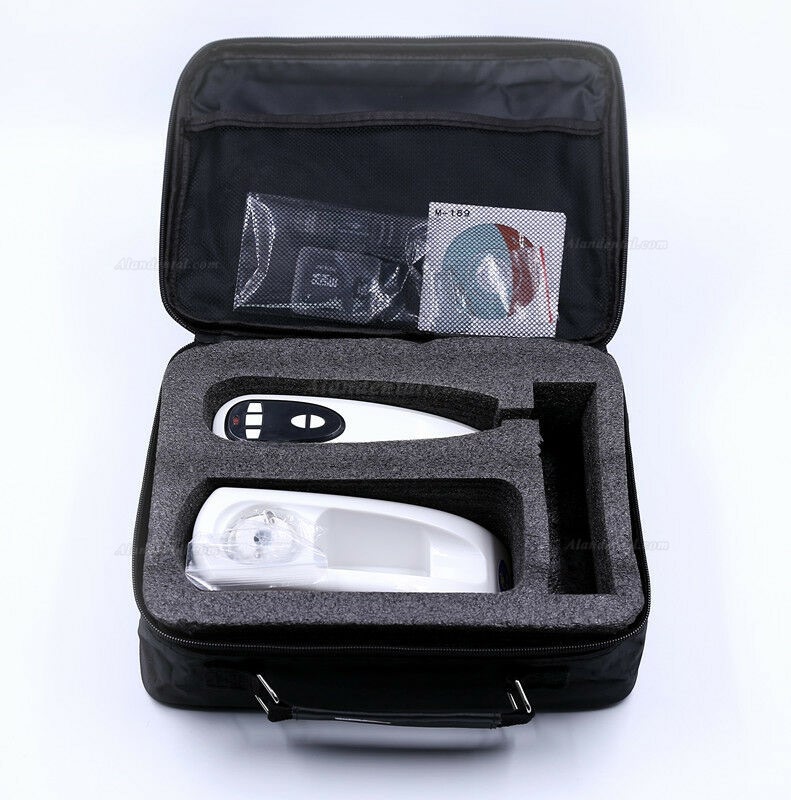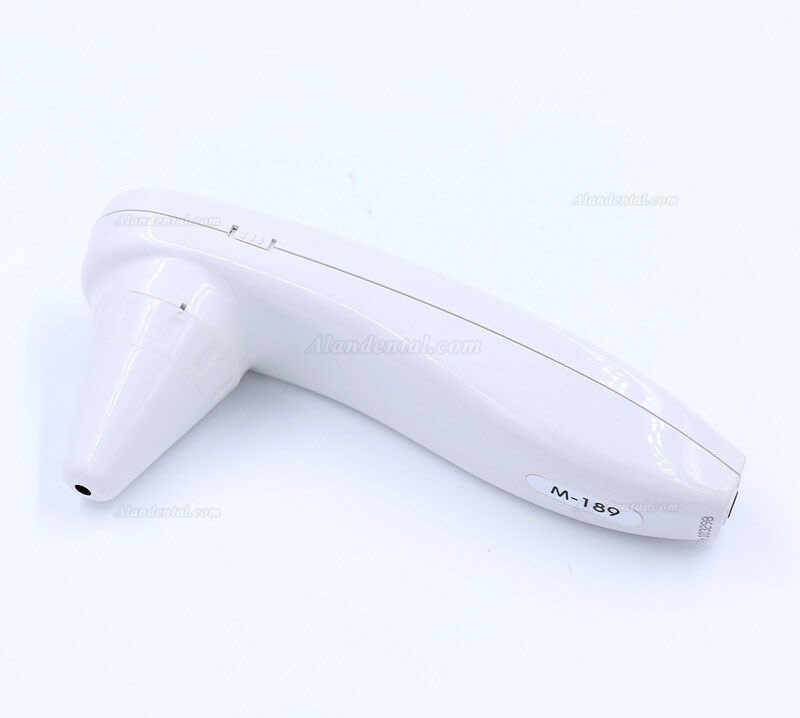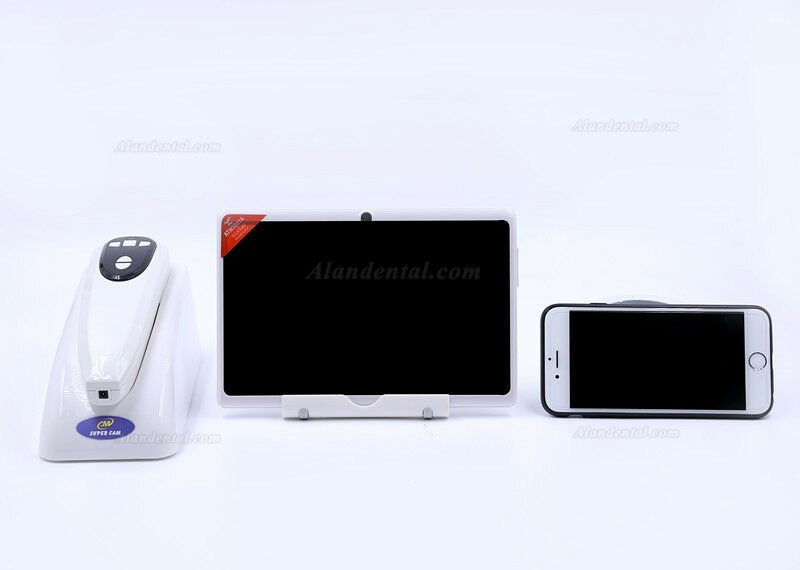 Contact Information:
Live Support: Chat with us online
Email: service.alandental@gmail.com
If you have any problem, please do not hesitate to contact us.
Shipment Note:
If your package shipped by Express Delivery, please give us a valid delivery phone number, and also a full and accurate shipping address.
How to Buy from Alandental?