KWS FD-501K-1 Dental Medical Binocular Loupes Magnifying Glasses Maginifier(Head Wearing Stlye)
This product is 4.0X/5.0X/6.0X Kepler head wearing loup, standard PD: 420mm, consists of 2 barrel, frame, headbend and joint.
The head bend is a bidirectional adjustable ABS soft cover, which makes the loup firmly fixed, and the position is easy and comfortable,double joint ajustment ,it makes the precise observation points .
This product can be equipped with high brightness headlight, observe more easily, fidelity.
It is used in the Ophthalmology ;General surgery ,Thoracic Surgery ;Micro plastic ,Pet healthcare , Industry of products testing
Feature
. High multiple to meet the requirements of higher precision surgery.
. The appearance of Professional design. Fashion. High grade.
. Double joint adjustment,can get the best viewing position.
. It is the best choice for operation with high precision and difficult identify.
. Converted into to headband wearing can solve heavy feeling of discomfort
. If matched with a high-brightness headlight can make surgery easier,higher success rate!
. Working distance can be chosen.
Technical Parameter
.Magnification:4.0X
.Work distance:340mm,420mm,500mm
.View field:65mm
.Depth of field: 30~40mm
.Pupil distance:53~63mm
.Packing size: 210*190*125mm
.Packaging: carton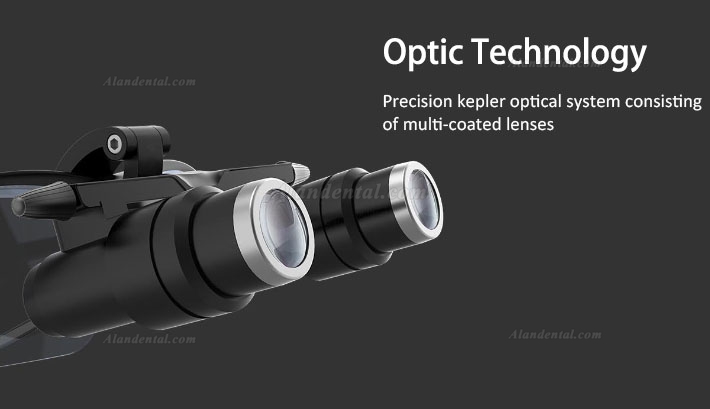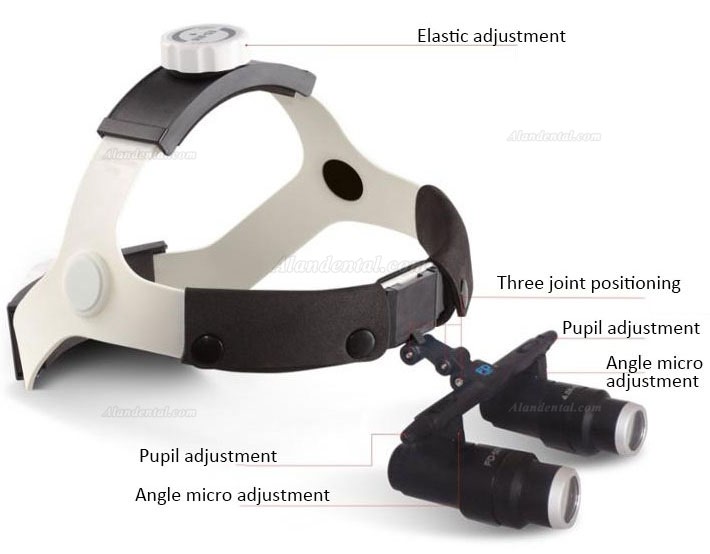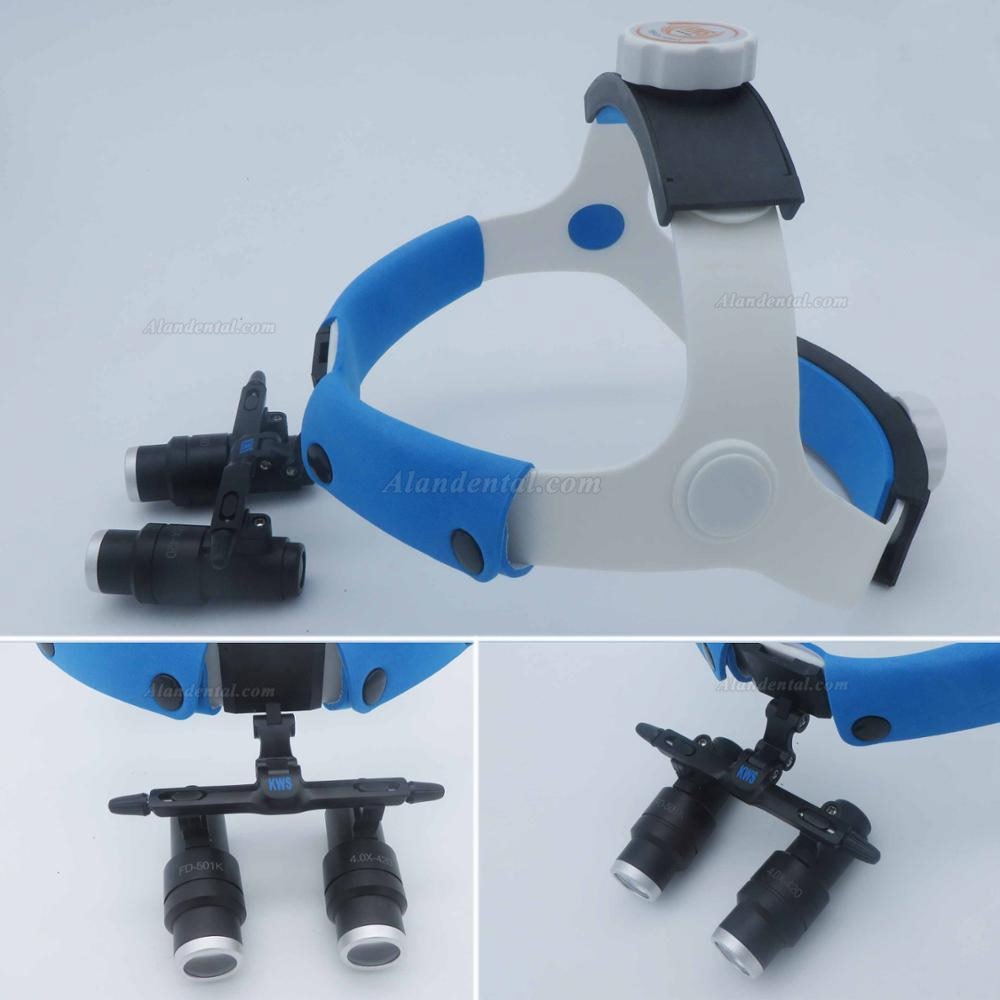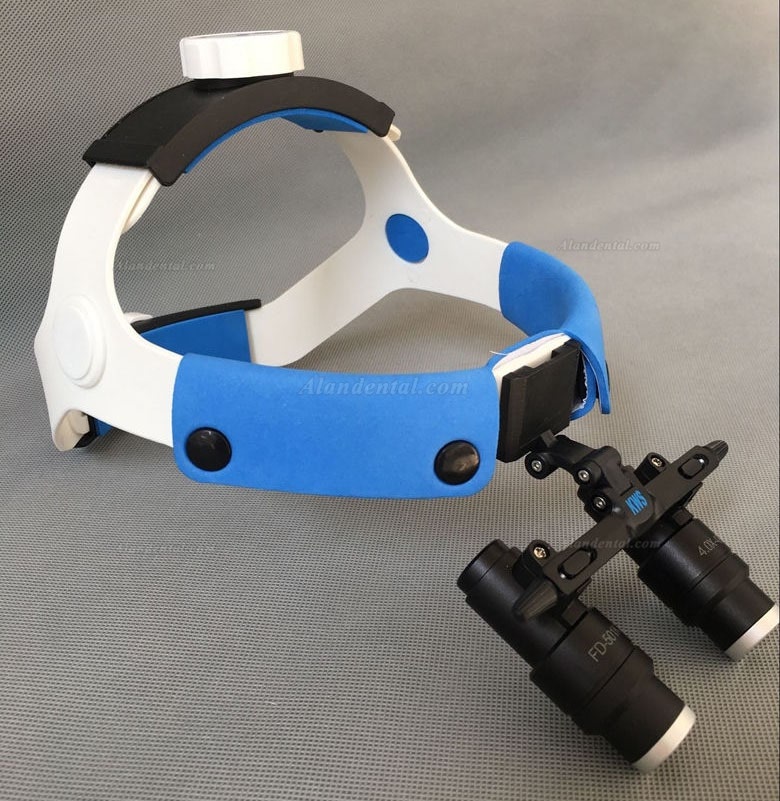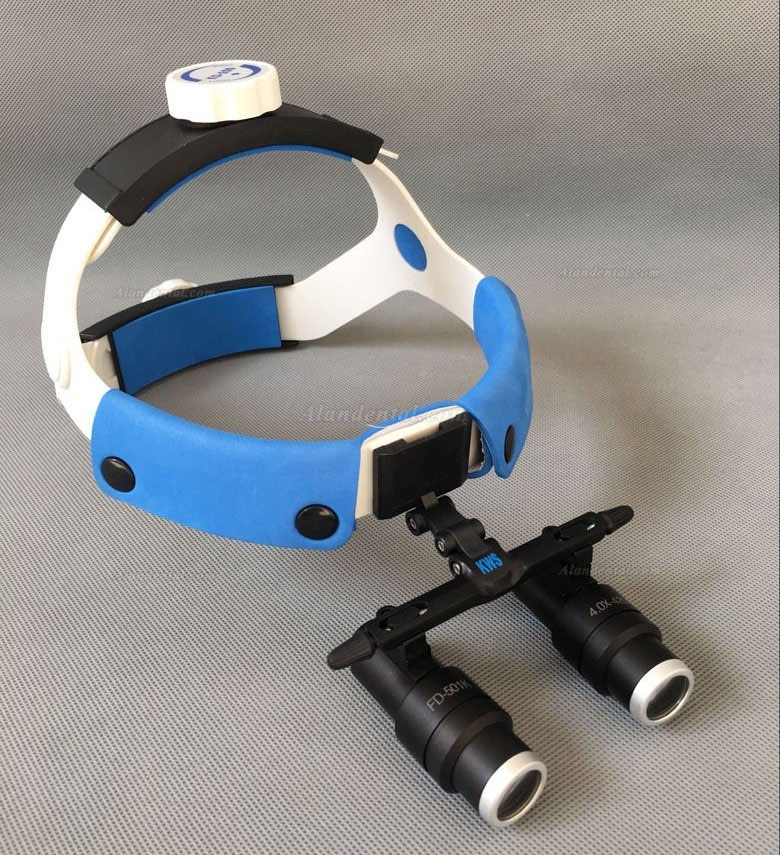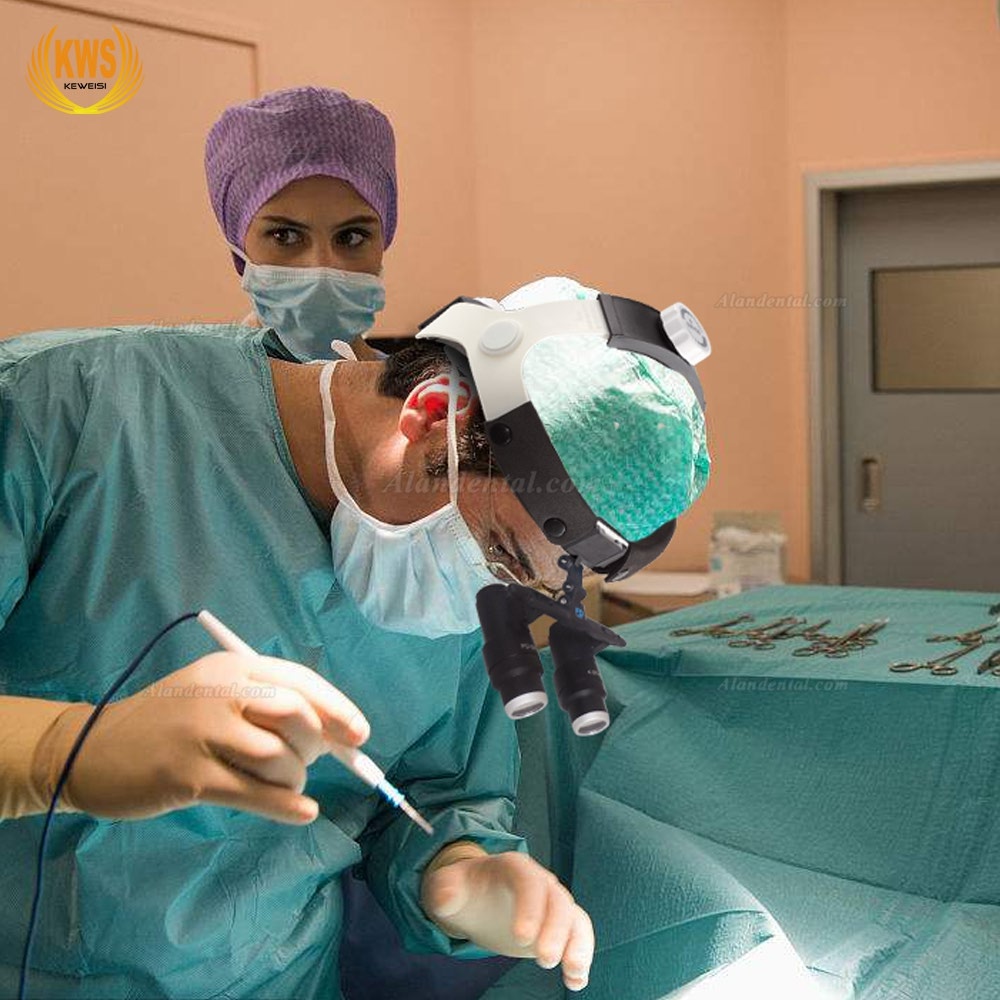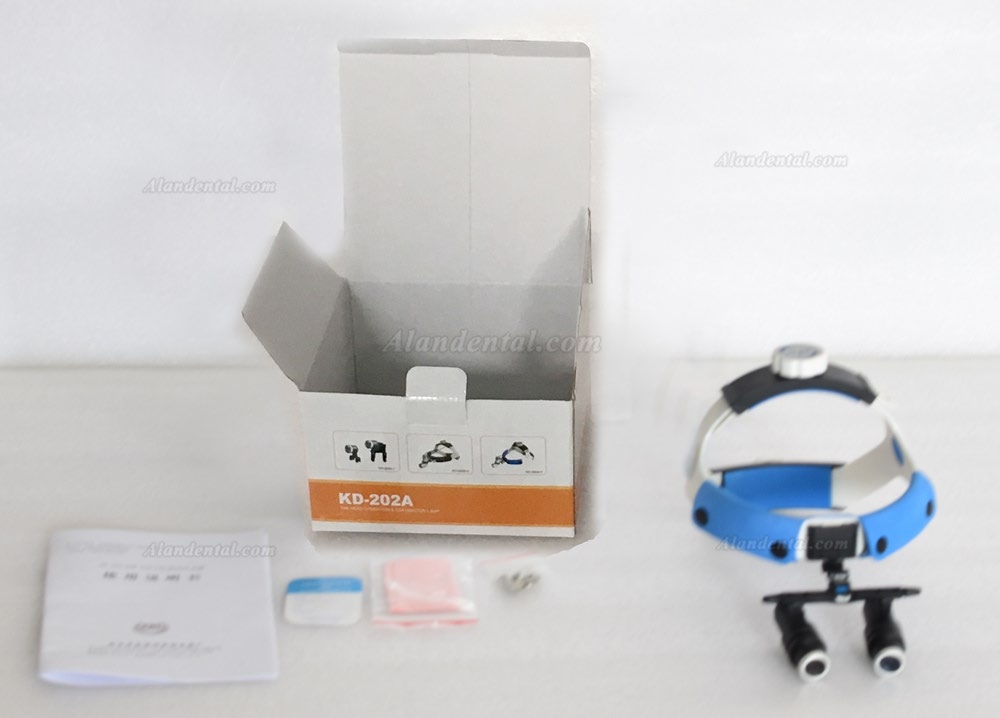 Contact Information:
Live Support: Chat with us online
Email: service.alandental@gmail.com
If you have any problem, please do not hesitate to contact us.
Shipment Note:
If your package shipped by Express Delivery, please give us a valid delivery phone number, and also a full and accurate shipping address.
How to Buy from Alandental?