Greeloy® GU-P204 Portable Unit + High Speed Handpiece + Low Speed Handpiece + Curing Light + Dental Air Polisher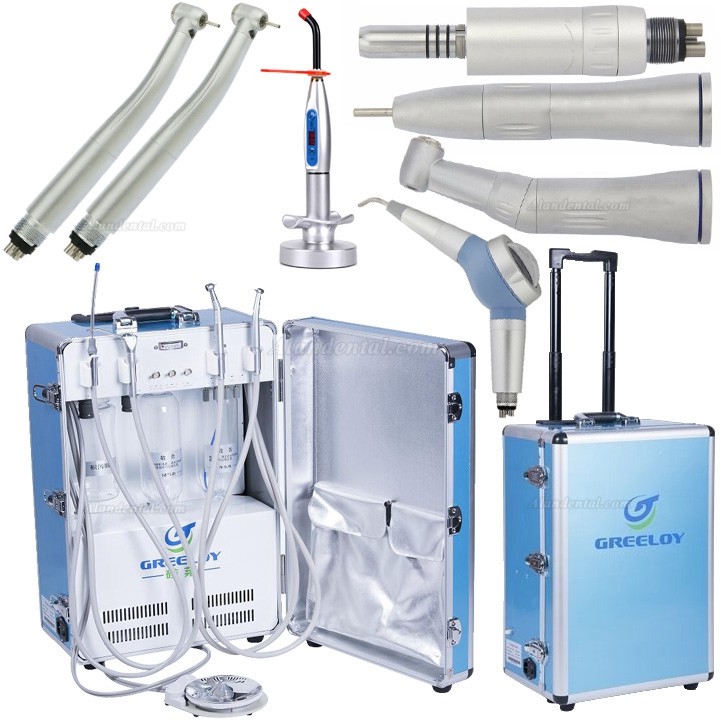 Greeloy® GU-P204 Dental Portable Turbine Unit
Features
1. Easy transported suitcase with pull-out handle and wheels, dentist may more the unit freely.
2. Compact astructure, self-contained bag for storage to save your space.
3. Consists of related operation system inside the dental treatment unit, such as air supply system, water supply system, suction and drainage.
4. Easy to set up and operate. Install the parts correctly and with correct power supply, control the unit with foot switch.
5. High quality motor with steady performance,solid box to ensure anti-fall, service time exceeds 20,000 hours.
6. Oil free motor without any lubricated oil, drainage bottle is convenient to remove and disinfect.
7.Warranty: 1 Year
Specification
Volt./HZ: 110V-240V 50/60Hz(right plug free to fit your country)
Power: 600W
Pressure: 0 -5Bar
Nonise:48dB
Dimensions: 430*320*630mm
Weight: 24KG
Options
High speed or low speed handpiece
Fiber optic handpiece tubing/Fiber optic handpiece
Portable dental chair with/without operation light, instrument/tra and cuspdor
Portable dentist stool
Led curing light
Ultrasonic Scaler handpiece
Dental Inner Water Spray Low Speed Handpiece Contra Angle Air Motor 2/4Holes
Inner water spray Pipe Straight handpiece
Model:internal spray nozzle, be applicable to W&H E-TYPE motor
Contra-angle Model: Push button type, internal spray nozzle, be applicable to W&H E-TYPE motor
Air motor Model: internal spray nozzle , be applicable to W&Hcontra-angle and straight handpiece
Specifications:
1. Ratio: E-type Low Speed Handpiece 1:1 Ratio, with Internal water Cooling System
2. Air Pressure: 245-392Kpa (2.5-4.0 kgf/cm²)
3. Water Pressure: 200Kpa (2kg)
4. Rotation Speed: 14,000-20,000 rpm
5. Chuck Type: Press button
6. Bur Applicable: Φ2.334-2.355mm (CA BUR CONTRA ANGLE & HP BUR STRAIGHT CONE)
7. Noise:≤60dB
Dental LED High Speed Handpiece Pana-Max 2/4 Holes
Features:
1.Low noise,Standard head
2.Triple water spray, LED handpiece integrate E-generator
3. 135°C Autoclavable
Technical :
Chuck Type: Push Button
Working pressure: 0.25 Mpa to 0.3 Mpa
Speed: 280,000-350,000R.P.M
Spray: Three water Spray
Bur size:Φ1.595-Φ1.600mm
Noise: ≤ 70 dB
Dental Hygiene Luxury Tooth Jet Air Polisher
Features:
Attractive design allows for dexterous handling & manipulation
Small and handy, compatible will all 4-hole turbine tube
360º rotation assures effective hidden tartar removal
Disperses evenly with no splashing
Specially designed to prevent backflow and blockage
Easy to clean and simple to maintain
Easy to replace of working heads
Technical:
Connection:4-hole
Water Pressure: 0.05MPa - 0.5MPa
Air Pressure: 0.2MPa-0.5MPa
Max. Waterflow: 30ml/min
Max. Powderflow: 2g-3g/min
Polisher powder diameter < 0.15mm
Packing list:
Air polisher*2
Cleaner Nozzle*4
LY® Dental Curing Light Wireless LED 1500mw Lamp
Features
1. Streamline Design for Dental Curing Light 1500mw X1
2. Detachable handle with 2200mAh battery
3. Light unit easy to operate
4. Three modes control with LCD display
5. Better charging with Human design To avoid the unintended Break
6. Sound Alert Feature
Specifications
Spectrum Range: 420-480nm
Power Unit: 24 x 200m
Weight: 220g
Battery: Lithiun ion Battery
Battery Capability: 2200mAh
Voltage: Worldwide used 100v-240v
Package With
LED curing light handle x 1
Curing light glass guide x 1
Light protect blatt x 1
Power charging x 1
English manual x1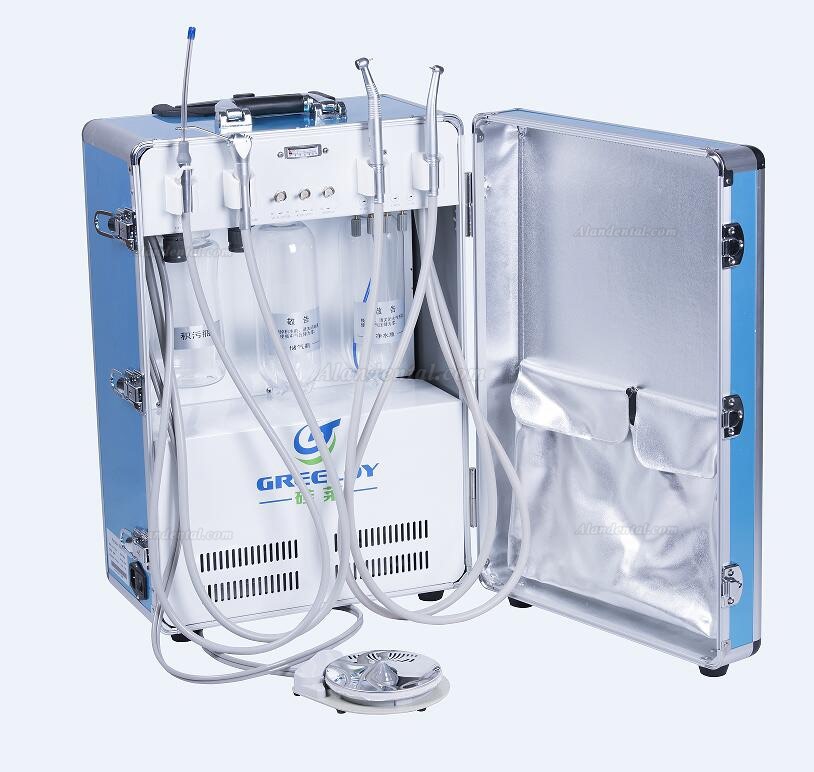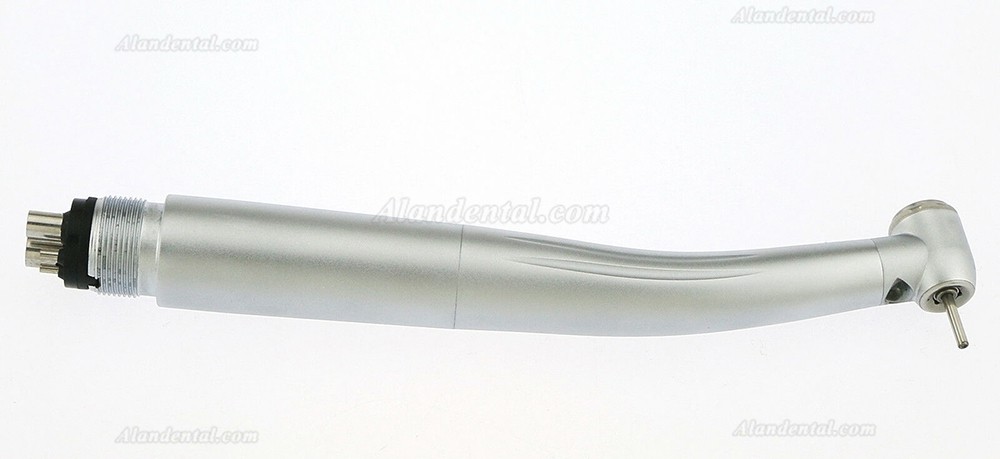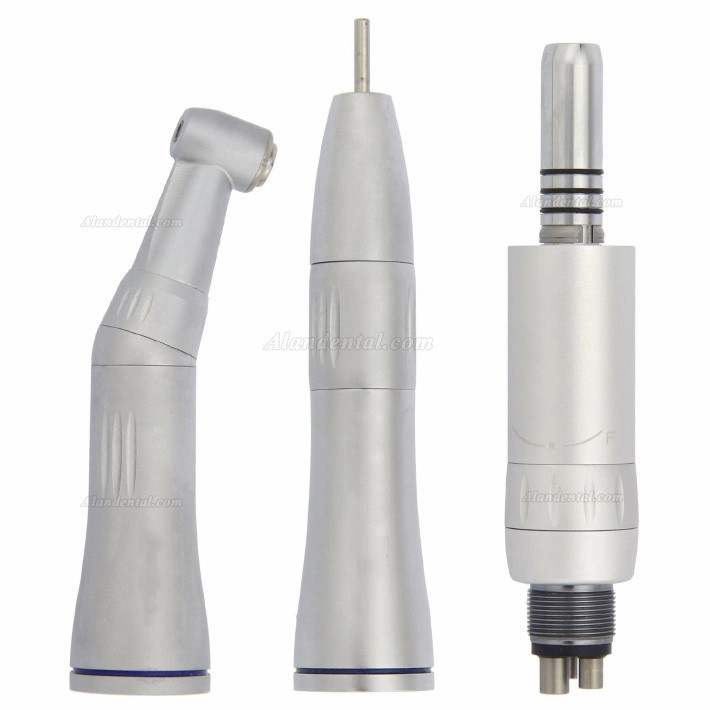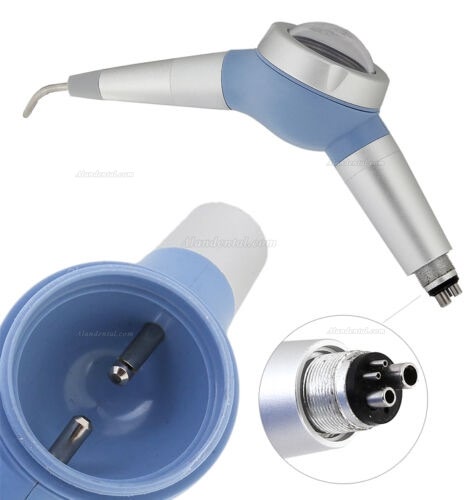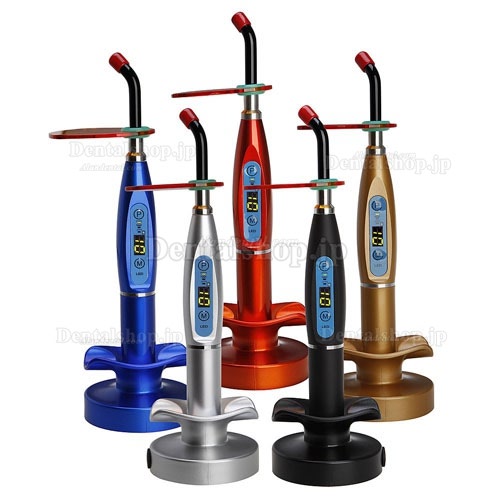 Contact Information:
Live Support: Chat with us online
Email: service.alandental@gmail.com
If you have any problem, please do not hesitate to contact us.
Shipment Note:
If your package shipped by Express Delivery, please give us a valid delivery phone number, and also a full and accurate shipping address.
How to Buy from Alandental?