Dental Wall-mounted 6-LED Light Oral Led Surgical Operating Lamp Shadowless
Specifications:
It has 22mm and 26mm two kinds of the interface of the lamp arm
Description of product:
This product is used for diagnosis, treatment and operation in the Department of Stomatology of the medical department.
Environmental requirements:
Storage transportation environment:
Temperature: -20 - 70
Relative humidity: 10-90%
Use environment:
Temperature: 5 -40C
Relative humidity: 30-80
Atmospheric pressure: 500-1060hpa
Technical parameters:
Input voltage: 12VAC + 20%
Frequency: 50/60Hz
Work rate: 8VA
Rated current: 800mA
Illumination: 8000-30000LUX
Color temperature: 6000 K
Spot size: 70*140MM (range 700MM)
Control method: inductive and manual switches

Two Operation methods:
1. Operating light has three active joints adjustment angle of use
2. The mouth light handle can be used with the user's request to change angle
3. Control method
Hand close to the sensor 50-120MM or so, you can control the mouth lights on or off.
Three Cleaning and disinfection
Oral light transmission cover can be used in the lens paper wipe.
Mouth light housing and handle can be used to clean the neutral detergent, alcohol or disinfectant wipe disinfection.
Four Installation methods
Connect the connecting plug and the connecting wire of the mouth light to the connecting plug connection, and then screw down the mouth lamp and the lamp arm with the M6 screw.
Power supply voltage: AC 12V±20%
Out power supply adapter: 110/220V 12V 8W
Spot size: 70*140mm(@700mm)
Lamp packing size: 40*32*14cm
Lamp Weight: 2kg
Lamp Arm packing size: 80*22*14cm
Lamp Arm Weight: 4kg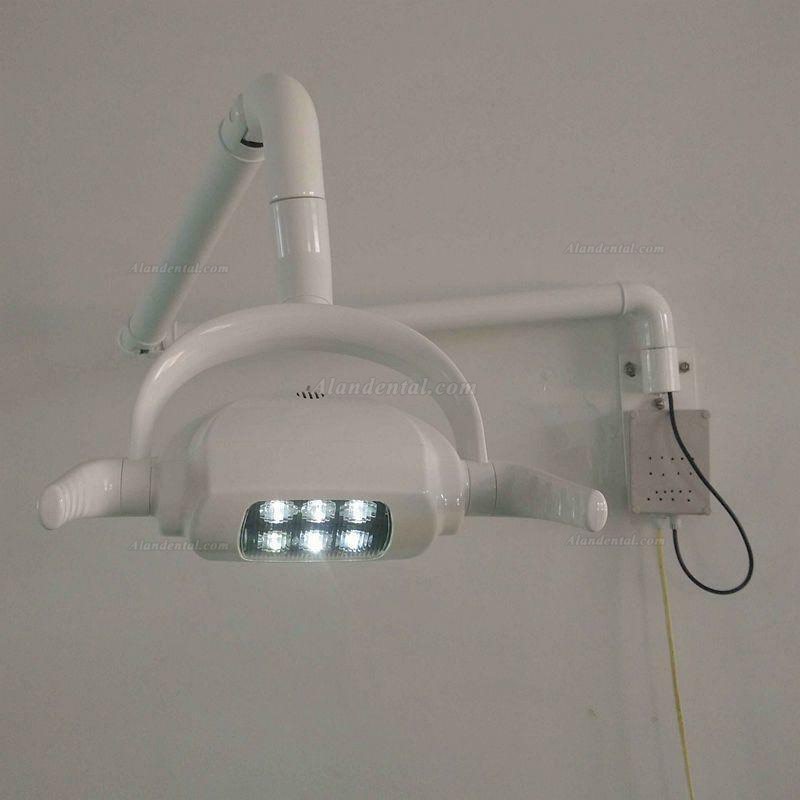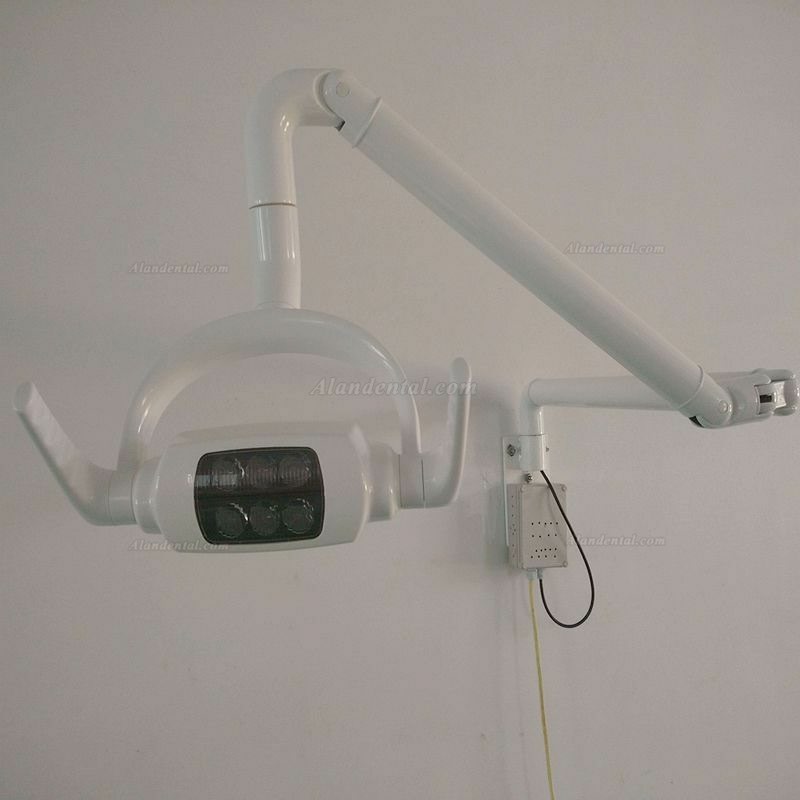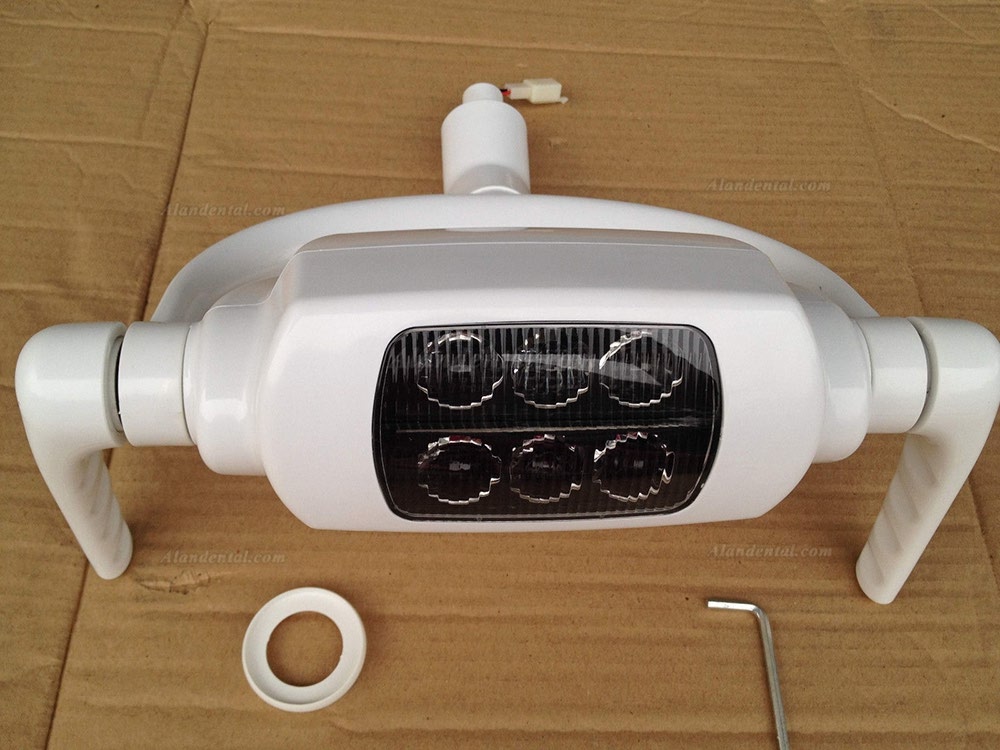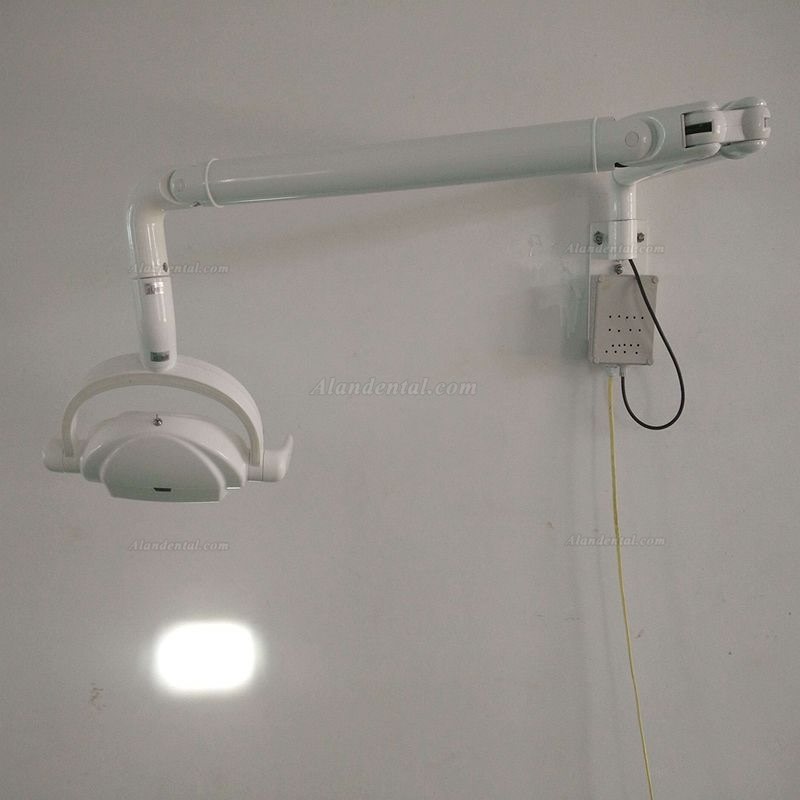 Contact Information:
Live Support: Chat with us online
Email: service.alandental@gmail.com
If you have any problem, please do not hesitate to contact us.
Shipment Note:
If your package shipped by Express Delivery, please give us a valid delivery phone number, and also a full and accurate shipping address.
How to Buy from Alandental?