Dental Teeth Whitening Bleaching Lamp 3*LED Light Color accelerator &2*Goggles
Feature:
1. Simple, light and handy molding design.
2.Freely to adjust to any angle position
3.Unique semi-circular head design, both arches whitened at the same time.
4. Led screen shows all the information. All the operation is so easy
5. There are three light modes: blue light; purple light; red light:
Blue light is for accelerating the gel decomposition. The normal whitening gel in the market is use the blue light.
Purple light, some of the special teeth whitening gel needs the purple light. If the gel doesn't ask for the purple light, we don't need use the purple light.
Red light can increase the activity of cells, promote cell metabolism, accelerate blood circulation, to eliminate the effect of inflammation of the treatment. After the whitening finished, if the guests feel a sense of pain, We can use the red light for 10~15 minutes, If no pain, no need to irradiation.
Technical:
Wave length Light Source LED Diode QTY(pcs) Power Function
460nm±20 Blue Light 6 30W General Bleaching
625nm±20 Red Light 4 12W Bleaching relax
395nm±20 Purple Light 4 4W H2O2+TiO2 gel bleaching
Total 3 14 46W Combined Effect
Packing list:
Main unit*1
Adaptor*1
Detailed manual*1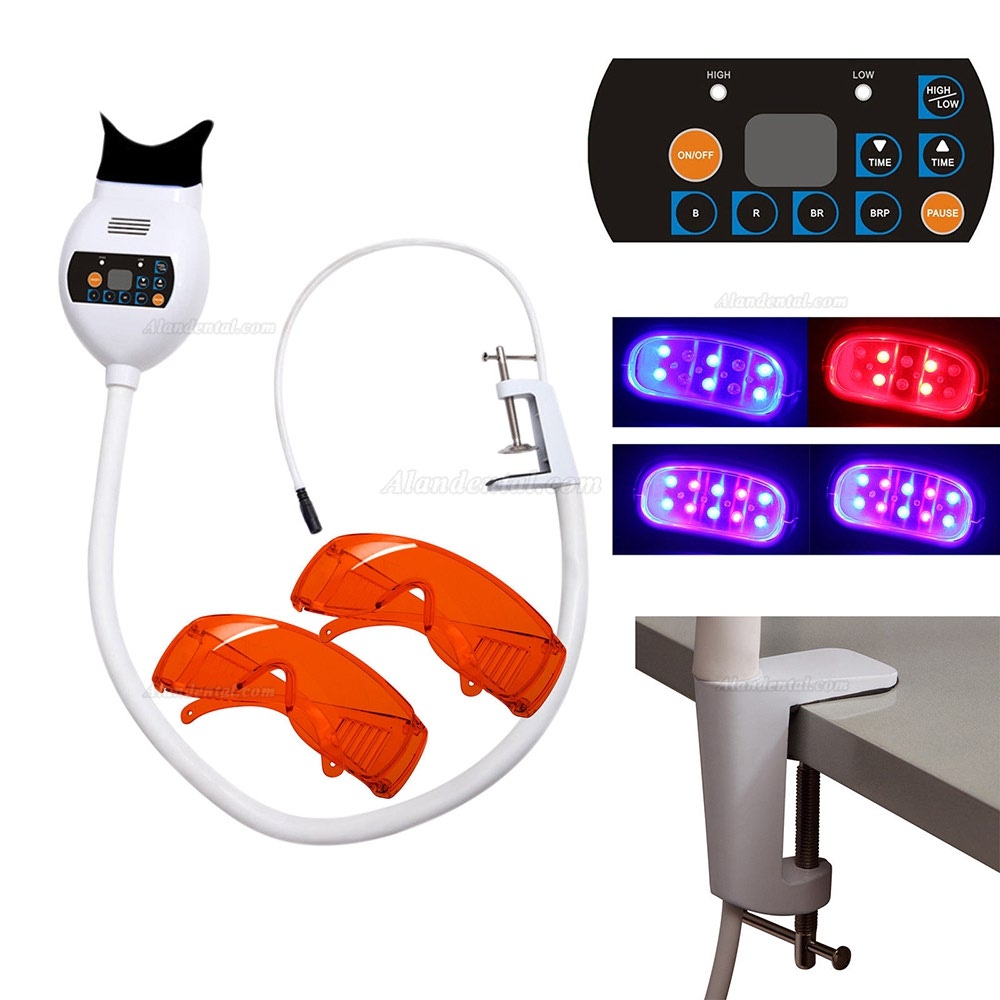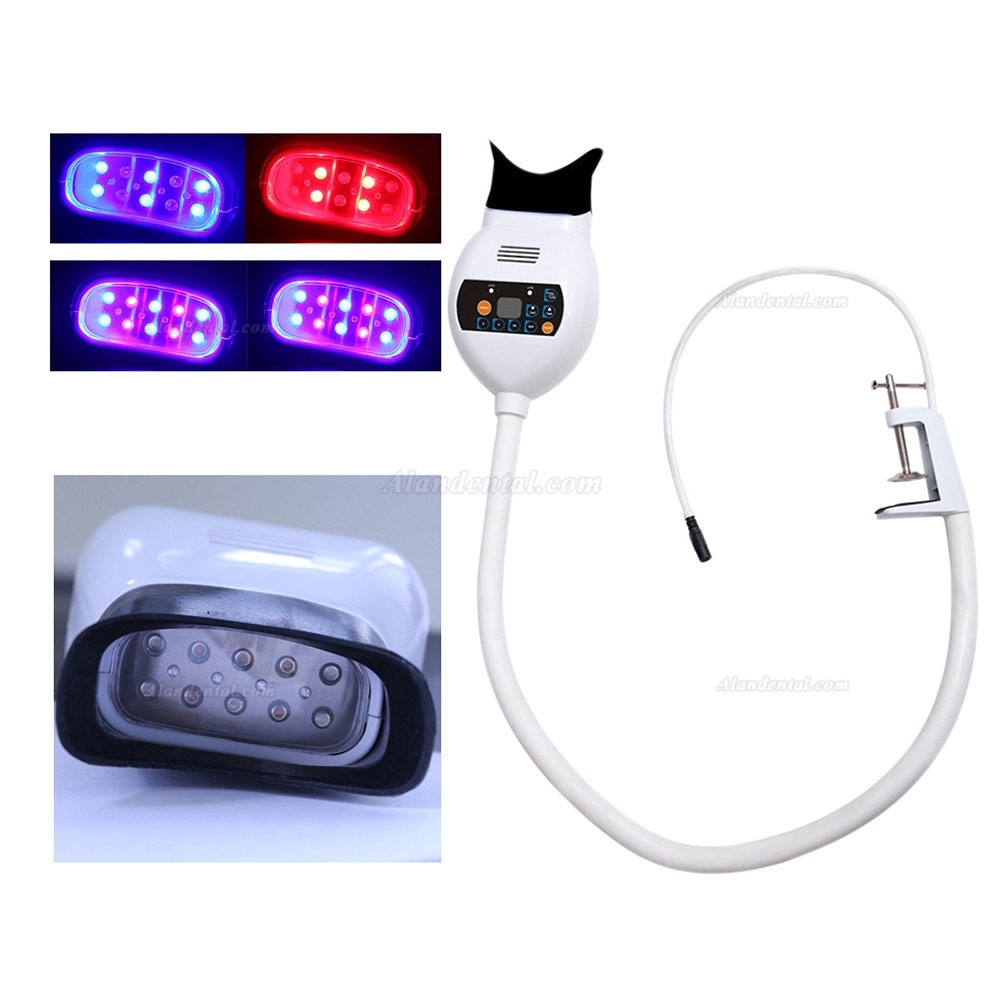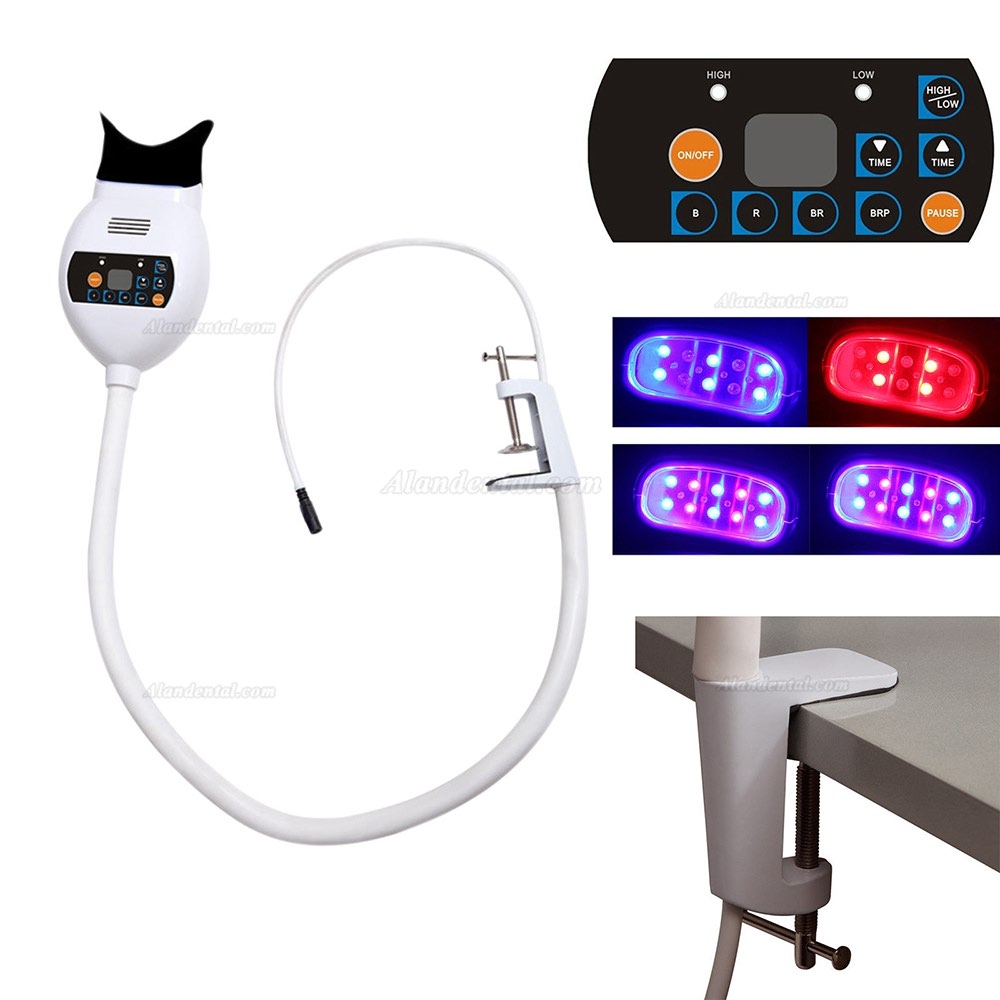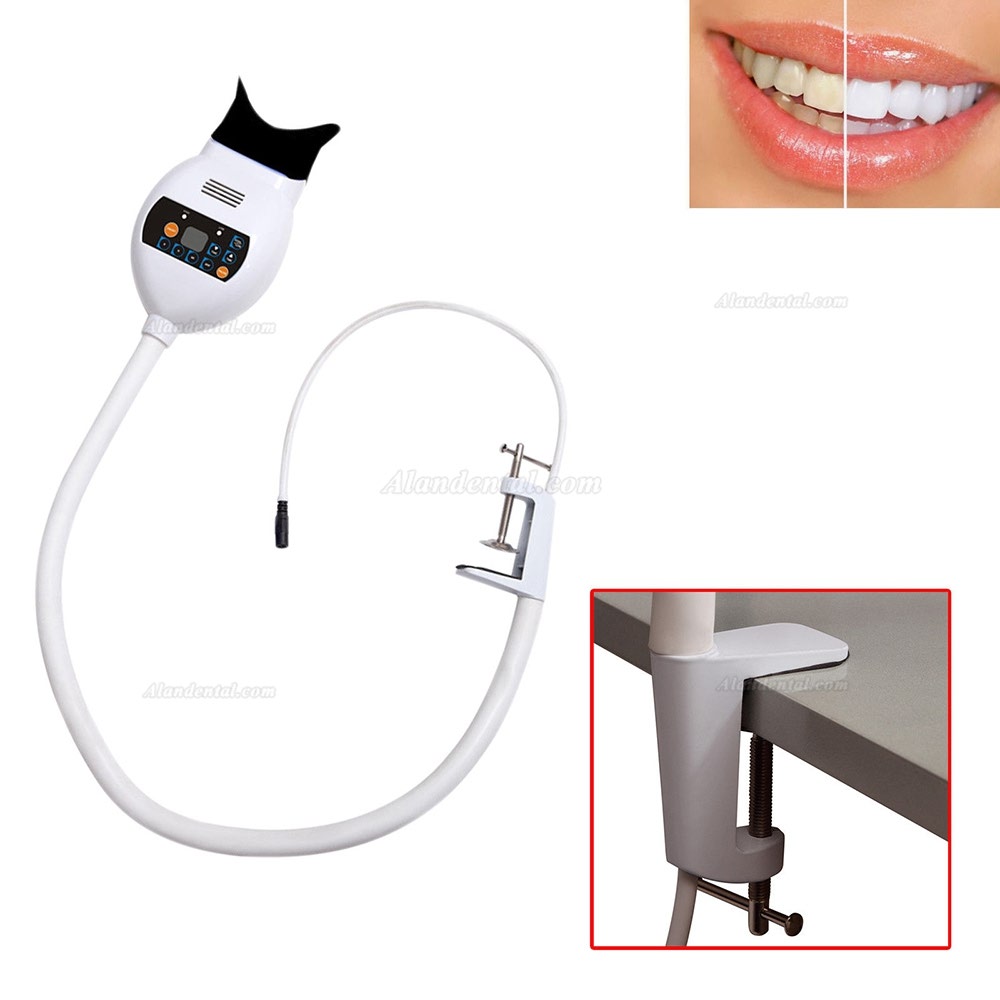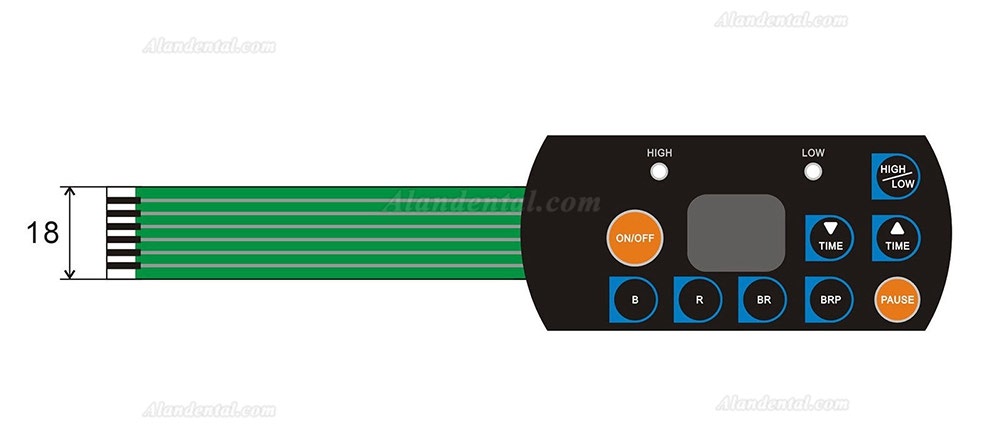 Contact Information:
Live Support: Chat with us online
Email: service.alandental@gmail.com
If you have any problem, please do not hesitate to contact us.
Shipment Note:
If your package shipped by Express Delivery, please give us a valid delivery phone number, and also a full and accurate shipping address.
How to Buy from Alandental?