Dental Radiation Protection Thyroid Collar
Protects thyroid radiation protection for effective protection of the neck, specially designed for protection against X-ray and γ ray. The equivalent of lead is 0.35 mm. Generally lead equivalent of 0.5 mm were chosen for the against the γ rays.
SKU: KH-L-003-0.5 is for 0.5mmpb.
SKU: KH-L-003-0.35 is for 0.35mmpb.
Features:
With this protects thyroid, make sure against radiation at the thyroid.
It can be independent or integral with the deck.
Quick Velcro closure for simplified use.
It is comfortable and does not inconvenience your movements or breathing.
It is very durable and easy to wash.
With protections equivalency 0.35 mm or 0.5mm.
Color

The default color is # 2 (blue) in the photo above, if you want other colors, thank you to tell us the No. of color by email to customer service for help.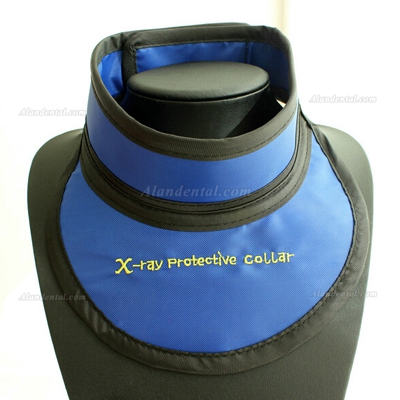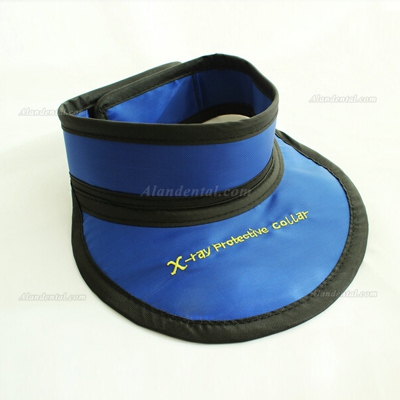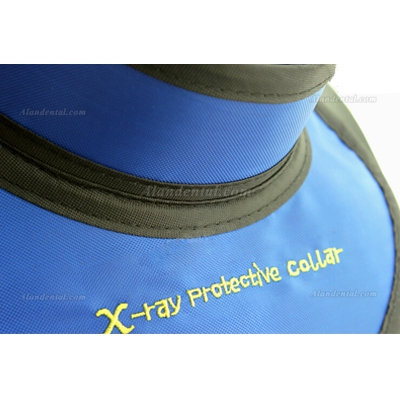 Contact Information:
Live Support: Chat with us online
Email: service.alandental@gmail.com
If you have any problem, please do not hesitate to contact us.
Shipment Note:
If your package shipped by Express Delivery, please give us a valid delivery phone number, and also a full and accurate shipping address.
How to Buy from Alandental?