Dental Implant Study Analysis Demonstration Teeth Model with Restoration PINK
This Demonstrative Implant Model & Fixed Prosthetic on Implant. Explains the importance of Insertion of the Implant for Correct Prosthetic Reconstruction on Implant to avoid compromising of adjacent Teeth. Used in dental schools in educational programs, demonstrations, and student study. Excellent for Dental offices for patient's demonstrations and also for legal presentations. Dental Implant Model, made specifically for Dental Schools Programs to teach Students understand Dental Implants procedure, pathologies & techniques to repair, Implants Training, Experience. Implant Training Model for practicing students in Dental Schools and Colleges.
Features:
2 Single Implants, 3 unit Bridge
Impacted tooth within the jaw
3 unit Maryland bridge
Gingival recession
(sensitive teeth)
Plaque Build Up
(Bleeding) Gums
Root Caries
Anterior Single Implant
1 Crown
3 Unit Bridge
Crown Preparation
Removable Single Crown
Esthetic Veneer on the
labial surface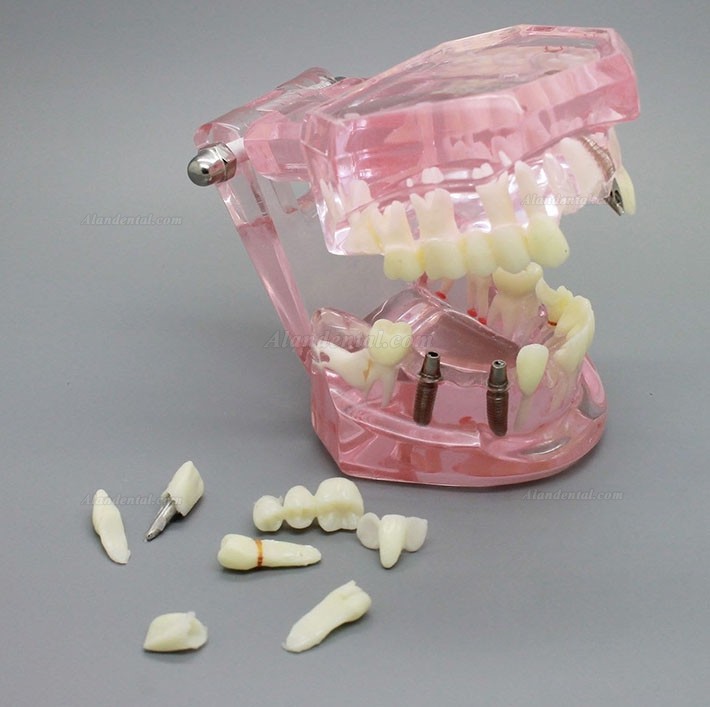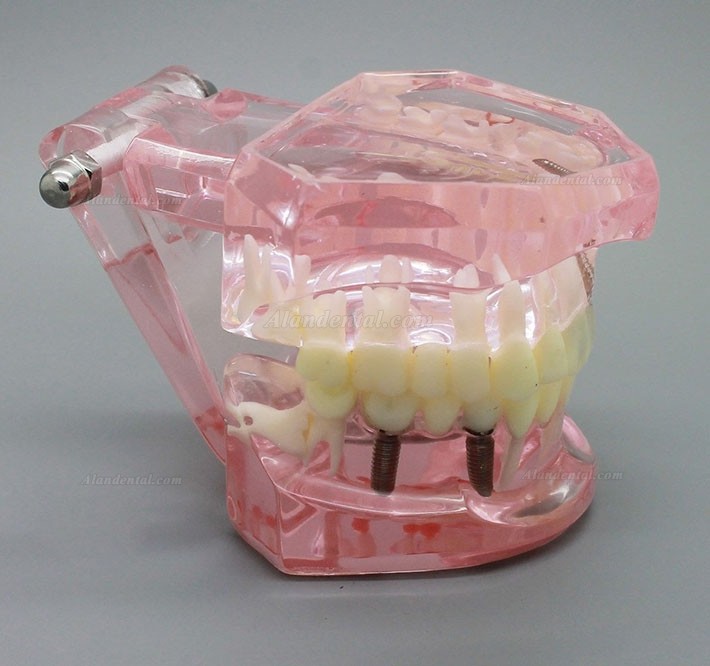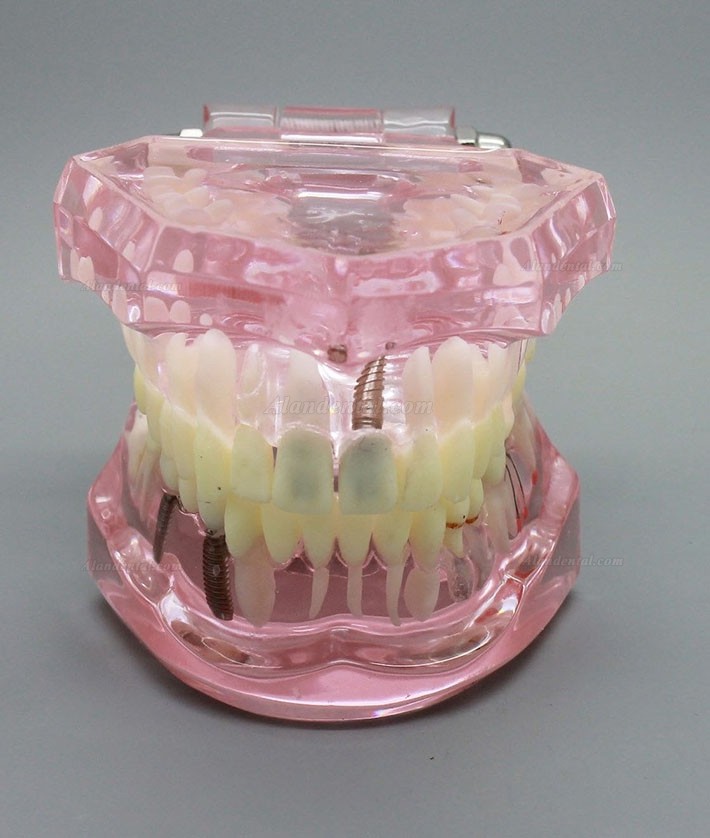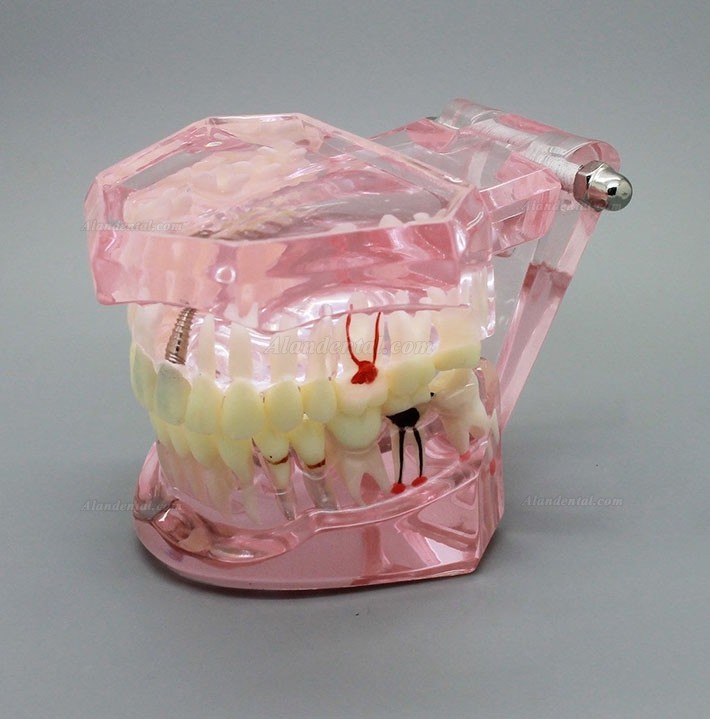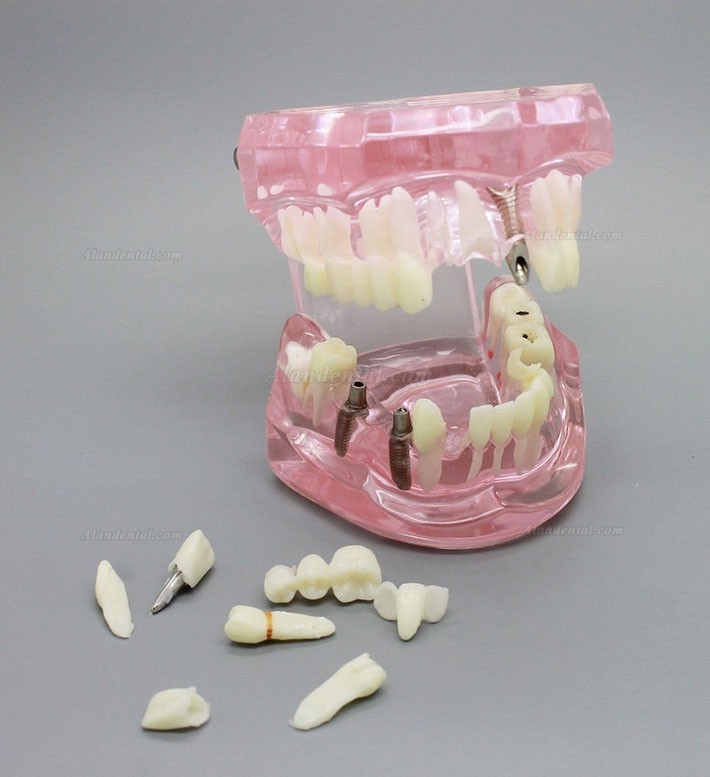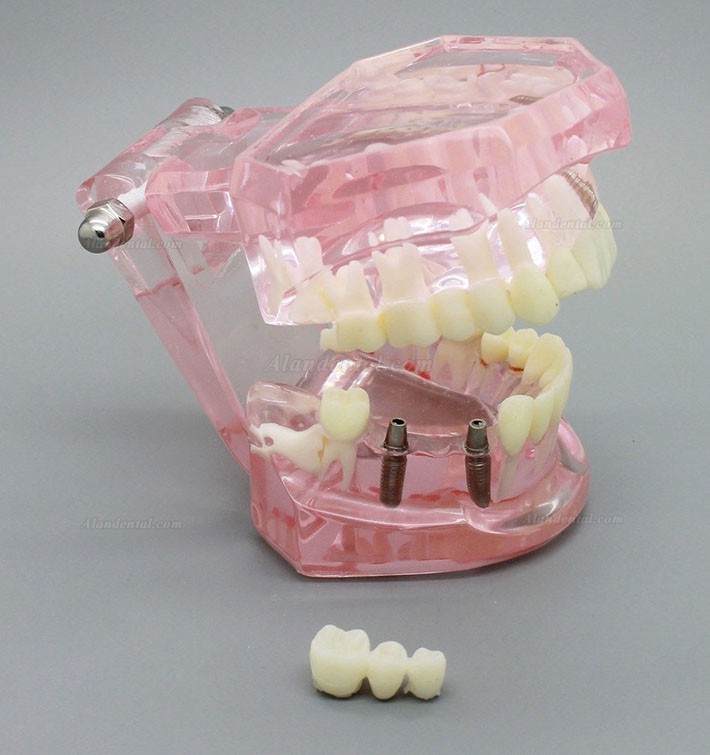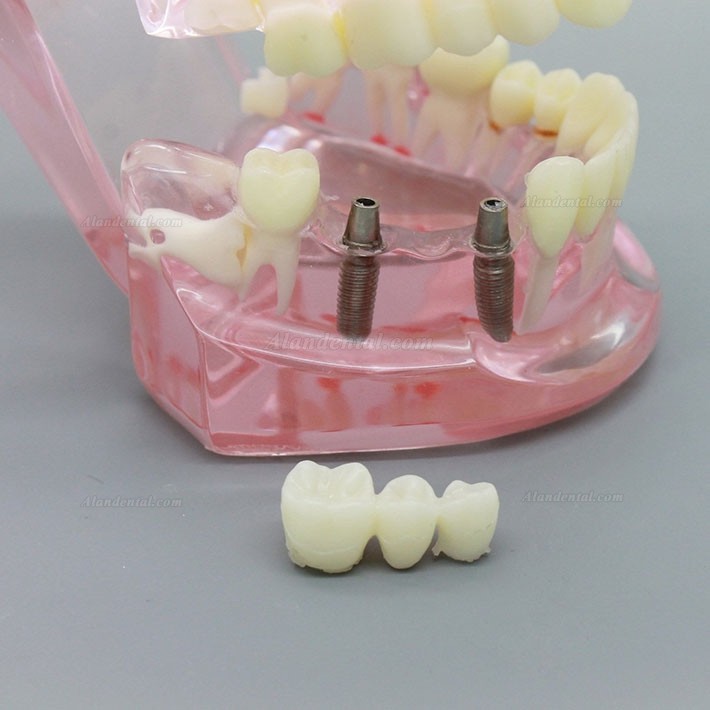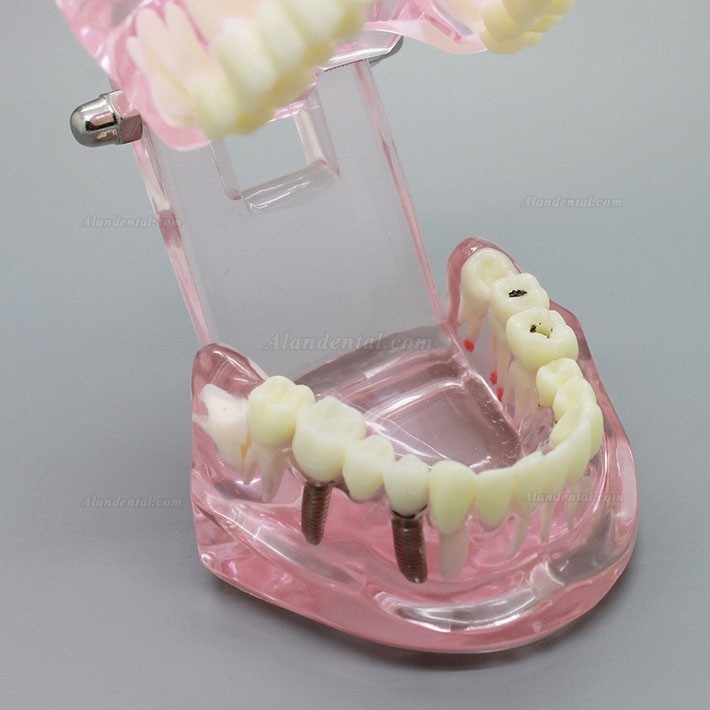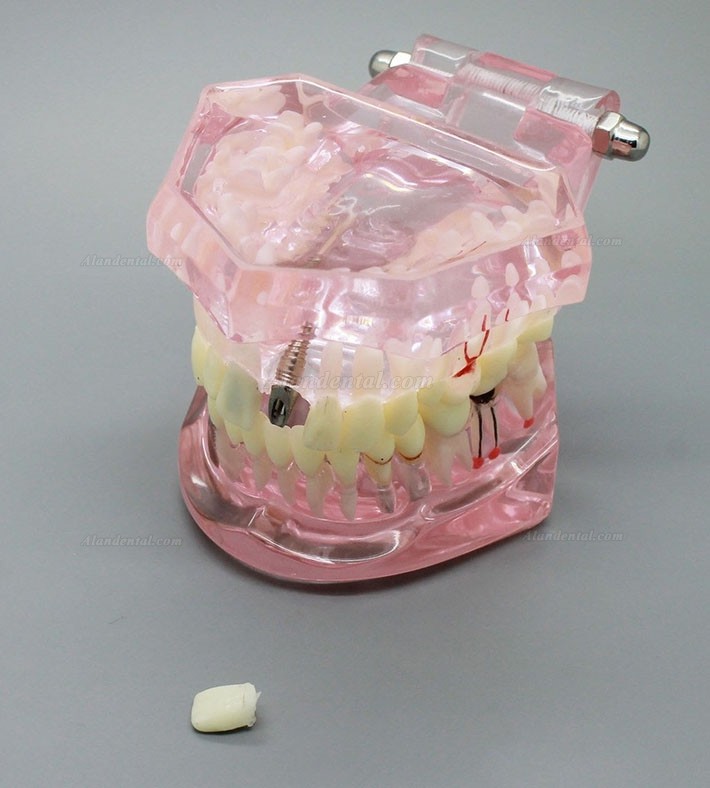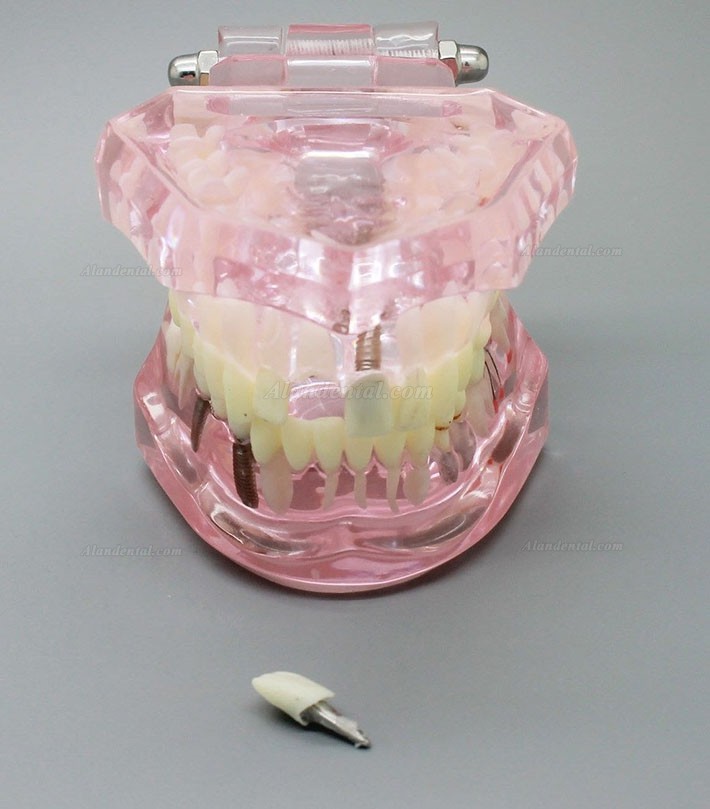 Contact Information:
Live Support: Chat with us online
Email: service.alandental@gmail.com
If you have any problem, please do not hesitate to contact us.
Shipment Note:
If your package shipped by Express Delivery, please give us a valid delivery phone number, and also a full and accurate shipping address.
How to Buy from Alandental?