Dental Class N Sterilisator Steamer Autoclave Sterilizer Machine TR250n 17/20/23 Liters
Product Description
VORY CLASS N AUTOCLAVE
1. Based on Europe Class N standard, installed with wrapped and unwrapped system, both of them have the choice on 121 and 134℃
2. Sterilizing were controlled by computer, most suitable for the dept of Stomatology, Ophthalmology, Surgery and Lab.
3. With safety system: safety valve, manual door lock, error self-test and overheat protector.
4. The chamber were made by special Stainless Steel #304, working pressure from-0.9bar to 2.3 bar.
5. The bracket installed with 3 sterilizing plate.
6. Quick sterilizing process in 15-30 minutes(depend on the temperature)
Main Features
Sterilization Class C:LASS N
Sterilization Temperature:121°C, 134°C
Sterilization Time:25mins/6mins
Control Precision Temperature:1°C, Pressure: 0.1bar
Tray Rack:5-layer tray rack with 3 trays
Operation Temperature:5-40°C
Water Supply Manually:0.8-1L
Noise:<50db
Water consumption in one cycle:0.2L(min)0.3L(max)
Chamber volume:18L(Φ250×350mm)
packing size:540*430*450mm
Working Pressure/Temperature:1.10~1.30bar/121 ~122 °C°C;2.10~2.30bar/134 ~135 °C°C
Chamber:Medical stainless steel 304, Max working pressure: 2.3bar, Main Working
pressure:-0.9bar, Max temperature: 145°C
Safety System Relief valve(safety valve), Hand lock door, Pressure and temperature over load protection,Aalarm system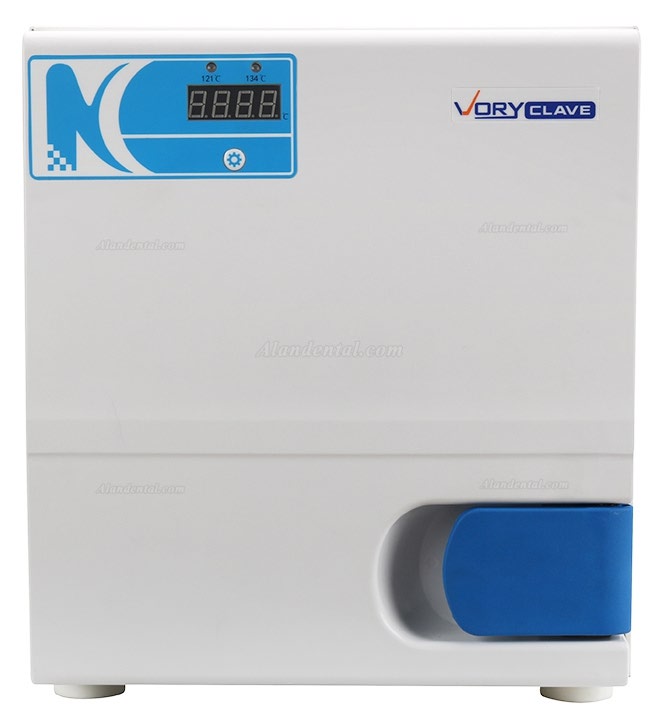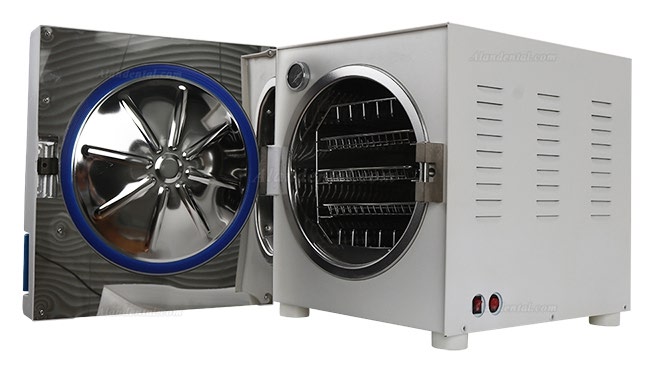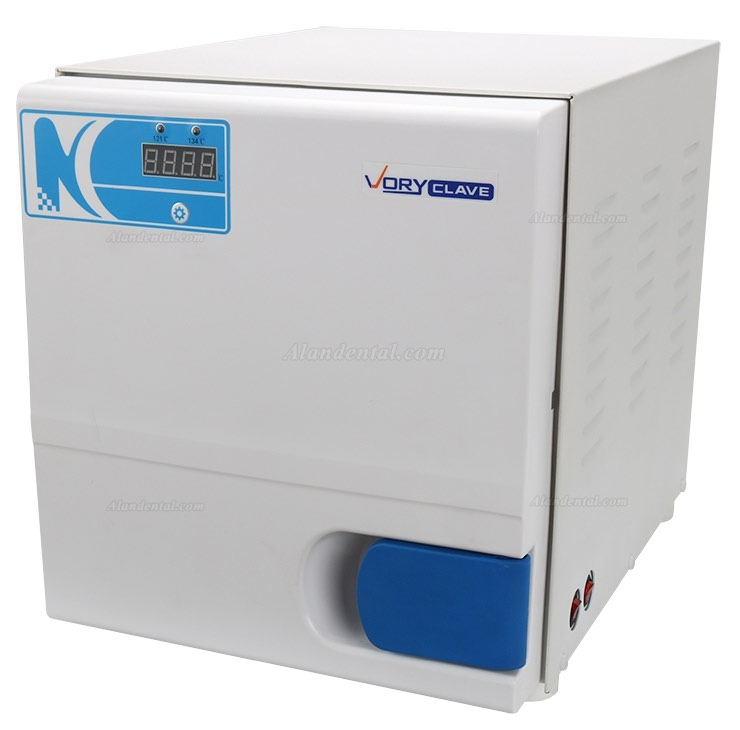 Contact Information:
Live Support: Chat with us online
Email: service.alandental@gmail.com
If you have any problem, please do not hesitate to contact us.
Shipment Note:
If your package shipped by Express Delivery, please give us a valid delivery phone number, and also a full and accurate shipping address.
How to Buy from Alandental?