Dental Alumina Air Abrasion Polisher Microetcher Sandblasting Sandblast Guns 4H (with cooling function)
Description:
This model has an independent cooling system that can be directly used for local micro-roughening of the oral cavity under cooling water (the water source is provided by the dental chair and the sand powder is controlled by the handle)
Alumina blasting guns have proven to be the most valuable tool in the dental field due to their effectiveness, powerful effects and a wide range of applications.
Features & Benefits:
1. He has a cooling function that separates the water pipe from the powder tube to reduce powder splash.
2. High quality stainless steel structure, solid and durable,Easy to use, quick and light in appearance。
3. High-temperature and high-strength engineering material sand tanks to ensure a firm grip structure。
4. European machinery fine processing technology, high surface finish, easy to clean, more suitable for high temperature and high pressure sterilization。
5. The design is ergonomic and the assembly tolerances are accurate, which can effectively improve the service life and accuracy of the product。
6. The sand jar can be used as a handle grip, which is comfortable and convenient. As a sandblasting powder container,the wall of the jar is dense, preventing the intrusion of moisture and other pollutions。
7. The nozzle can be rotated design, any position can be accurately sprayed。
8. Convenience and gas connection。
9. Precise blasting direction and range。
10.European quality, accurate tolerances, seamless structure, and prevent loose parts from falling off。
11. This product can connect with global 4 or 6 hole teeth chair。
12.The surface of the metal composite material, crow porcelain, Orthodontic brackets and brackets,fiber post, inlay surface。
13. Sandblasting head can rotate 360
Technical specifications:
-100% brand new and high quality
Air pressure: 3-6 kgf/cm2
Sandblasting powder: 90μm
Sandblasting hole distance: 0.4mm
Tip: 360° rotation
Sterilization: 135° high temperature autoclave °
Applications:
1. Extra-oral application: used for bonding front surface cleaning and micro-roughening treatment.
- metal / porcelain crown
-Fiber pile
- inlay / onlay
-Maryland Bridge
-Orthodontic brackets and brackets
- remove the original bonding layer cement before secondary bonding
-metal casting prosthesis defect detection
2. Intraoral application: surface micro-roughening in the treatment of porcelain or resin restoration defects.
Package Included:
Alumina blasting gun*1
Powder can *1
Nozzle*2
Wrench*1
Instruction manual*1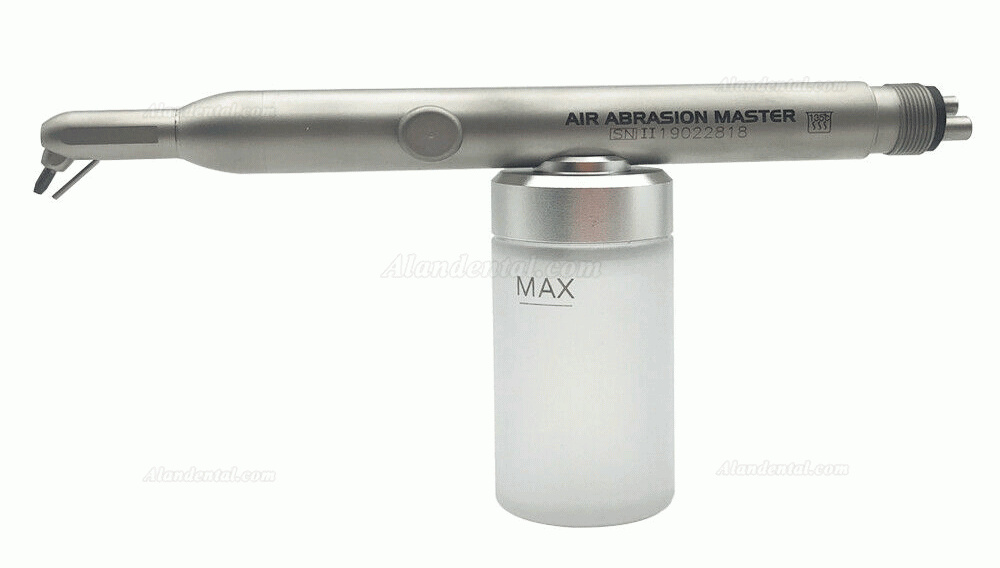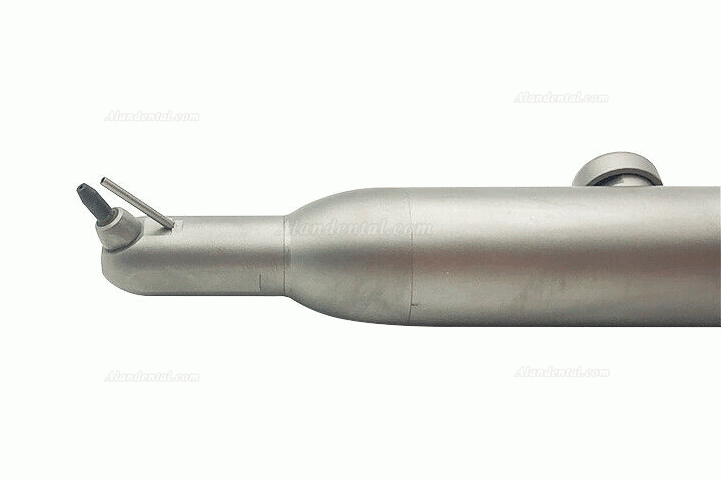 Contact Information:
Live Support: Chat with us online
Email: service.alandental@gmail.com
If you have any problem, please do not hesitate to contact us.
Shipment Note:
If your package shipped by Express Delivery, please give us a valid delivery phone number, and also a full and accurate shipping address.
How to Buy from Alandental?