Davnvile Microetcher II Style Dental Sandblasting Sandblaster Unit 4 Hole TINY
Features:
1.Easy to use, quick and light in appearance
2.This product can link with global 4 or 6 hole teeth chair.
3.Product use for:to increase viscosity of the touch surface , roughening the surface of compound material metal ,porcelain crow,fiber post,inlay surface.
Specifications:
1.Link way:4 or 6 hole teeth chair general autoclavable.
2.Opertion air pressure:0.3Mpa-0.4Mpa
3.Sand amount:1.5g/min-3.59g/min
4.Blasting hole:Φ0.5mm
5.Blasting head can rotate to 360°
Caution: You must check if there is remaining water in the handpiece cable before installation.If there is, you must dry it firstly, then install it.
Recommended powder
We recommend a particle size of 30 to 50 μm high purity powder (99%+).
It's easy for the powder to absorb moisture from the air , It would cause agglomeration, resulting in performance degradation. After install the powder, you should closed the cover of the bottle immediately to make sure its tight cover.
The dry powder should flow freely, the wet powder does not flow easily or lumps.
Extraoral application
For surface cleaning and micro-roughening treatment before pasting metal/Porcelain
Fiber post
Inlay/Onlays
Maryland bridge
Orthodontic bracket
Removing the cement in the original adhesive layer before second pasting
Cast metal prosthesis defect detection
Application in oral
In the repair treatment, micro roughen surface of porcelain or composite.
Package Included:
1*Handpiece
1*powder jar
1*Steel Needle
1*mini wrench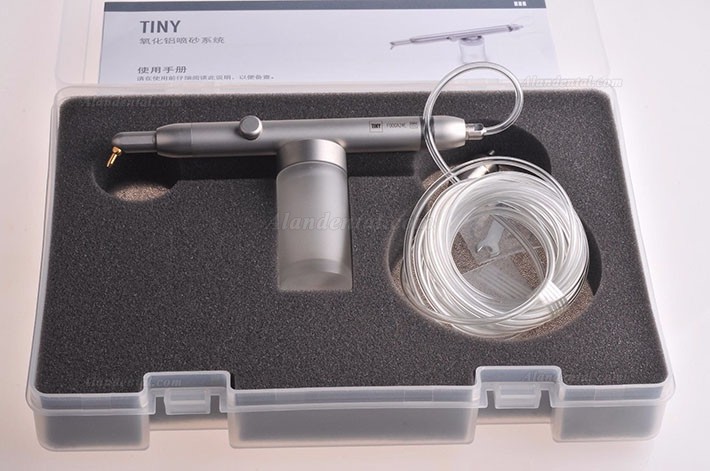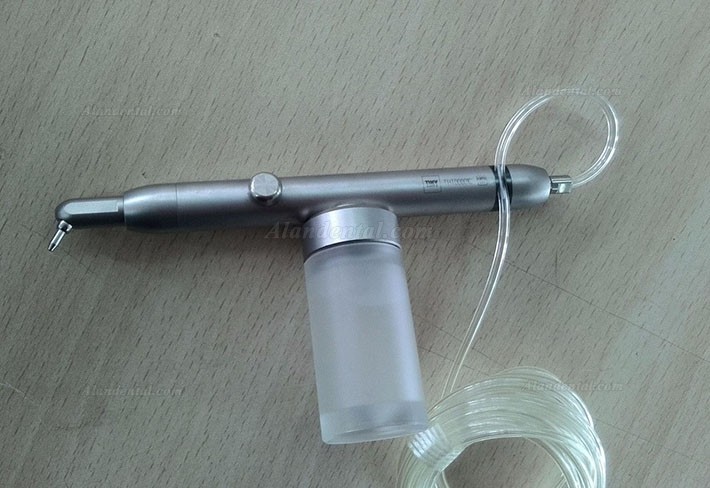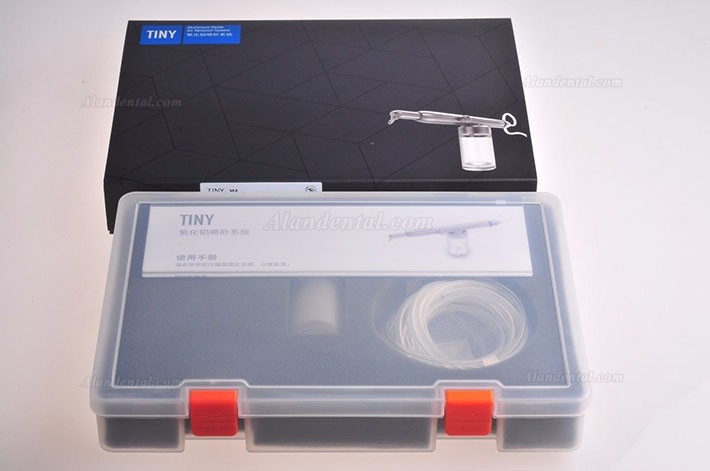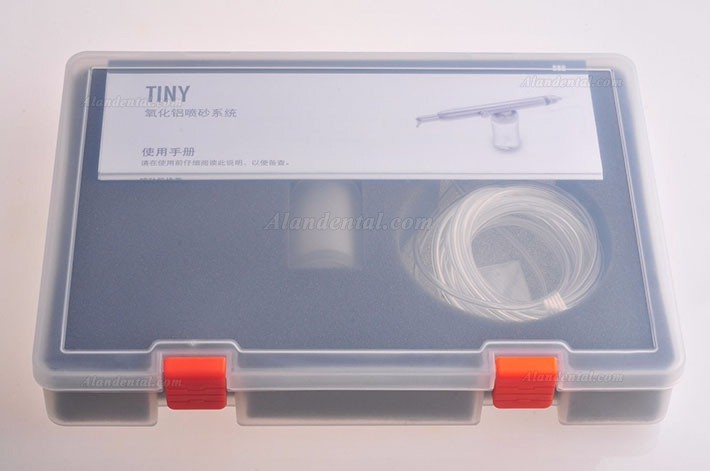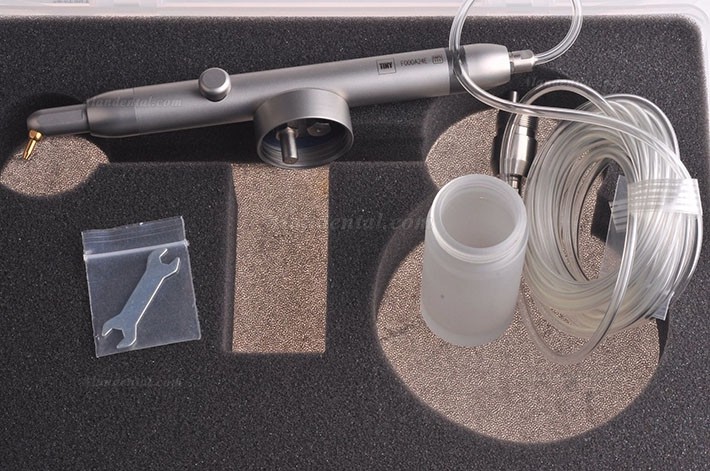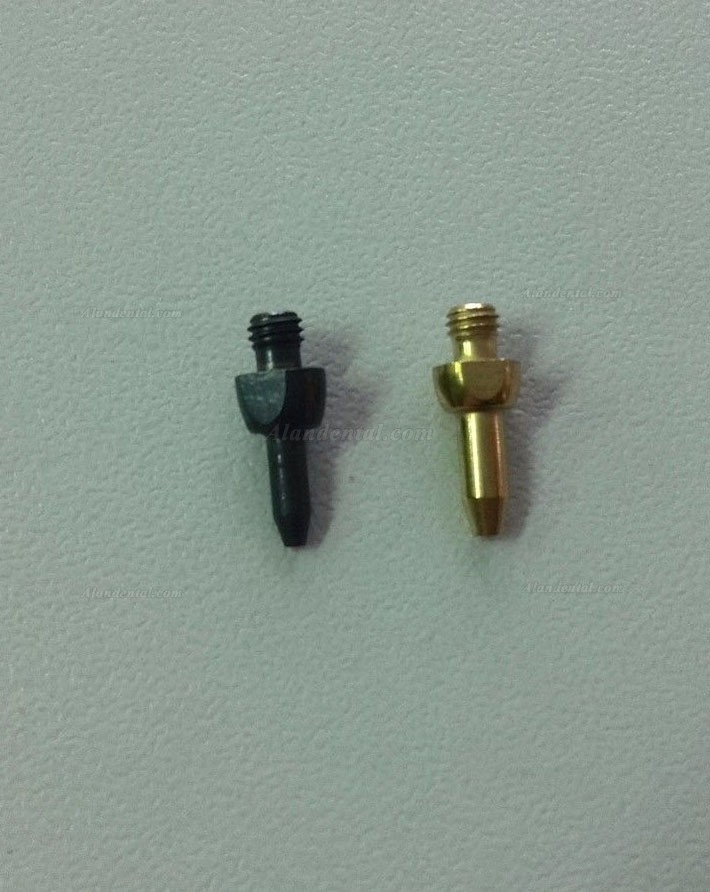 Contact Information:
Live Support: Chat with us online
Email: service.alandental@gmail.com
If you have any problem, please do not hesitate to contact us.
Shipment Note:
If your package shipped by Express Delivery, please give us a valid delivery phone number, and also a full and accurate shipping address.
How to Buy from Alandental?