CONTEC BC300 Semi-auto Biochemistry Analyzer,Blood glucose,Blood lipids 3 modes
Introduction
The device measures biochemical indexes by analyzing blood and other body fluid, then combines with other clinical information, to help diagnose disease, evaluate organs function, identify disease gene and determine the norm for future therapy.
Function
1)Based on Linux operating system, color graphical interface. Operate by touch screen, function keys or external USB mouse, keyboard.
2)Optional measurement methods (End point, Two-point, kinetics, double wavelength, etc.) and calculation methods (factor, linear regression, nonlinear regression, etc.).
3)Store 500 test items and 10000 test results, with multiple print modes and reports.
4)Each item can be set quality control of two batch No. Automatically statistic and draw QC chart, store QC data and chart within one year, which can be checked and printed.
5)Auto-dormancy for the lamp to prolong its life.
6)Power-off protection function: automatically save measurement results.
7)Self-check function: alarm for light path, liquid path and mechanical components failure.
8)Standard communication interface, convenient for data transmission and processing.
Performance
1)Absorbency range: -0.3-3.0Abs
2)Resolution: 0.001Abs(display), 0.0001 Abs(internal calculation)
3)Light source: Halogen lamp
4)Wavelength: 340, 405, 510, 546, 578, 620nm + 2 free positions
5)Stability: ≤0.005A/30min
6)Half-bandwidth: ≤12 nm
7)Temperature control: room temperature, 25℃, 30℃, 37℃
8)Temperature accuracy: ±0.1℃
9)Colorimetric cell: 30μl quartz flow cell
10)Sample volume: 0~6000μl
11)Cross contamination: ≤1.0%
12)Storage: 500 test items, 10000 test results
13)Interface: standard RS232 interface, 4 USB interfaces, Ethernet interface
14)Display: 7″color LCD(800*480)
15)Print: built-in thermal printer or connect external printer
16)Processor: embedded high-speed processor
17)Power supply: 100VAC~240VAC, 50/60Hz
Accessories
1)A recording paper
2)Two fuses
3)A power cord
4)A halogen lamp
5)A pipette
6)A pump pipe
Physical characteristic
1)Dimension: 410mm(L)×340mm(W)×150(H)mm
2)Weight: 6 Kg
3)Working environment
4)Temperature: 10℃~30℃
5)Relative humidity: ≤80%
6)Atmospheric pressure: 860hPa~1060hPa
7)Transportation and storage:
8)Temperature: -40℃~55℃
9)Relative humidity: ≤95%
10)Atmospheric pressure: 860hPa~1060hPa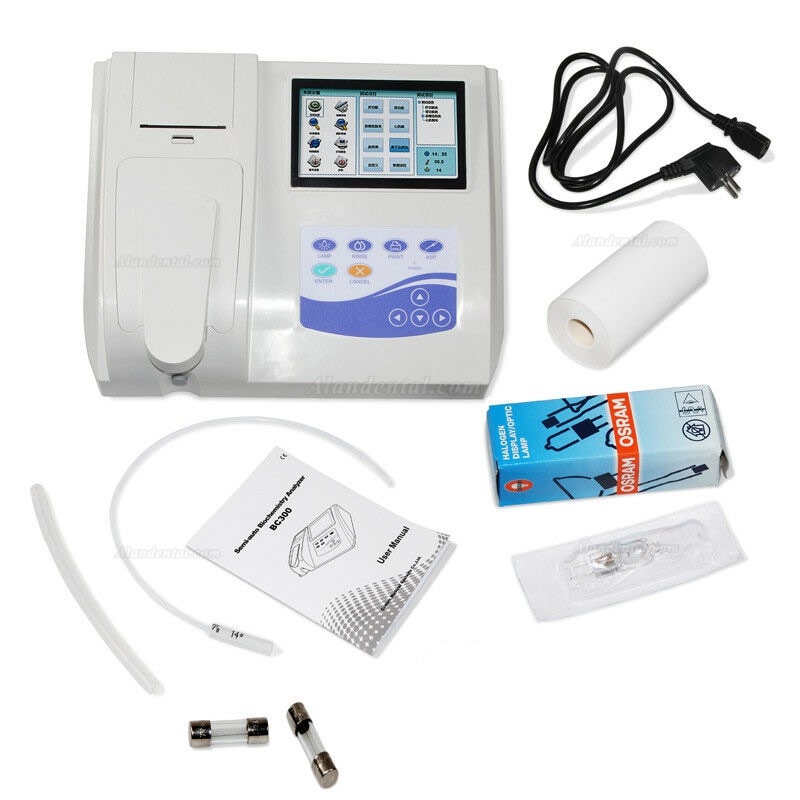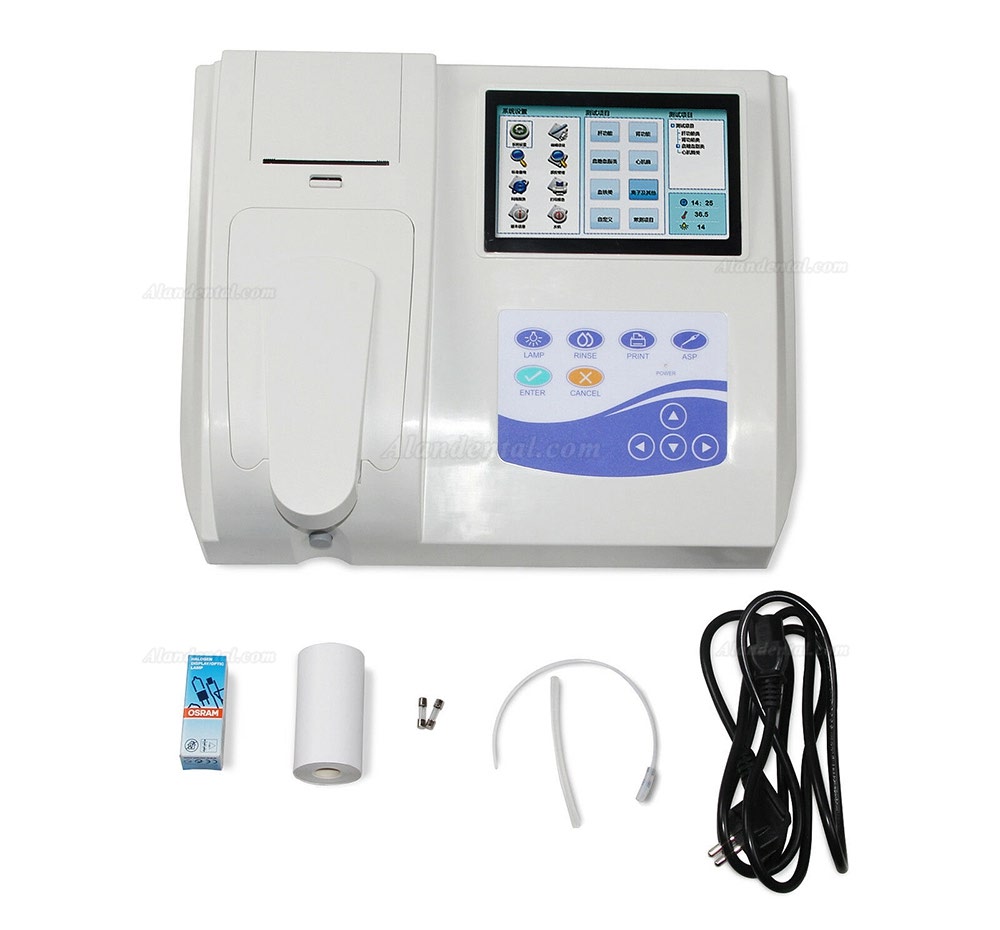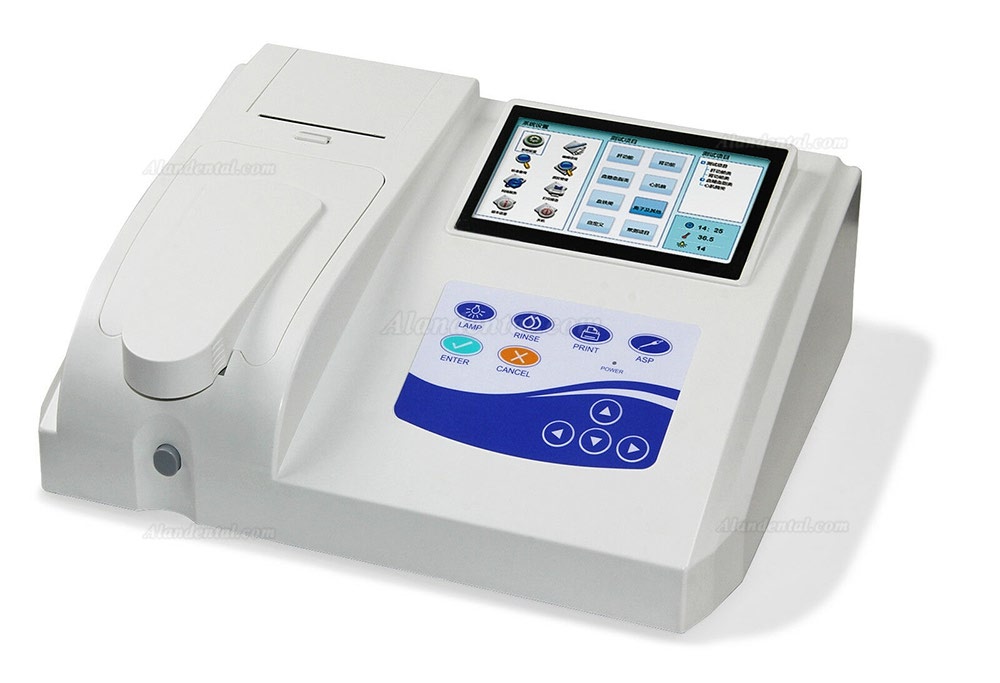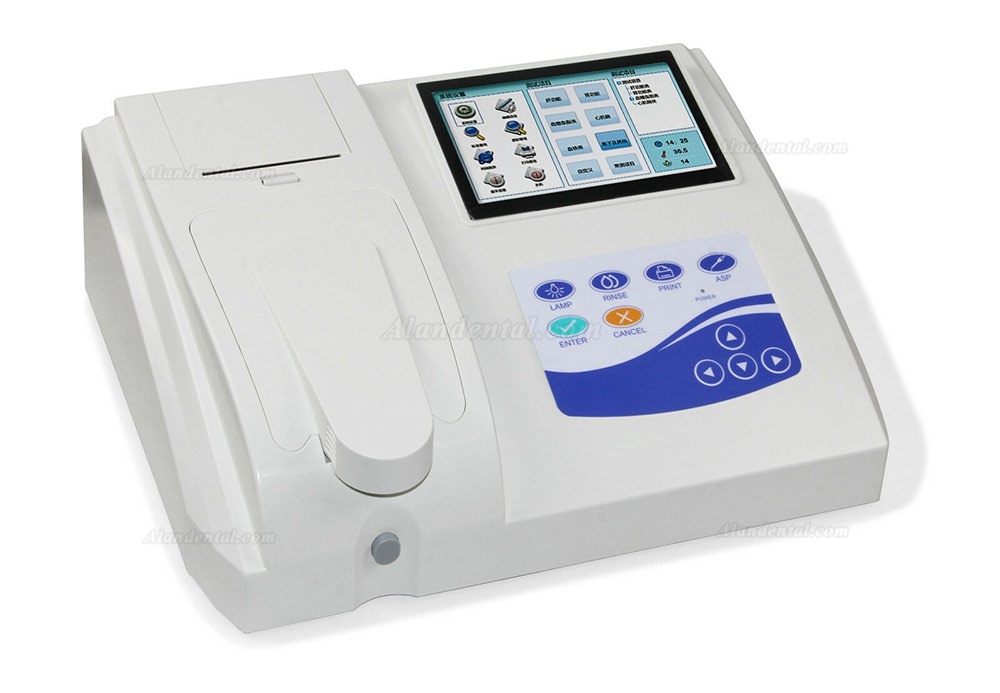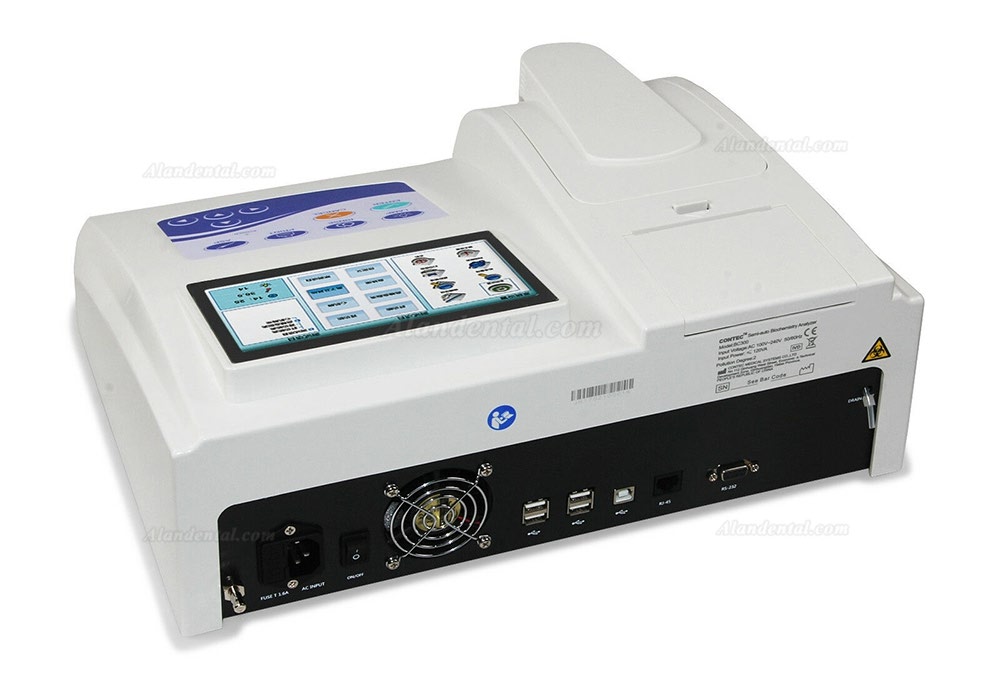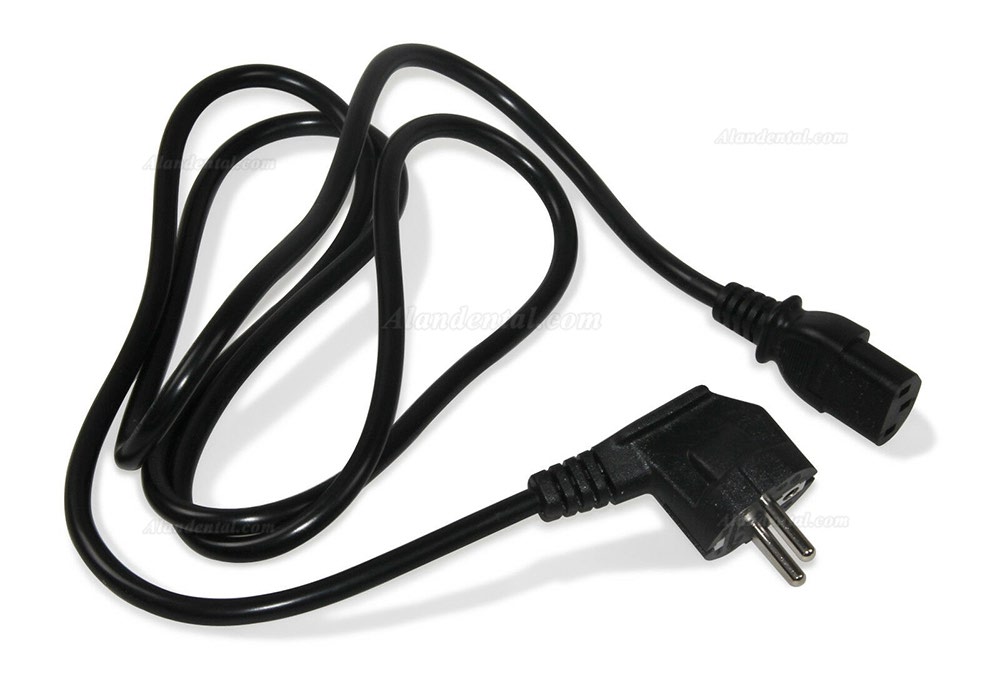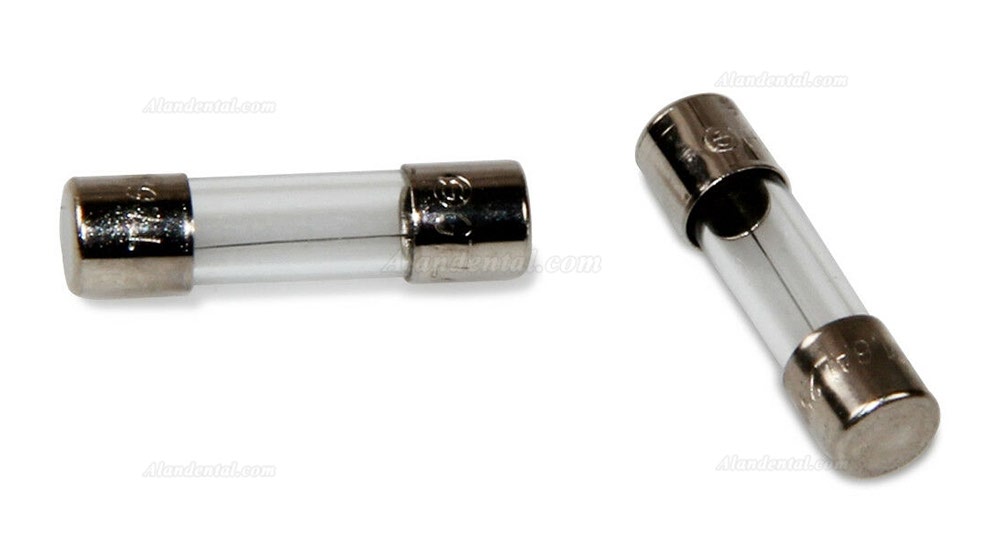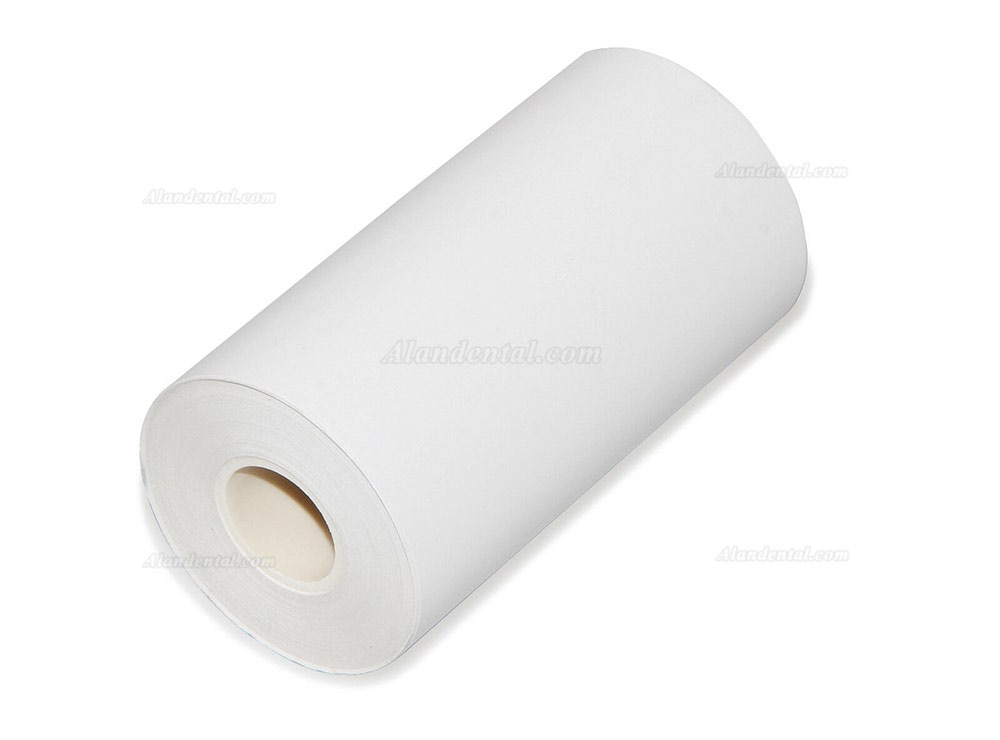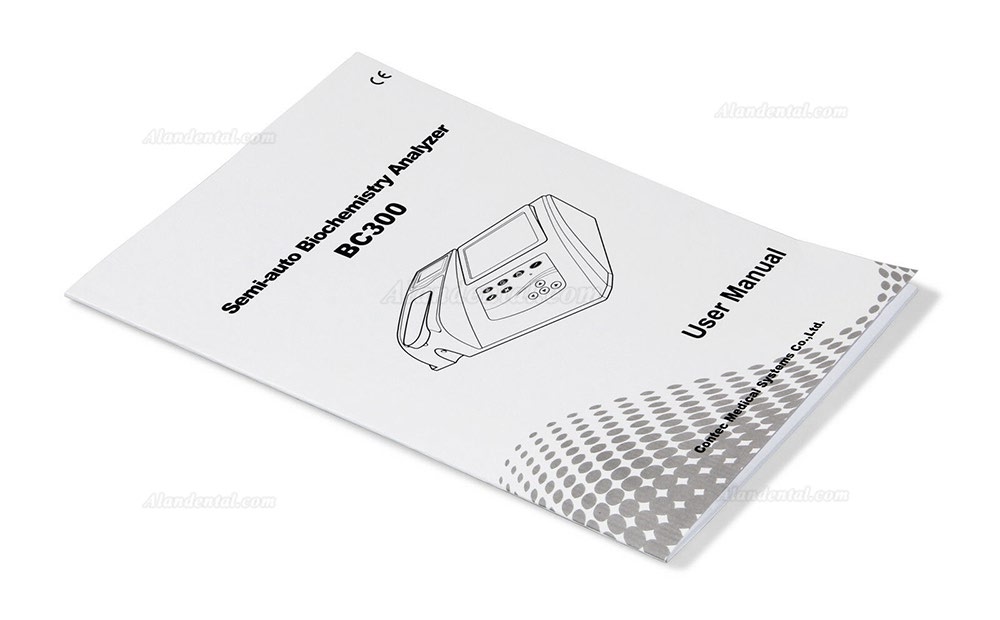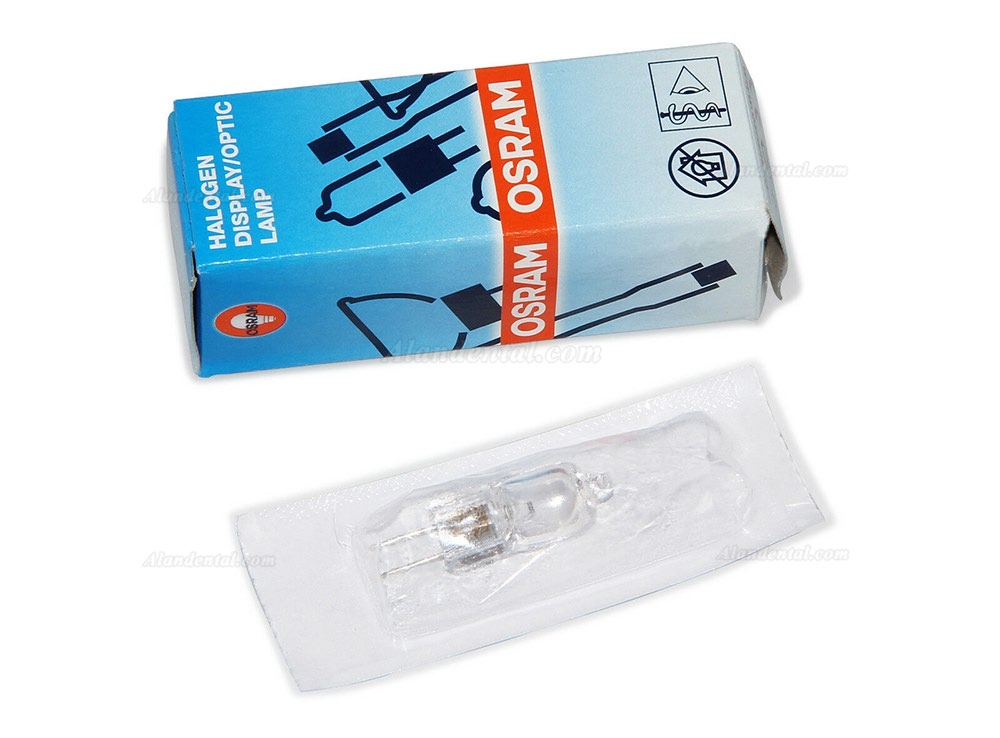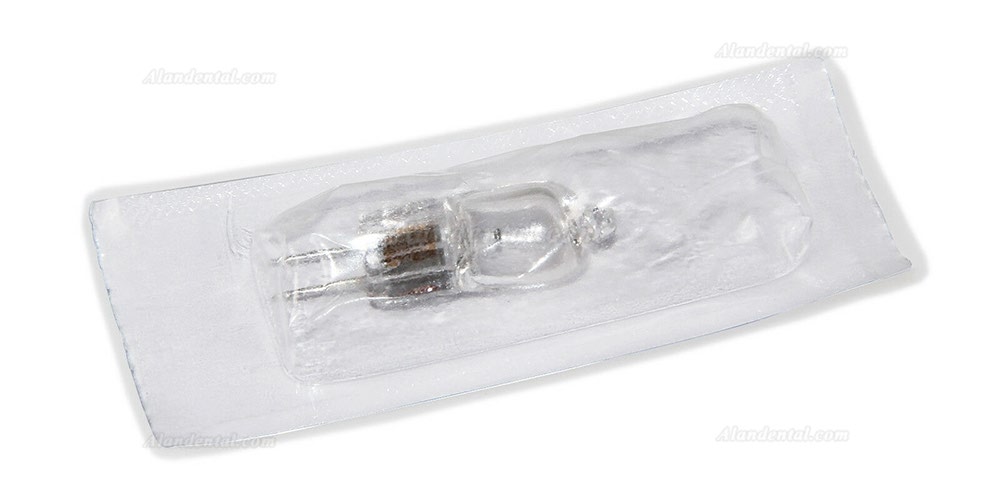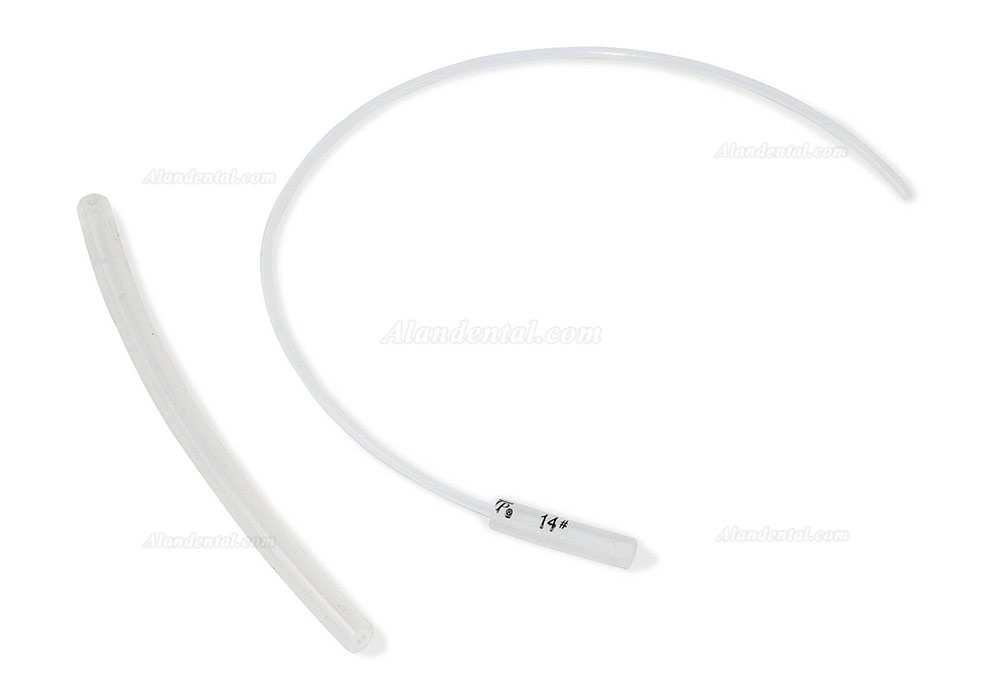 Contact Information:
Live Support: Chat with us online
Email: service.alandental@gmail.com
If you have any problem, please do not hesitate to contact us.
Shipment Note:
If your package shipped by Express Delivery, please give us a valid delivery phone number, and also a full and accurate shipping address.
How to Buy from Alandental?