YUSENDENT COXO C-PUMA Dental Electric Micro Motor + CX235C7-3 Fiber Optic Contra Angle
Include:
COXO C-Puma Dental Brushless Electric Micro Motor LED X1
COXO YUSENDENT Dental 1:4.2 Increasing LED Fiber Optic 45° Surgery Contra Angle Handpiece X1
Features:
Simple operating system
Conect the dental unit to the C -Puma with a 4 holes handpiece tubing.use the foot pedal to control the electric motor.
The New-Gen of technology micromotor C-Puma
According to the different treatments and different handpieces,the speed can be adjusted from 100 to 200,000rpm
Compact and handy, high torque
Ergonomic designed length and weight greatly reduce the fatigue from long time operation, the motor can be sterilized.
Operation interface:
1. Reverse button
2. Memory Program:M1 M2
3. Digital value: indicate the current speed
4. Speed button
5. Speed light
6. Rotational speed ratio button
Technical Details

Micro motor
Torque output: Max. 2.5 N.cm
Speed range: 2000rpm-40000rpm (1:1)
125rpm-2500rpm(16: 1)
10000rpm-200000rpm(1: 5)
LED light > 25000LUX
Light: white LED
135℃ autoclaved sterilization(only for micromotor)
Volume: 126mm Ø 23m
Main unit:
Voltage: AC 100-240V
Out: Max. 120W




COXO YUSENDENT Dental 1:4.2 45° CX235C7-3 Fiber Optic Contra Angle
Description:
Brand:YUSENDENT COXO
CX235 C7-3
1:4.2 Inscreasing
45°
LED Fiber Optic
Push Button
Surgrey Contra Angle Handpiece
Feature:
1:4.2 speed increasing angle LED optical fiber handpiece
Code: C7-3
Speed:1:4.2
Maximum speed:168000rpm
Cooling: 4 water spary
Burr: 1.6 (adjusted ISO 1797-1)
With light: optical fffiber
Push style
Erfect accessibility of 45 degree angle fiber-optic handpiece provides the best adaptability and maximum performance for teeth
Easy access to the molar area
Minimize interference with front and adjacent teeth
45 degree inclined head for supine accessibility and maximum visibility
4 hole water spraying
Spraying water to prevent subcutaneous emphysema during surgery
Effectively and quickly cool the needle.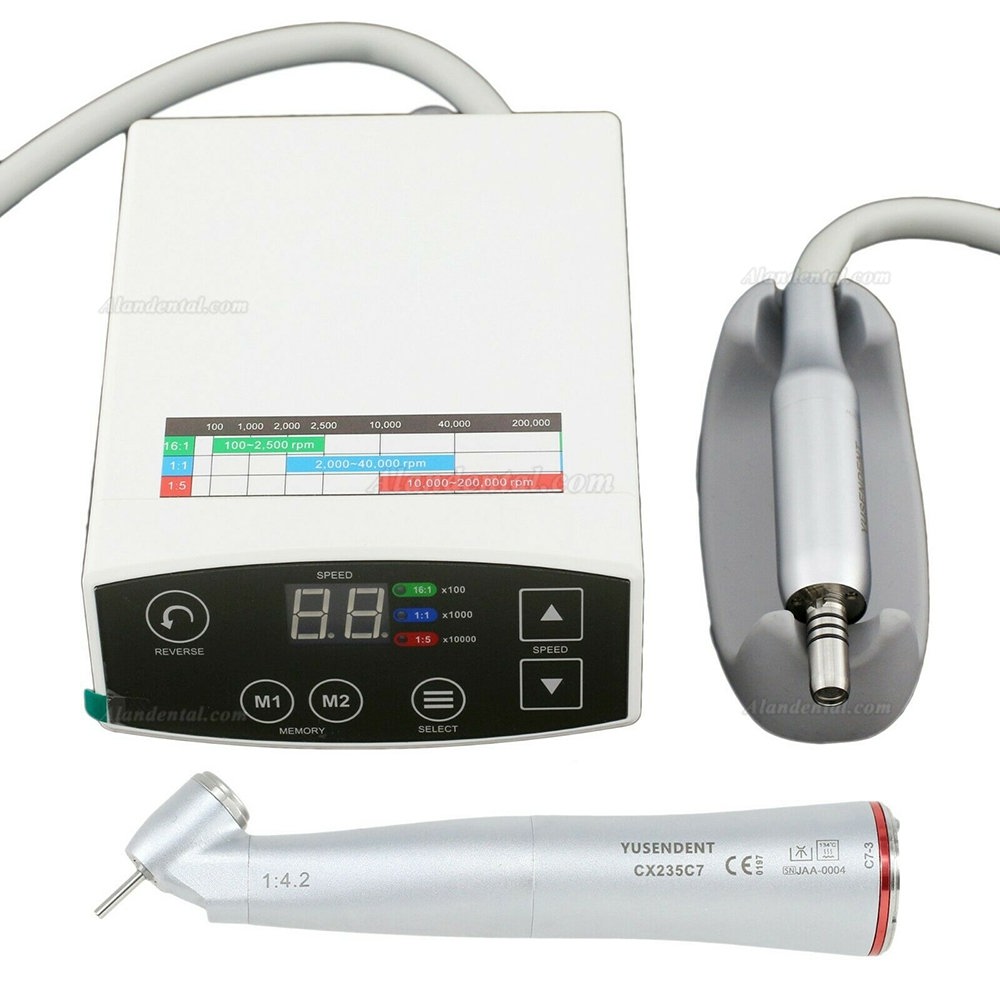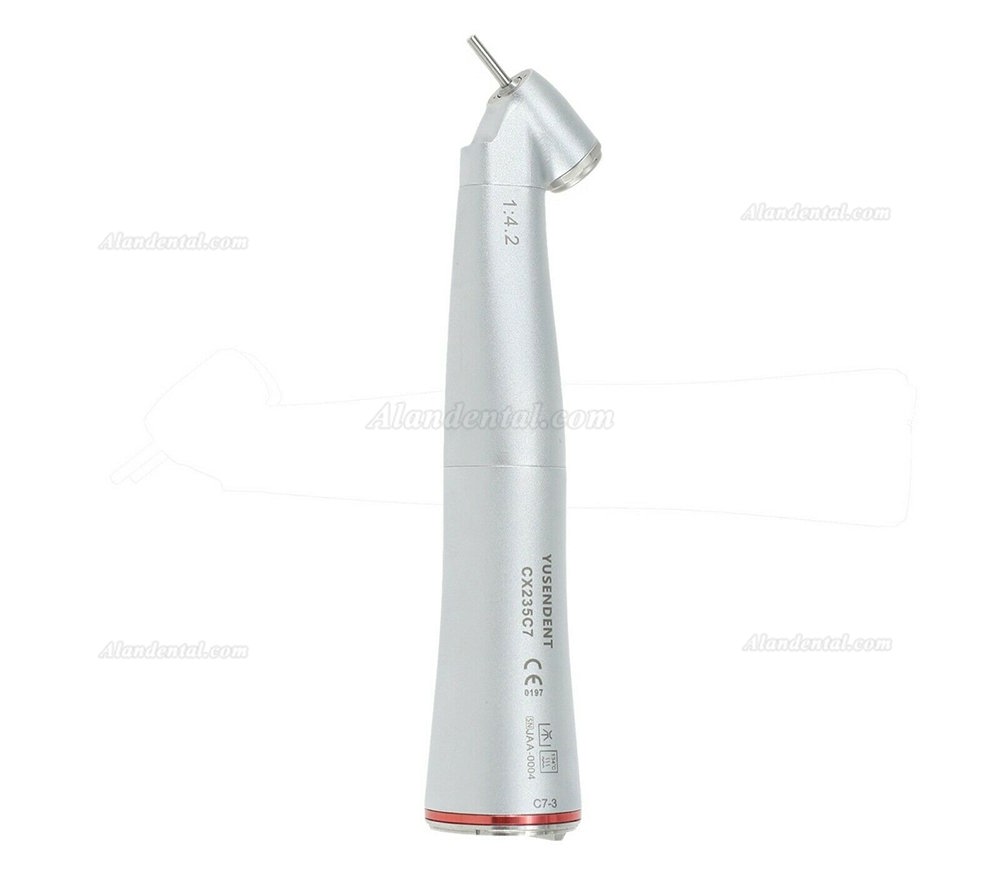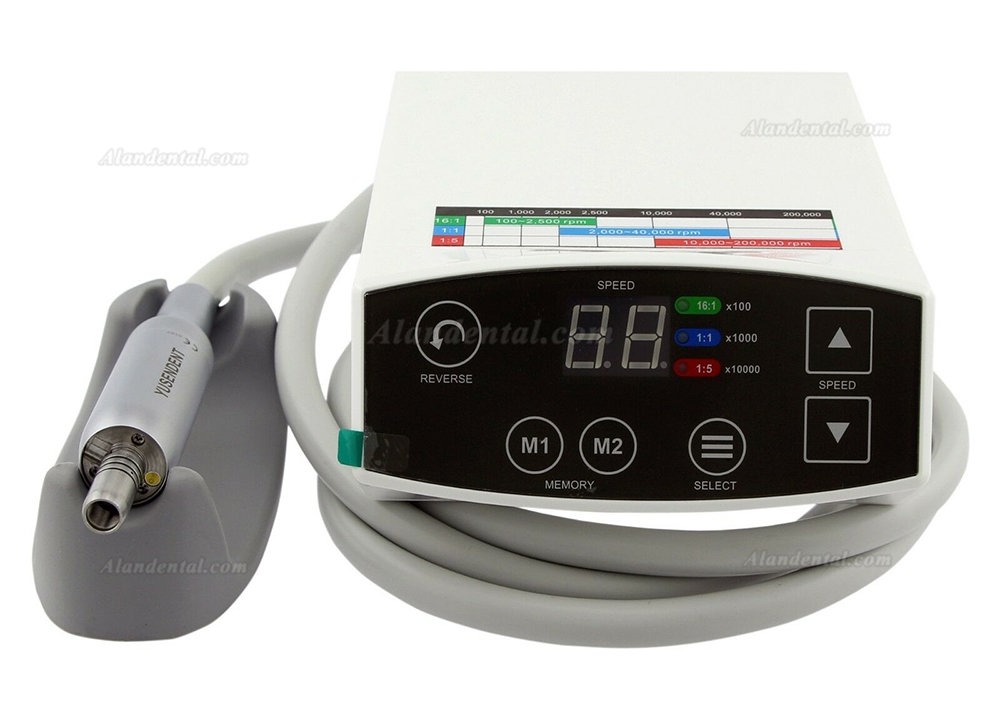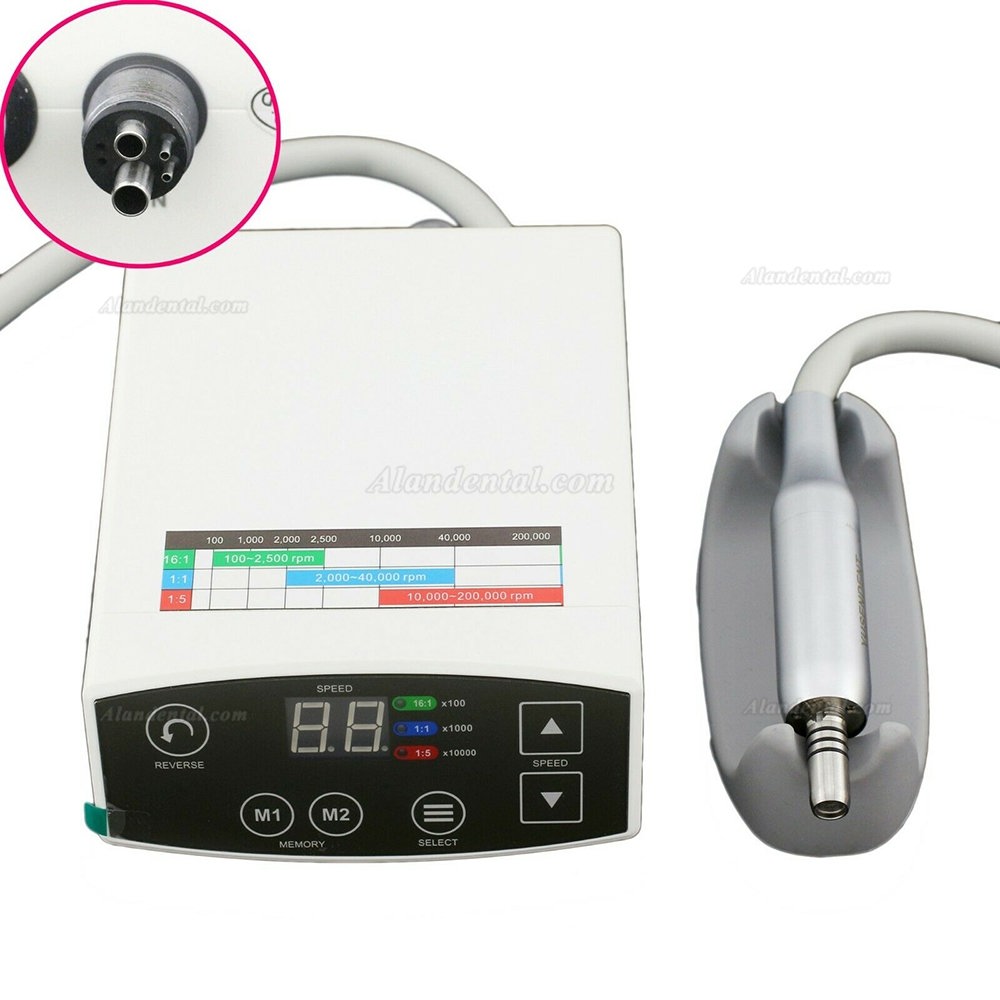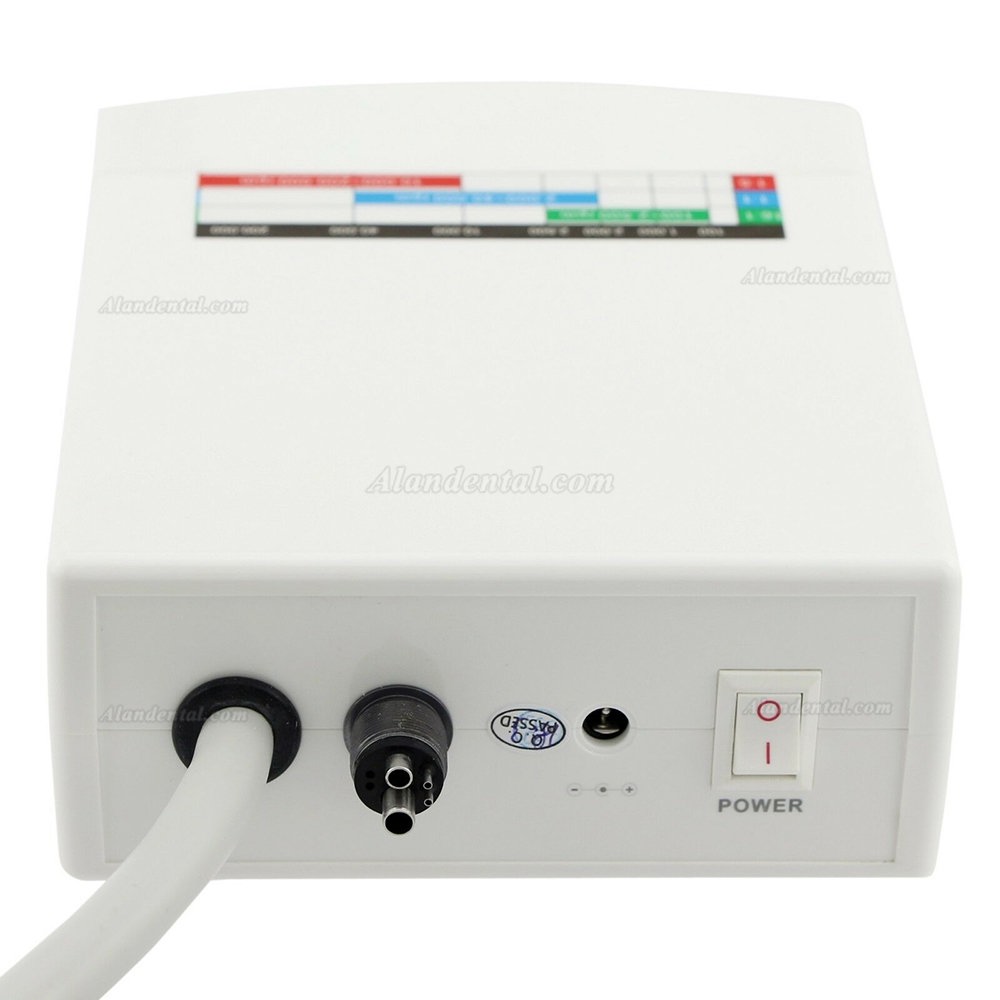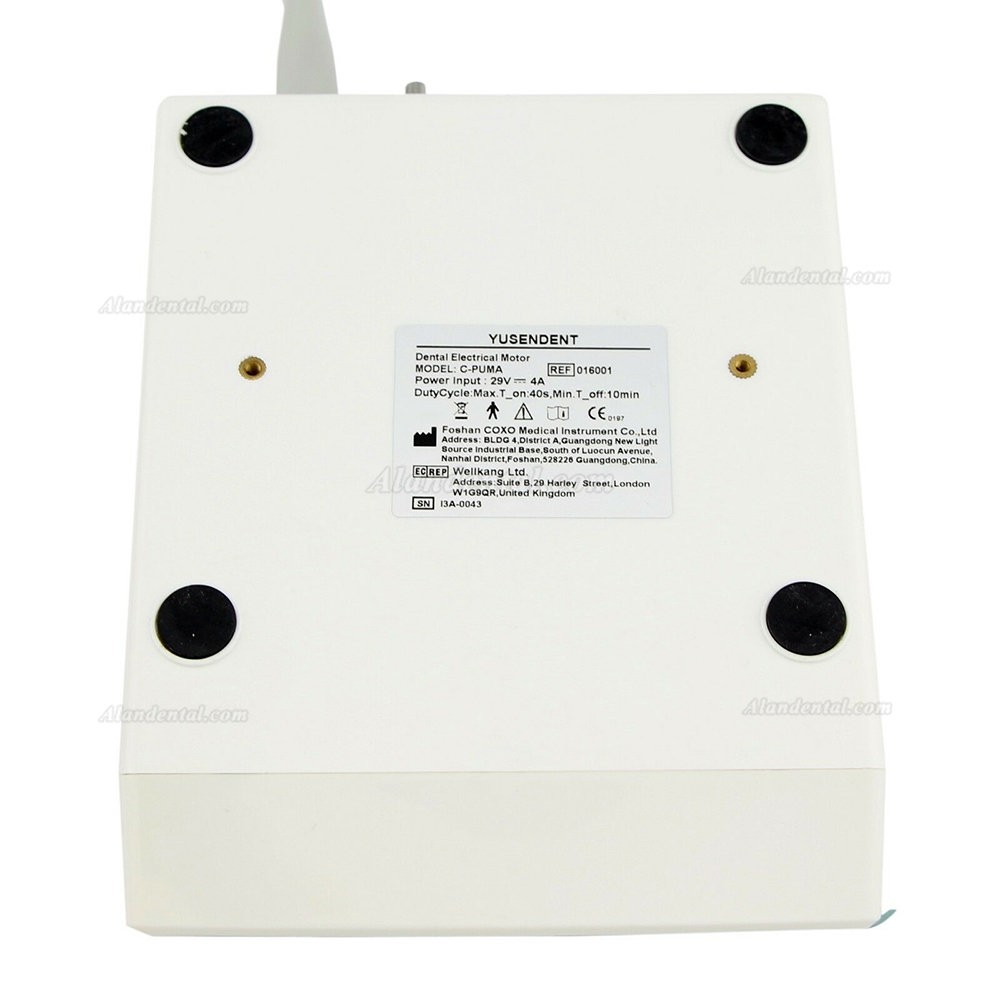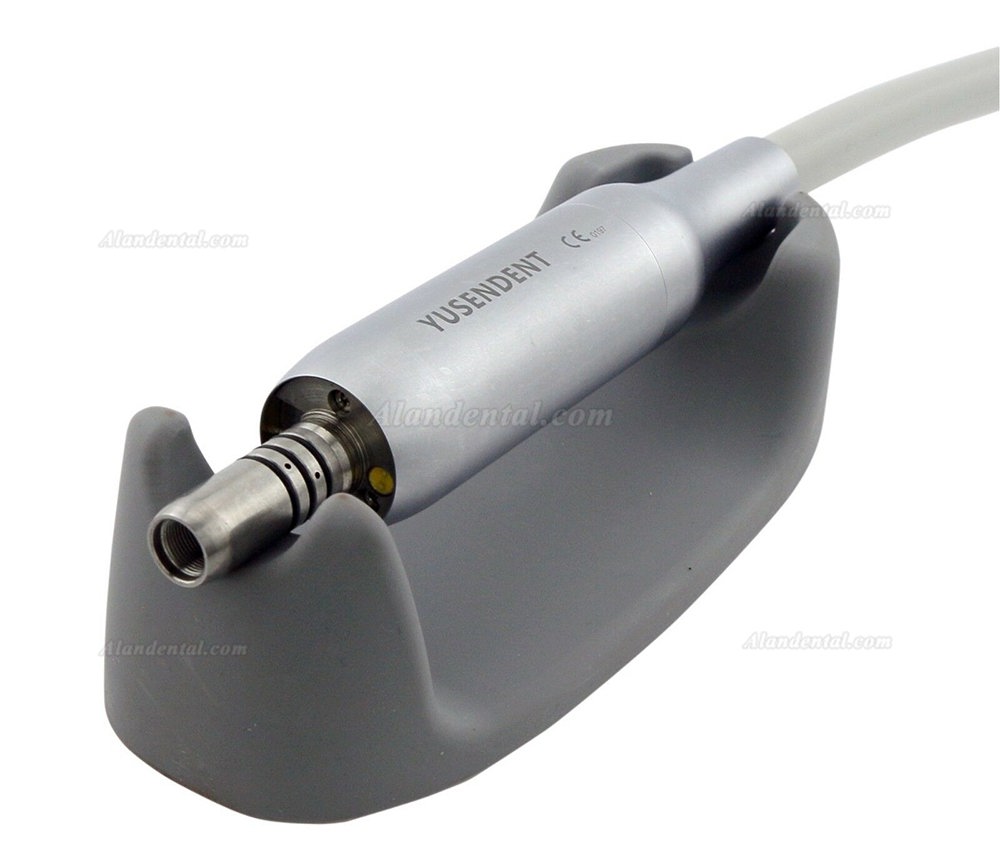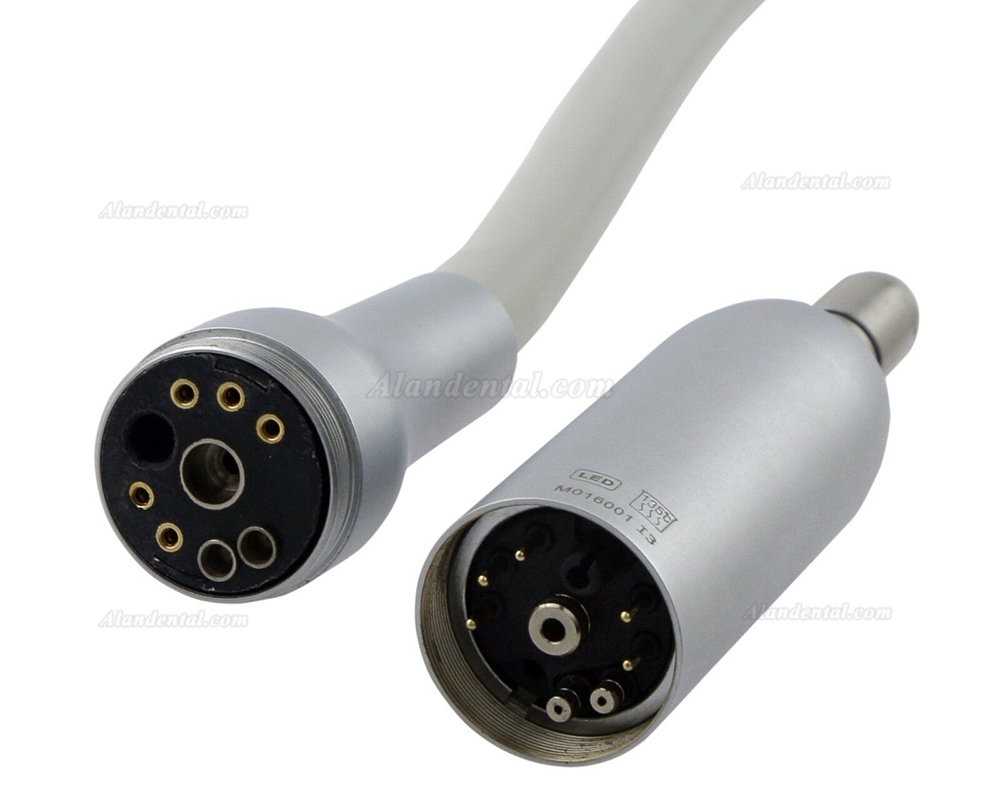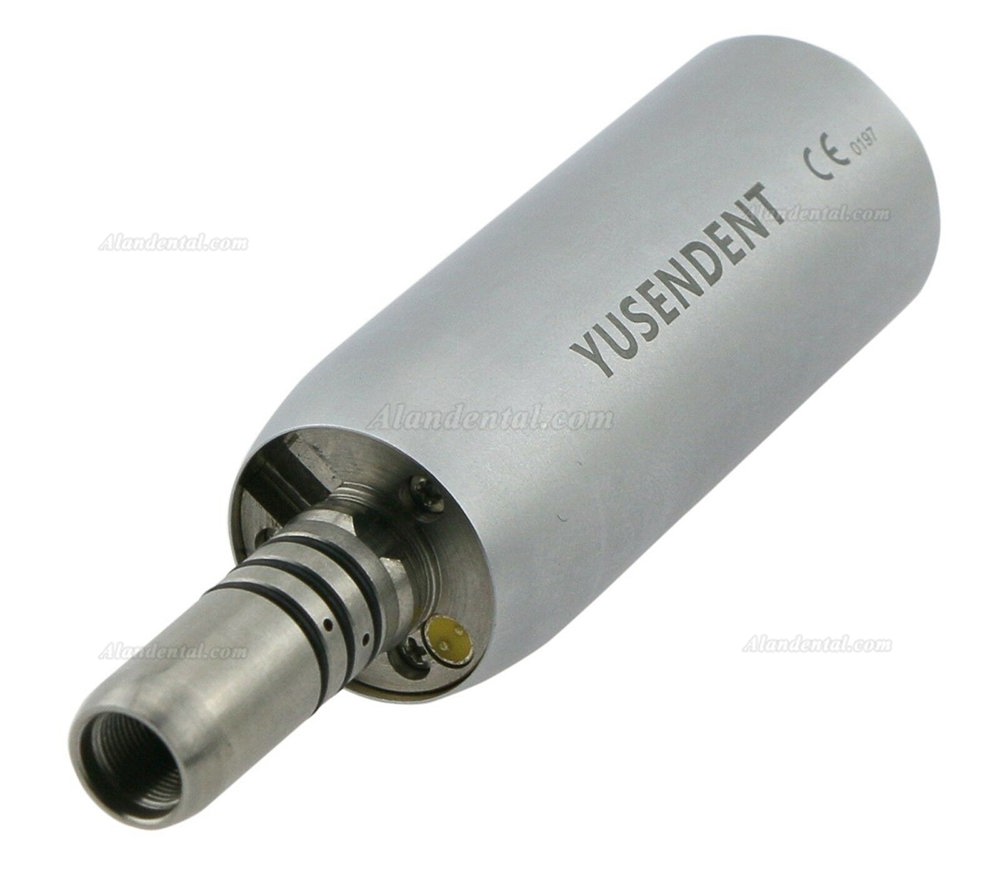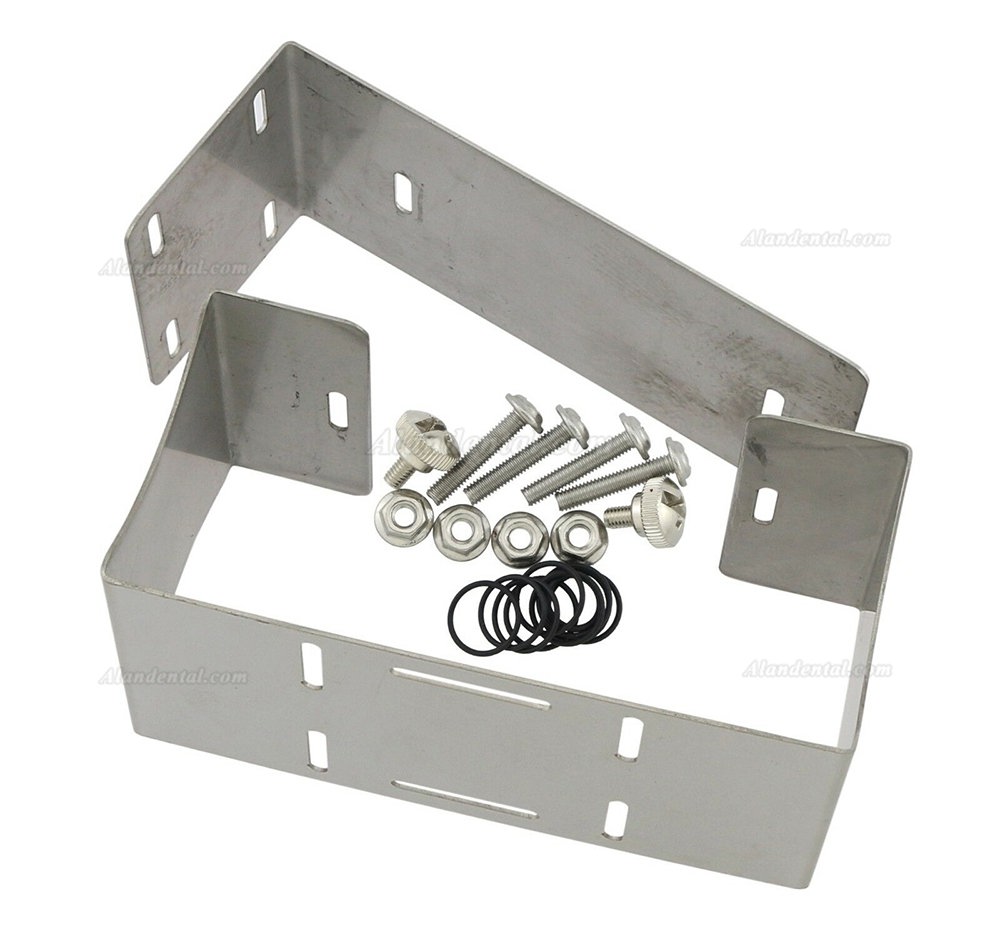 Contact Information:
Live Support: Chat with us online
Email: service.alandental@gmail.com
If you have any problem, please do not hesitate to contact us.
Shipment Note:
If your package shipped by Express Delivery, please give us a valid delivery phone number, and also a full and accurate shipping address.
How to Buy from Alandental?