Woodpecker Endo Smart+ Dental Cordless Endodontic Motor with Reciprocating
Endo Smart Plus Cordless Motor
Endo Smart Plus is a high-performance, cordless, brushless Endodontic motor that can be used with Woodpex V apex locator. By connecting to the locator the position of the file inside the canal can be monitored during the procedure and functions such as Auto Apical Reverse can be activated.
The Endo Smart + motor has a precise rotation angle and allows automatic reversal, which helps to prevent file fractures, resulting in greater preparation efficiency.
Features of the Endo Smart Plus:
It has a brushless motor, which means higher performance, precision and durability.
Compatible with most premium files.
Offers reciprocating motion function.
Adjustable range 20o - 400o.
Incorporates a small head for higher visibility.
OLED display with relevant information (speed, torque and programme).
Faultless battery charging, thanks to wireless charging
Automatic torque calibration.
9 storable programmes.
Adjustable torque: 0.4 Ncm to 5.0 Ncm.
Adjustable speed: 100 to 1200 rpm.
Handpiece warranty: 24 months.
Contra Angle 6:1 Endo Smart Plus:
Contra Angle 6:1.
Super mini, allowing for a clearer field of operation.
Capable of rotating 360o.
Adjustable angle, which provides easy accessibility to different teeth.
Compatible with ENDO RADAR Plus, Endo Smart Plus and Motopex.
Sterilizable in autoclave.
Contra angle warranty: 12 months.
Content of the Endo Smart Plus:
Handpiece
Mini 6:1 contra-angle handpiece
Charging cradle
Apex cable
Charger.
Lubrication nipple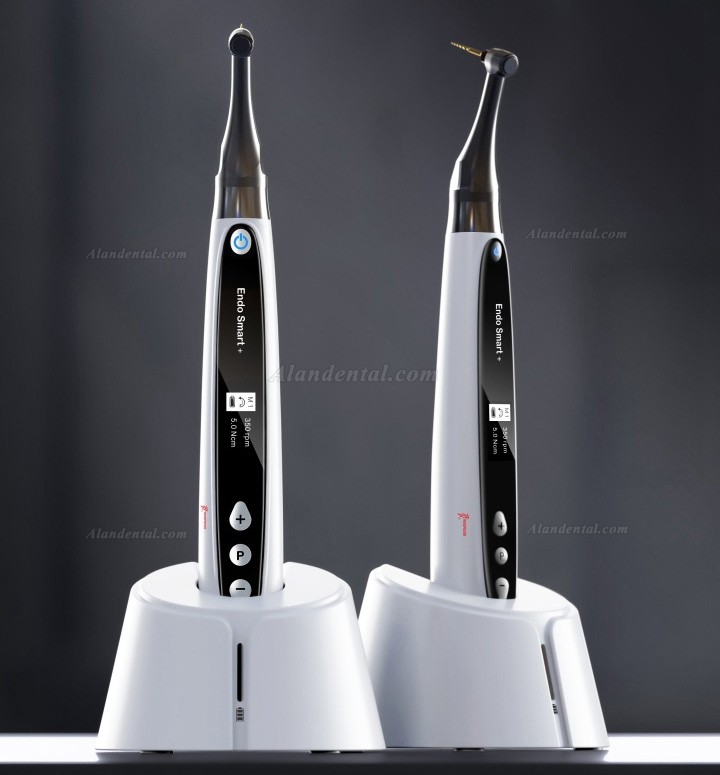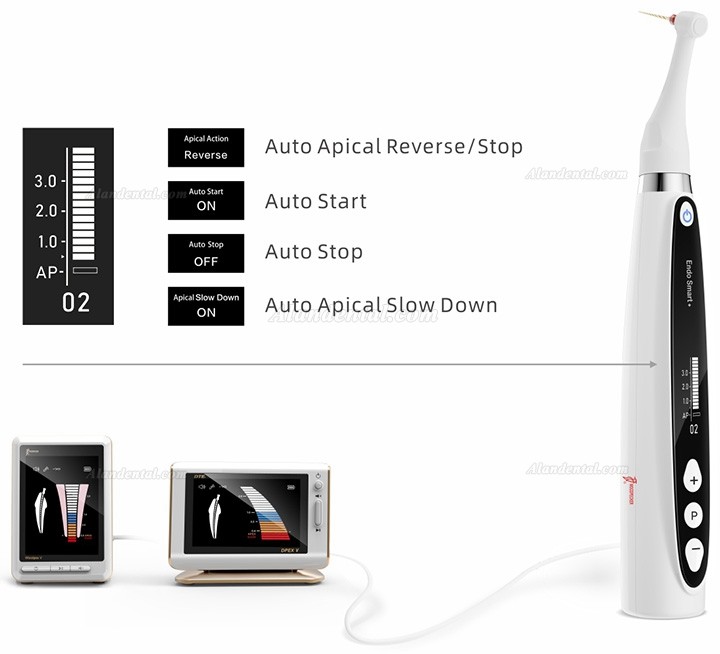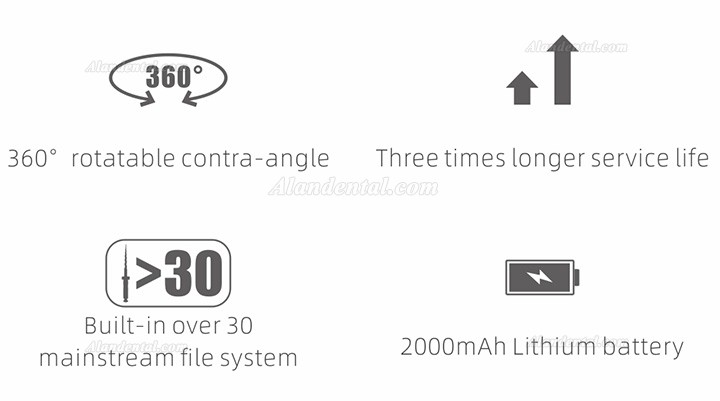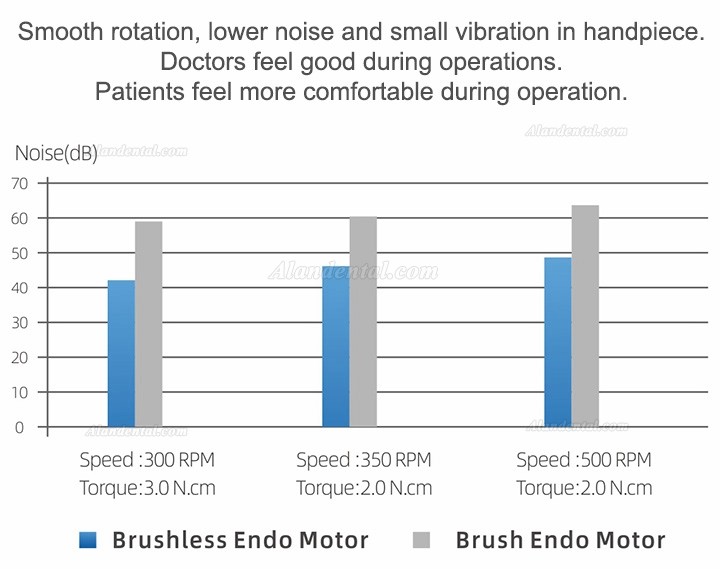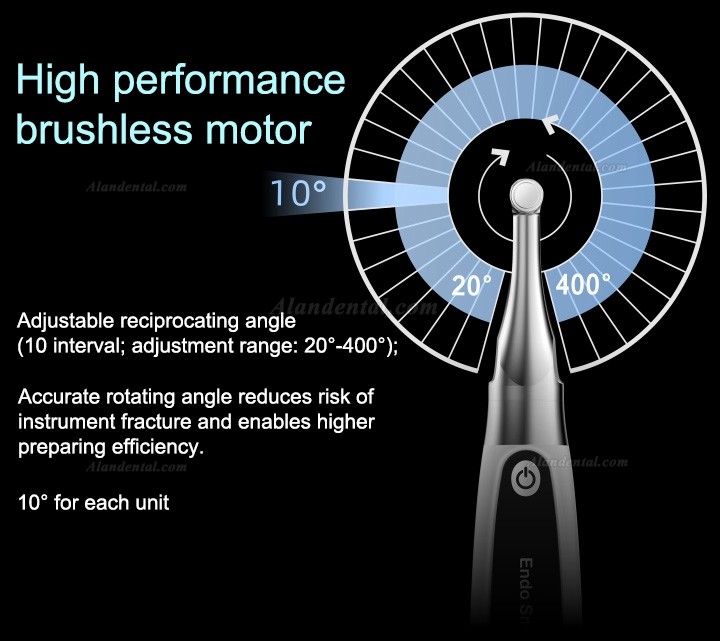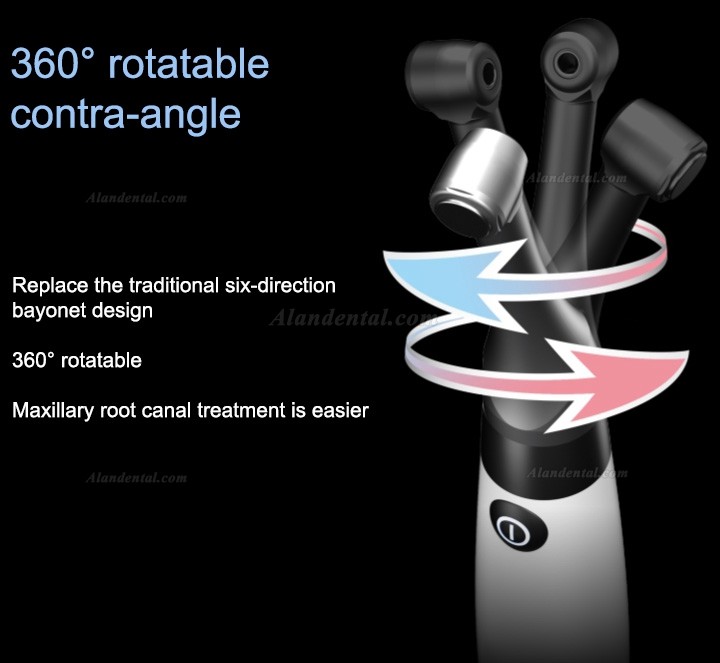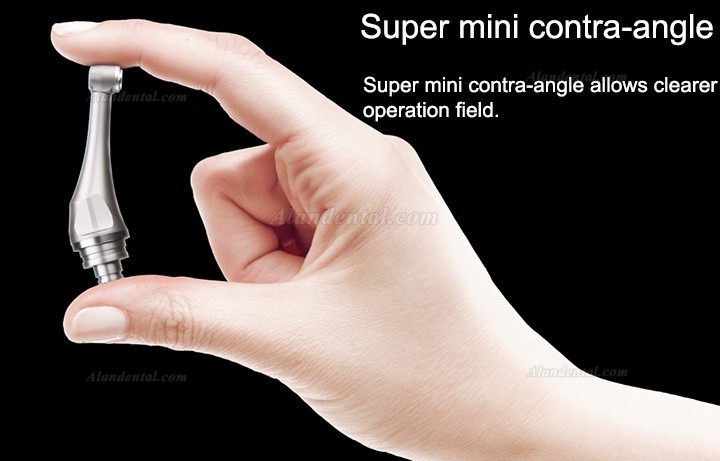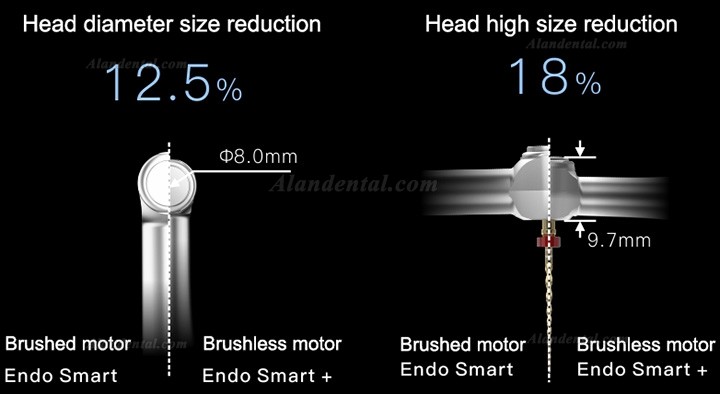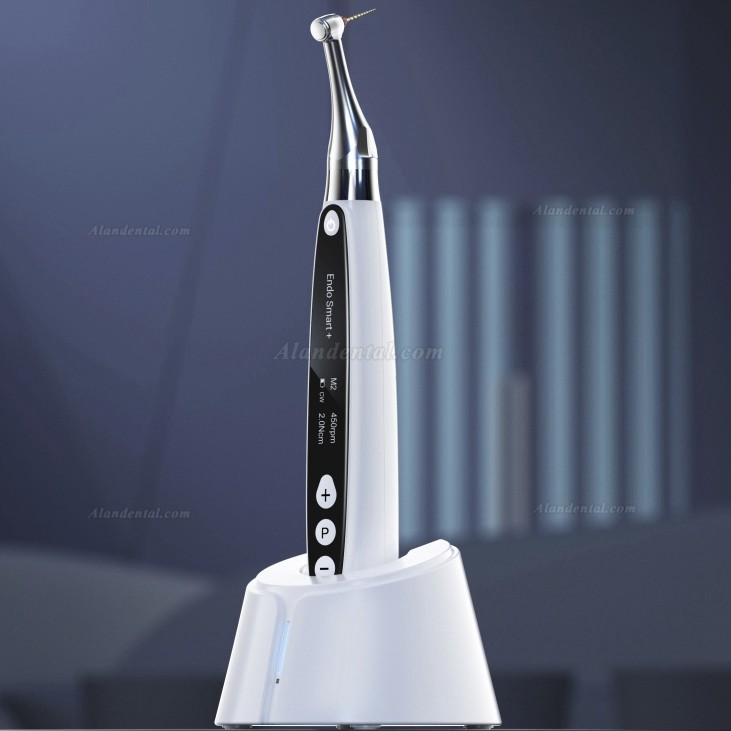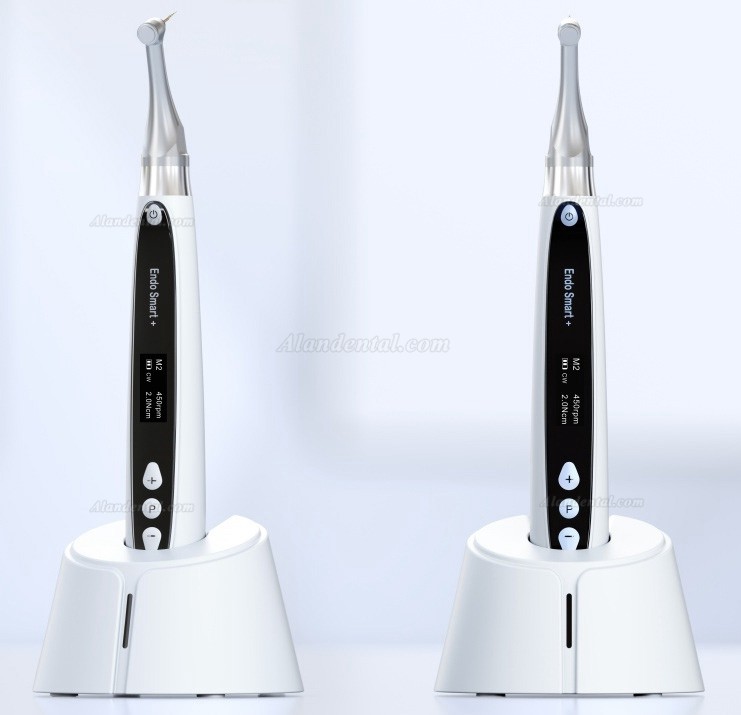 Contact Information:
Live Support: Chat with us online
Email: service.alandental@gmail.com
If you have any problem, please do not hesitate to contact us.
Shipment Note:
If your package shipped by Express Delivery, please give us a valid delivery phone number, and also a full and accurate shipping address.
How to Buy from Alandental?