Woodpecker® Ultrasonic Piezo Scaler UDS-E
Features
1. UDS-E is mainly used for teeth cleaning and also an indispensable equipment for tooth disease prevention and treatment.
2. Four functions: scaling, perio, endo and auto-water supply functions.
3. The inner water pipe is made from antisepic meteria, clinicla fluids, such as Hydrogen peroxide, chlorhexidine and sodium Hypochlorite, etc, can be used perfectly under the mode of anto-water supply system so that the performance of perio and endo is improved dramatically.
4. The handpiece is detachable and can be autoclaved to the temperature of 135 ℃ and the pressure of 0.22MPa.
5. Automatic frequency tracking ensures that the machine always works on the best frequency and performs more steadily.
6. Control by PC, easy operation and more efficient for scaling.
7. Ultrasonic piezo scaler is composed of electrocircut, water way and ultrasonic transduce.
8. The device has been tested and homologated in accordance with EN60601-1-2 for EMC. This does not guarantee in any way that this device will not be effected by electromagnetic interference. Avoid using the device in high electromagnetic environment.
9. Compatible with EMS HANDPIECE and TIPS.
Specifications
Adapter Input: 100V to 240V, 50Hz/60Hz 1.2A (Max)
Main Unit Input: 30VDC 1.3A
Output Primiry tip vibration excursion: ≤100μm
Output Half-excursion force: <2N
Output tip Vibration Frequency: 28kHz±3kHz
Output Power: 3W - 20W
Main unit fuse: 250VT 1.6AL
Adapter fuse: 250VT 2.0AL
Water pressure: 0.1bar to 5bar (0.01MPa to 0.5MPa)
Weight of main unit: 1.35kg
Weight of adapter: 0.3kg
Operating mode: Continuous operation
Type of protection against electric shock: Class II equipment
Degree of protection against electric shock: Type BF applied part
Degree of protection against harmful ingress of water: Ordinary equipment (IPX0) Protection degree against water (used on the foot switch): IPX1
Degree of safety of application in the presence of a Flammable Anaesthetic Mixture with air or with Oxygen or Nitrous Oxide: Equipment not suitable for being used in the presence of a flammable anaesthetic mixture with air or with oxygen or nitrous oxide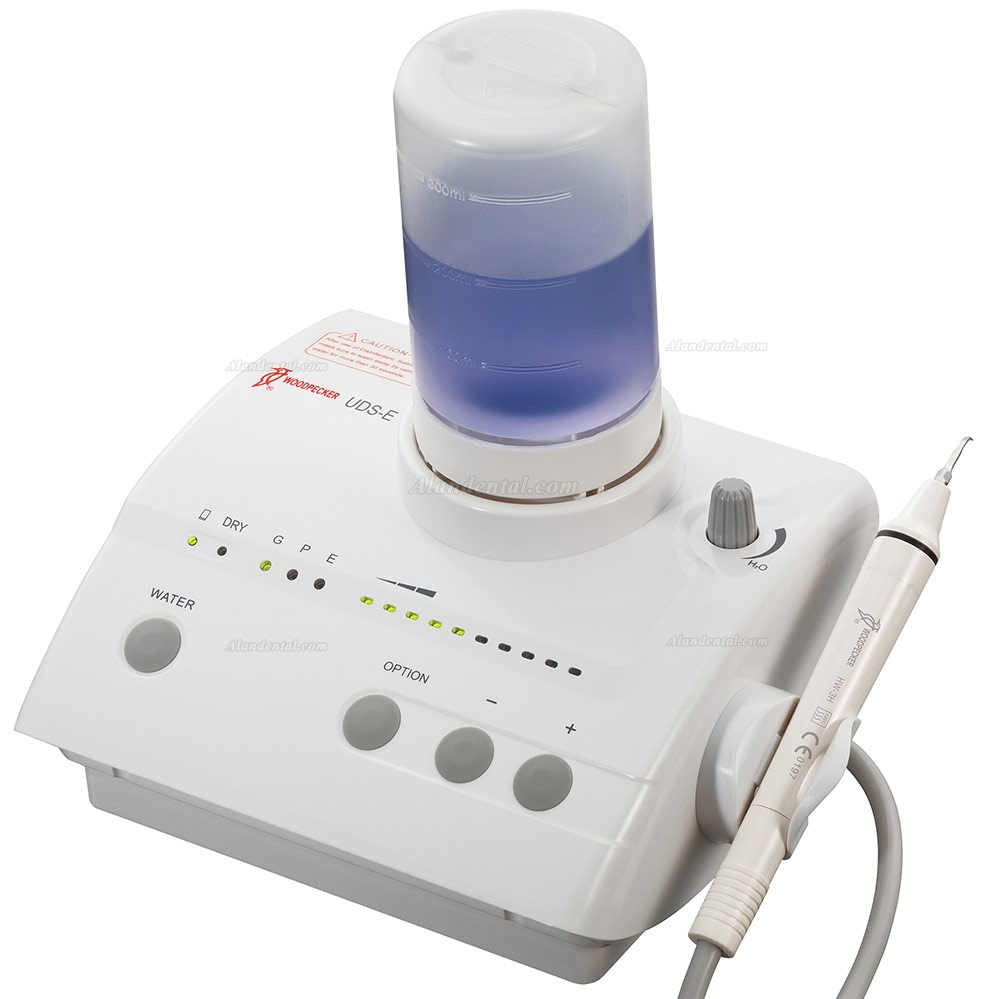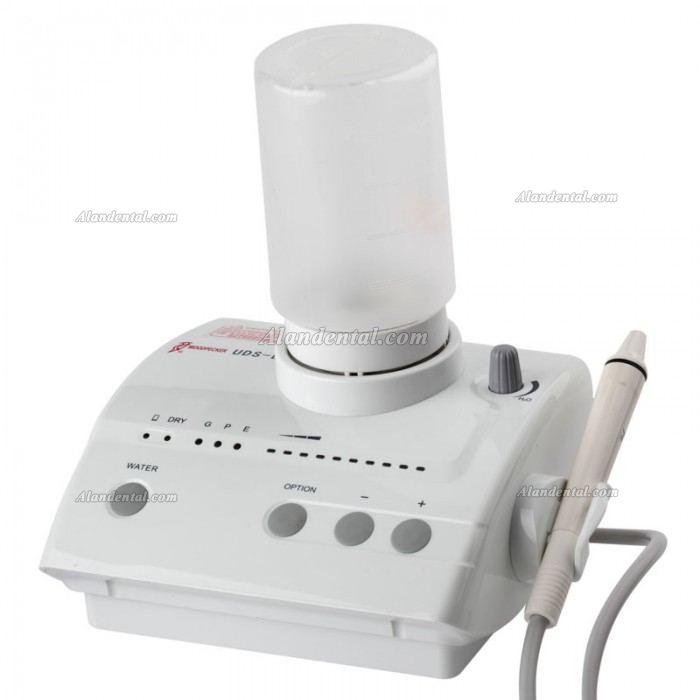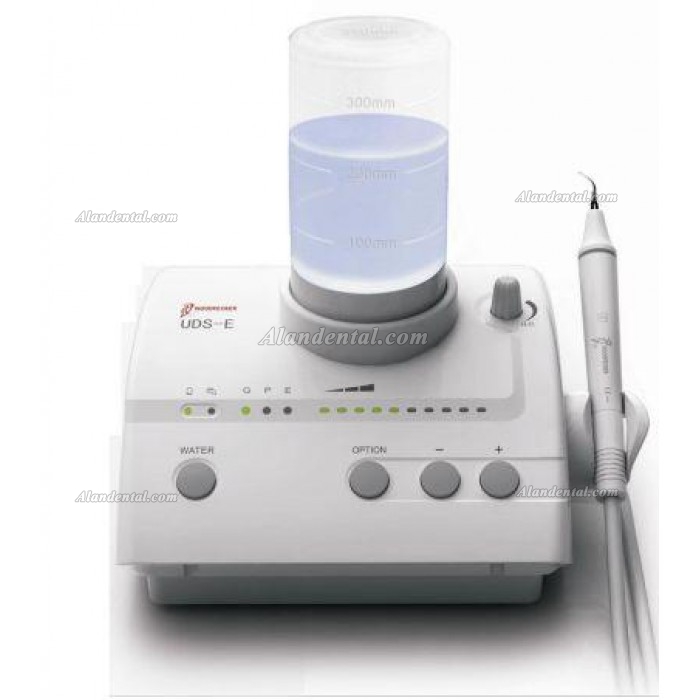 Contact Information:
Live Support: Chat with us online
Email: service.alandental@gmail.com
If you have any problem, please do not hesitate to contact us.
Shipment Note:
If your package shipped by Express Delivery, please give us a valid delivery phone number, and also a full and accurate shipping address.
How to Buy from Alandental?