VRN-I03 Built-in Ultrasonic Piezo Scaler Fiber Optic Handpiece For Dental Unit
TECHNICAL SPECIFICATIONS:
• Fiber Optic Handpiece suitable for EMS、WOODPECKER
• Function: Scaling & Perio
• Power Supply: AC 24V(1±10%) 50/60Hz or DC 30V (1±5%)
• Input Power: ≤40VA
• Fuse Protector: 250V, 2A
• Tip Principal Oscillation Offset: Iμm (min), -50% deviation 100μm (max), +50% deviation
• Half-excursion Force: 0.1N (min), -50% deviation 2N (max), +50% deviation
• Tip Vibration Frequency : 28KHz±3KHz
• Ultrasonic Output Power : 3W—20W
• Weight of Main Unit : 0.3kg
• Weight of Adapter : 0.2kg
• Operating Mode : Continuous operating
• Electric Shock Protection Type: Class Il equipment
• Electric Shock Protection Degree: Type B Applied Part
• Liquids Protection Degree: IPX O
• Safety Degree of Usage in the presence of a Flammable Anaesthetic Mixture with air or with Oxygen or Nitrous Oxide: not suitable for being used in the presence of a flammable anaesthetic mixture with air or with oxygen or nitrous oxide
• Working Condition: Environment Temp 5℃—40℃, Relative Humidity≤900
ACCESSORIES (I03)
1.Control Circuit(1 03 ) : 64mmx75mmx35mm
2. Potentiometer and flat cable:2KΩ
3. Handpiece :HP-4(LED)
4. LED detachable cable:2.08M
5.Tips: 5 pcs packed in 1 package (G1*2 G2*1 G4*1 P1*1)
6. Water proof O-rings: 3.2 mmx1 mm
7. Torque Wrench:1
8. Potentiometer Knob:1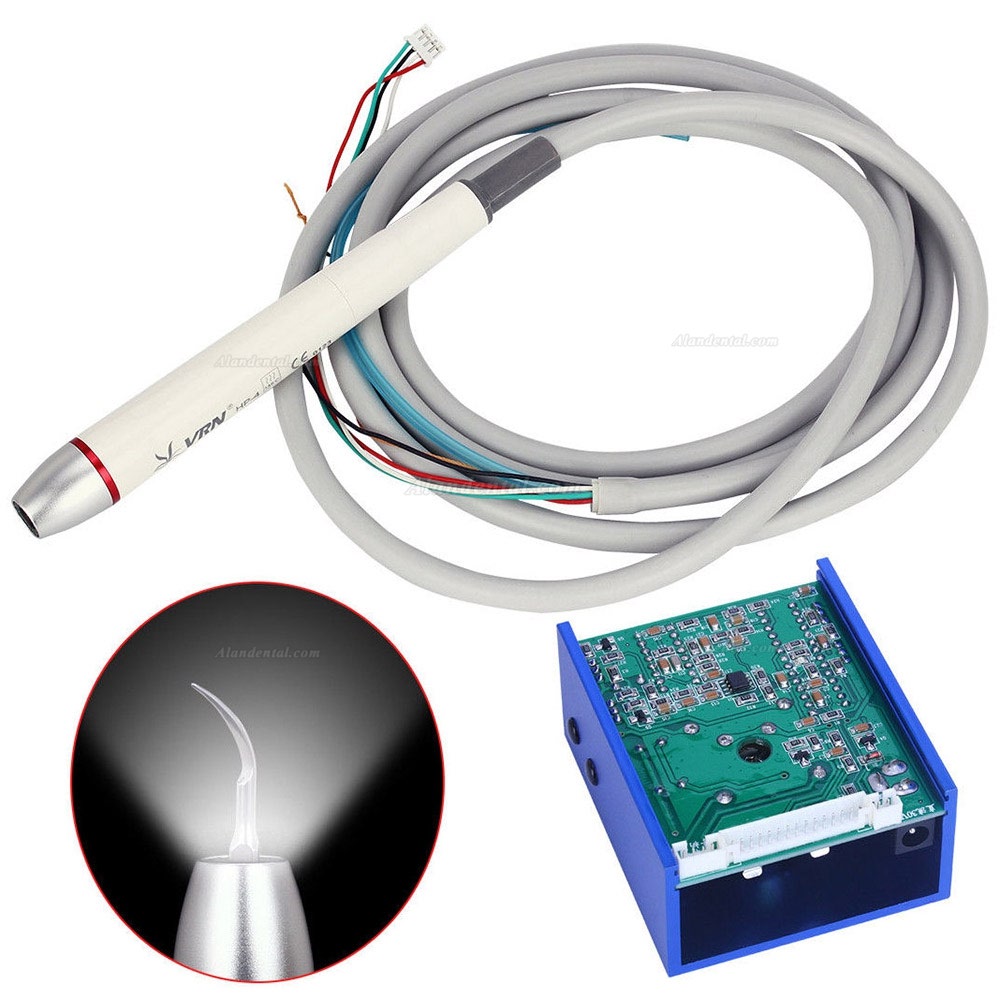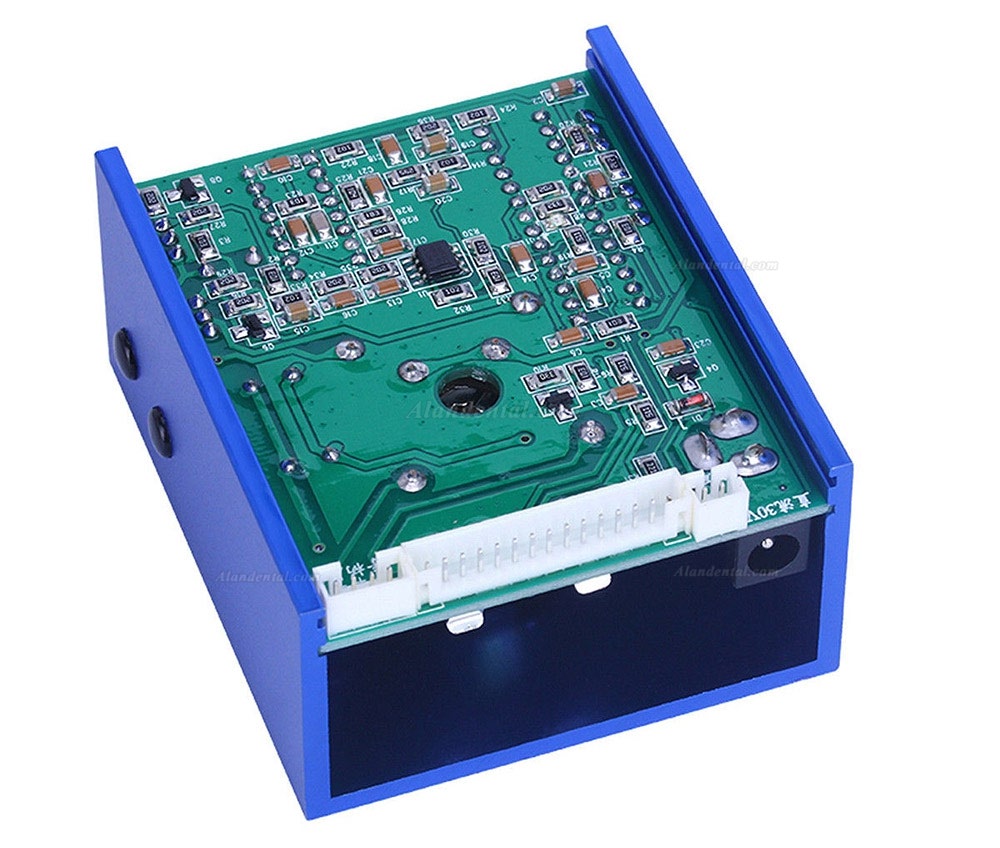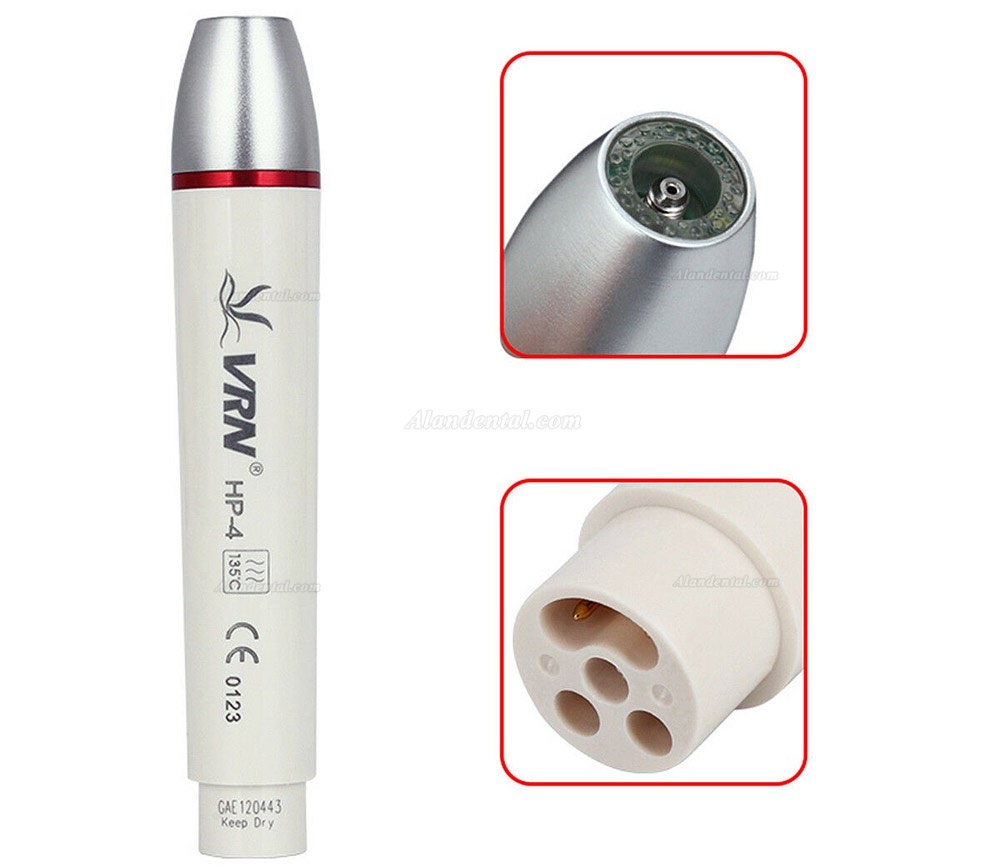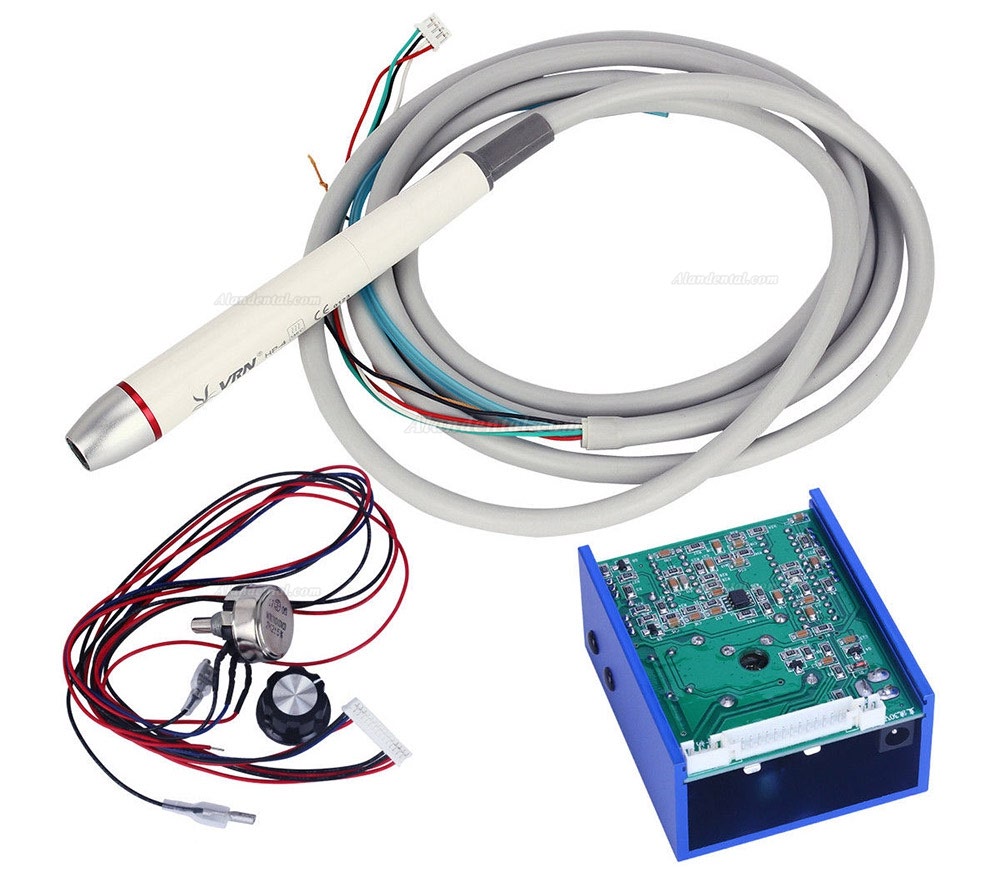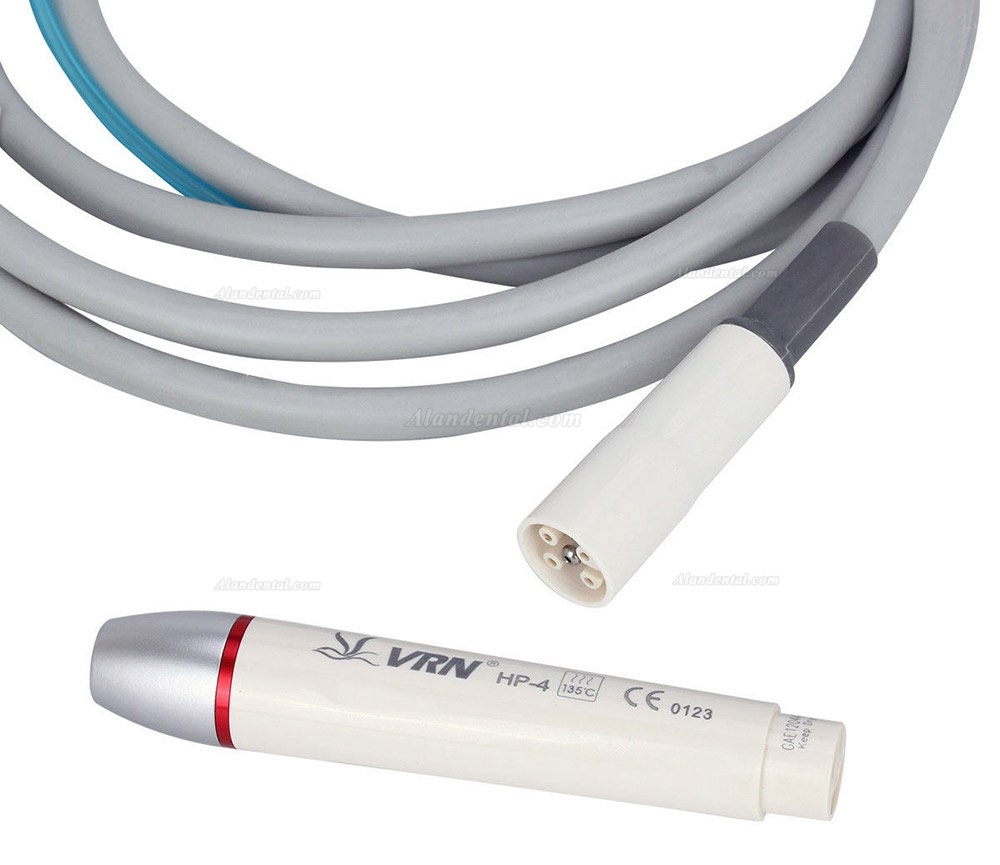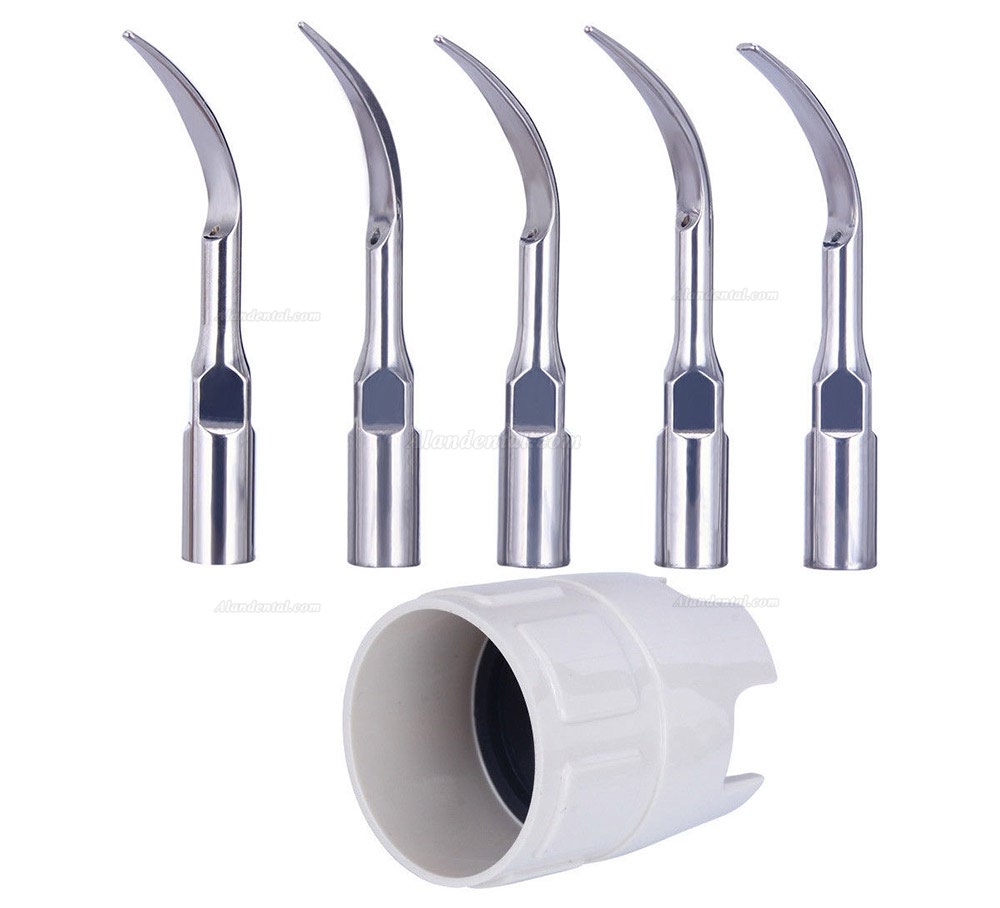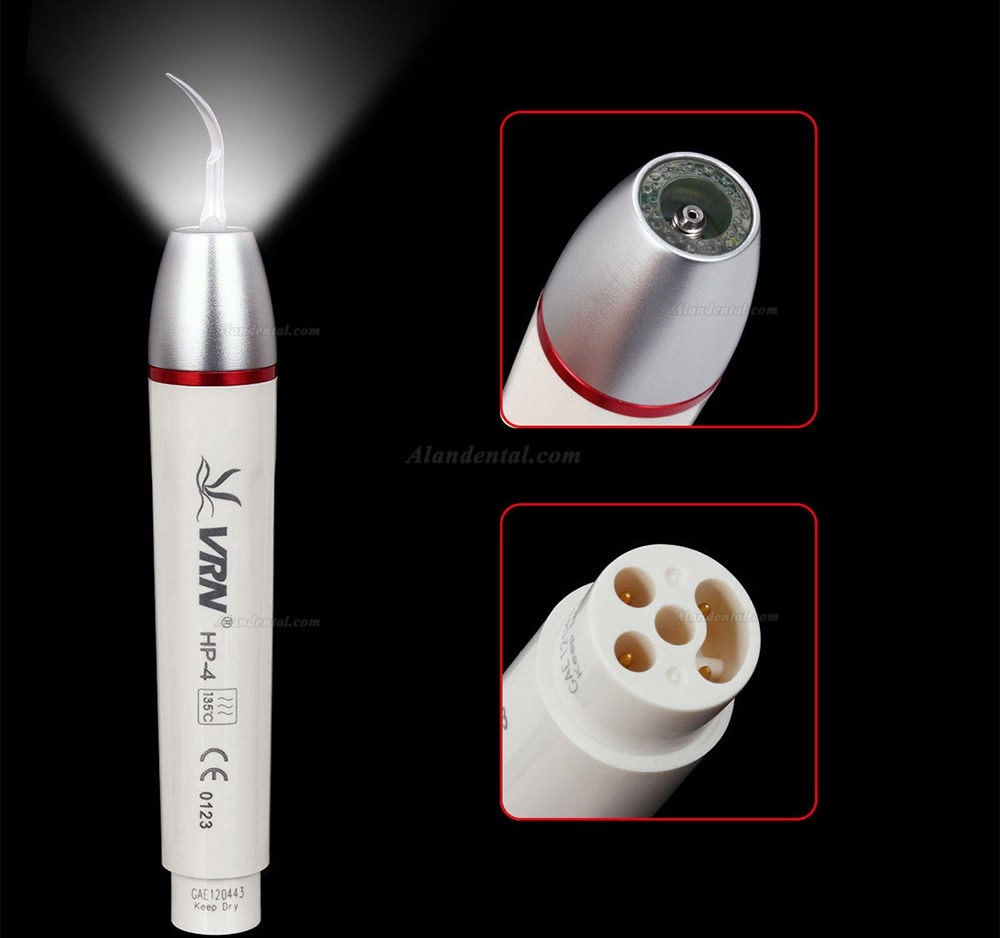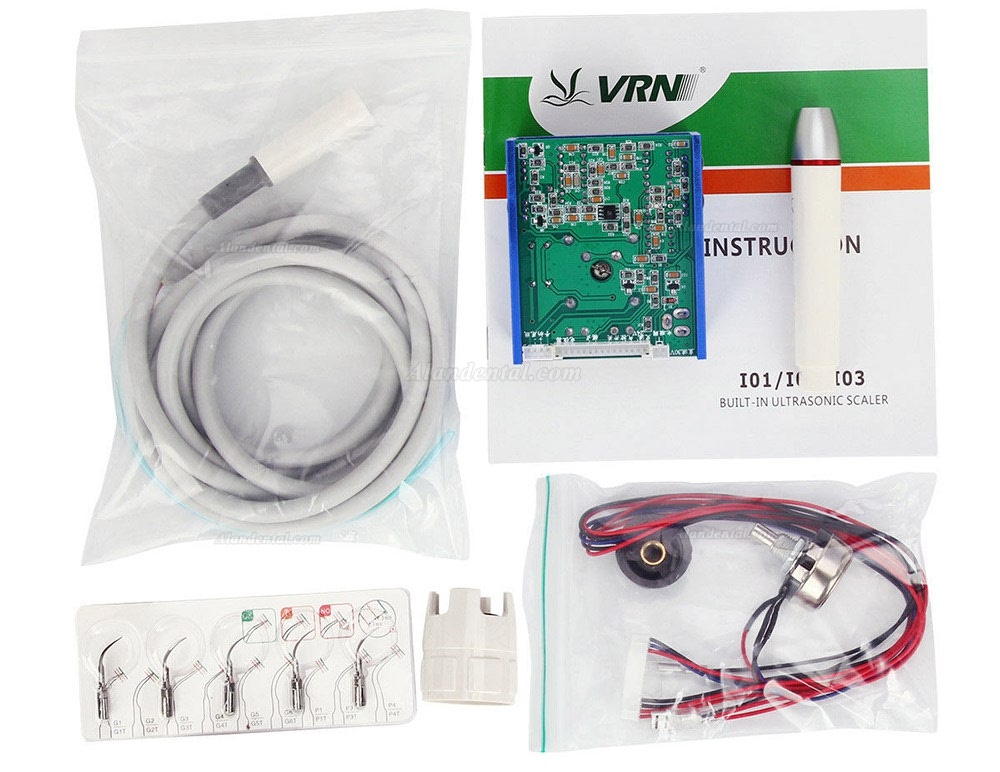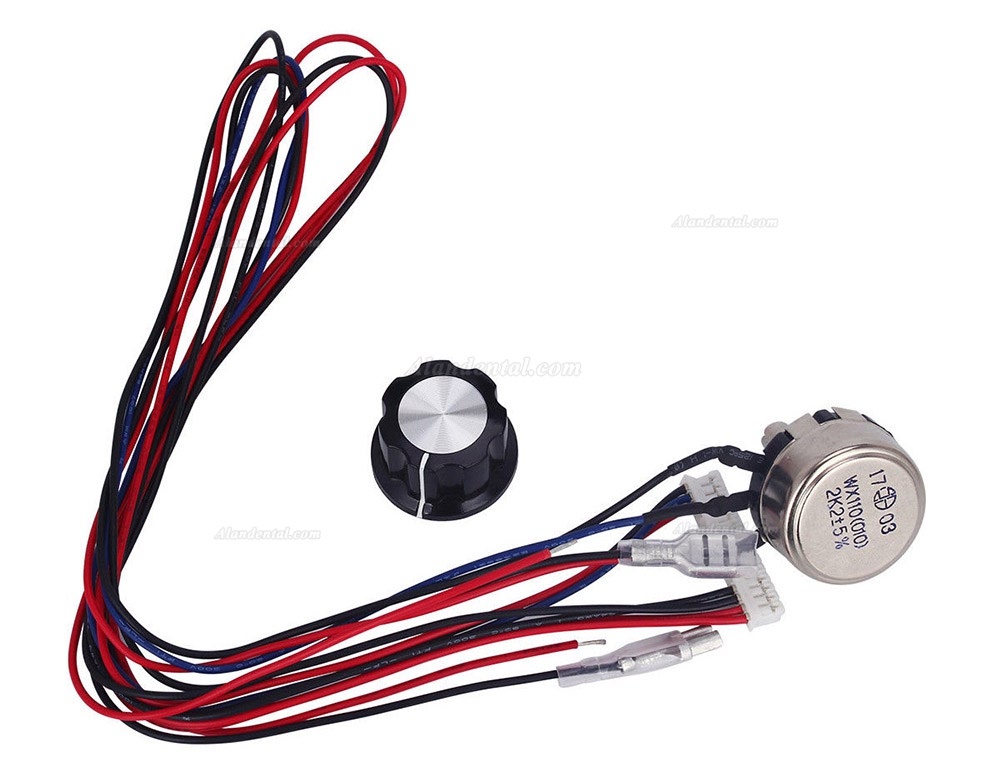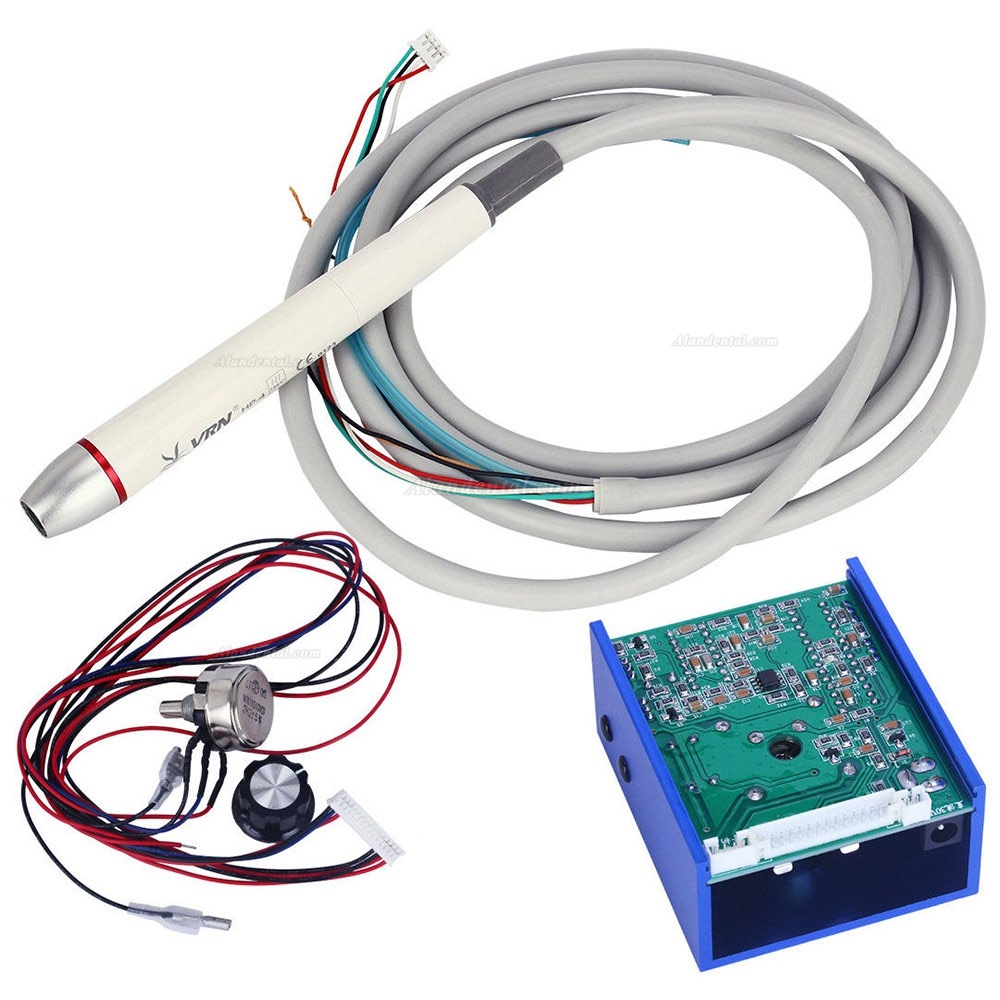 Contact Information:
Live Support: Chat with us online
Email: service.alandental@gmail.com
If you have any problem, please do not hesitate to contact us.
Shipment Note:
If your package shipped by Express Delivery, please give us a valid delivery phone number, and also a full and accurate shipping address.
How to Buy from Alandental?