Shiyang Dental Micromotor Drill Polisher Machine N8 with 45K RPM Handpiece Compatible Marathon
Micromotor handpiece is an instrument made with motor to use like the pencil and used for working with the turning force from the revolving motor up to 45000rpm. And it is applied to cutting, grinding, polishing. The use of various burs according to the material and working way are available. The products are mainly used for dental laboratory and dental clinic. The use range has been expanded gradually for Jewelry, Nail, Engraving, orthopedics, Industry market, beauty wood carving, egg carving etc.
Features:
(a)Micromotor machine
Compact sized control box with precise small & strong micro motor handpiece
Very High-powered and quality 0-45,000rpm
Tips size: 2.35mm
Tool exchange method using cam (twists the handle counter-clock wise to change the bur and can be easily restored back to the original position)
Non stage speed system (it's well designed to output from zero to 50,000rpm by using non stage speed system)
Right & Left turning ability
Foot ON/OFF switch system (Variable Control system using foot )
Installed special ball bearings for super high speed(less heat and noise)
Dust seal protection for excellent durability
(b)45K R.P.M Micromotor handpiece
* Newly designed for superior performance And very easy to use
* 50,000 rpm's provides higher speed, greater torque
* Newly designed front nose with 2 heavy duty front bearings
* Newly designed dust seal protection
* Newly designed spindle balancing
* Newly designed cooling fan and air flow
* Twist type chuck release
* Newly designed plastic grip
* Easy to change chucks
* Includes 3/32" chuck
Technical Parameters:
(a)Micromotor machine
Speed range 0­ - 45,000 R.P.M
Collet size: 3/32''
Bur size:2.35mm
Voltage <A>220V/50Hz±10% <B>110V/60Hz±10%
Weight: 3.00KG
(b)45K R.P.M Micromotor handpiece
Speed range 0­ - 45,000 R.P.M
Collet size: 3/32''
Bur size:2.35mm
Voltage: DC30V
Weight:500g
Packing list:
1X Control box
1X On/Off Switch Foot Pedal
1X Handpiece base
1X 45,000rpm Handpiece
1X Chuck wrench
1X Carbon brush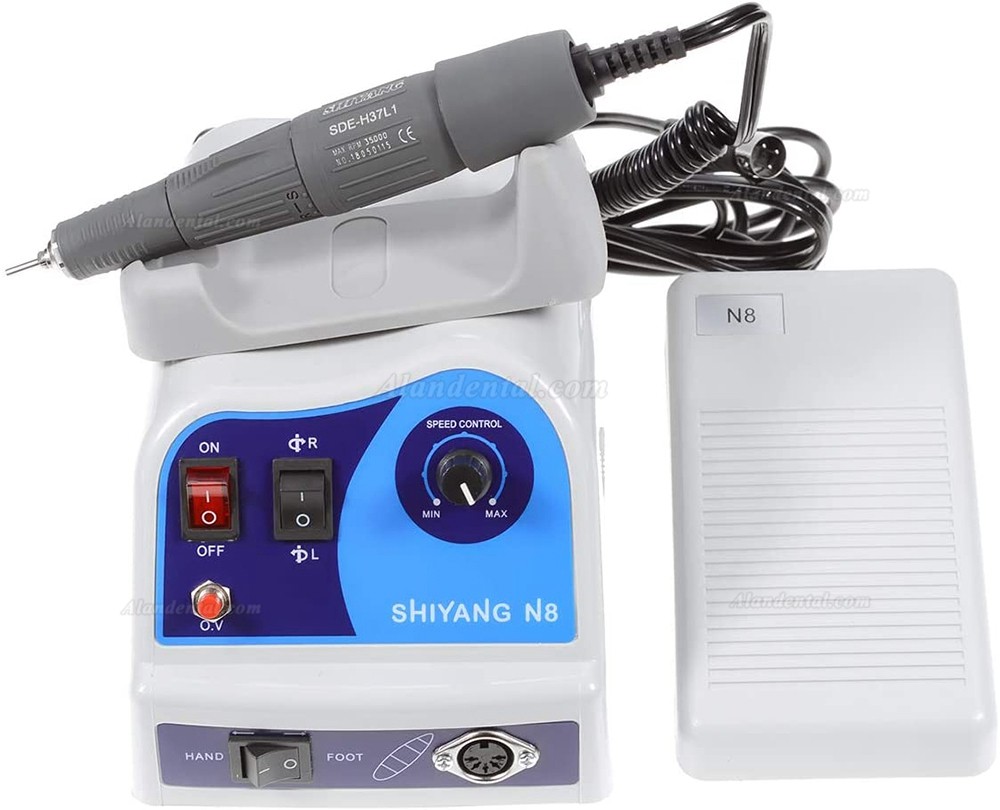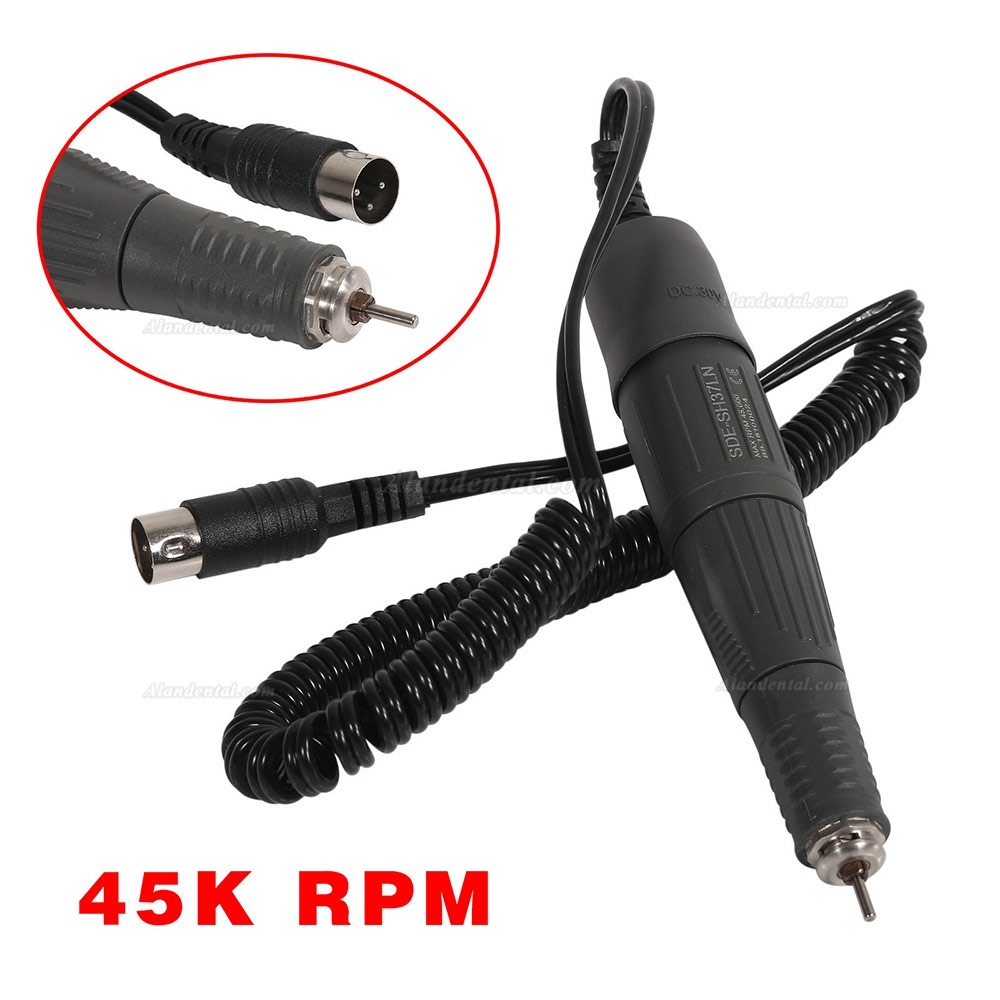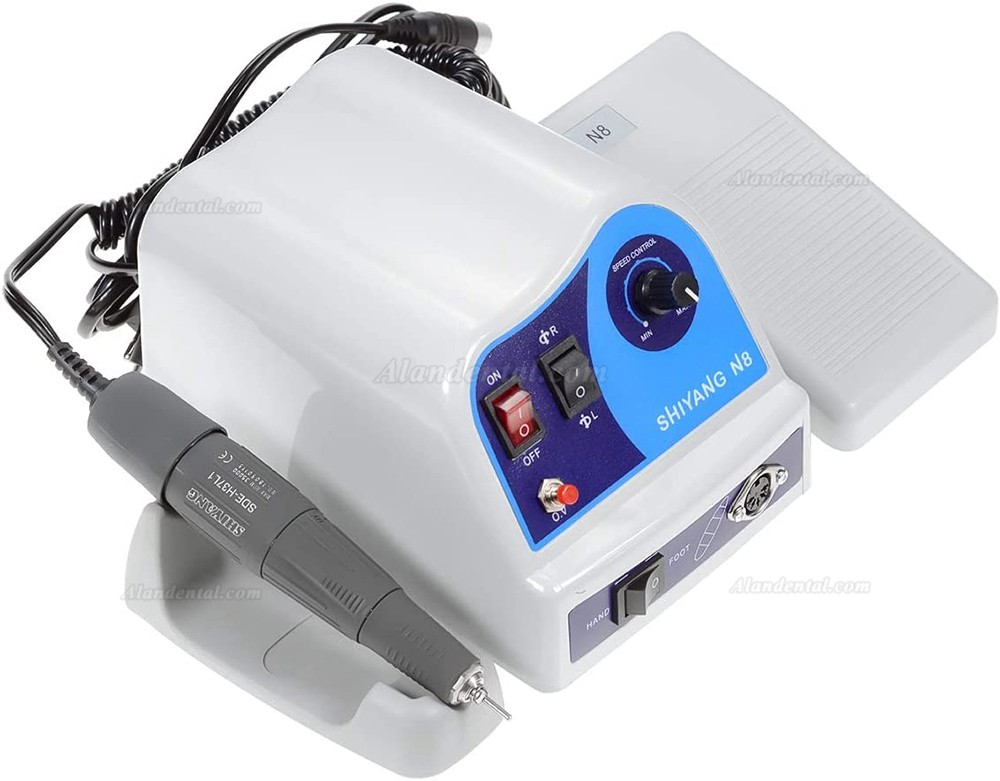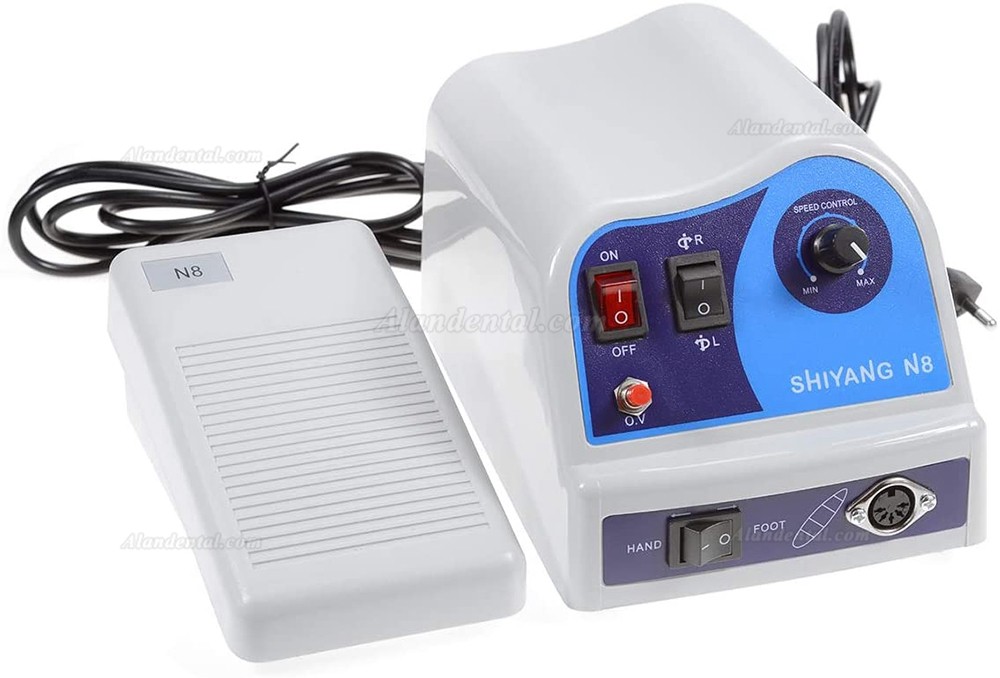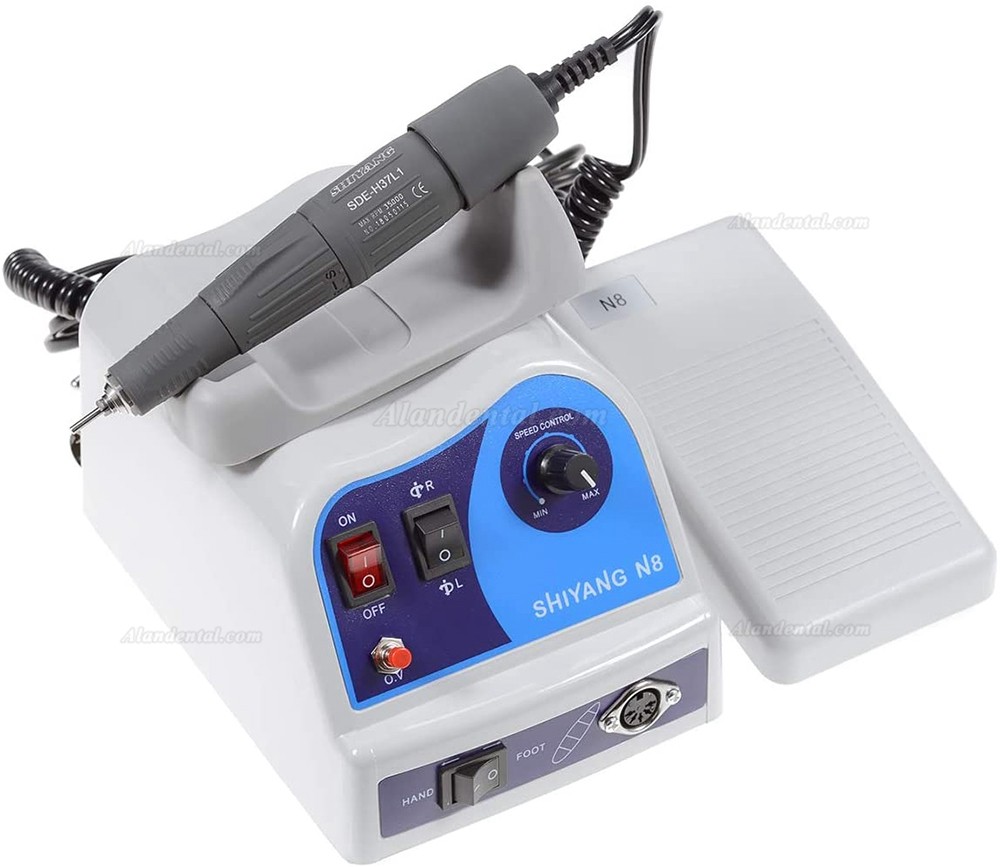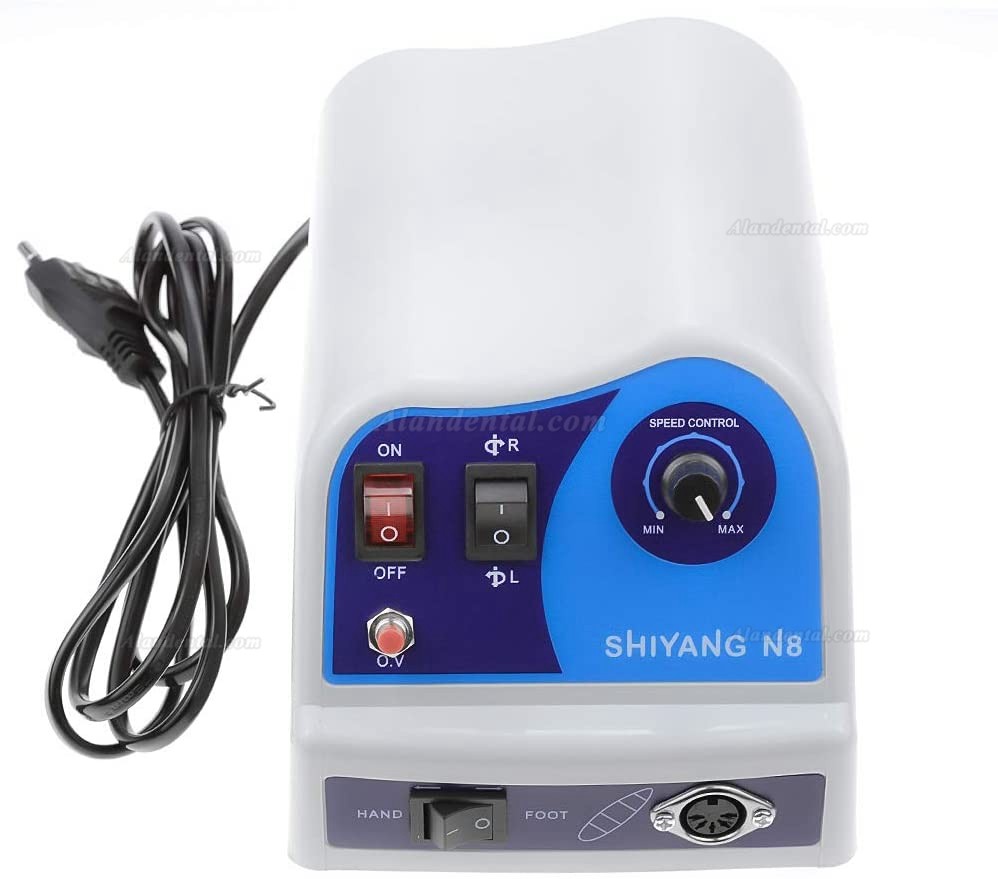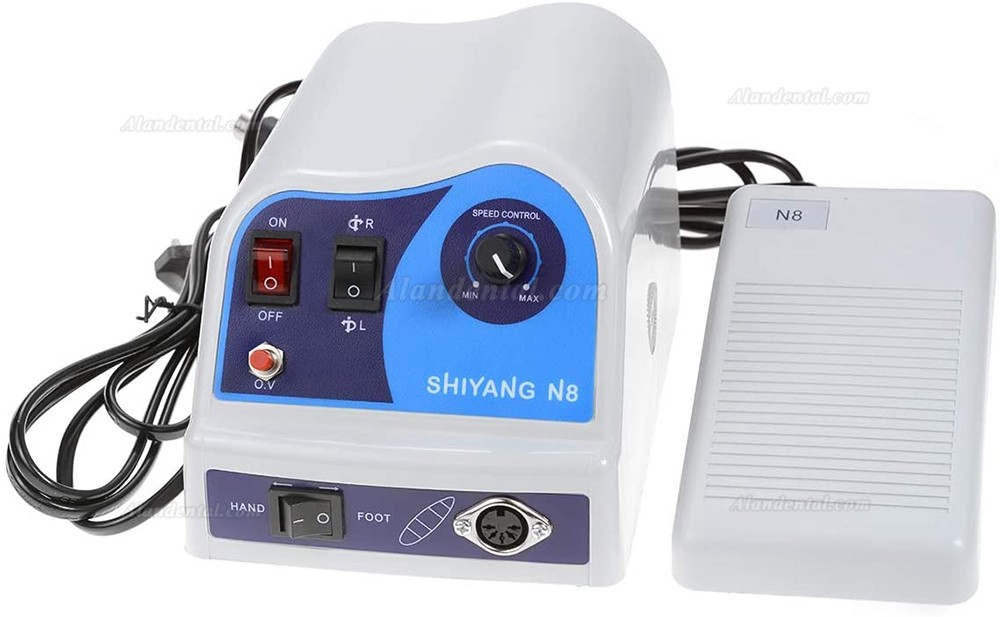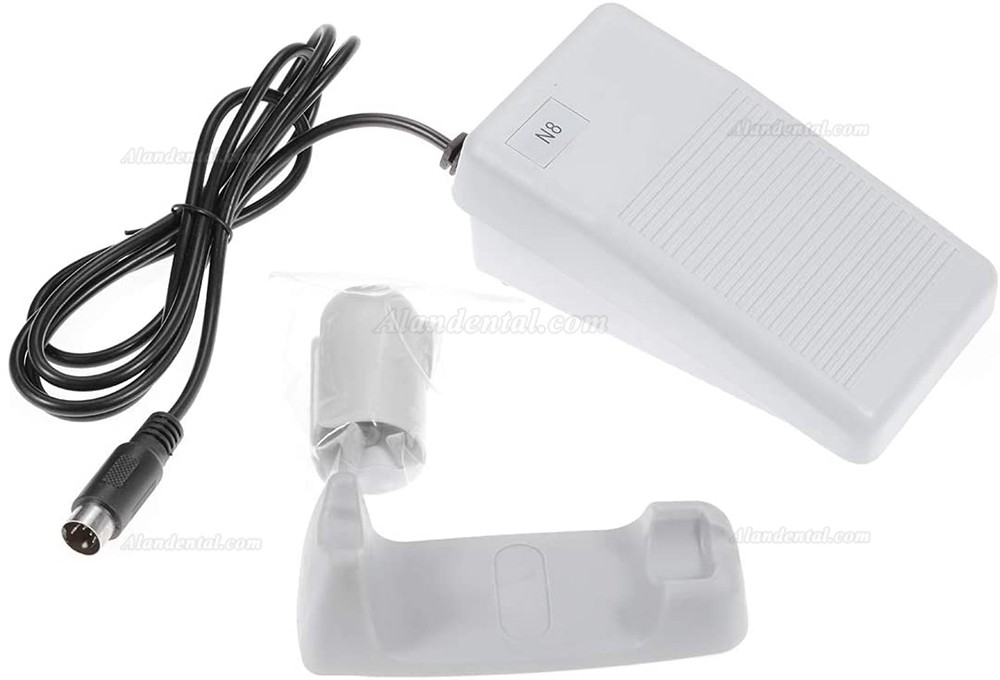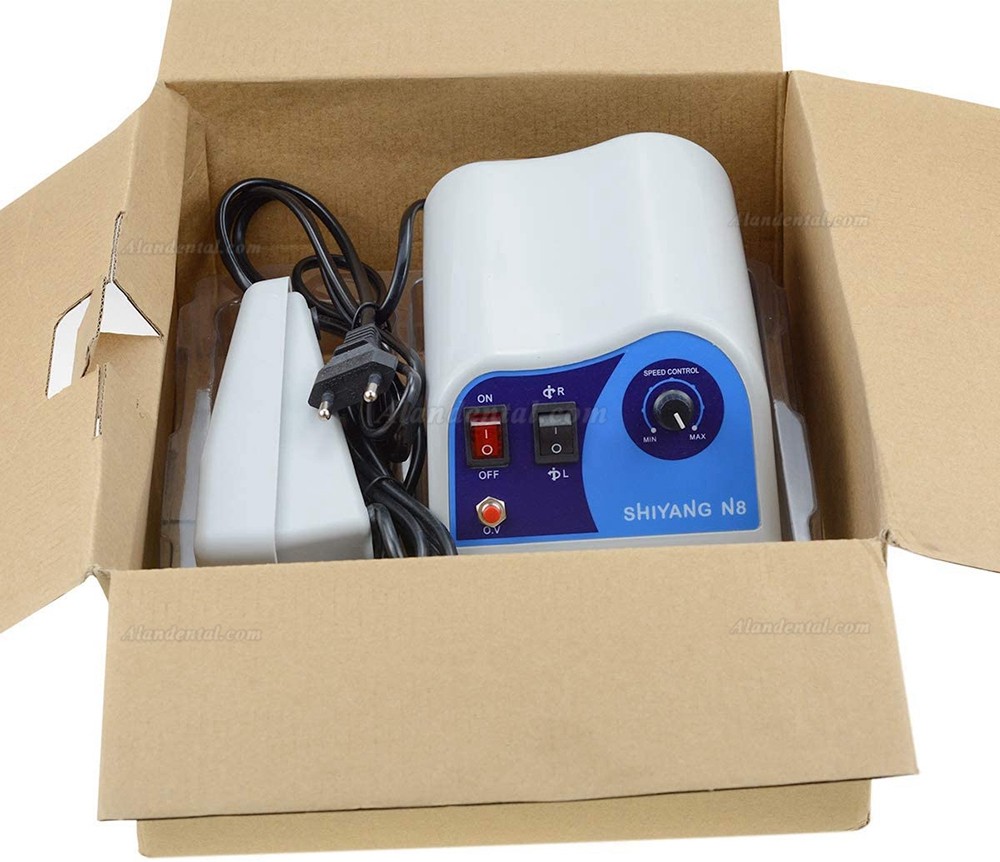 Contact Information:
Live Support: Chat with us online
Email: service.alandental@gmail.com
If you have any problem, please do not hesitate to contact us.
Shipment Note:
If your package shipped by Express Delivery, please give us a valid delivery phone number, and also a full and accurate shipping address.
How to Buy from Alandental?