SCIAN® Nebulizer Machine NB-210C
Nebulizers are often used by infants, children, people with severe asthma, or anyone else who may have trouble using other asthma treatments. It is a favored asthma treatment because it delivers the medication directly into the lungs so they are more effectively absorbed.
A nebulizer machine is also known as a "breathing treatment" or "breathing therapy." A nebulizer can deliver both long-acting and short-acting asthma medications.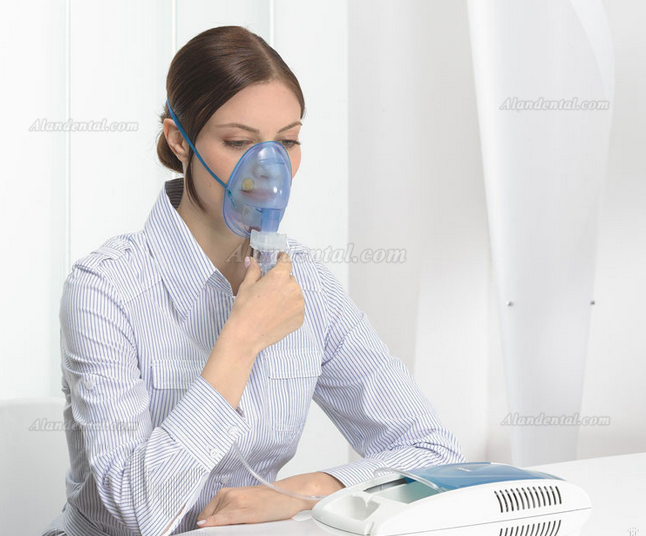 Features

●Concise and streamline design
●Portable for home and clinical use
●Highly effective delivery of medicine
●One-button operation for easy use
●Integrated design with dosser
Specifications
1. Rated voltage: 200v ± 10%, 50Hz ± 1Hz
2. Electrical Safety: Type II B
3. Ultimate pressure:> 205Kpa (30psi)
4. Power: 130VA
5. Liquid container maximum capacity: 10ml
6. Atomized particle size: 1-5um more than 60%
7. Atomization rate: ≥0.2ml / min
8. Noise size: ≤65dB
9. Operating temperature and humidity and atmospheric pressure: + 10 ℃ - + 40 ℃, humidity ≤85%, 860hPa ~ 1060hPa
10. Storage temperature and humidity and atmospheric pressure and the environment: -10 ℃ - + 40 ℃, humidity ≤85%, 700hPa ~ 1060hPa indoor non-corrosive gases, can be well ventilated
11. Size: 330mmx200mmx138mm
12. Fuse Specifications: T1.5AH, 250V
Packing List
Adult Masks
Children's mask
Mouthpiece
Filter cotton 5
Connecting pipe
Atomizing cup 1 set (including connectors and atomized piece)
Fixings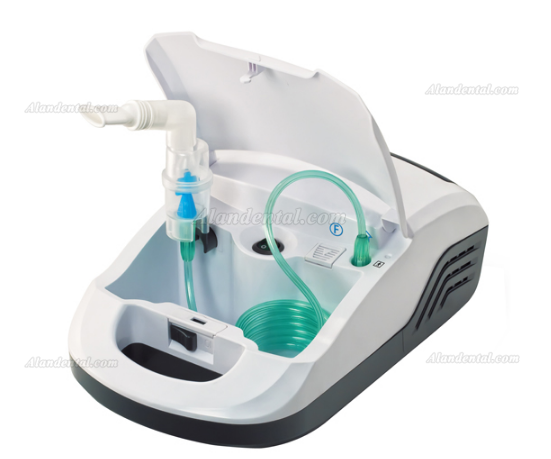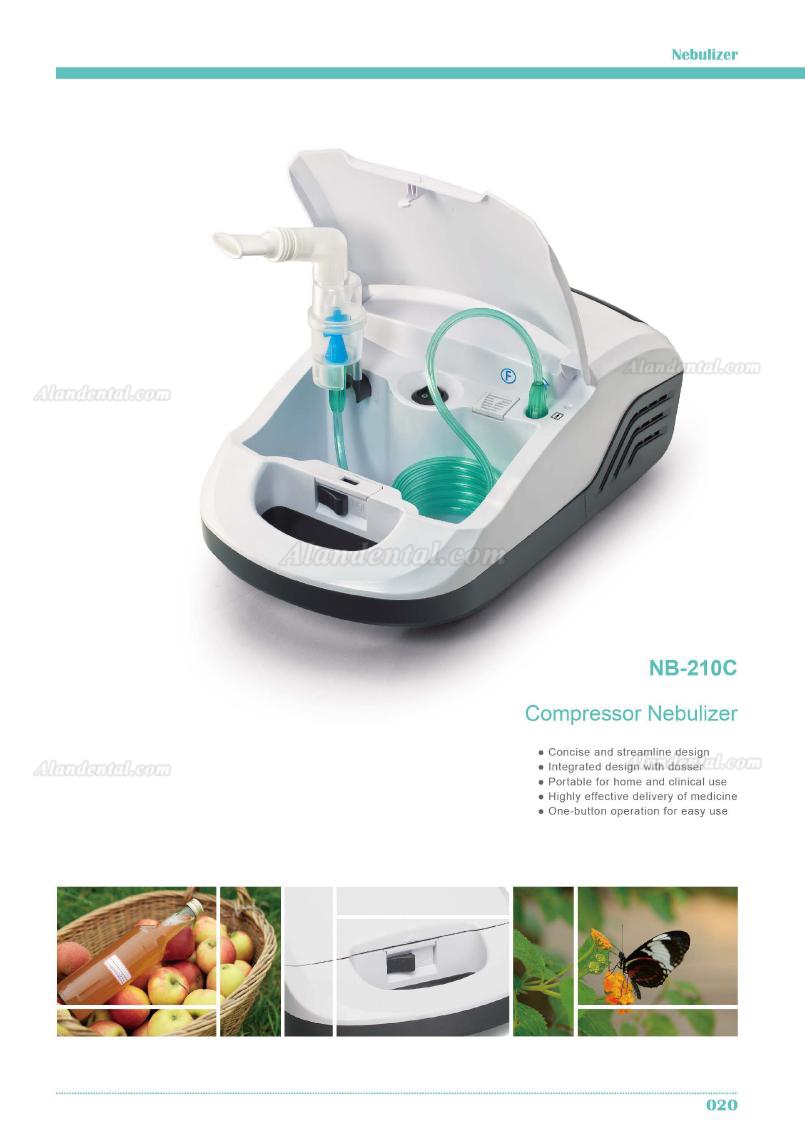 Contact Information:
Live Support: Chat with us online
Email: service.alandental@gmail.com
If you have any problem, please do not hesitate to contact us.
Shipment Note:
If your package shipped by Express Delivery, please give us a valid delivery phone number, and also a full and accurate shipping address.
How to Buy from Alandental?