RESmart® Smart CPAP Ventilator BMC-630C For Snoring/Apnea
RESmart ® BMC-630C is a new intelligent CPAP machine , suitable for home and clinical treatment of obstructive sleep apnea syndrome (OSAS), its unique and powerful intelligent control functions has changed the traditional poor CPAP compliance problems for the patient to provide a more safe and comfortable lifestyle. Backlit LC display for easy operation at night, in the dark also allows you to easily operate; with anti-misuse touch silicone keys, so that patients sleep peacefully, bring a restful sleep early, sweet dreams!
Features
1. Durable , reliable, steady as a rock
2. Using a special dedicated turbines for the treatment of patients with persistent pressure to provide 4 ~ 20hPa of ;
3. Unique Manual P function can be adjusted manually using the patient during the treatment of stress , comfort and freedom of the regulation ;
4. Pipeline automatic drying technology , effectively extending the life of the pipeline , saving maintenance costs ;
5. Heated humidification anti- reflux, safe and comfortable
Constant through integrated design InH2TM humidifier , wet gas stream is heated to reduce the irritation of the respiratory tract , reduce the side effects of nasal airway resistance and significantly improve patients' compliance ; unique design prevents reflux of liquid into the host using safer
6. Ramp easily fall asleep
Adjustable from 0 to 60 minutes delayed booster function , to help patients fall asleep easily , reducing suited to the wearer's sense of early.
7. Multiple compensation , meticulous
Advanced pressure sensor technology , automatically leak compensation to ensure the accuracy of the treatment ; altitude compensation, it can work in any corner of the world .
8. Always protecting and caring
Intelligent system monitoring and timely warning in case of unexpected power outage , the time to protect patient safety.
9. Human design, considerate
Backlit LCD display for easy nighttime operation ; misuse of touch with anti- silicone keys, so that patients sleep peacefully
Specification
Operating Pattern: CPAP
Pressure Release: YES
Pressure Range: 4-20CMH20
Noise: <30dB
Suitable For: Mild to moderate snoring,obstructive sleep apnea syndrome
Measurement: 220*194*112mm
Weight: 2.0KG


Please Attention
The machine does not suitable for these people
A.Medicine identified as central apnea syndrome who
B.Central-type suspension by more than 30% higher than the proportion of mixed apnea syndrome by
This machine is not permitted to these people
A.Bulla serious disease
B. Pneumothorax
C.Hypotension
D.Dehydration
E. Cerebrospinal fluid penetration, recent surgery or trauma, cranial
F. Patients with a specific disease by a doctor who asked not suited ventilator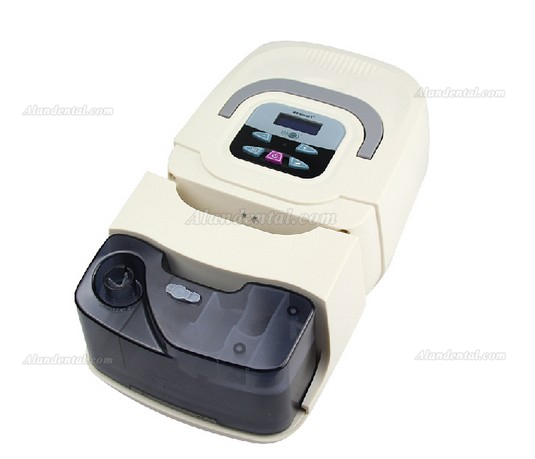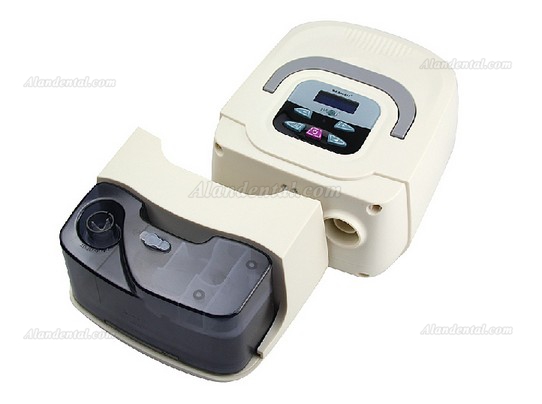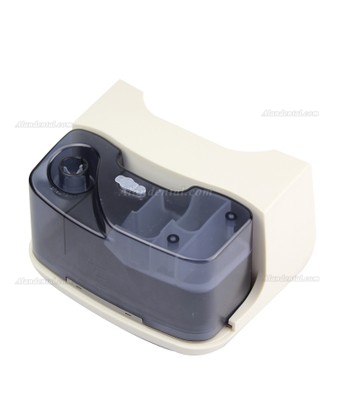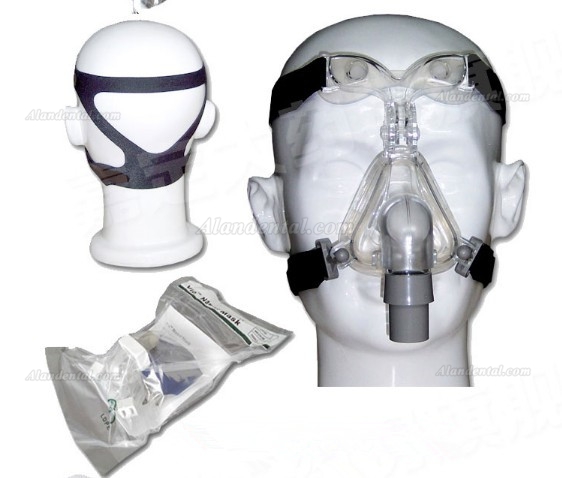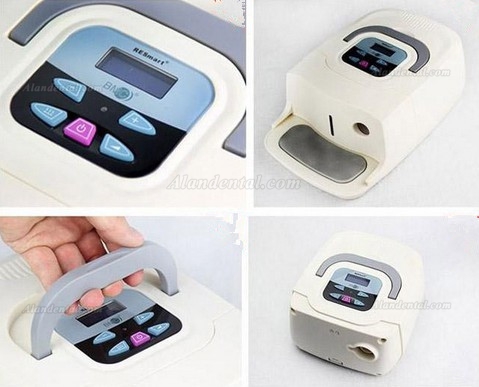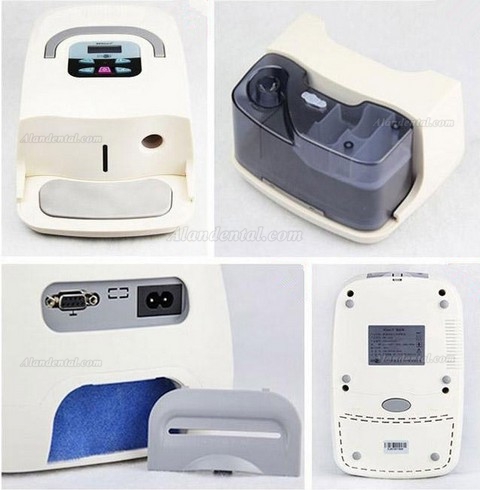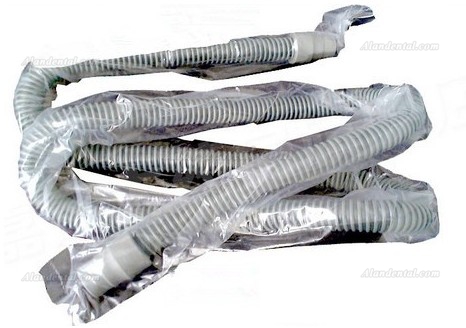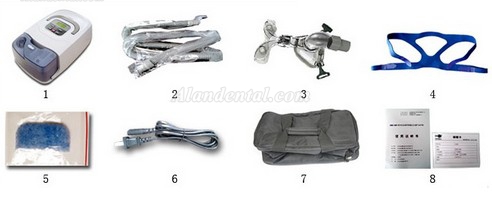 Contact Information:
Live Support: Chat with us online
Email: service.alandental@gmail.com
If you have any problem, please do not hesitate to contact us.
Shipment Note:
If your package shipped by Express Delivery, please give us a valid delivery phone number, and also a full and accurate shipping address.
How to Buy from Alandental?