Oxygen Concentrator Machine Portable Generator Household Home Use Oxygenation
Color: Blue&White

Voltage Rating: AC 220V 50Hz

Oxygen Concentration Range: 35%~93%

Oxygen Flow Range: ≥1L/min(Adjustable 1-5min, the oxygen concentration changes)

Running Noise: 40dB

Working Hours: More than 3000 hours (non Stop )

Size: (L)x(W)x(H) 30x29x50cm




Features:

Brand new and high quality.

Adjustable oxygen flow 1L/min, 3L/min , oxygen purity35%~93%.

Support continuous oxygen throughout the day, can continuously work 24hours.

Intelligent one-button operation control is convenient for the older to use.

Oxygen making and atomization, you can enjoy medical care at home

Mute design more comfortable.

support double Use in Same time
Timing Function:

If the user needs to set time for taking oxygen. Press the "Timer" button after powering on, and the TIME indicator will flash.

(NOTE: Shut down and then on, the interval should not be less than 5 minutes, to prevent the air compressor host from starting with the machine to affect its service life)

Set the time required for adjustment. Each press of the "Timing Increase" button increases the time by 10 minutes. The upper limit is 5 hours.

Press the time button again to enter the timed oxygen intake state. At this time, the TIME indicator light is always on, and the display enters the countdown. After the setting is completed, the oxygen can be directly sucked, waiting for the timing to end.
Atomization Function:

After the power is turned on, press to switch the atomization

the compressed air source gas is ejected from the atomization hole under the display panel, indicating that the atomization function has been successfully started.
aintenance:

Clean the outer casing: Clean the outside of the casing at least once a month. First, cut off the power supply and wipe it with a clean, soft cloth dampened with disinfectant to prevent liquid from entering the crack of the casing.

Cleaning of oxygen-absorbing accessories: Generally, it should be cleaned once a day. It should be disinfected and cleaned after each use. It can be washed with 5% potassium permanganate solution for 5 minutes, then rinsed with water, then keep it dry.
Package Included:

1 x Oxygen Concentrator

1 x Nasal Suction Oxygen Tube

1 x Atomizing Cup

1 x Headset

1 x Oxygen Tube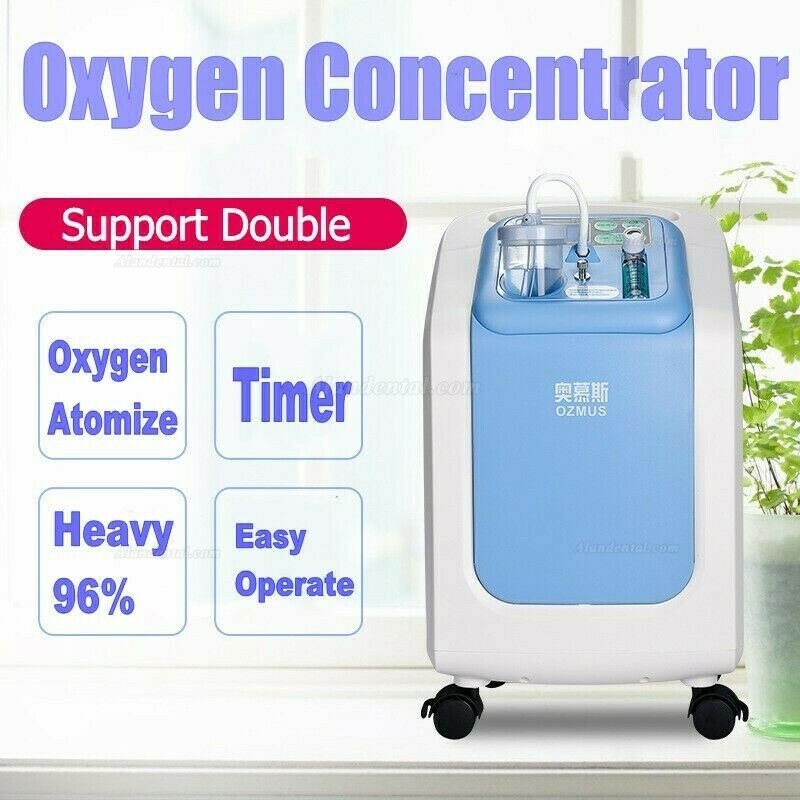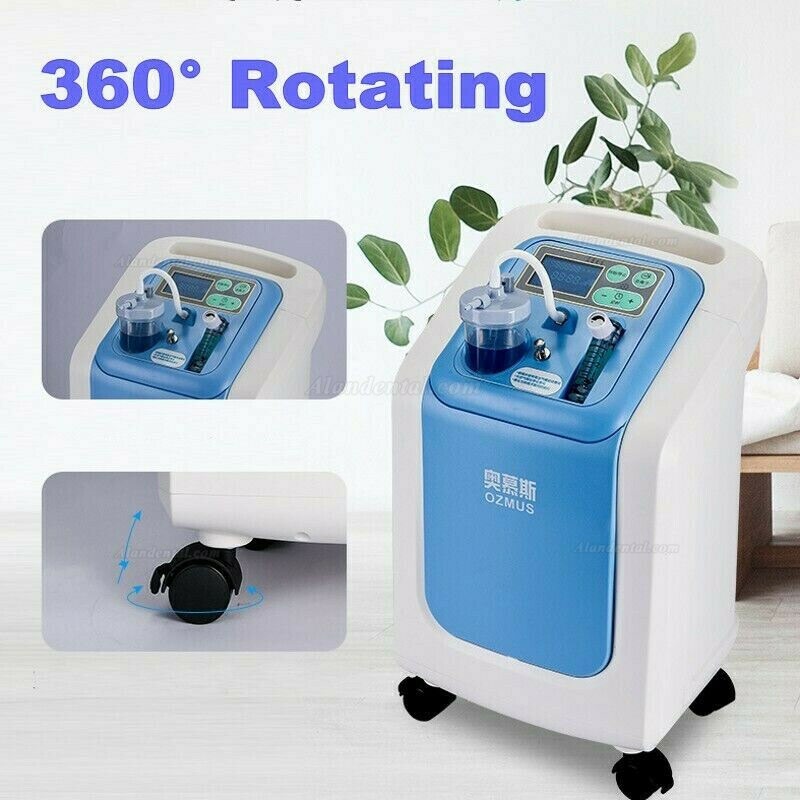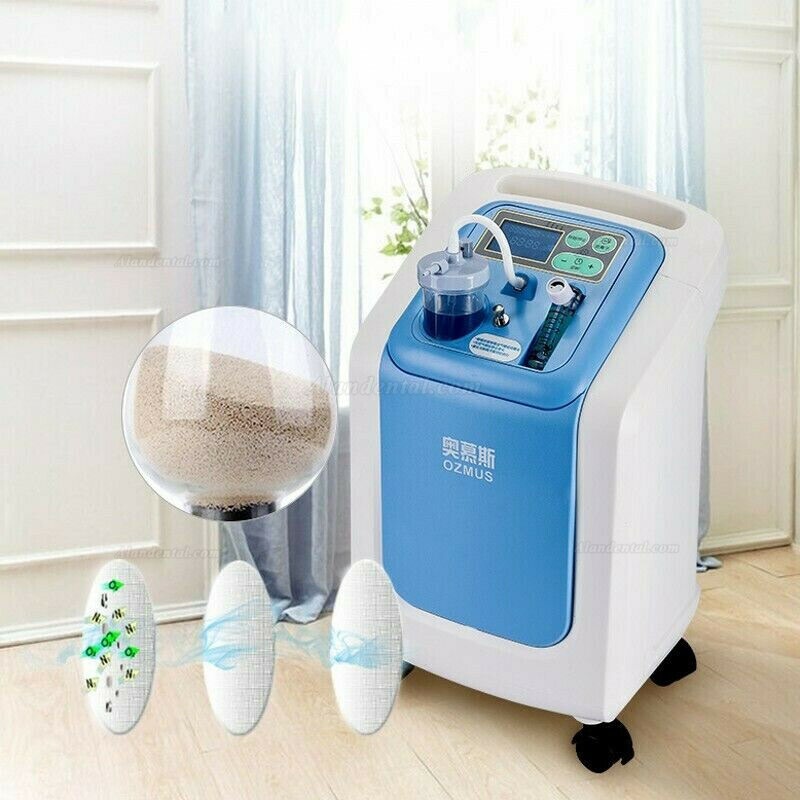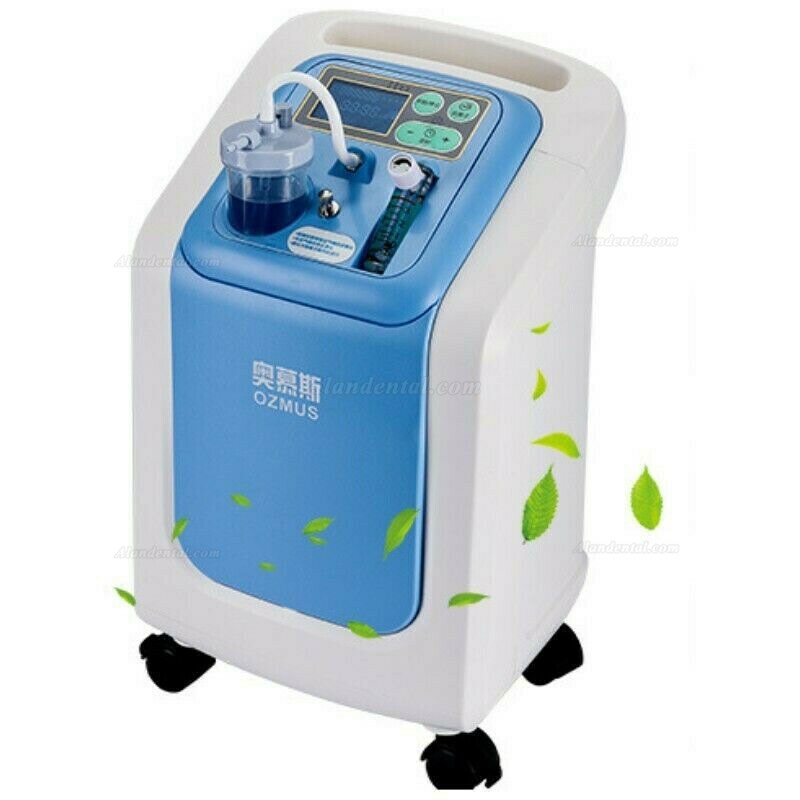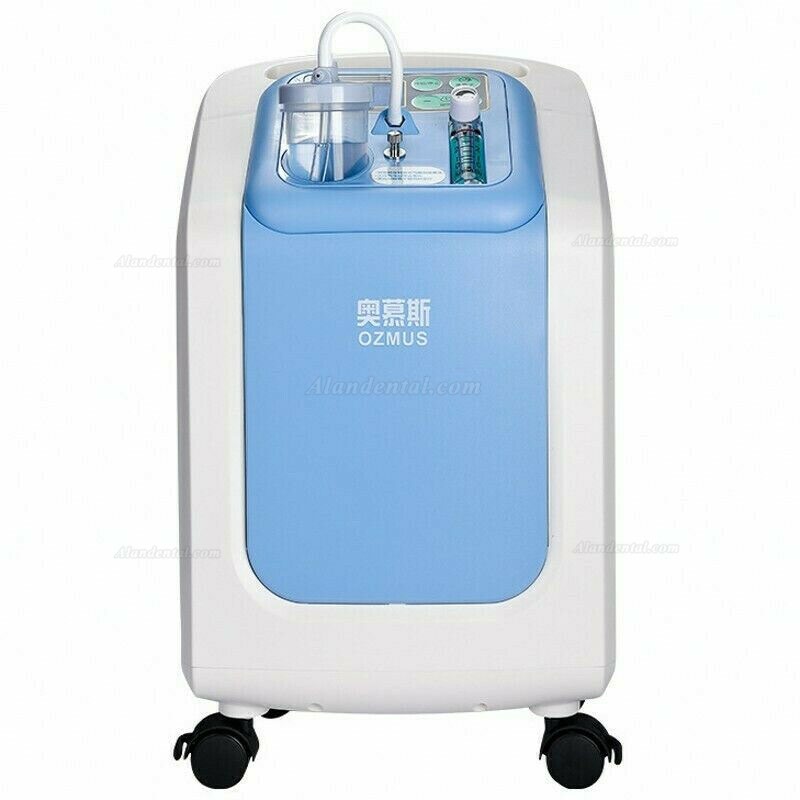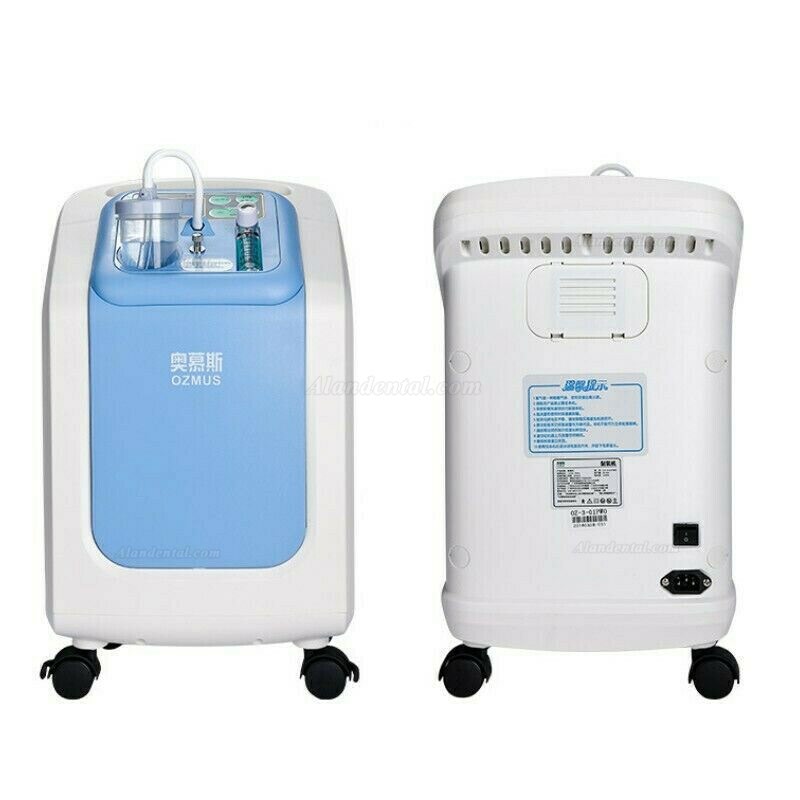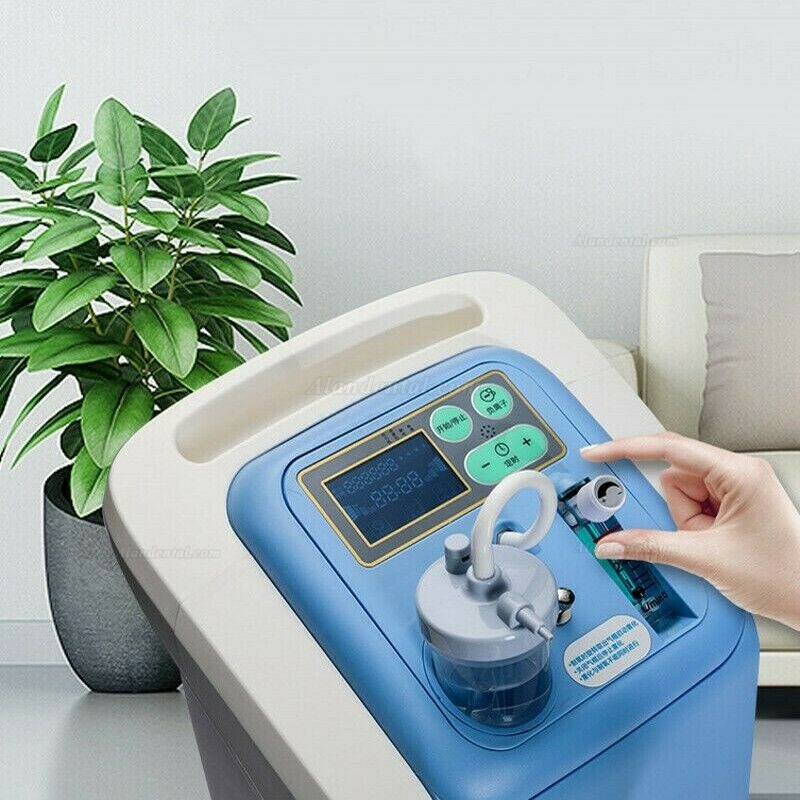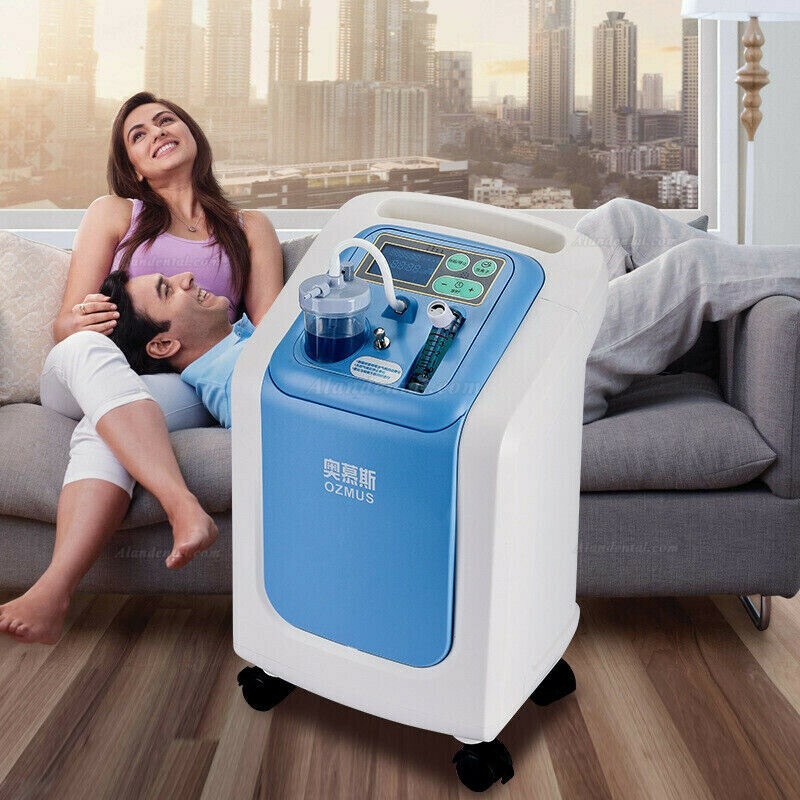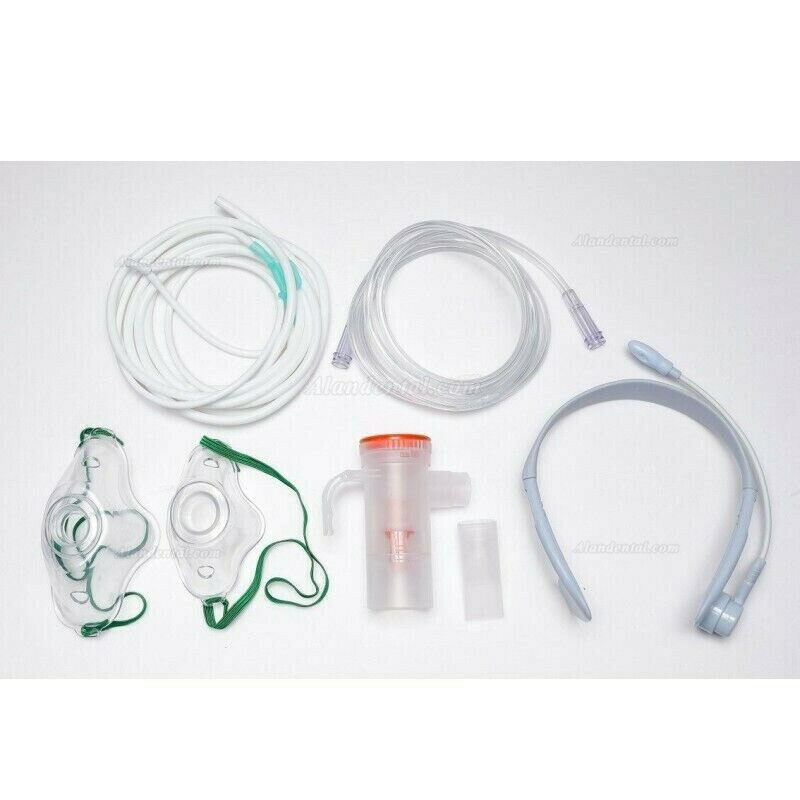 Contact Information:
Live Support: Chat with us online
Email: service.alandental@gmail.com
If you have any problem, please do not hesitate to contact us.
Shipment Note:
If your package shipped by Express Delivery, please give us a valid delivery phone number, and also a full and accurate shipping address.
How to Buy from Alandental?