JD2100 High Quality Micare LED Headlight 1W With 3.0X Loupe
Features:
1. More than 35,000 Lux of bright, white light. With a reference color temperature of 6,000 Kelvin and an extraordinary 35,000 Lux of illumination, the JD2000 LED HeadLight is more than twice as bright as other standard LED headlamps or conventional.
2. Compact and lightweight. The compact design ensures clear coaxial illumination, without the interposition. The JD2000 LED HeadLight weighs only 60 grams, ensuring user comfort even during long periods of use.
3. Flexibility. Adjusting the spot size (20 -100mm ) and continuously control the brightness. Combined with loupes 2.5X , 3.0X , 3.5X.
4. Certificcat CE . Adoptation of CE certification.
Technical Specifications :
1. Illumination: More than 35,000 Lux
2. Color Temperature : 6000 ( ± 500) Kelvin .
3. Life LED: 3 W Power , scheduled for 20 000 hours.
4. Spot Adjustment : Diameter lighting 20 to 130 mm
5. Angle of Declination: Fully Adjustable for user choice .
6. Time of Use : More than seven hours after a 4 hour recharge
7. Adapter Voltage : AC 110V/220V
8. Voltage of work: DC 3.7V
9. LED Weight : 60g
10. Packing size : 21CM X 33CM X 16CM
Packing List :
1. Main unit x 1
2. Rechargeable battery x 1
3. Adapter x 1
4. Packaging box x1
5. 3.0X Dental Loupe x 1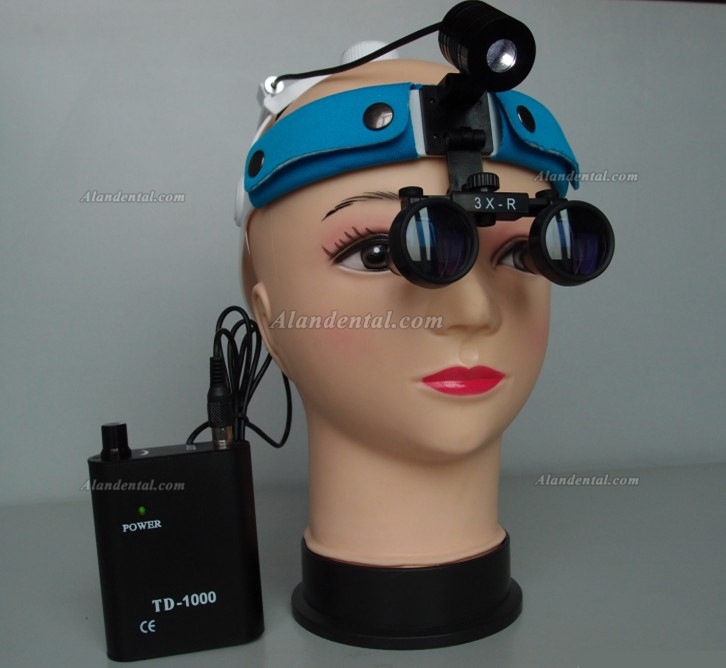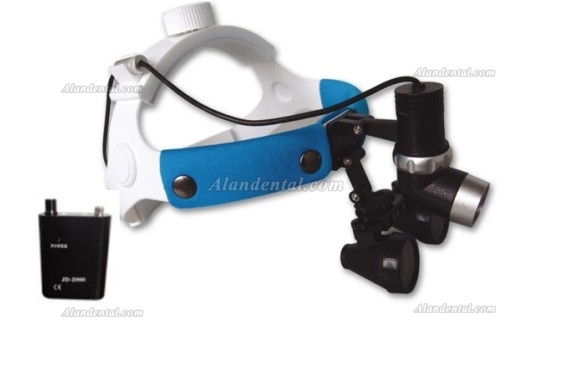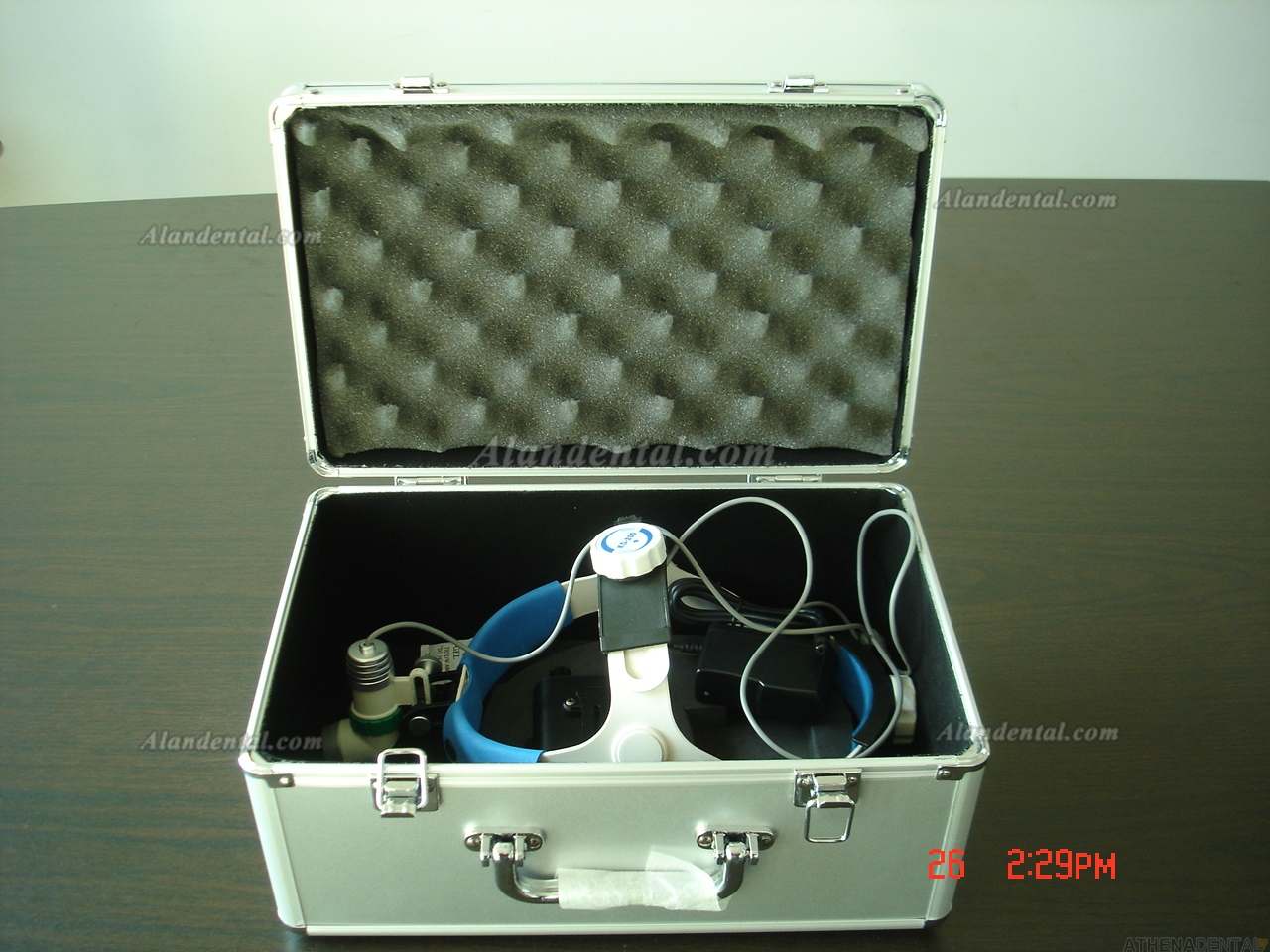 Contact Information:
Live Support: Chat with us online
Email: service.alandental@gmail.com
If you have any problem, please do not hesitate to contact us.
Shipment Note:
If your package shipped by Express Delivery, please give us a valid delivery phone number, and also a full and accurate shipping address.
How to Buy from Alandental?