HFMED SY02-LED5+3-TV Surgical Centre LED Shadowless Light with Camera CE FDA Certification
Detailed Description:
1. Using LEDs to illuminate demanding environments is becoming ever more common.
2. Low heat generation, minimal power consumption and an almost unlimited life expectancy.
3. Light emitting diodes have a whole range of technological, economic and ecological advantages.
Main Features:
1. Precise: Uniform, homogeneous lighting in surface and deep cavity procedures.
2. Simple: Ergonomic, sterile operating concept allows for the simple and flexible control of all functions.
3. Efficient: Environmentally proactive, low power consumption and durable, minimizeresources impact.
4. Durable: Almost unlimited LED life expectancy delivers tremendous reliability and minimize resources impact.
Adantages:
1. Unmatched shadow management optimizes concentration and surgical team efficiency.
Huifeng has harnessed the far-reaching potential of the multi-lens matrix to virtually eliminate shadows. The SY02-LED overlapping fields of light and multiple patterns - selectable based on the surgical situation - minimize shadows and redirect the full selected intensity to the surgical site.
The result is up to 25% more light in deep cavity situations.
2.Sterile control operations
One of the innovative characteristics of SY02-LED5+3: The sterile control concept enables the surgical team to operate all important functions intuitively, quickly and simply - either on the light heads or via a wall control panel.
3. On and off-switch
Dimming with integrated Endo mode
Shadow management
Optimized air flow design for better hygiene
With its open design and superior ventilated ceiling tolerance, SY02-LED ensures that perfect operating conditions are created and hygienic requirements are fulfilled. The airflow surface under the ventilated ceiling is minimized and the reduced heat generation ensures a low turbulence displacement stream under the light head.
SY02-LED combines these characteristics. The result: Unparalleled performance.
Type:SY02-LED3+5 Surgical Shadowless Light
Illuminance(Lux):≥120000/140000
Colour temperature(k):3500±200K/4000±200K 4500±200K/5000±200K
Colour reduction index(Ra):96
Illuminance depth(mm):1020/1150
Total irradiance (W/m2):380/510
Size of light field (mm):200-350
Rated power of bulb(V/W):3.2V/1W
Lamp head diameter(mm):700/860
LED Service life of illuminant:≥50000
Power supply voltage:AC110V-240V(50HZ-60HZ)
Brightness adjustmen:stepless continuous light adjustment
Total power consumption(W):140
Total LED bulb quantity(pcs):295
Lowest height of installation(mm):2900
Warranty:2 years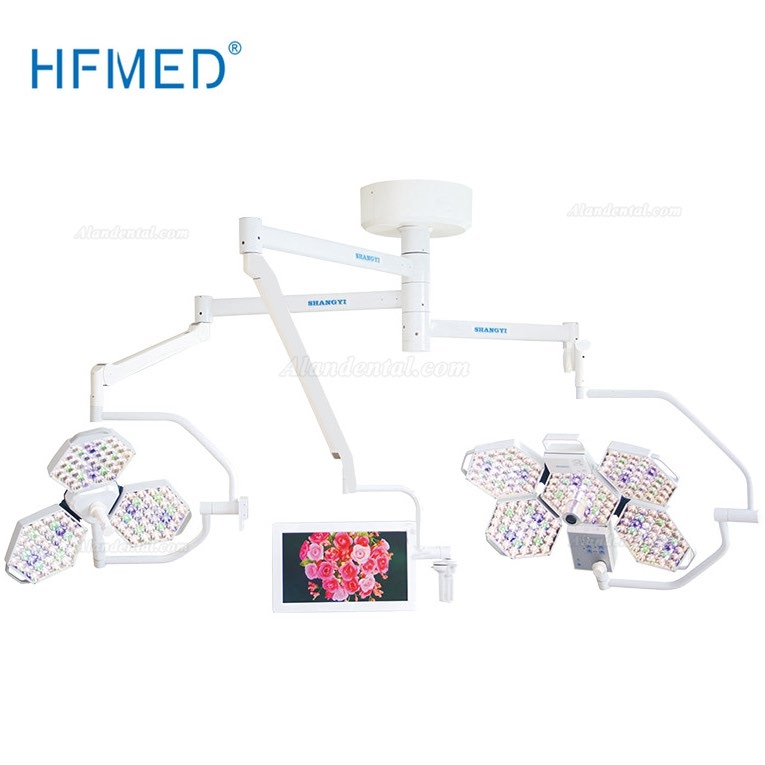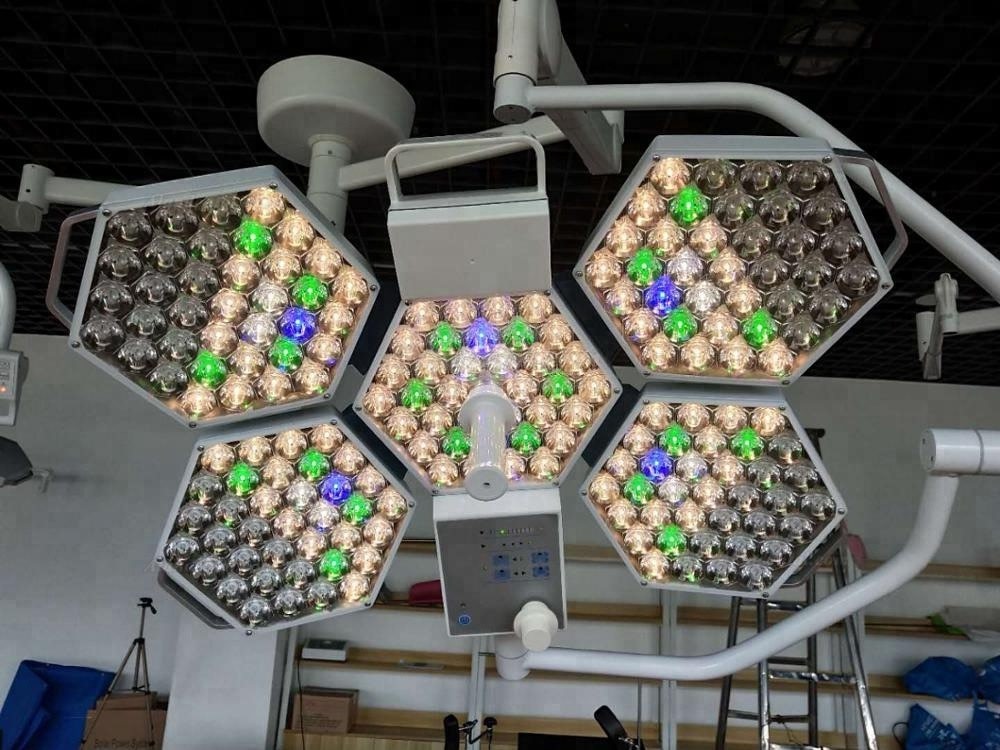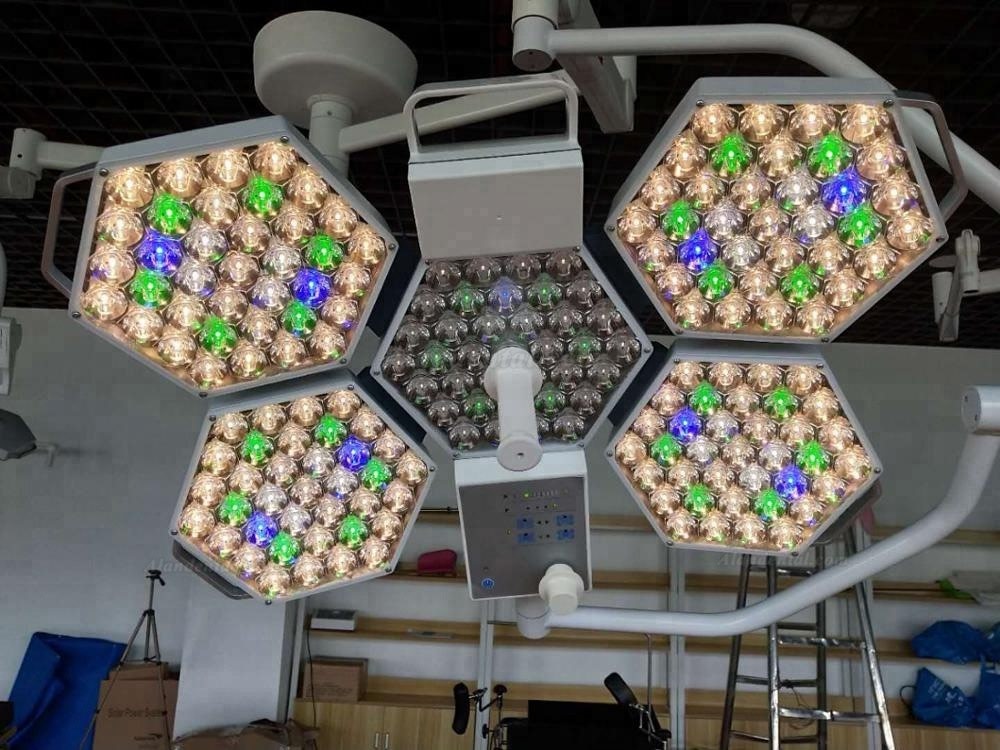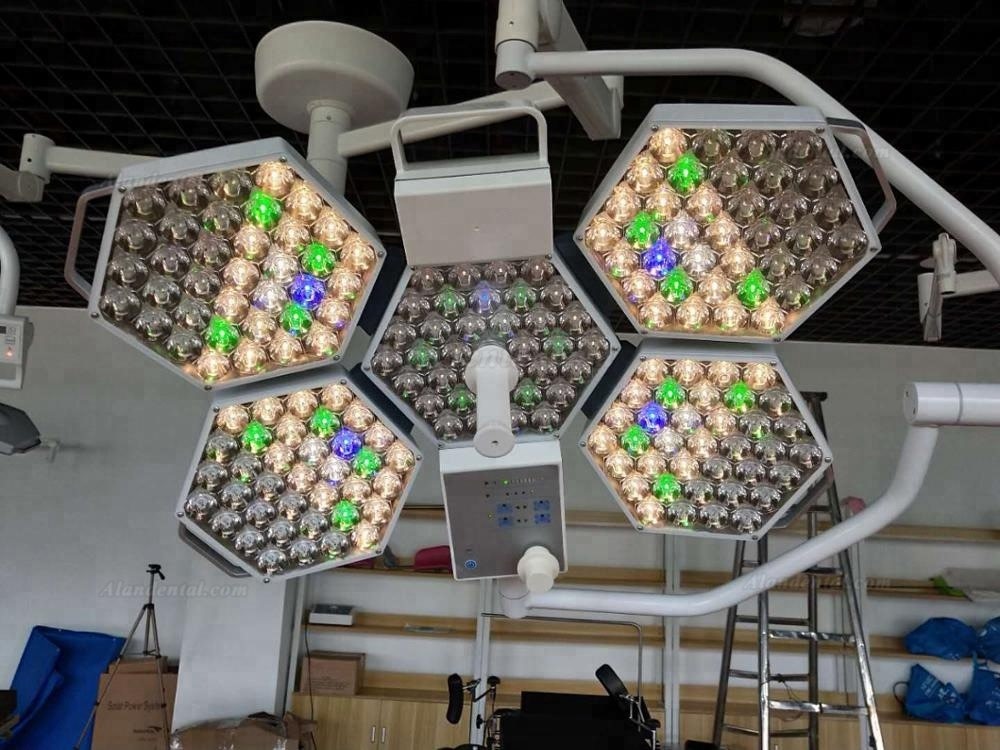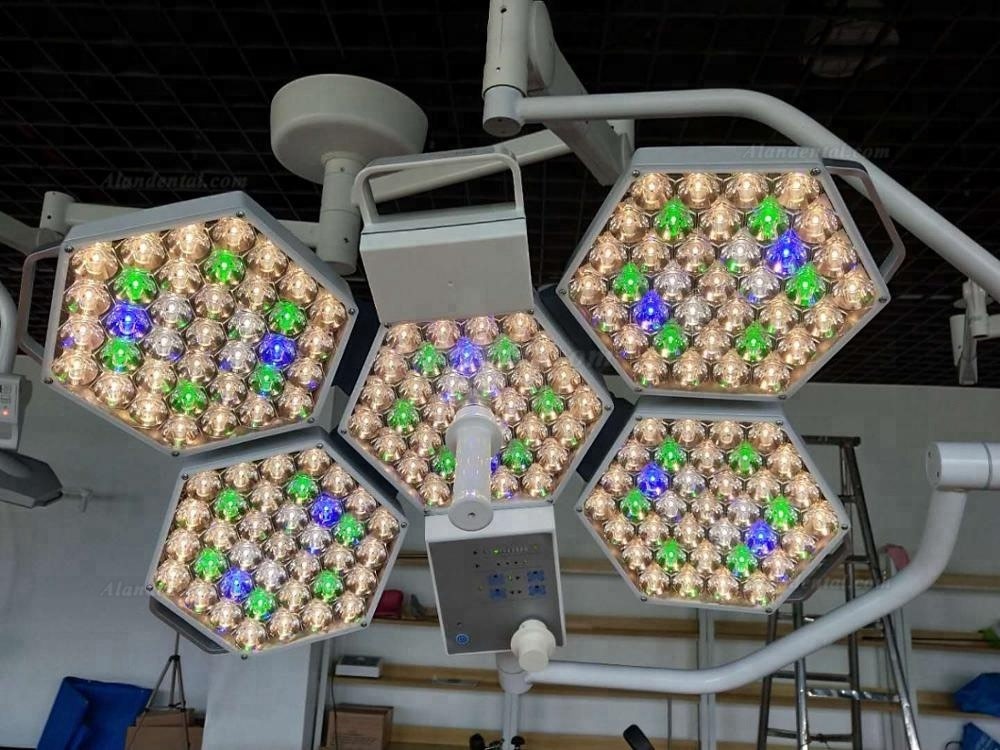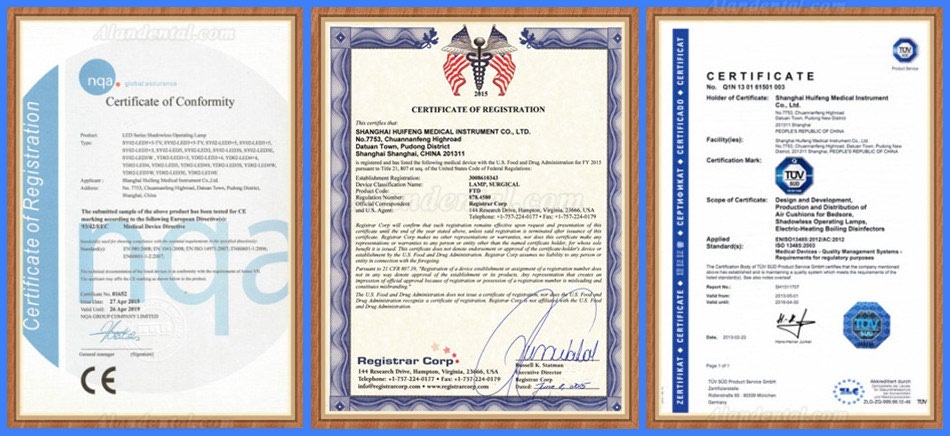 Contact Information:
Live Support: Chat with us online
Email: service.alandental@gmail.com
If you have any problem, please do not hesitate to contact us.
Shipment Note:
If your package shipped by Express Delivery, please give us a valid delivery phone number, and also a full and accurate shipping address.
How to Buy from Alandental?