Getidy® JQ-23/18 Dental Steam Autoclave Sterilizer Class B 19/23L
Features:
1. Separate heating work of steam generator and heating coil lead to easy manipulation of the speed and volume of steam, reducing the water consumption. Heating coil lifetime is prolonged because its temperature will fall when chamber temperature goes up.
2. Material of cover is safe and reliable. Covers and chambers are made of imported 2mm SU304 stainless steel which will guarantee safety at a high pressure inside chambers and avoid the second pollution caused by the corrosion.
3. Getidy innovates and develops new technology to control temperature and pressure and ensure the tolerance temperature inside chamber is less than 0.5℃.
4. The accuracy of temperature is 0.5℃,and the accuracy of pressure is 0.1bar.
5. Use the newest machinery and electronic double-control lock ,to ensure the safety during the operation.
6. The temperature sensor can adjust automatically or manually at will to ensure the autoclave work in different atmospheric environments.
7. Broad ventlight makes good heat dissipation
Sterilizing temperature: 121℃, 134℃
Special function: kill the AIDS(HIV), hepatitis B(HBV)mad cow virus and Bacillus
Dry procedure: vacuum drying
Display: 128X64 Dots LCD, multi languages
Sterilization program: 12 kinds of programs
Test program: Bowie&Dick test, Vacuum test, Helix test
Sterilizing data: print by optional external mini-printer or download by USB port
Safety features: Safe Valve; Double-control lock system and self-test alam system
Water supply system: two water tanks inside, capacity of reservoirs (3.5L fresh water and 5L waste water)
Power: AC 110V or 220V±10%
Sterilization Class: European class B
Instrument containers: 5-layer activity pallet rack with 3 trays
Packing size: 660X550X560mm
Packing size: 660X550X560mm
1. Please read the manual carefully before operation.
2. Put sterilizers on horizontal worktable and raise the front two supporting stands slightly.
3. Be sure to use distilled water in order to prolong the life of sterilizers.
4. Clean the water tanks and water filter regularly.
5. Do not move the sterilizer during the process of work.
6. All the medical equipment, blankets, clothing etc. which contact pathogenic microorganisms must be sterilized by chemical disinfectant first.
7. The package or container for disinfection items must be appropriate, and is recommended to use double wrapped white cotton with good
8. Try to put the same kind of instrument in the same sterilizer flatly,leave aperture, make sure steam can penetrate easily.
9. Make sure the machine in good condition, especially the safe valve.
10. Do not open the door until the pressure fall down to "0" bar.
1. DAILY: Clean of the door seal; General cleaning of the external surfaces; General cleaning of the internal surfaces;
2. WEEKLY: Cleaning of the sterilization chamber; Cleaning of the trays and the support;
3. ANNUALY: Maintenance of the safety valve.
4. EVERY 500:CYCLES Replacement of the bacteriological filter;
5. EVERY 500: CYCLES Replacement of the seals;
6. AFTER 10 YEARS: Request a structural check of the chamber;
7. WHEN NECESSARY: Adjustment of the closing mechanism; Cleaning the sterilization chamber, accessories, door and seal.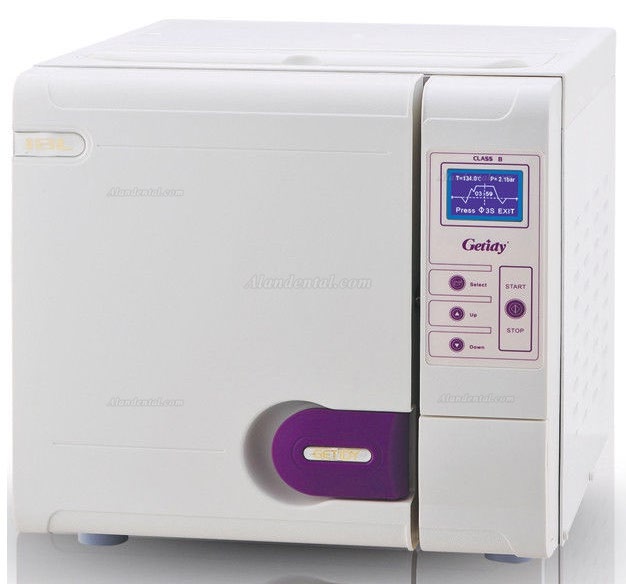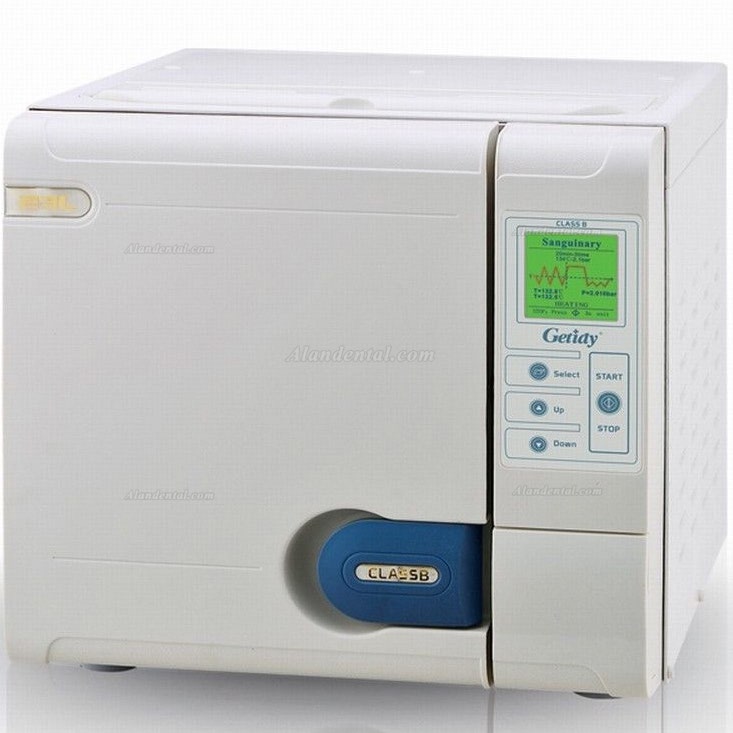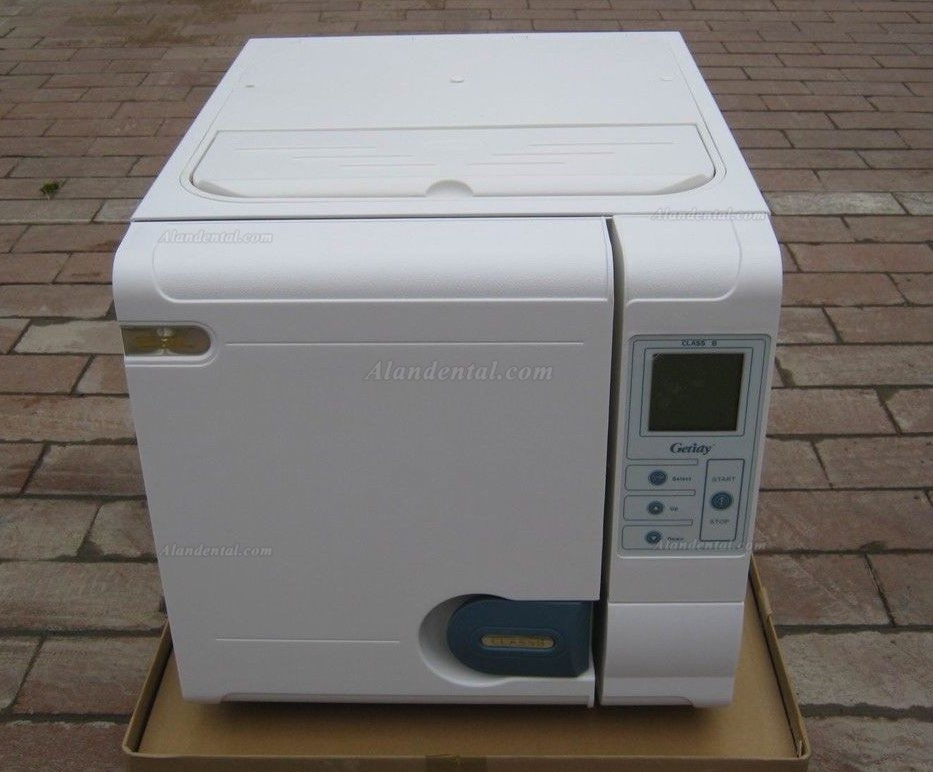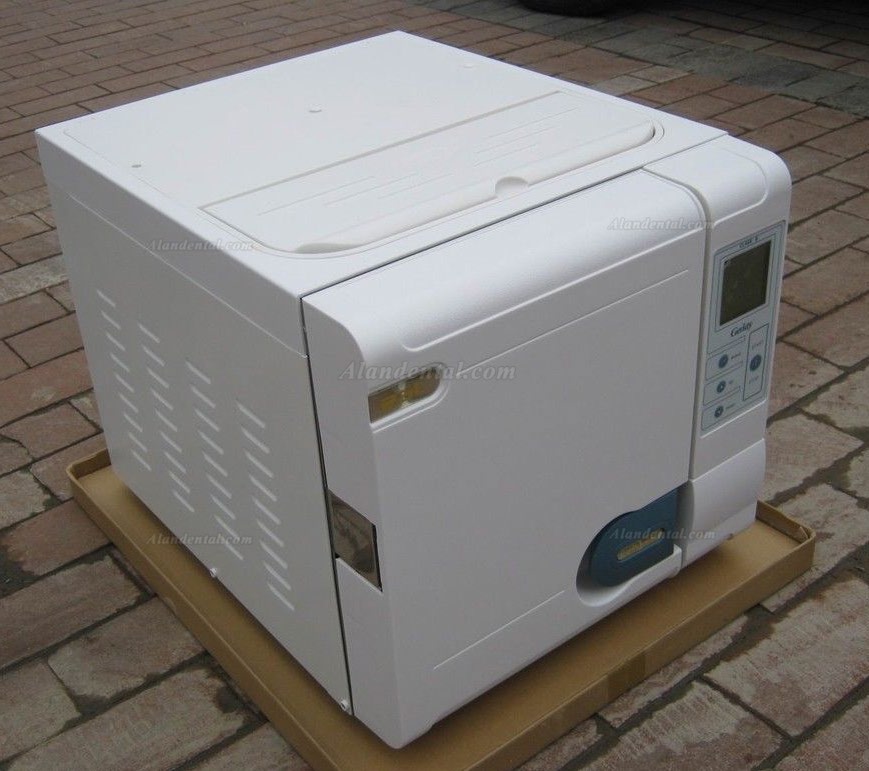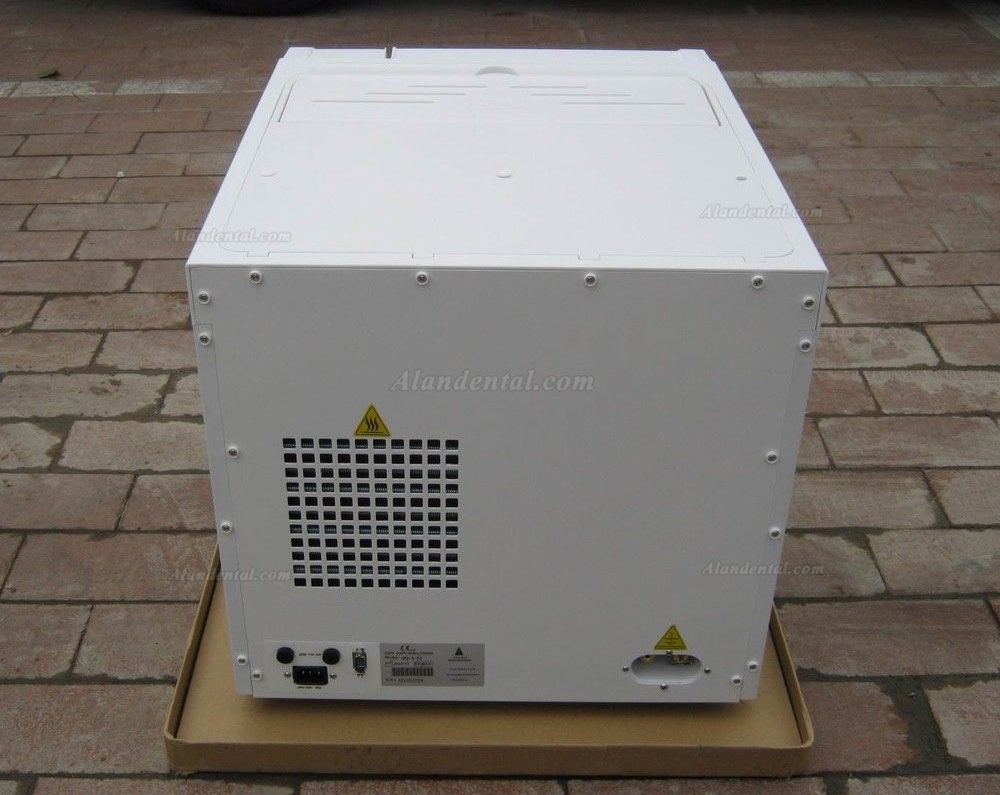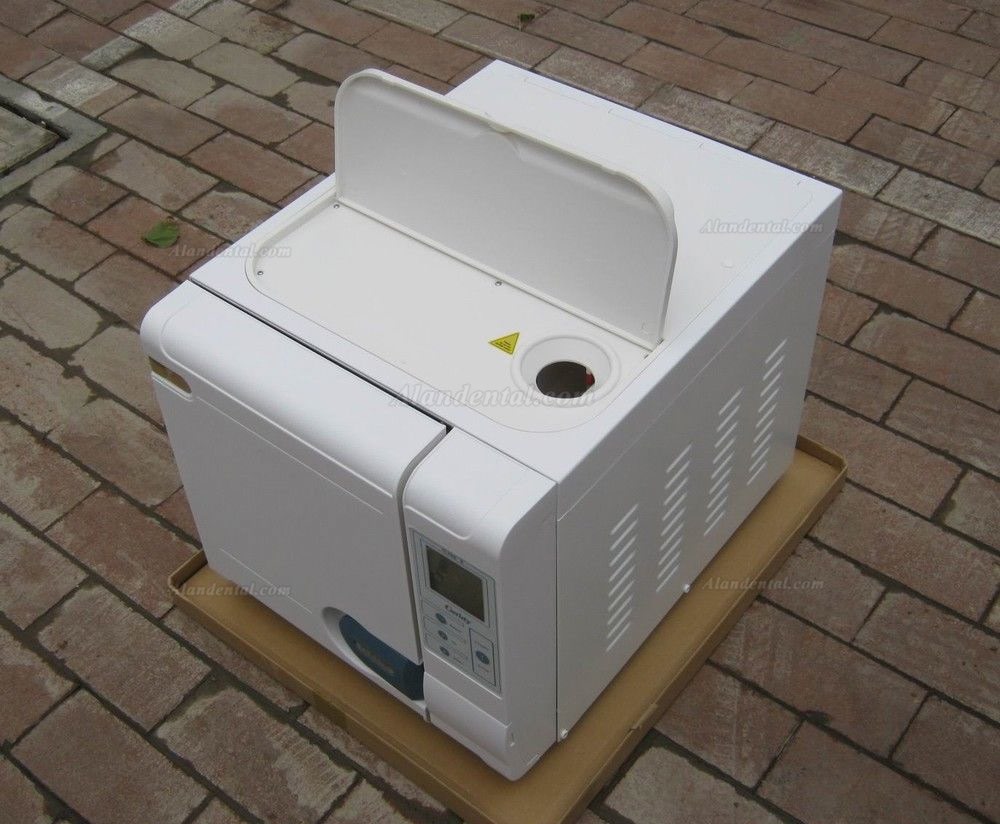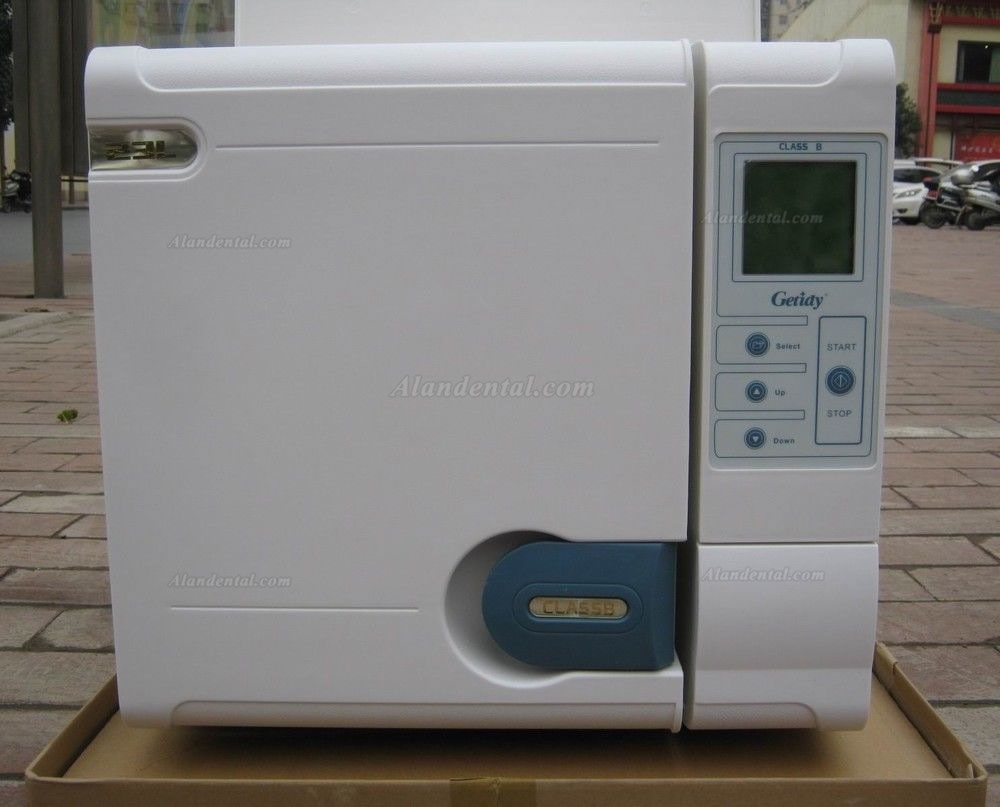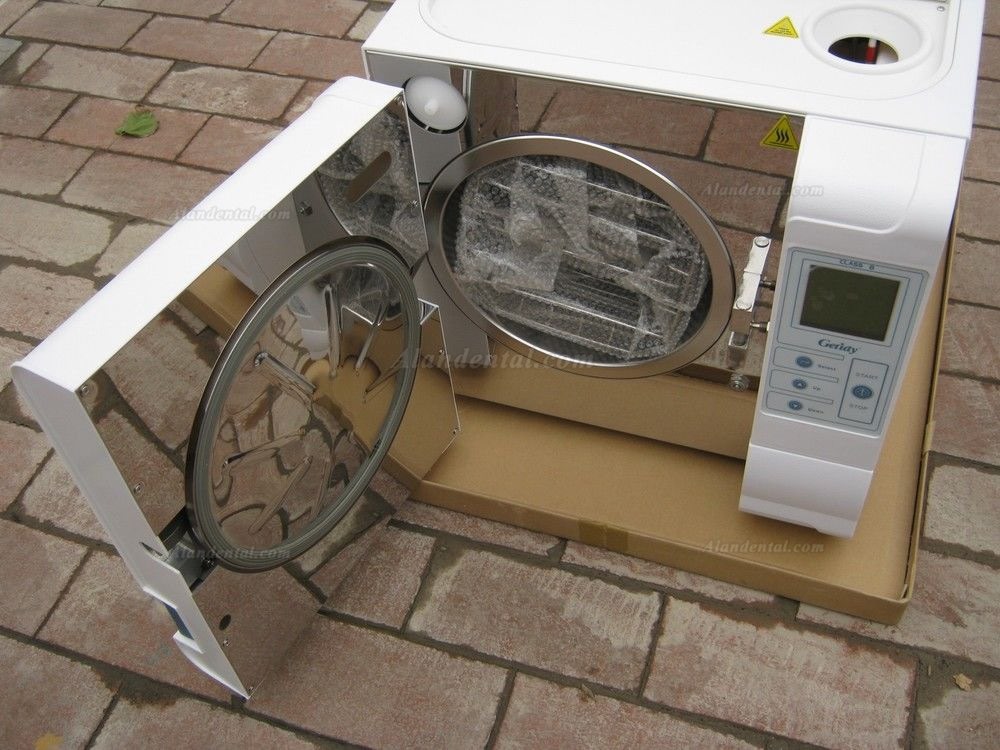 Contact Information:
Live Support: Chat with us online
Email: service.alandental@gmail.com
If you have any problem, please do not hesitate to contact us.
Shipment Note:
If your package shipped by Express Delivery, please give us a valid delivery phone number, and also a full and accurate shipping address.
How to Buy from Alandental?