Dental Wax Carving Machine Electric Carving Waxer Single Pencil 2* Tips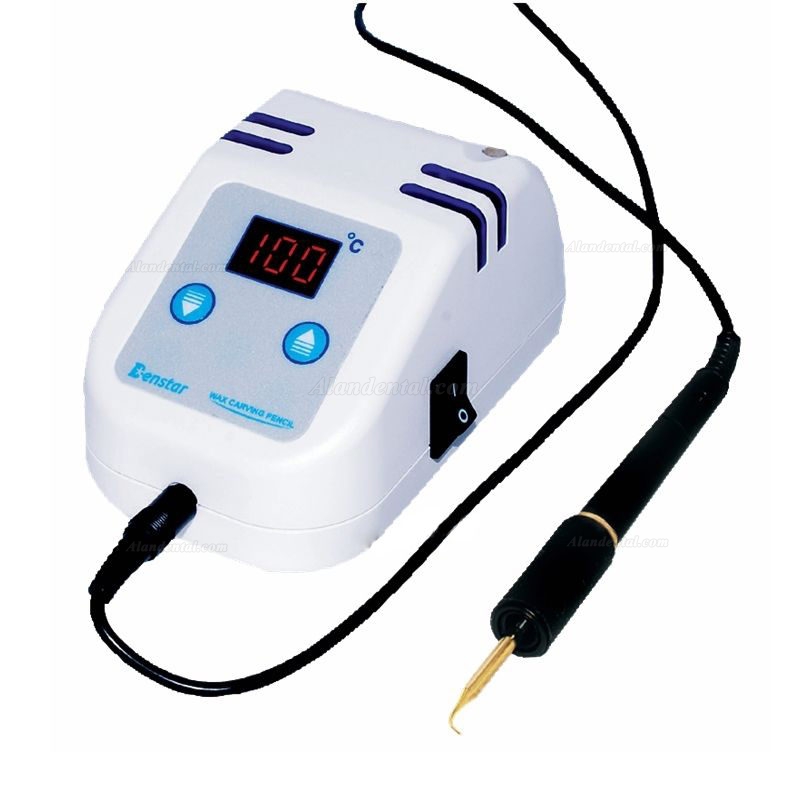 Product Description
This product is a tool for the dental technician and is a molder of electri carving and wax model.
It is easy to adjust the temperature with various carving tips provided ,and it is very efficient for the precise and delicate wax works.
Features
1. Lifespan of the product is long, and is ergonomically designed
2. Precise temperature is discharged as temperature variation is small due to the safe supply of voltage.
3. Memory Function: Previous work temperature is memorized even though power is off and on again.
4. If M1(M2) is consistently pushed for 5 seconds after wanted temperature (frequently used temperature) is set, the Buzzer is sounded, and wanted temperature is set while the number indicating the temperature is being blinked.
5. ERROR Function: In case of external error caused by worker's carelessness, a sensor is worked, and the circuit is automatically shut off to protect the product.
6. Cradle for Holder: Uer's convenience is much enhanced as there is a magnetic holder on the surface of the product.
7. Chest of Drawer: TIP can be stored at the chest of drawer equipped at the back side of the product to prevent the loss or damage of the TIP.
8. Visual pleasure is added at work as LED lamp of high luminance is equipped.
9. If you come from USA Canada and Japan, we will send you an adapter which you can use it in your country :)
10. SKU: PR-D-DS141A-110
Specifications
DENSTAR-141-A:AC220V-240V 50/60Hz
AMP 12W
FUSE 1A
Weight : 0.66kg
Temperature : 50℃-200℃ ,122°F-392°F
Dimension(mm) : W76/D119/H63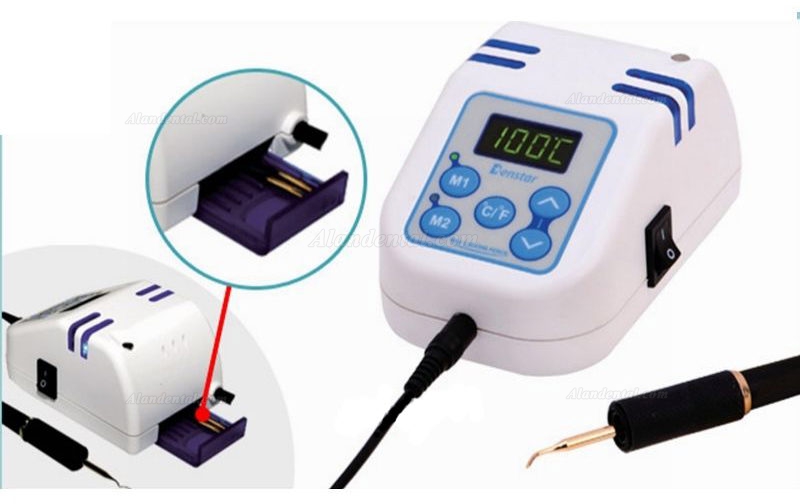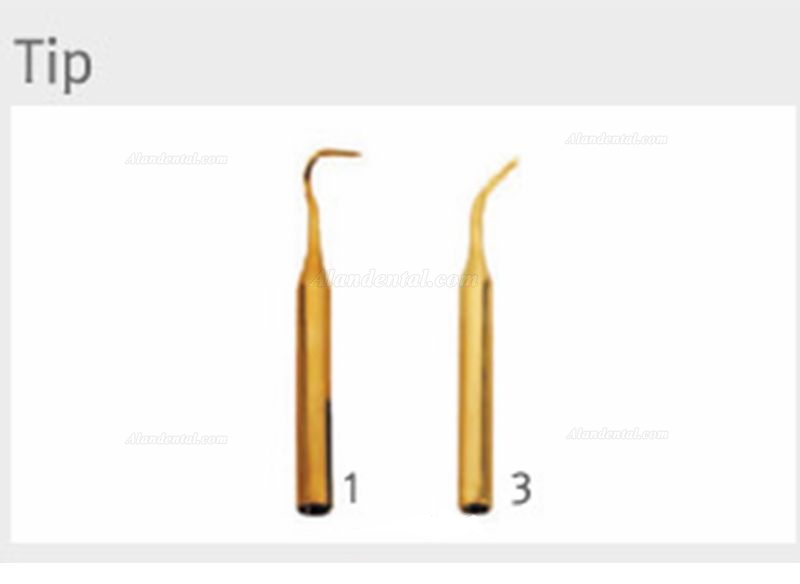 Contact Information:
Live Support: Chat with us online
Email: service.alandental@gmail.com
If you have any problem, please do not hesitate to contact us.
Shipment Note:
If your package shipped by Express Delivery, please give us a valid delivery phone number, and also a full and accurate shipping address.
How to Buy from Alandental?