Denjoy iMate-II Dental Cordless Endo Motor With Large Speed And Torque
Features:

Use endo rotary file to machinery enlarge the root canal, Notonlyenlarges to the root canal in straight situation, but also works for curvedroot canal.
1, Compact design complies with standard of human engineering, exquisiteand ingenious of surface, easy to take.
2, 6 different program (Can be memorized) which can be preset accordingthe requirement of the operator.
3, Auto-reverse and auto-stop function: When torque exceeds theupperlimit, the file will automatically reverse or stop.
4, Mini 16: 1 Contra angle can be 135℃ autoclaved.
5, Build-in Rechargeable battery, greatly resolved the inconvenienceoffrequently replace the battery and the cost of using our device. In order to protect the life-span and working life of the battery.
6, Cordless charging makes the whole process safer
3 working modes:
Auto reversing: Automatic stop and reverse montion followed by forward rotation when present torque in reached
Auto stop: Automatic stop and reverse montion followed by stop when present torque in reached
Auto reverse off: Auto reverse mode is not activated
Main technical parameters
Battery: 3.7V 1200mA
Input voltage: AC100-240V 50HZ/60HZ
Torque range: 0.5-4.0Ncm
Speed range: 140-600rpm
Weight: 210g
Color: White & Grey
Size: 18.5*13*7.5cm
Certificate: CE ISO
Working mode: 3
Packing List
Motor handpiece 1pc
Charging base 1pc
HP contra angle 16:1 1pc
Adapter 1pc
LED lamp holder 2pcs
Motor cover 1pc
User manual 1pc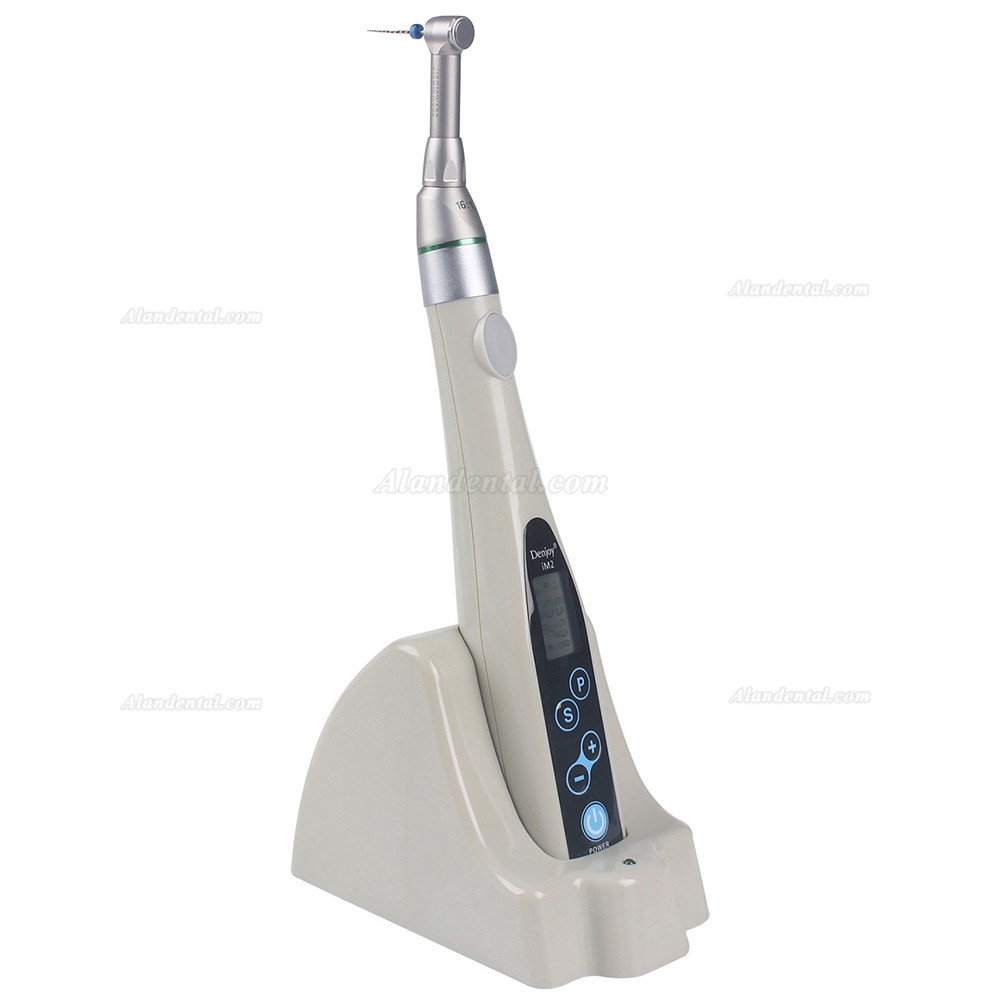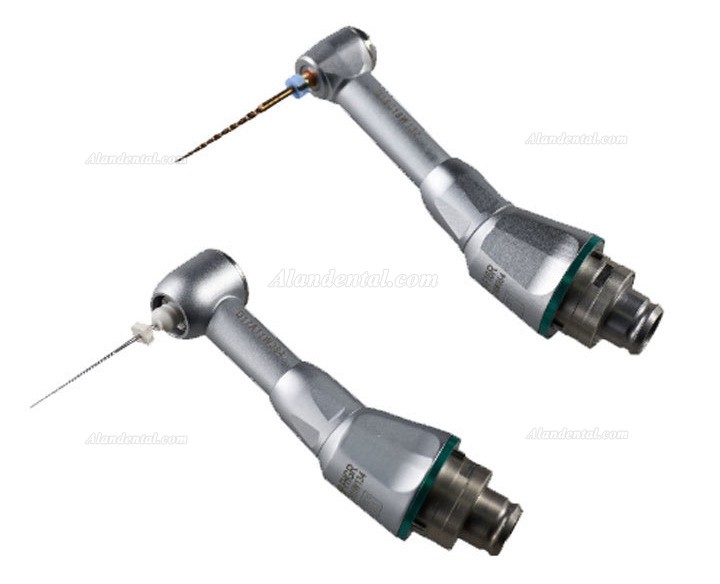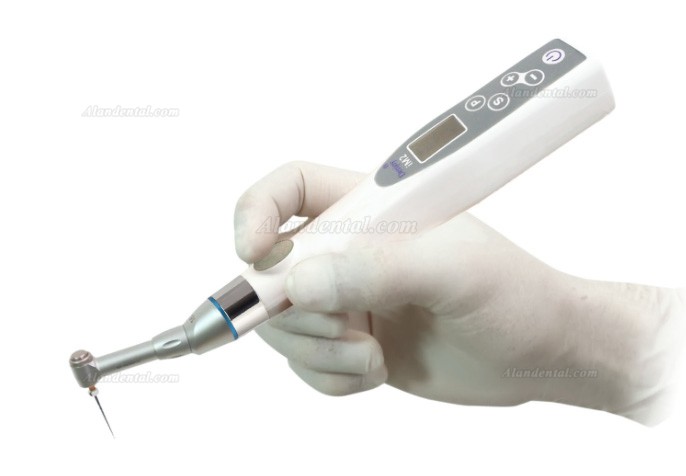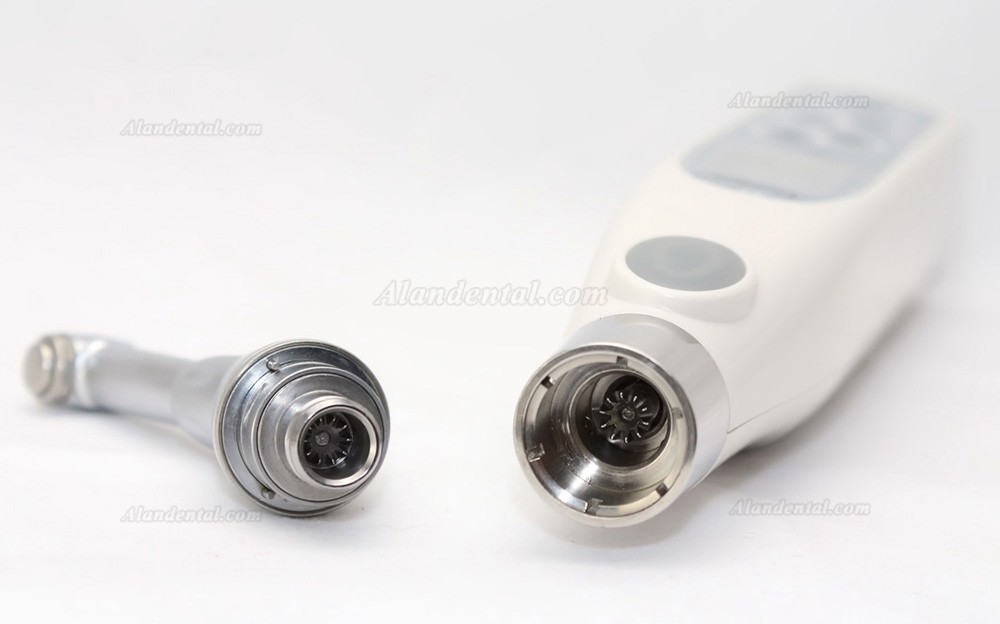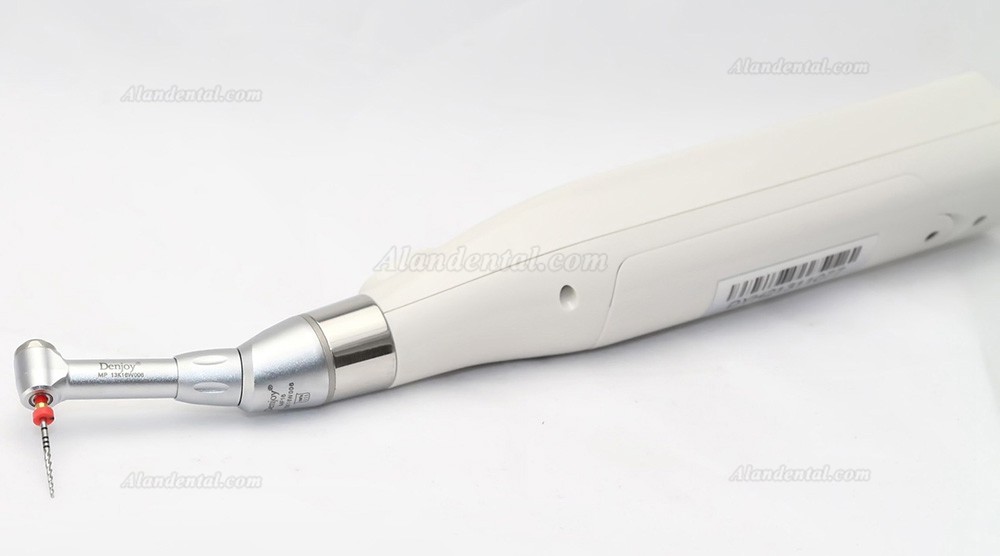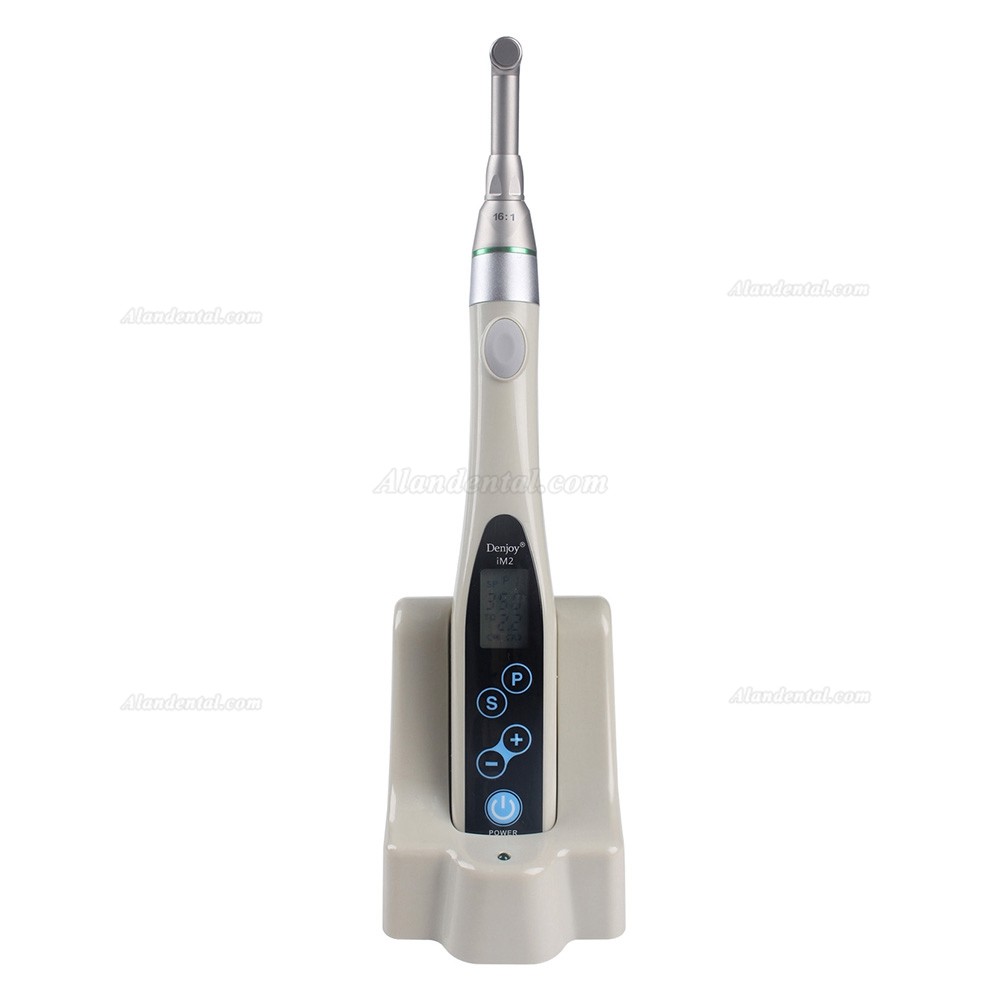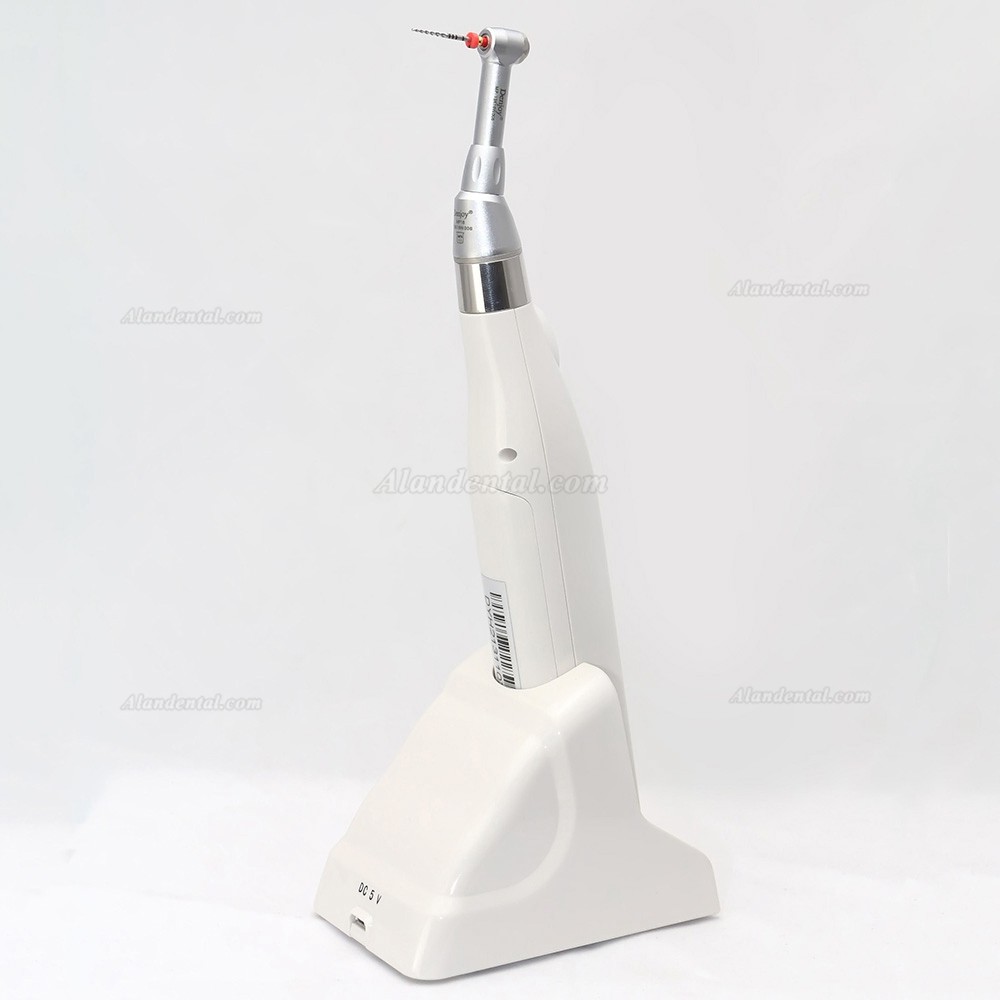 Contact Information:
Live Support: Chat with us online
Email: service.alandental@gmail.com
If you have any problem, please do not hesitate to contact us.
Shipment Note:
If your package shipped by Express Delivery, please give us a valid delivery phone number, and also a full and accurate shipping address.
How to Buy from Alandental?