DYNAIR® DA5002D 50L Dental Silent Oil Free Air Compressor with Air Dryer
Product Detail:
Voltage: 100-240V
Power: 1100W [1.5HP]
Max Air Flow: 207L/min[7.4CFM]
Air Flow @7bar: 72L/min[2.54CFM]
Max. Pressure: 8bar[116psi]
Max current: 5A
Tank: 50L
N. W: 56KG[123.5lbs]
G. W: 70.4KG[155.2lbs]
Noise Level: 54dB(A)
Dimension: 710*490*750mm[28×19.3×29.5inch]
Dew-point Temperature: -20
Dry air: Why?
Good quality dryer is essential equipment for the users.
The ambient air contains humidity and impurities which must be dully treated in order to guarantee clean,
Dry and pure air to the patients and to avoid the risk of corrosion and oxidation of the expensive dental instruments which are connected the the compressor.
The advantages of the "Air Dryer" system are the following:
No additional installation ( the system is integrated with the compressor)
No oxidation and corrosion;
Optimum air for patients, instruments and equipments;
Compactness;
Fully automatic operation;
Easy maintenance;
Low operative costs;
No power loss during the regeneration process;
50002D Air Compressor Characteristics:
1. Oil free: Do not need any lubricated oil, and harmless to the human body.
2. Super silent: Noise level lower than 56dB(a) to reduce noise pollution.
3. Multi-phase filteration: Advanced multi-phase filtration to ensure extremely clean air, and lengthen service life.
4. Safety using: Air compressor motors equipped with thermal prevention device to avoid overheating and protect motors.
5. Clean tank: All air receiver tanks have internal epoxy coating applied to avoid corrosion.
6. Automatic adjustment: High quality pressure switch used to control the power of air compressor automatically by adjustment of pressure level.
7. Pressure adjustment: Working pressure could be adjusted to meet the demand of different supporting equipments.
8. High durability: Serviceable time exceeds 15, 000 hours.
9. Simple operation: Using directly when connecting with power.
10. Easy maintanance: No need any lubricated oil.
11. Warranty: 2 years.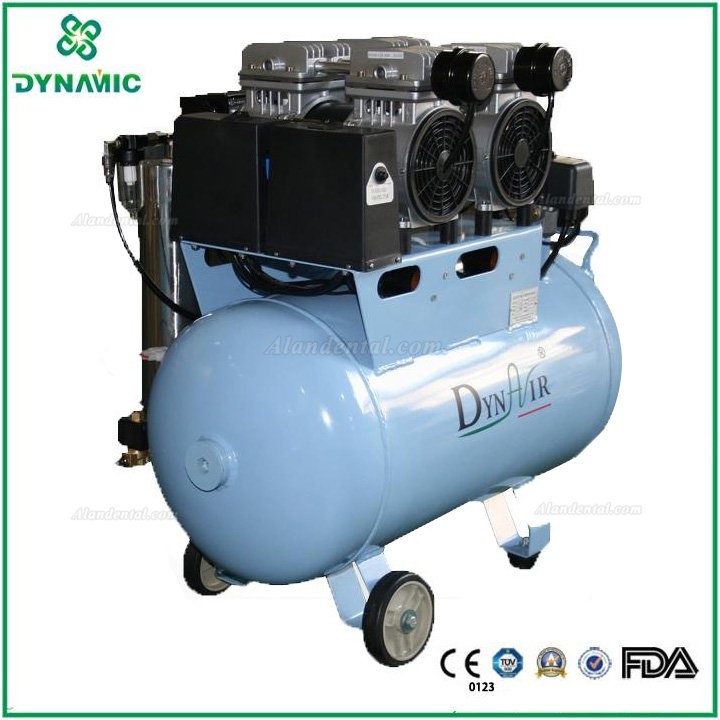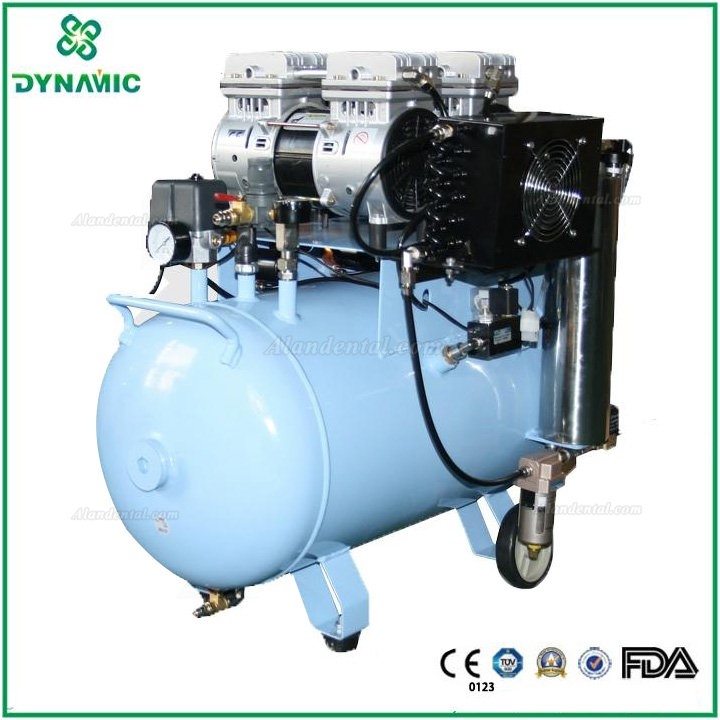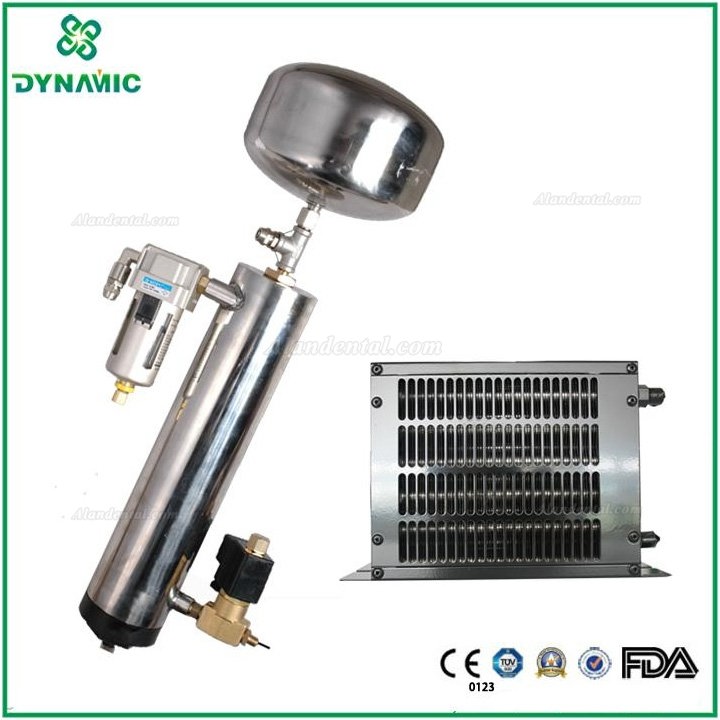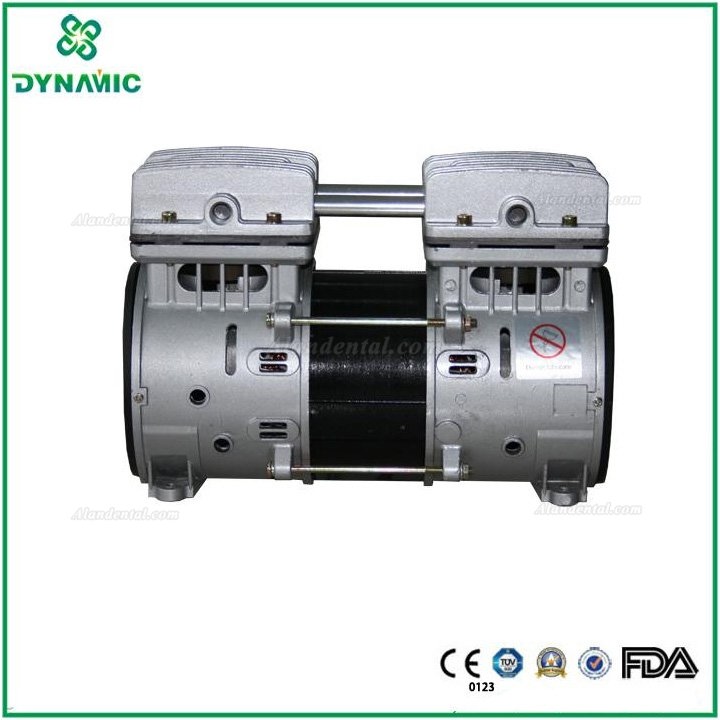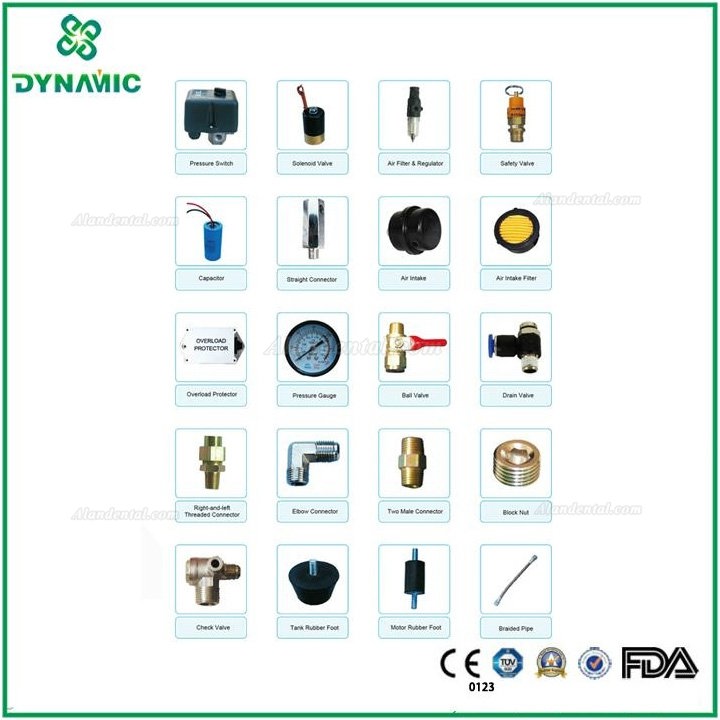 Contact Information:
Live Support: Chat with us online
Email: service.alandental@gmail.com
If you have any problem, please do not hesitate to contact us.
Shipment Note:
If your package shipped by Express Delivery, please give us a valid delivery phone number, and also a full and accurate shipping address.
How to Buy from Alandental?