Dental autoclaves plays a crucial role in keeping your patients healthy. For the dental handpiece, sterilization is a necessary part of the maintenance of your dental handpiece. This process also puts your handpiece under the most stress with wear and tear. Maximum temperatures in your autoclave shouldn't reach more than 140 degrees Fahrenheit. This can help to preserve your handpiece just a bit longer in between the need for service.

Since autoclaves are involved in the sterilization of dental instruments, you simply cannot afford to invest in anything but the best. However, you should know that there are several varieties and price points of autoclaves available to suit your specific needs.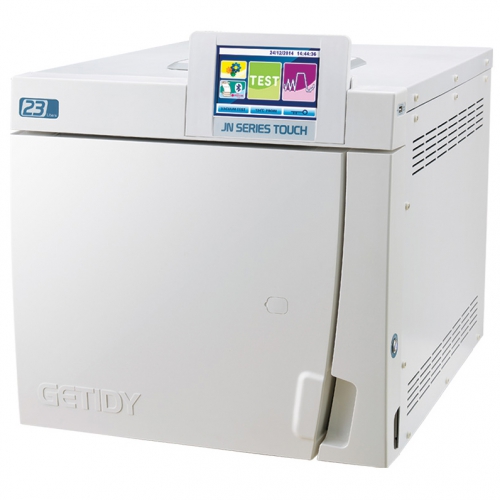 Dry heat sterilizers have been used effectively in dental office for many years. Just as with any other sterilization method, dry heat sterilization is highly dependent upon the operator following the manufacturer's instructions for cycle time, temperature, instrument packaging, and loading technique. Because dry air is not as efficient a heat conductor as moist heat at the same temperature, a much higher temperature is required for a dry heat unit to accomplish sterilization.

There have been some recommendations that dry heat be used only in situations where moist heat is not desirable due to the material, such as oils, powders, sharp instruments and glassware. However, the same source points out that dry heat provides excellent penetration and prevents the corrosion of metals. Since forced-air dry heat systems have very short sterilization cycles and are kind to high carbon steel instruments, they are very often used in orthodontic practices to re-process pliers and cutters.

Besides, buying dental autoclave online is preferred because you can find prices that suit your current budget restrictions. For example, the average retail cost for most periapical x rays is about $4,000 to $5,000. By searching online, you can compare and contrast different models at different prices to determine what works best for you.

There are thousands of other things you'll need to pay for along the way to properly stock your office. The average new dental practice needs about $500,000 in cash for structural upfit, equipment, and supplies. If this sounds impossibly daunting to you, you are not alone. Find a trusted retailer online that offers a wide range of dental tools as they typically have higher quality equipment with lower prices. Our alandental has been selling dental equipment about 7 years to different countries and customer, also you do not need to worry the quality, because it has 1 year quality warranty.