So has anyone ever walked under your control for your office and said I dislike you? Well, I hear it on a weekly basis. It sucks however learned at school they come in the project. Persons are fearful of the dentist. I am not a dentist, consider I am an assistant and i also be employed by the dentist, people automatically hate me too. Where am I choosing this particular article? Let me tell you.
I recently read an article from your hygienist at our office -- 10 Explanations why Your Dentist Hates Probably Hates You also -- and i also think it is I'm all over this. The majority of people that aren't in dentistry will likely not fully grasp this. You might want to go browse the article to see how it's though, because its most evident.
On a daily basis I encounter various people within office. People are frightened. You may notice me, you're looking for A) an examination B) a cleaning C) an operation. Everyone is afraid of the dentist because we are in your very personal space - region. Some individuals are very happy, other medication is nervous and mad. Where ever you look, I've probably seen it and I've only been practicing for just a year. In the office earlier this week, I had a patient that had been completely rude in my experience for no reason. I realize these were hurting but don't blame me and bite my set off. So it got me thinking, what are some things I wish I could truthfully tell my patients? Here's their email list:
1. I probably hate you as well. I don't like people telling me they hate me. You don't know me. You're just scared and besides, I don't think you want someone saying simply how much they hate you!(
Portable X-ray Machine
)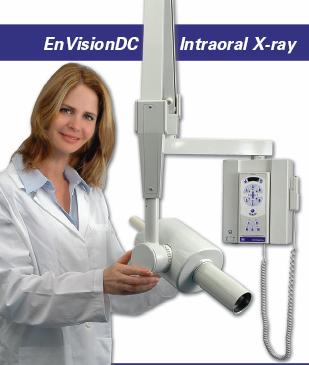 2. Don't refuse x rays - they can be for just a reason. No, I'm not envious you grow an added arm. You would like these x-rays. Don't inform me for you to only want x rays once a year As long as they can be needed. We take x-rays for just a precaution to determine if you could have most things that is required to be fixed. When you don't have got cavities - GREAT! Forget about x-rays for yet another year. Just let me bring your freaking x-rays!!
3. Yes, I will be assistant. No That's not me a hygienist. I seriously dislike when people get mad at ME for doing my job. We are a helper for that dentist. I help him do little things like take x-rays, take medical history, impressions, and so forth. It bugs me anybody panic at me since i am Not just a dentist or hygienist. With the record, hygienists typically just clean teeth. Please understand it properly.
4. Id rather you don't eat well before your appointment. I will be in the mouth area. I don't genuinely wish to pick around that hamburger you recently ate nor should i want to smell it. I'm sure should you originated from work or whatever, but please contemplate i always will be working in the mouth area. Oh and who seriously eats an onion bagel before their 8am appointment but not brush the teeth? I've seen it!(
alan dental
)
5. I want to do my job. Just as one assistant, I manage your spit. Yes, its gross but I'm taught to cope with it. So if were in the mouth area, don't anxiety on me when I'm looking to get everything out. Nothing bugs me over a patient who yells that we're drowning them before the dentist. Seriously makes me look bad when its really not me whose doing anything wrong.
6. I don't need all of your life story once i simply ask "what shall we be held seeing you for today?". We have gotten many a family history when all I want for you to point out a tooth on the lower right is troubling you. I realize there is a bad knee as well as your husband is going behind your back but that doesn't exactly have to do with your tooth.
7. Display to your appointment AND don't be late. I seriously don't like when we've blocked off a couple of hours for you personally (or a few hours to fit your category of four in the schedule) and you simply don't arrive. We schedule that you simply specific time for it to get your procedure done this arriving 20 minutes late is incredibly irritating. You wouldn't anything like me to generate a consultation your work and never appear OR arrive very late.
8. I need a lunch break, exactly like you. We head to lunch from 12 to at least one each day. This is my sanity time. I am to examine standing on my email, facebook, and twitter. I receive you can eat, consider relaxing, take steps besides dentistry only for an hour or so. I enjoy getting at least 45 minutes which don't involve patients. So please don't make an appearance 30 min early to work and attempt to get into. Its just not happening. You wouldn't want me to show up while having lunch time either.
I really hope this doesn't offend anyone, however are my personal views with the items has gone lets start on my fresh with dentistry. Maybe lots of people could become familiar with a few things from what I've said!