Satelec® P5 Newtron Ultrasonic Generator Scaler
Description
Satelec® presents its latest piezoelectric ultrasonic generator: Suprasson® P5 Newtron. Combining the benefits of powerful Newtron® technology in the state-of-the-art control module and the ergonomics of the patented Satelec Color Coding System, the P5 Newtron® provides the best performance and the widest choice of ultrasonic instruments available in the marketplace today. The Newtron technology enables real-time adjustment of the tips' single plane oscillation amplitude (Cruise Control™) which means a smooth, constant and powerful vibration during treatment.
Clinical applications
The Newtron technology allows the real-time adjustment of the amplitude of the oscillations of the tip in a single plan, the Cruise Control ™, which gets for treatments a smooth, constant and powerful vibration.
Pecifications
Supply voltage : 115-230 V 50 / 60 Hz
Equipment electric classification : Class II - BF type
Classification according to 93/42/EEC Directive : Class IIa
Operating conditions : Intermittent duty 10 min. / 5 min.
Max. power consumption : 30 VA
Min. vibration frequency : 28-36 kHz
Water pressure : 1 to 5 bar (14 to 72 psi)
Water filter : 60 µm
Overall dimensions :
Height : 55 mm
Width : 50 mm
Depth : 170 mm
Weight : 900 g
Footswitch :
Width : 70 mm
Height : 30 mm
Depth : 95 mm
Weight : 150 g
Handpiece cord : 2000 mm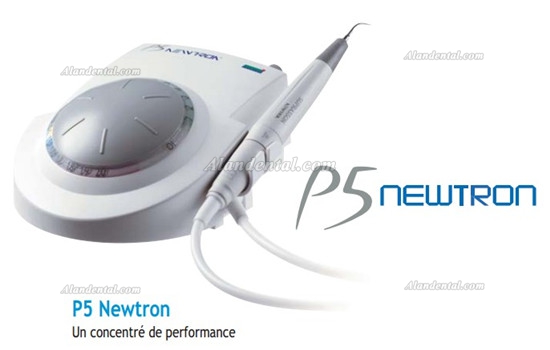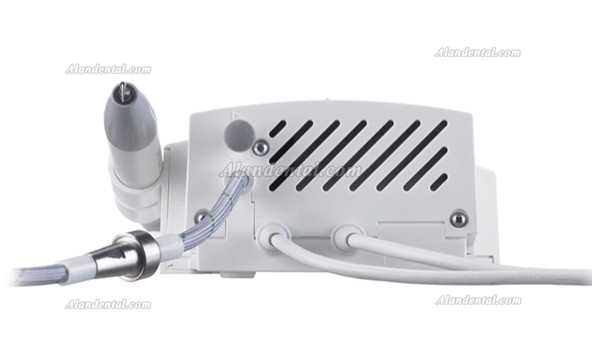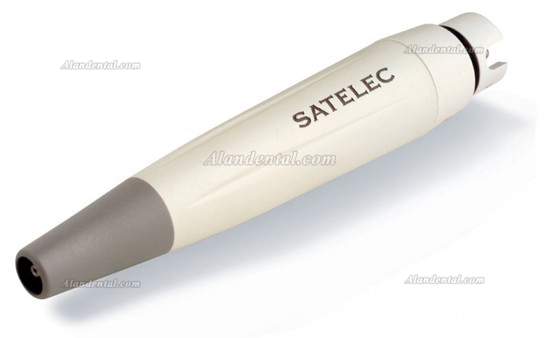 Contact Information:
Live Support: Chat with us online
Email: service.alandental@gmail.com
If you have any problem, please do not hesitate to contact us.
Shipment Note:
If your package shipped by Express Delivery, please give us a valid delivery phone number, and also a full and accurate shipping address.
How to Buy from Alandental?