Dental Root Canal Meter and Endodontic Treatment Foldable LCD Screen YS-RZ-500
Specifications:
1. Voltage/Battary: 3.7V/800mAh
2. adapor working voltage:AC100-240V,50/60Hz.
3. Test Voltage:below AC80mV
4. Test electric current:below 10uA
5. Ajustable torque, range: 0.3-5.2N.cm (3-5.2mN.m)
6. 5 settings for adjustable rotational speed.
Advantages:
1. The root canal length test and root canal therapy combo, full-featured, easy to operate.
2. Drive-1: 1 contra angle is available; precision into 23 levels, each level 25r / min speed increment / decrement, can achieve 100 ~ 650r / min between the speed regulator, the operation more convenient.
3. Large LCD screen, Foldable.
4. 10 kinds of program for use and memory function.
5. Safer treatment handle motor design, Multifunctional Modules: Auto torque reverse, Auto apical reverse, Auto forward, Auto start and stop, Auto apical slow down.
6. High capacity battery, Long life, Auto power off.
7. Contra angle, File Clip, Lip Hook and alternatively electrode could be sterilized by autoclave.
Standard Features:
1. Main Unit 1pcs
2. Motor handle 1pcs
3. Contra angle 1pcs
4. Motor handle base 1 pcs
5. Foot switch 1pcs
6. Charger 1pcs
7. Measurement Cable 1pcs
8. Tester 1pcs.
9. Lip Hook 5pcs.
10. File Clip 2pcs.
Measurement: 295*235*90mm
Gross Weight:1.6KG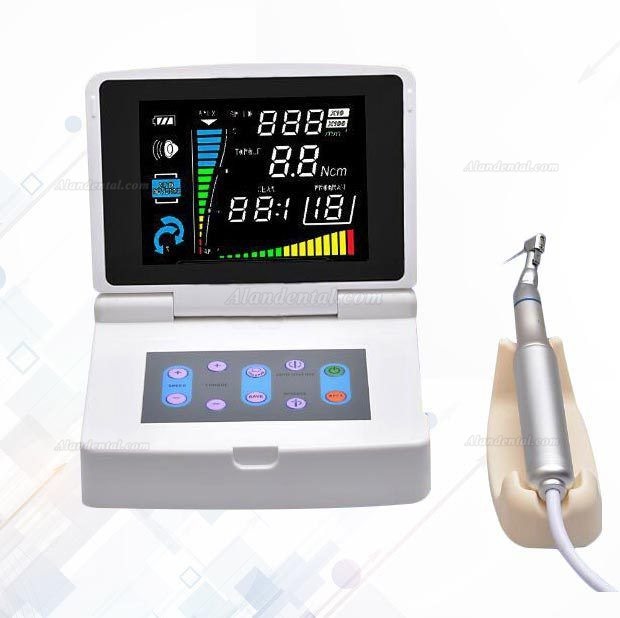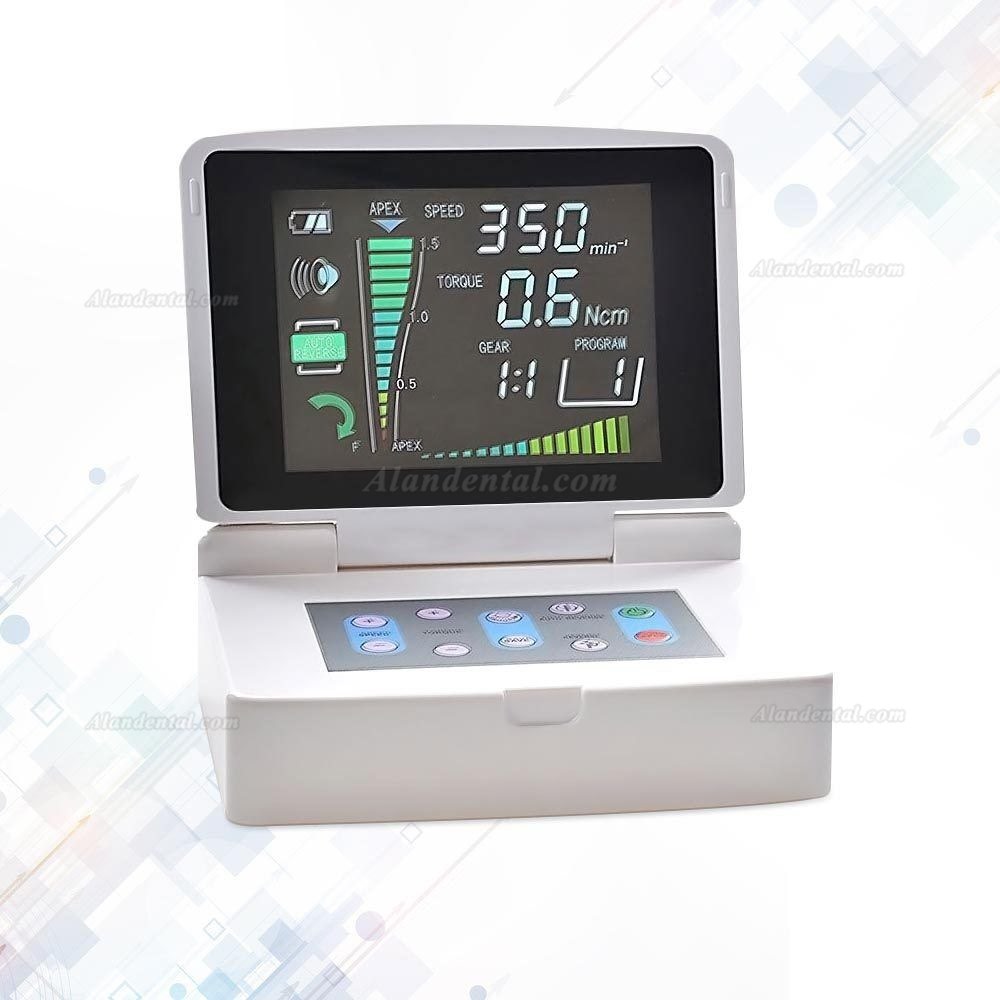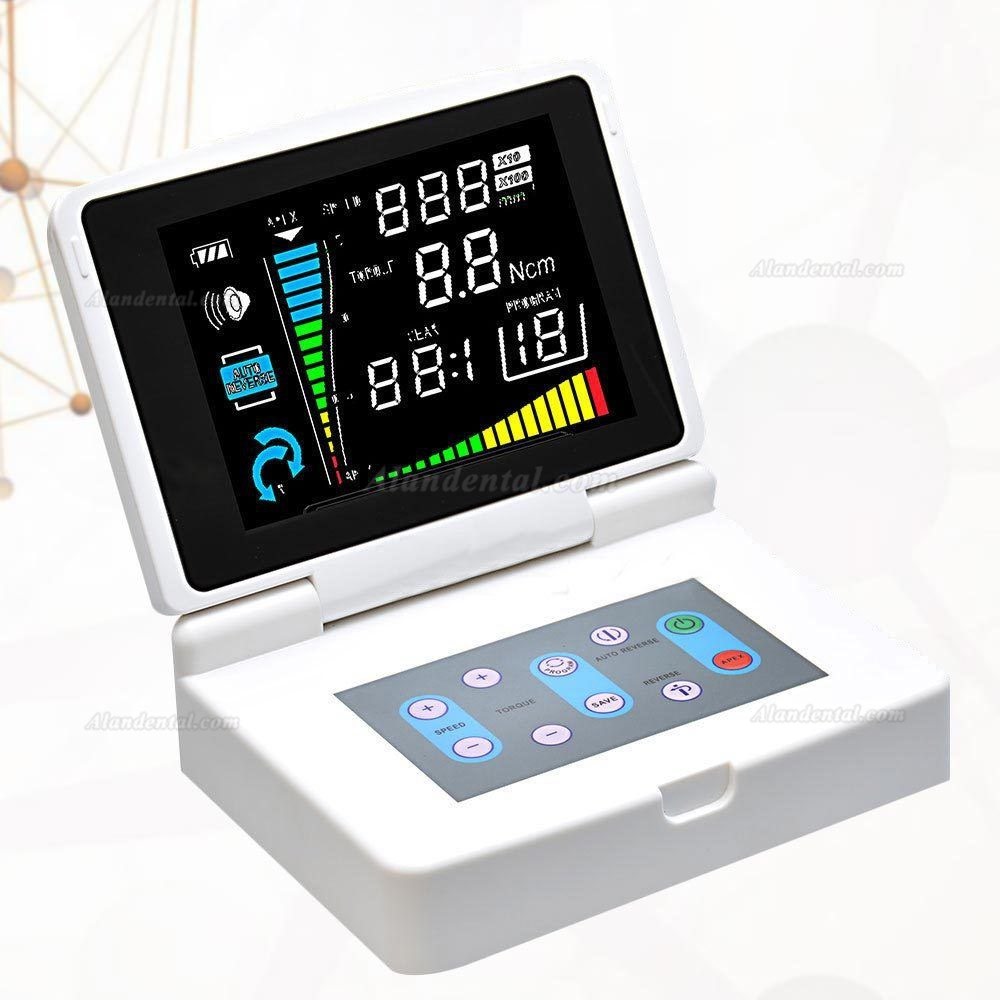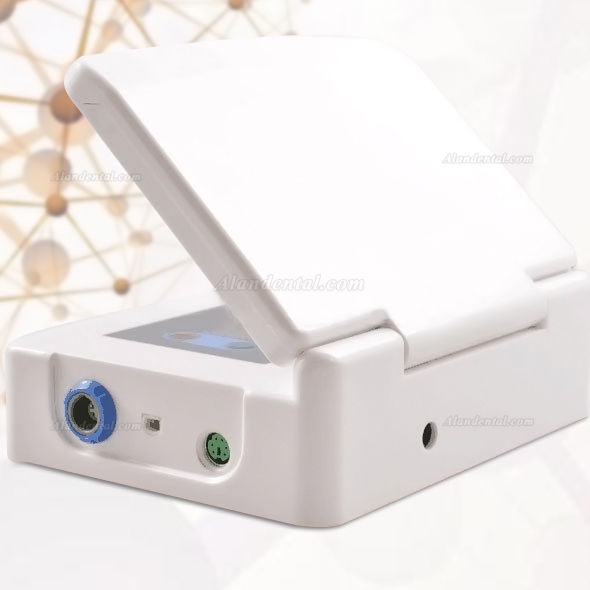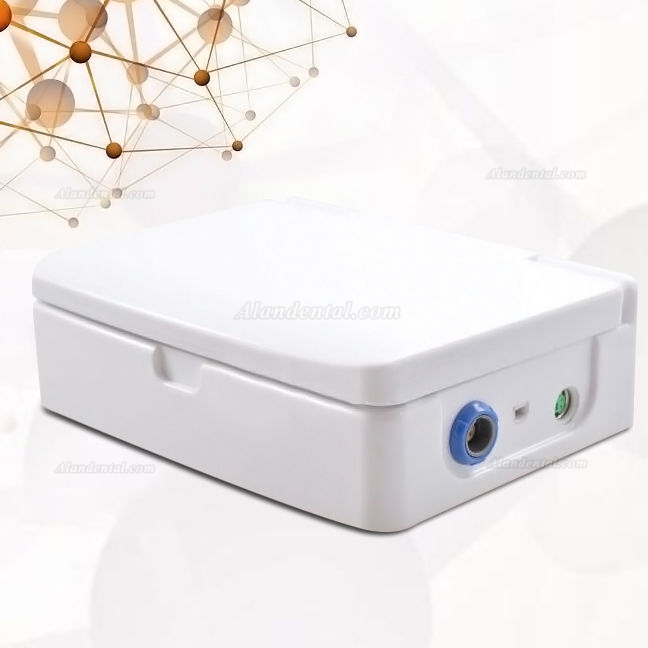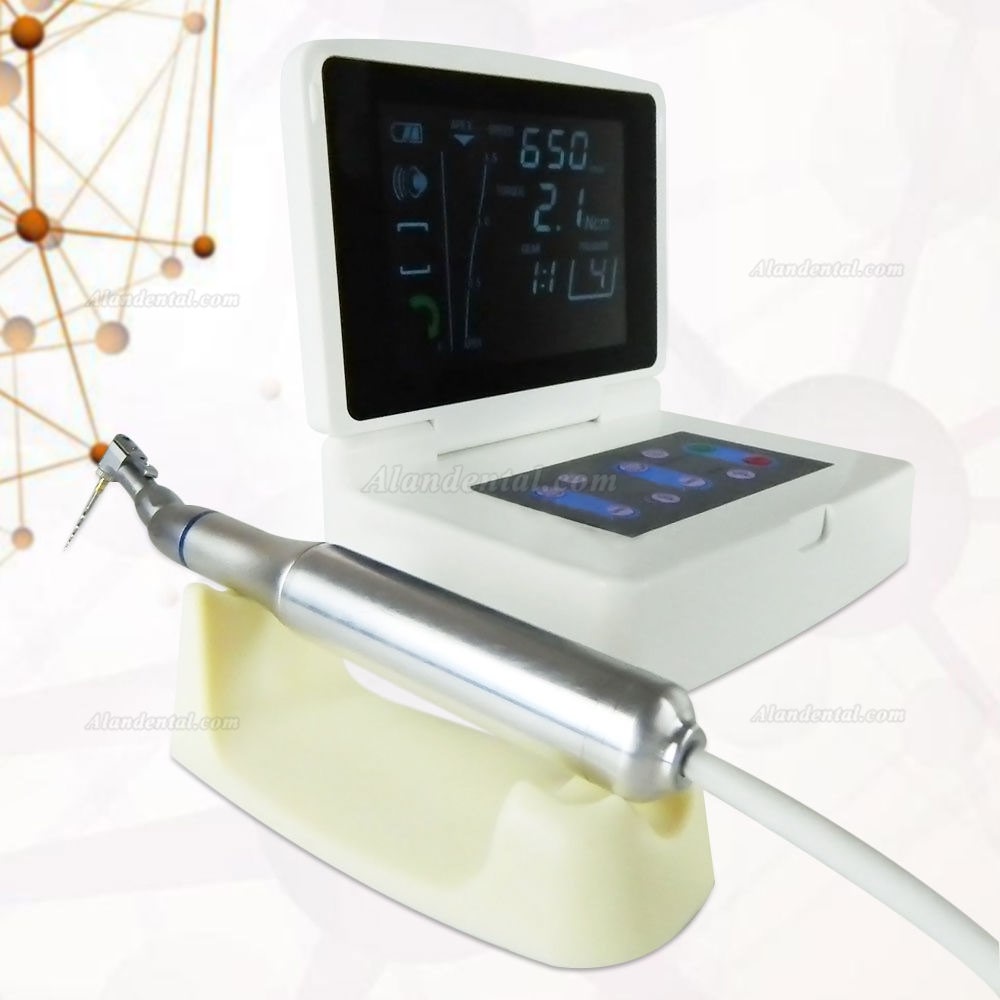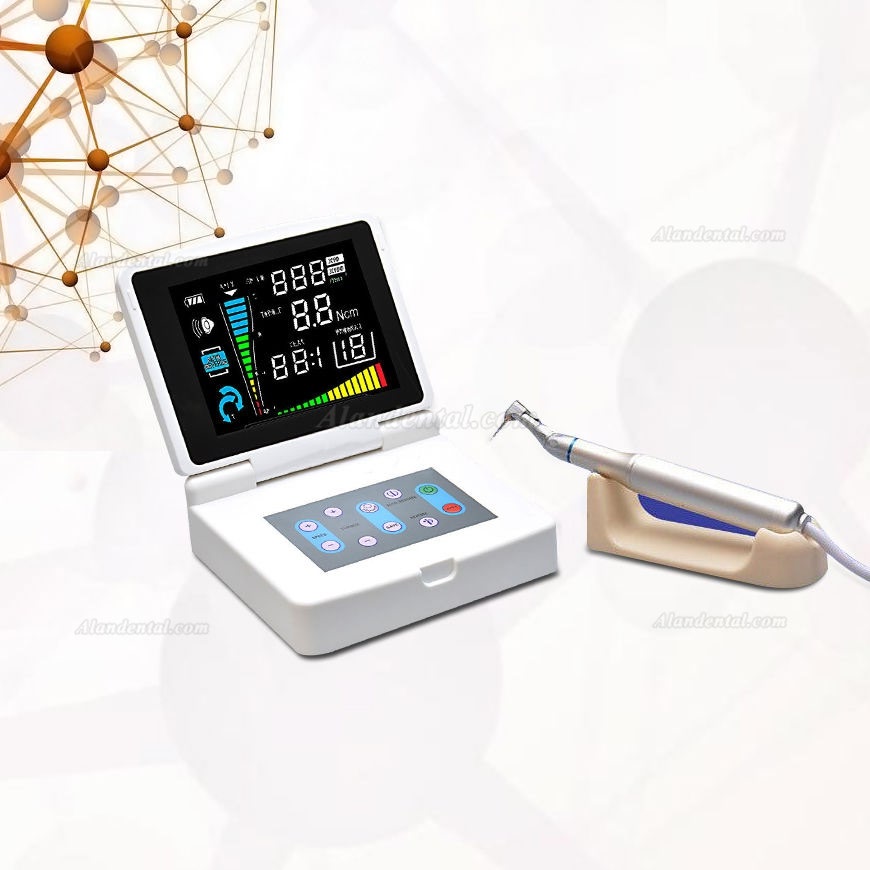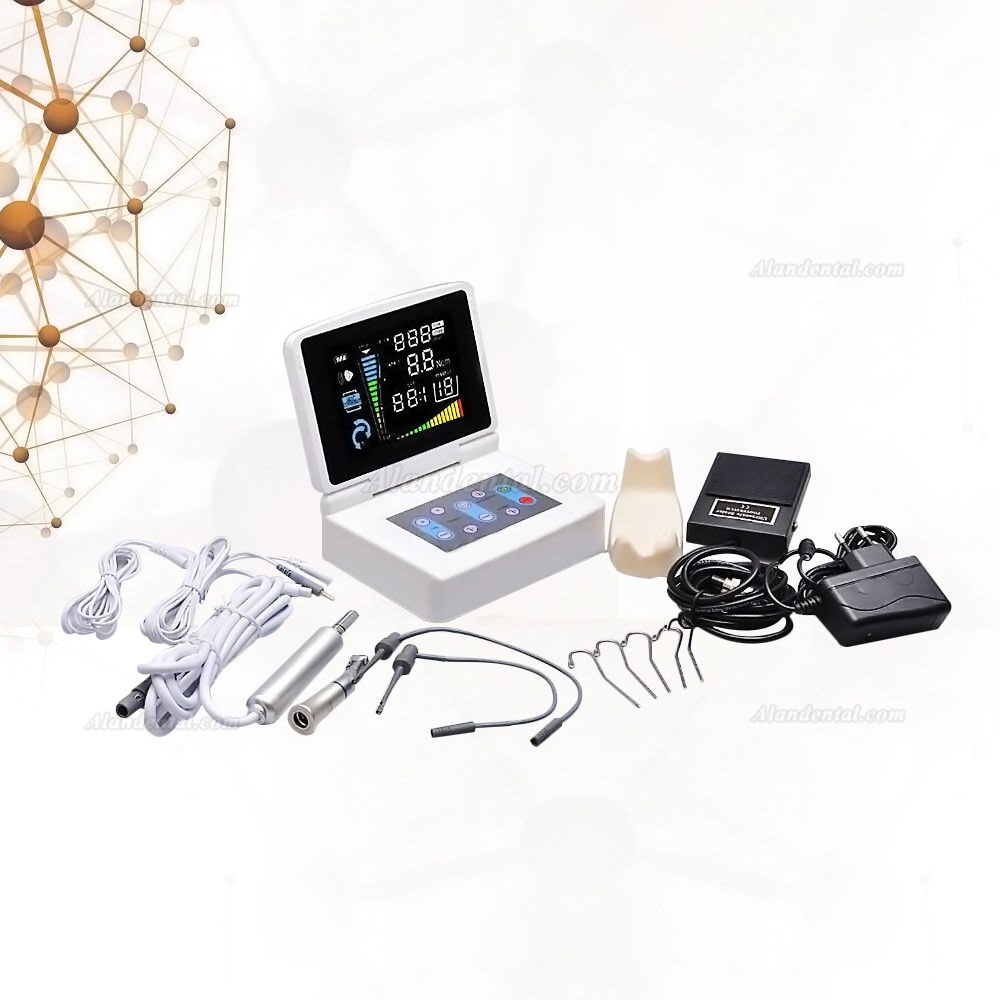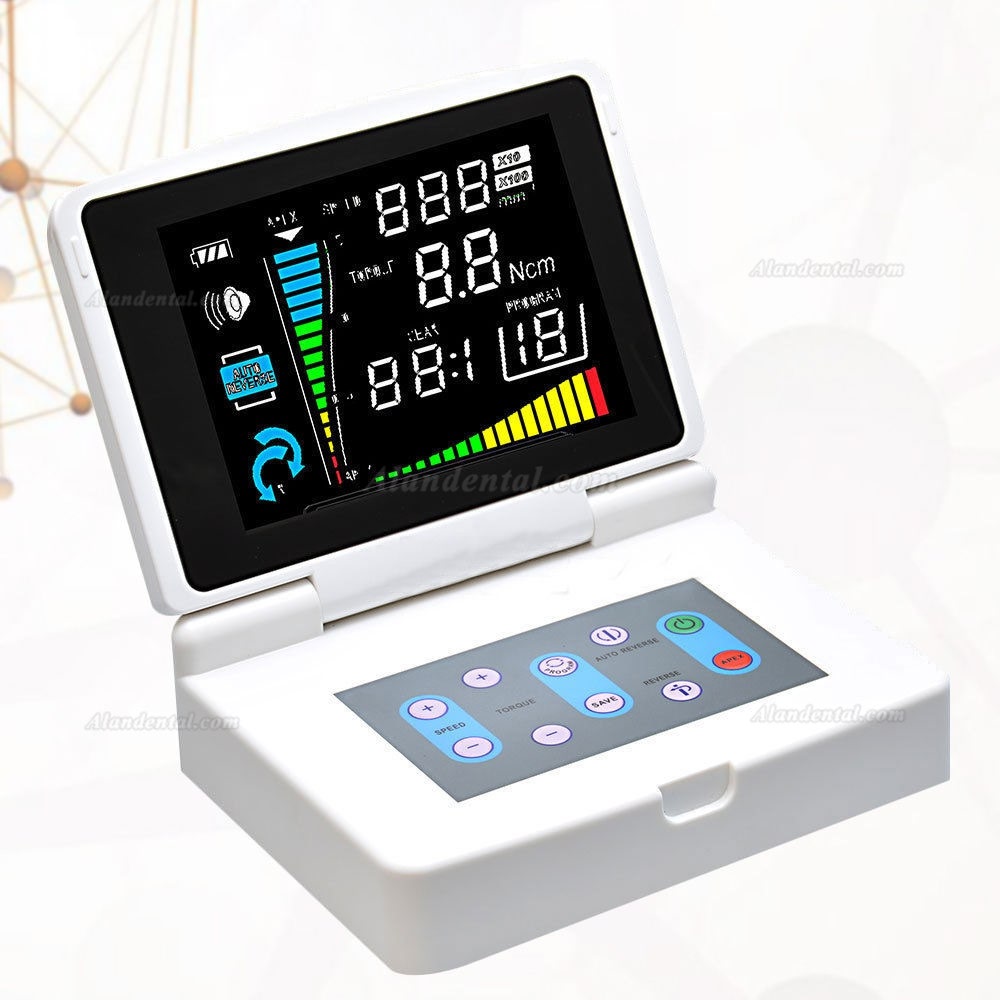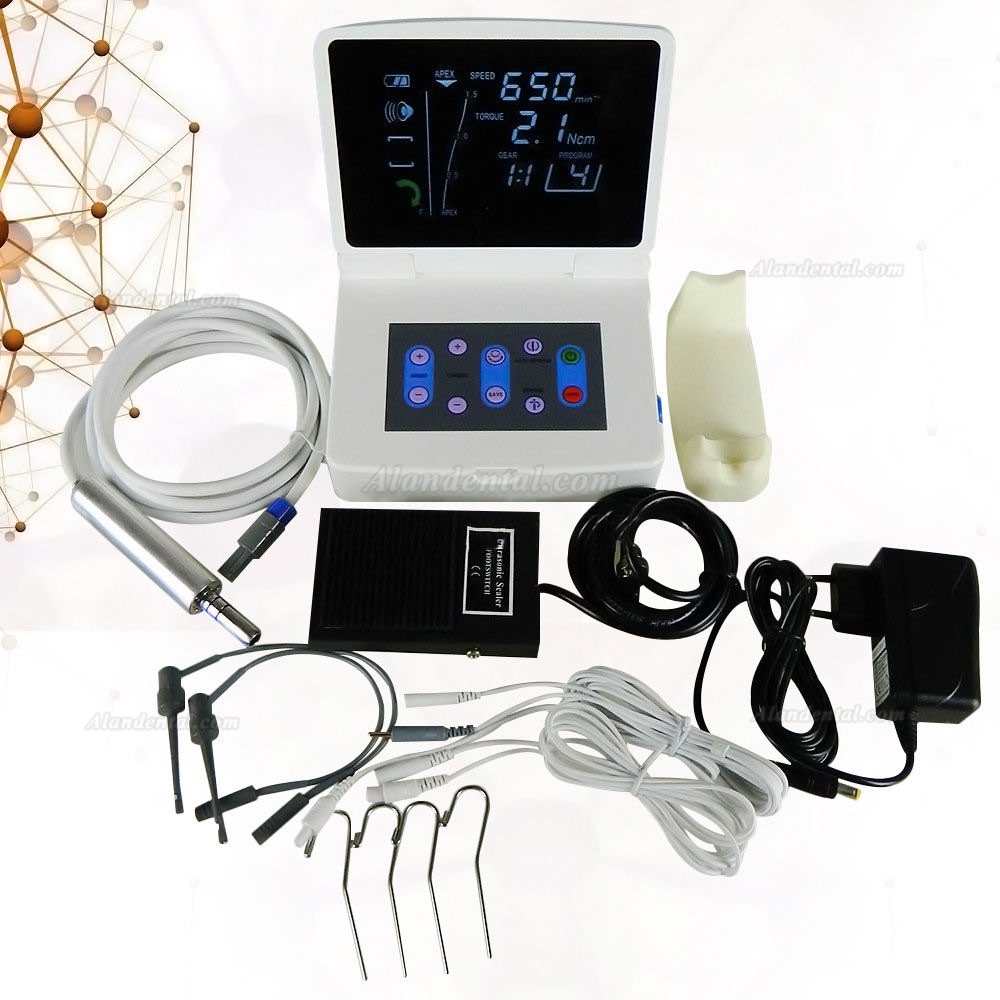 Contact Information:
Live Support: Chat with us online
Email: service.alandental@gmail.com
If you have any problem, please do not hesitate to contact us.
Shipment Note:
If your package shipped by Express Delivery, please give us a valid delivery phone number, and also a full and accurate shipping address.
How to Buy from Alandental?